Hanoi, the capital of Vietnam is noted for a multitude of famous attractions such as Temple of Literature, St.Joseph's Cathedral and Hoan Kiem Lake. However, not everyone knows about hidden gems in Hanoi where can bring them one-of-a-time experience. So, let's check out the list below to find out 7 secret places (also lesser-known attractions in Hanoi).
1. Hanoi Ceramic Mosaic Mural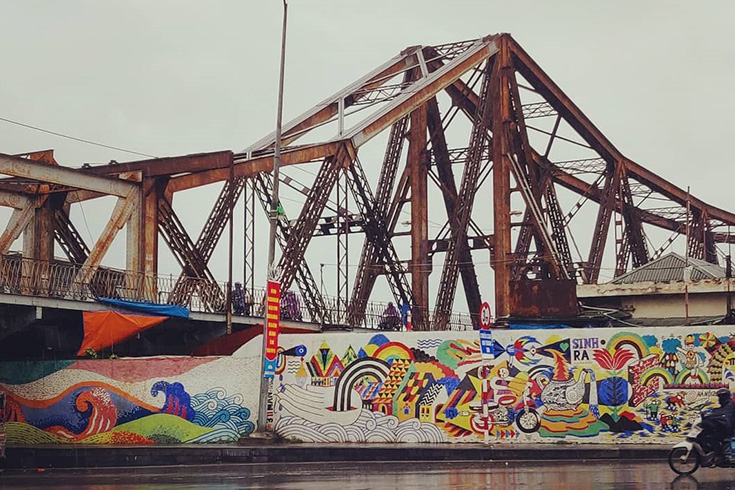 Completed in 2008 with 4km long and 7000m2 wide in celebration of Thang Long-Hanoi's 1000 years anniversary, Hanoi Ceramic Mosaic Road was recognized by UNESCO as the world's longest ceramic road. It was a contribution of 20 national and 15 foreign artists, over 100 local artists as well as 500 citizens in the country.
The road illustrates plenty of delightful topics ranging from Hanoian modern landmarks to religion, myth, legend, and people of the city.
2. Binh Minh Jazz Club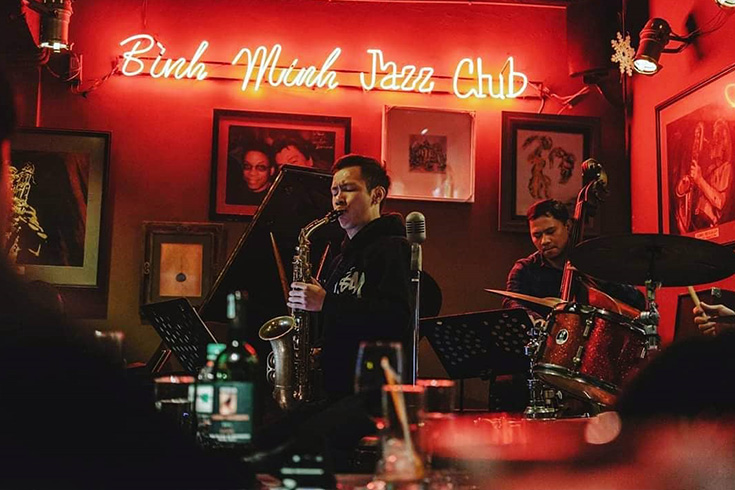 The owner of this club is a famous saxophonist in Vietnam whose name is Quyen Van Minh. He opened the club to create a space for both jazz lovers and non-lovers to chill. The live jazz music is demonstrated by talented musicians in a low-light and smoky atmosphere.
Location: 1 Trang Tien Street, Hoan Kiem District, Hanoi
Opening hours:
Cafe & Restaurant: Breakfast (8:00 am), Lunch & Dinner (until 4:00 pm)
Live music: 9:00 pm to 11:30 pm every day
3. Long Bien Market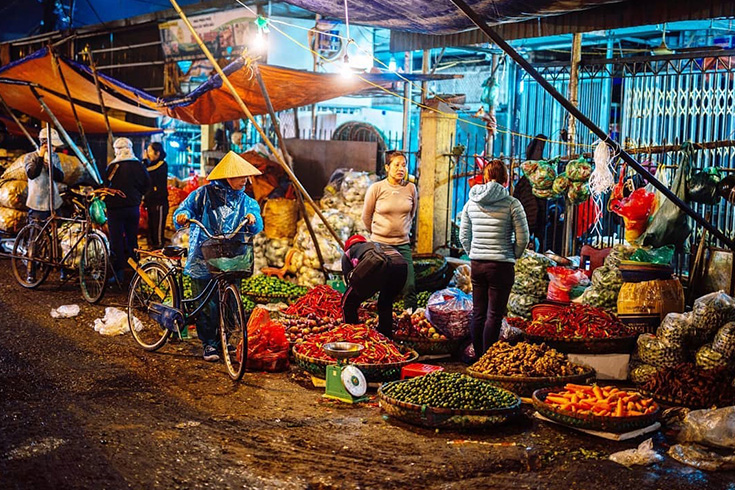 Long Bien Market opens both in daytime and nighttime but it is most bustling between 10:00 pm to 5:00 pm every day. If you go to visit it during this time, you will see a chaotic scene with trucks carrying vegetables and fruits from different places to the market. While others are sleeping, sellers here have to work to earn their living.
If you are a photographer, you should stay here for at least 2 hours in order to capture the best moments of the market.
Location: 500 m from Dong Xuan Clothing Market
4. Tranquil Book & Coffee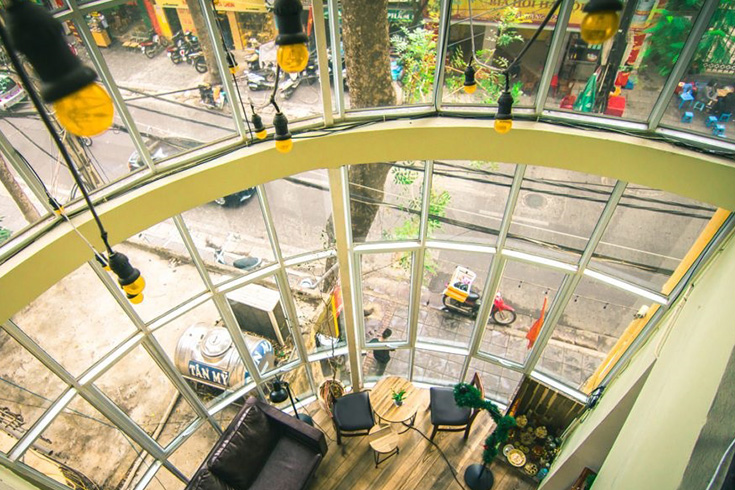 As the name of the coffee shop, it is a suitable spot for "worm-books". Tranquil has a wide range of books in different fields. It is not spacious but the special design has created lots of spaces for people to read books. All of your stress will go away while you are enjoying coffee and listening to soothing music in such atmosphere.
Location: 5 Nguyen Quang Bich Street, Hoan Kiem District, Hanoi
Opening hours: 8:00 am to 11:00 pm
5. Note Coffee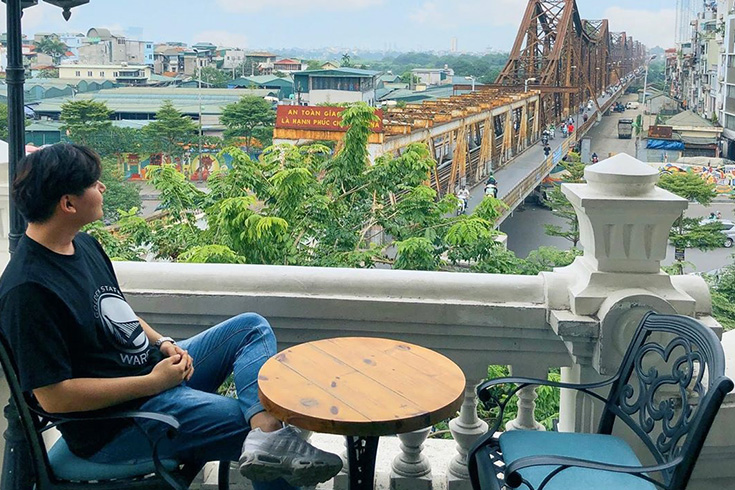 Note Coffee is an ideal place to sip a drink of coffee while contemplating a stunning view of Hoan Kiem Lake. The cafe offers a large selection of beverages but the most common ones are Iced Lattes, Egg Coffee and Coconut Coffee. The unique thing here is that people can write feedback about the coffee shop and stick on the walls so that the next passers can read.
Location: 64 Luong Van Can, Hang Trong, Hoan Kiem, Hanoi
Opening hours: 06:30 am to 11:00 pm
6. Train Street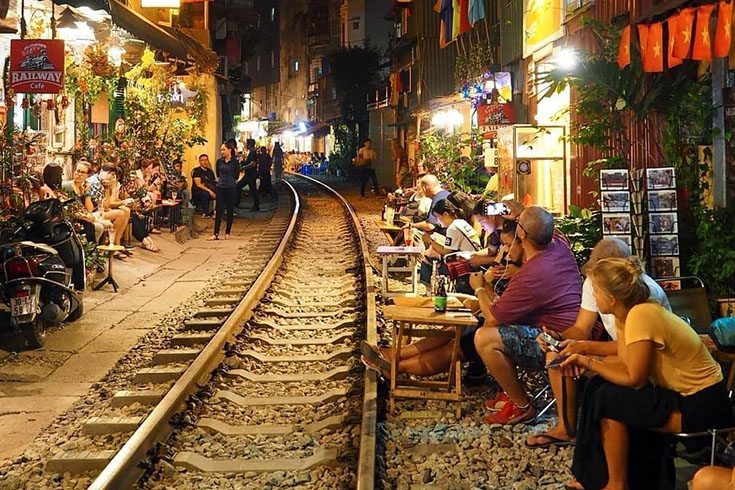 Updated: This site has been officially closed since September 2019 due to the regulation of the Vietnamese government.
This funky little area is a must-not-skip destination for any visitors wanting to explore hidden streets in Hanoi, Vietnam. This small street is surrounded by lots of houses in various designs, from antiquity to modernity. Every day, the train will go through this street and people will have to stay inside their houses for safety.
Location: Along the railway at the intersection of Kham Thien and Le Duan Street
7. O Quan Chuong (Old East Gate)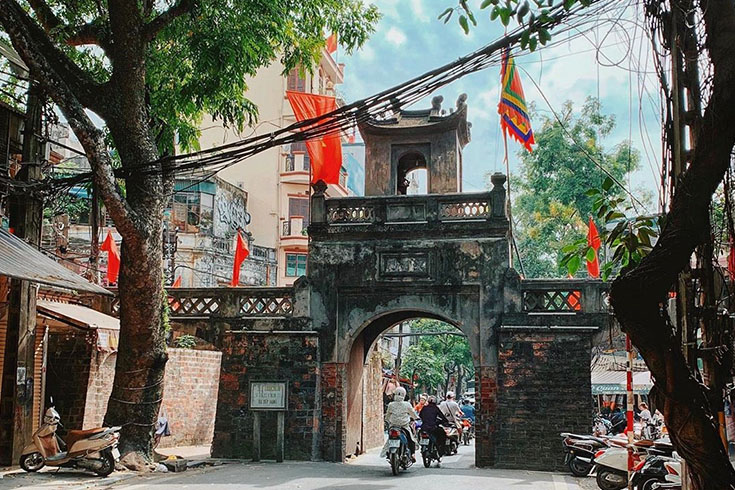 O Quan Chuong (Old East Gate) is Thang Long citadel's last entrance left until now. In the past, there were 5 other entrances constructed as the entrance to Thang Long (Hanoi in the past) and they were only opened during the daytime. However, people now can go through O Quan Chuong at any time they want as it is just like a free gate on the street.
Location: 15-17 O Quan Chuong, Dong Xuan, Hanoi
Exploring hidden gems in Hanoi can be enjoyable as you have a chance to see the little pretty places that are not filled with lots of people. So, if you love immersing yourself in such a peaceful atmosphere, let's make a trip to visit all of the aforementioned sites.