Hanoi's nightlife is always charming and mysterious. You can choose to walk around Hoan Kiem Lake, have a coffee with friends or visit some shopping centers. But if you want something more vigorous, drop in some gay bars and experience a completely strange version of Hanoi.
Since Vietnamese people had a more open-minded view towards the LGBT community, there have been lots of LGBT-friendly activities and services pleasing not only locals but also expats from different countries. Among them, clubs and bars for gays may be the most popular and developing ones. Recently, some regulations about overnight bars in Hanoi have been imposed, which is good news for those who want to find a place to chill out until dawn.
The gay bars in Hanoi below are nice suggestions to enjoy an interesting part of Hanoi nightlife.
1. GC Bar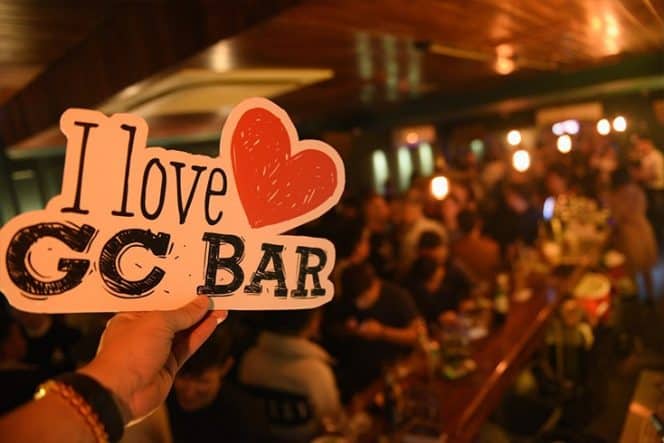 Known as one of the most famous and long-standing gay bars in Hanoi, GC Bar attracts many locals and foreigners by its occult decoration style with black and red as main colors. Besides, space is commodious and there's also a pool table serving at any time.
GC Bar is crowded at Fridays and Saturdays' nights. Both gay and lesbian visitors are welcome. The popular drinks here are beer and cocktail with quite reasonable prices, ranging from 60.000 VND to 100.000 VND.
Address: 5A Bao Khanh, Hang Trong, Hoan Kiem, Ha Noi.
Opening hours: (Sunday – Thursday) 17:00 - 0:00; (Friday & Saturday) 17:00 - 2:00
2. Birdcage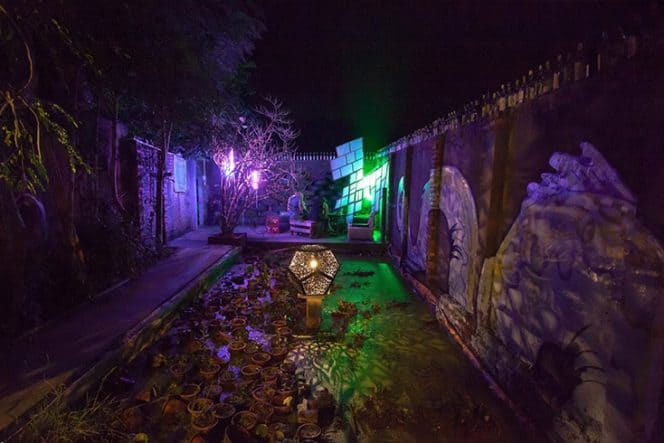 Birdcage is owned by a gay man and only open on Fridays and Saturdays. Its alluring and distinctive thanks to its charming outdoor space. With the eco-friendly decoration style, Birdcage is beautified by vintage materials and numerous bird cages.
 It's open to both gay and lesbian, locals and expats who are finding a suitable space to stay until dawn. There are good reviews about the quality of sound and the kinds of music played here: Drum & Bass, Jungle,...
Address: Alley 264 Au Co, Quang An, Tay Ho, Ha Noi.
Opening hours: (Friday & Saturday) 11:30 – 5:00
3. Bar 1900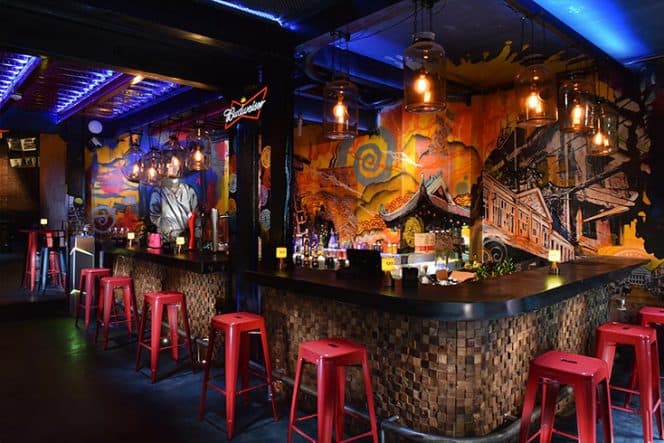 Seeking a place to chill out in Hanoi, you shouldn't miss Bar 1900, which is  located in the center of the capital, on Ta Hien street. It used to be a folk theater with unique mural paintings showing the traditional culture of ancient Hanoi. As a result, visitors will be impressed by the special vibe here, a combination of modern and antique features. 1900 is highly recommended for those who want to immerse themselves in Hanoi's nightlife and also explore Vietnamese culture.
The drinks here are quite diverse and at reasonable prices (from 80.000 VND to 120.000 VND) such as Tonic, Long Island, Tet Bar, Budweiser,…
Bar 1900 is often packed at the weekend when there are special events with the attendance of many well-known DJs.
Address: 8B Ta Hien, Hang Buom, Hoan Kiem, Ha Noi
Opening hours: (Monday - Thursday) 20:00 - 1:00;  (Friday – Sunday) 20:30 - 3:00
4. Savage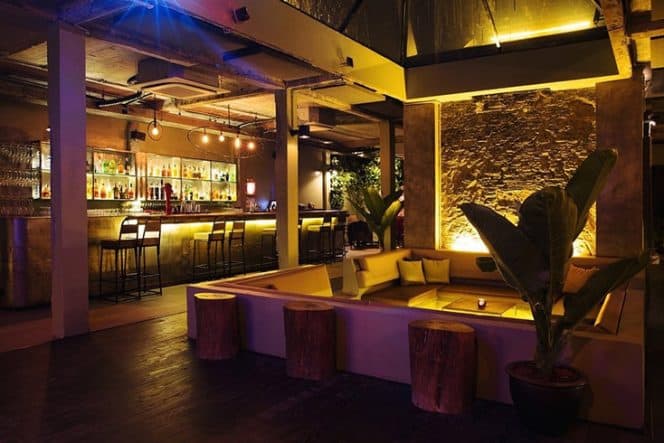 If you're into underground electronic music, welcome to Savage. Owned by a French gay man, Savage has a modern European style with two parts: the Red Room and the lounge room. The first one includes a DJ booth and a large dance floor while the other with elegant decoration style serves those who just want to unwind and have soft conversations.
Savage is open to everyone: LGBT and straight. You can order anything from its long bar: cocktail, wine, beer, spirits,… and their prices are reasonable.
Address: 112 Xuan Dieu, Quang An, Tay Ho, Ha Noi
Opening hours: (Wednesday) 18:00 - 0:00; (Thursday – Saturday); 18:30 - 4:00
5. IP Club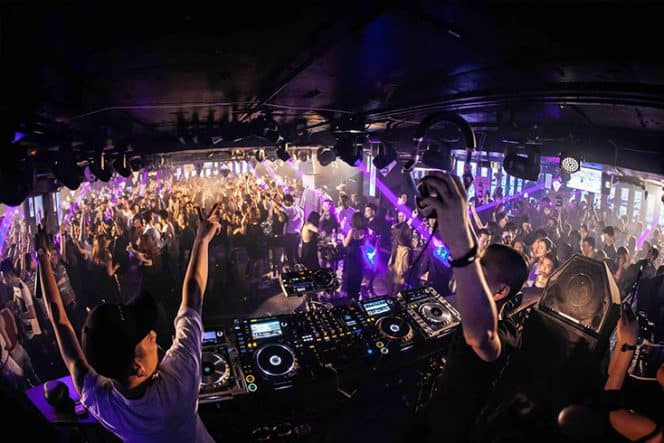 One of the most long-running gay bars in Hanoi with its famous forerunner: Toilet Pub (2005), Loo Pub (2007),..., The Bank (2013), The Toilet (2017) has just come back in 2019 in a new appearance  with the name: IP Club
IP Club is famous for its professional and high-grade sound system living up to any prissy visitors' expectations. One more highlight of the club is the chain of imposing events: Let's House (Tuesday), Ladies' night and buffet (Wednesday), Pride Night (Thursday), Trance Session (Friday & Saturday),... with the attendance of numerous national and international DJs.
The spacious area includes two parts: the main room for those who are into an enthusiastic crowd and the other: IP LAB (open on Wednesday, Friday and Saturday) for those loving underground music.
Everyone, especially LGBT Community is welcome to IP Club. It serves quite high-end drinks and concentrates on cocktails with the price ranging from 200.000 VND to 500.000 VND.
Address: 6th Floor, 41 Hai Ba Trung, Tran Hung Dao, Hoan Kiem, Ha Noi
Opening hours: (Tuesday – Saturday) 20:25 – 2:00; (Sunday) 20:25 – 0:00
6. Up Club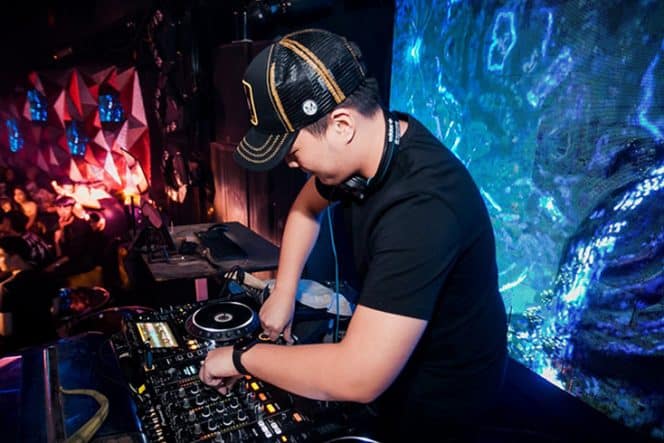 Currently, Up Club is among the most attractive bars with LGBT Community in Hanoi.  It's loved because of high-quality light system and the vast array of well-known DJs such as Kiddy, Dat, Tee Jay, KeeBin,...
The main visitors here are gays from Western countries and they really immerse themselves in animated vibe and colorful light in Up Club.
Visiting Up Club, you'll be offered various drinks, especially cocktail with the price ranging from 200.000 VND to 500.000 VND.
Address: 119 Phung Hung, Cua Dong, Hoan Kiem, Ha Noi
Opening hours: (Daily) 20:00 – 2:00
Hanoi is always charming and mysterious at night, which stimulates tourists' curiosity. Visiting those gay bars, you'll never feel lonely, bored and cheerless in Hanoi. It's also a way to explore, contemplate and immerse in Vietnam's magnificent capital. There're still lots of fascinating bars for the LGBT Community in Hanoi. Just gradually seek and enjoy yourself.