Long drives and hasty visits to numerous destinations under the burning sun of Vietnam might well leave you with nothing but an exhausted body. When it's time for relaxation and rejuvenation, what comes first on your mind? A spot-on, well-timing massage may do the trick.
Vietnamese massage is known as a good mix of Southeast Asian therapies, primarily inspired by the Chinese healing art and a touch of Western cultures. Lots of high-quality spas and parlours can be found scattered across the big cities. A seamlessly smooth experience in a reliable establishment is definitely a must-try when coming to this oriental country. Please read on to find out more about Vietnamese massage therapies, techniques and recommended service suppliers.
I. What is Vietnamese Massage?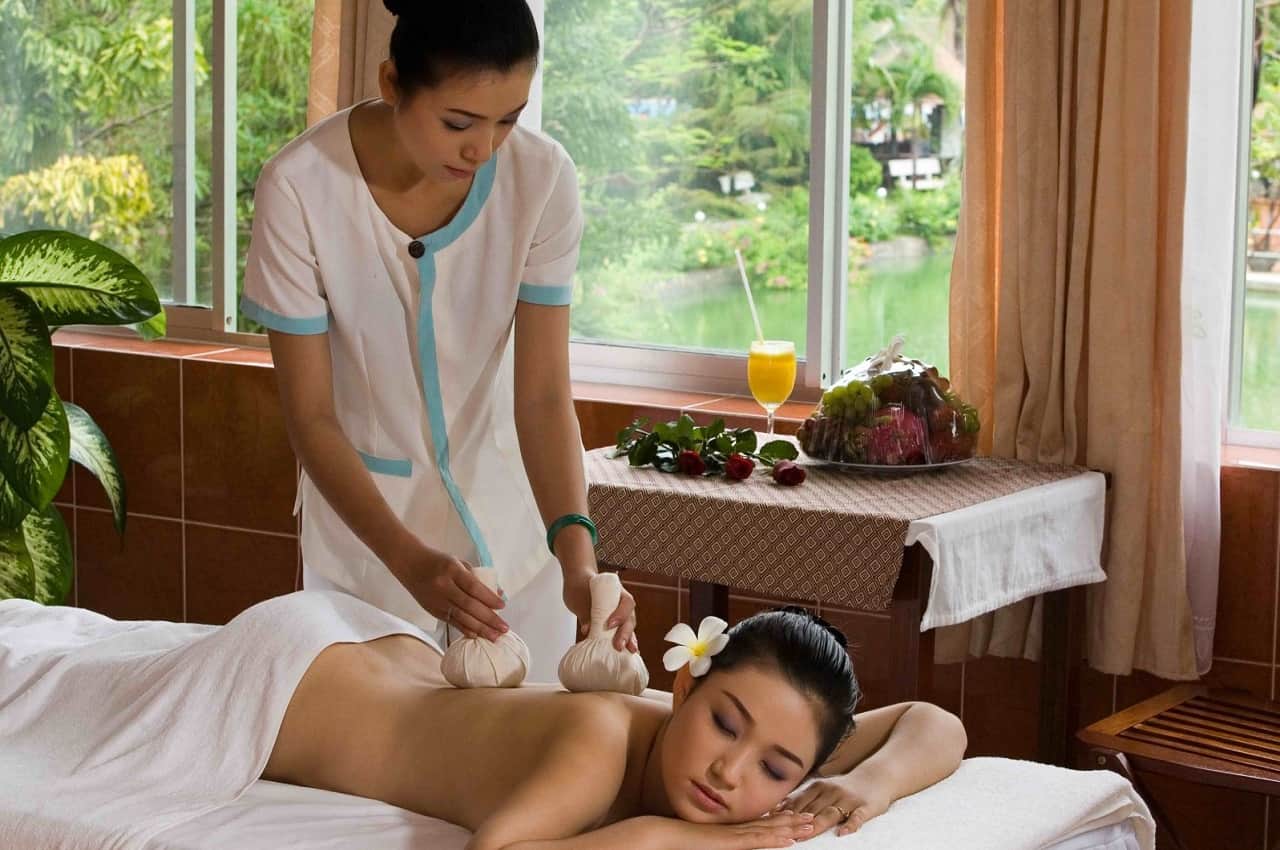 "Tam quat", the traditional Vietnamese massage, was once mainly performed by the blind, making the name "Tam quat nguoi mu" a familiar term to most Vietnamese adults. Focusing on clapping and punching on the body, "tam quat" produces such typical sounds that those who know of it would definitely recognize. Coming back from a "tam quat", one will feel relaxed and refreshed, as blood circulation is improved during the process of pressing acupressure points and releasing blood clots.
II. Vietnamese Massage Therapy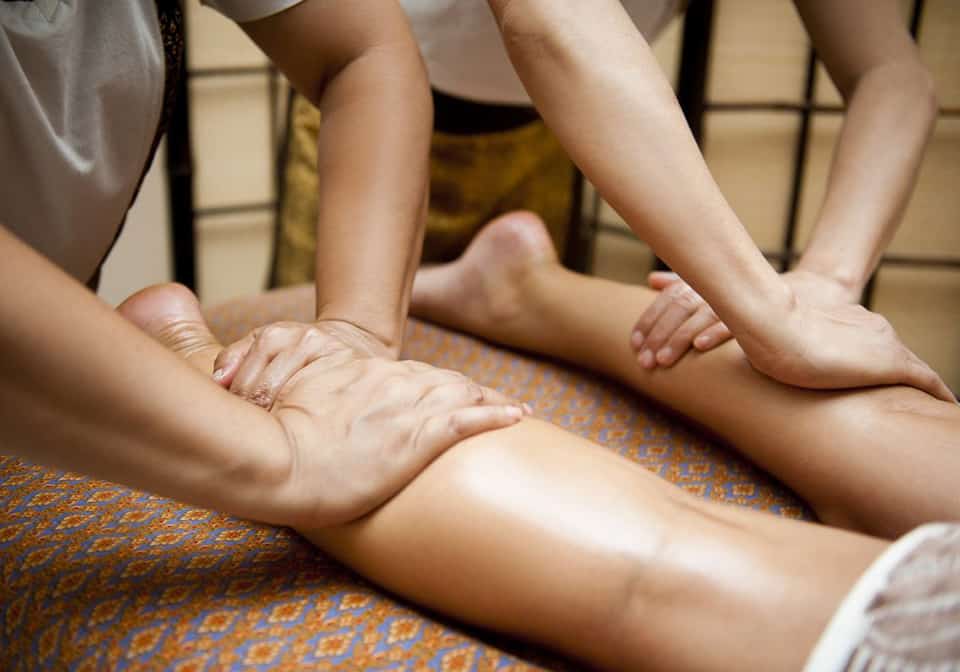 Though sharing some similarities with several massage techniques from neighboring countries, Vietnamese massage is unique and different in its therapy. Based on ancient China's medical researches, Vietnamese massage therapy uses the acupressure points knowledge as the backbone. Acupressure points are the crucial points that will promote blood circulation, relieving muscle tension and improving the body's force (known as qi or chi) when pressed. In this way, Vietnamese massage is much different from Thai, Japanese and Swedish approaches.
Thai massage is often referred to as "passive yoga", with the masseur managing to put customers in certain yoga postures, stretching and compressing muscles in arms and legs. Swedish massage often comes with the help of oil, applying pressure on the body using circular motion to relieve muscle tensions. Japanese massage allows masseurs to apply their own body weight, in order to add extra pressure on acupressure points.
Having its own strengths and weaknesses, each and every method aims to create a relaxing and refreshing experience for the body and mind. Nowadays in Vietnam, many massage parlours combine all the mentioned approaches to create a one-size-fits-all experience for both locals and expats.
III. Vietnamese Massage Techniques
Other than pressing and squeezing on pressure points, there are a number of other techniques used in Vietnamese parlours to help relieve stress and weariness.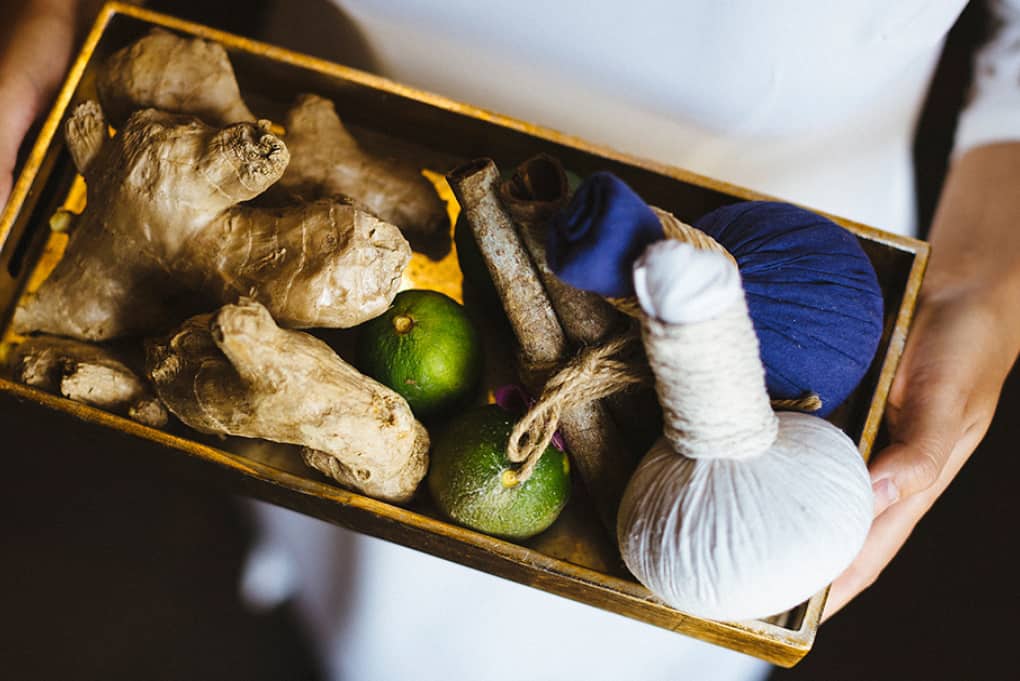 1. 4-handed massage
The name speaks for it all. As an elevated version of the traditional massage, 2 masseurs join hands to give you a maximized experience. With the synchronization of punching and clapping from 2 masseurs, your back and leg will be taken care of at the same time.
2. Cupping therapy
Originated from ancient China, the therapy is known in Vietnam as "giac hoi". A number of heated cups will be placed on strategic points on the back, sucking up skin and relieving muscle tensions on the affected areas. Cupping is often compared to a quick pain-killer, eliminating back pains and bringing instant relaxation. However, cupping is not commonly found these days as the therapy results in red marks on the skin.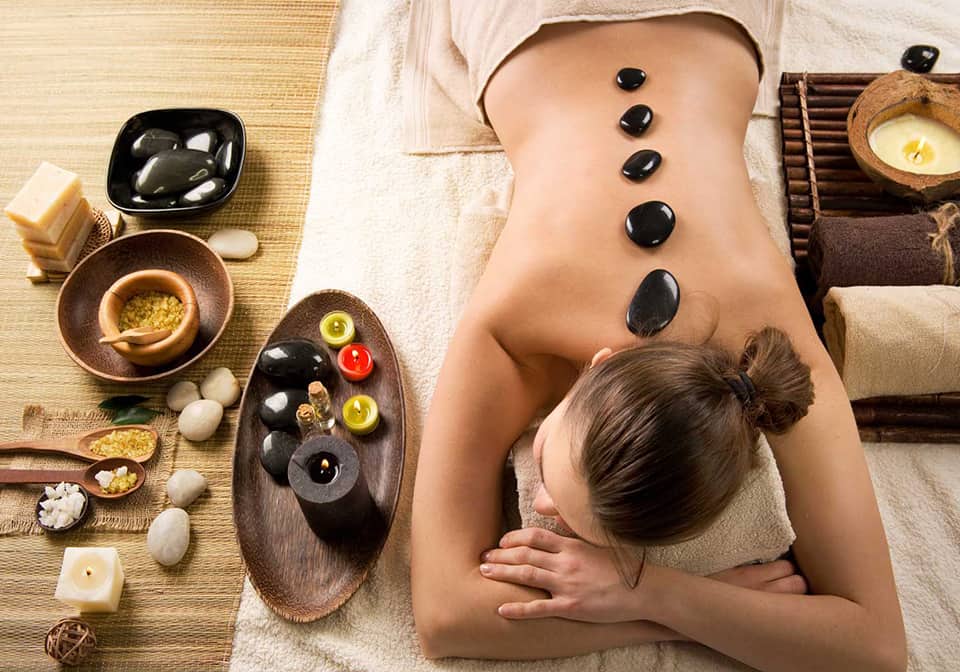 3. Hot stones
Another therapy involving heat. Heated, smooth stones will be placed on the back, typically along the spine to remove stress and blood clots. Stones can also be placed on the waist, around the neck or on the shoulders to loosen the muscles. This therapy requires practitioners to be highly skilled to handle.
IV. Recommended Massage Parlours
1. Sa Spa (Ho Chi Minh City)
Address: 40B Pham Ngoc Thach, District 3, Ho Chi Minh City
Opening hours: 9:00 – 21:00
Designed to resemble an old house in the countryside of Vietnam, Sa Spa absolutely stands out from the rest. Walking through the stone path through a lush garden, you will be welcomed by the staff with a cold drink and their menu.
A lot of different packages are on offer. You may choose the 45, 60 or 90 minute-package, depending on your available time. Massage and beauty services come in a wide range, there are also sauna, steam and herbal baths. Take all the time you need for an escape into the serene atmosphere of the countryside.
2. Cat Moc Spa (Ho Chi Minh City)
Address: 61-63 Tran Dinh Xu, District 1, Ho Chi Minh City
Opening hours: 9:00 – 22:00
Welcomed by a bamboo gate, you will catch an immediate sense of nature and calmness. Experiences are tailored to the best: aromatic candles, dimming lights and peaceful melodies are set up to give you just the experience you crave for. That is yet the best about this spa: they will pay for your transportation fee to get there. Simply tell the receptionist how much you paid for the ride and you will get a refund in no time.
Lots of different therapies are available: Thai massage, Vietnamese traditional massage, Swedish massage and other beauty services. Their 75-minute hot stone therapy is among the best sellers and usually recommended to guests with plenty of available time.
3. Golden Lotus Spa (Ho Chi Minh City)
Address:
Spa 1: 27 Pham Ngoc Thach, District 3, HCMC
Spa 2: Garden Court 2, 139 Ton Dat Tien, District 7, HCMC
Spa 3: 15 Thai Van Lung, District 1, HCMC
Spa 4: 20 Ho Huan Nghiep, District 1, HCMC
Spa 5: 17/5 Le Thanh Ton, District 1, HCMC
Opening hours: 10:00 – 23:00
Korean spa is surely among the best of its kinds with various family-oriented activities. Known as the first Korean-style family spa in Vietnam, Golden Lotus Spa is another spot you should not miss. You can bring your whole family to enjoy a Jjim Jil Bang experience (sauna room), but make sure you check with the staff before coming, as the service is not available in all branches.
Other than spa treatment, the massage services are also marvellous and will leave you with no disappointment. The range of services are simple and clear, you won't have to worry what to choose. A restaurant is also incorporated in the building, serving you comfort food after an amazing massage treatment. Their 90-minute body massage with hot stones is highly recommended.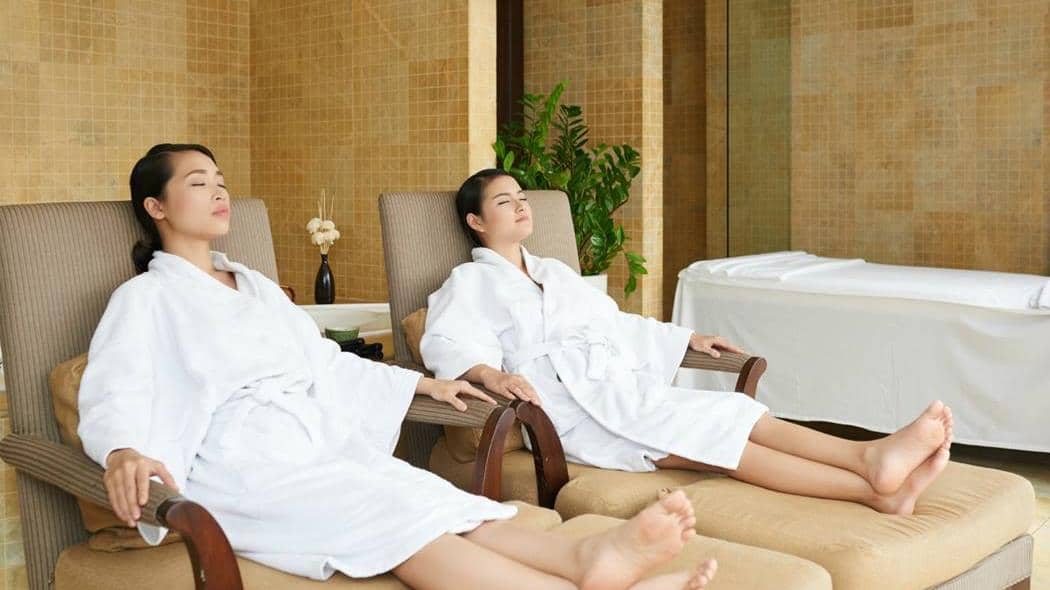 4. Le Spa du Metropole at Sofitel Legend Metropole Hanoi (Hanoi)
Address: 15 Ngo Quyen Street, Hoan Kiem District, Hanoi
Opening hours: 10:00 – 22:00
This luxurious experience is meant for tourists who are willing to pay for the best. Located in one of the fanciest hotels in Hanoi, Le Spa du Metropole inherits an appealing French architecture, elegant artefacts and ambient lighting. Seven spa suites, therapy booths, massage booths and a Finnish sauna are ready to serve the pickiest customers.
From facials and massages to manicures and herbal treatments, all services utilize the top utilities and products. Their three-hour Two of Us treatment is most recommended among guests who have visited this high-end spa.
5. Omamori Spa (Hanoi)
Address: 102/5 Huynh Thuc Khang AND 52A Hang Bun
Opening hours: 8:00 – 20:00
The spa stands out from the rest for being led by a non-profit organization aiming to improve the life of the blind. Don't be surprised if you are welcomed by a blind girl or a blind man in such a good manner. The spa guarantees a feel-good experience with relatively reasonable pricing and good services.
Also, the staff don't take tips from either locals or expats, so don't bother to give them any extra money. If you're willing to show some support, put your donation in the box in any branch.
6. KOI Resort & Spa (Hoi An)
Address: near Cua Dai Beach
Opening hours: all day
If you're looking for a splendiferous experience, don't forget to drop by KOI Resort & Spa when you come to Hoi An. Its beauty and splendour catch the attention of anyone coming here. You can even have a massage outdoor under a curtained canopy, if the weather allows.
Equipped with all sorts of facilities, ranging from sauna, jacuzzi, steam room to indoor pool, KOI will serve every of your needs. A manicure or pedicure can also add up to the great experience!
A few quick notes before you jump on a Grab car to one of these magnificent spas, you are recommended to book in advance any treatments, wear loose clothing and bring as few valuable belongings as possible. That's it, you're good to go! Hopefully you will get a wonderful stress-free experience with these Vietnamese massage parlours!