Unlike other countries in the world, motorbikes are the most popular and convenient transport in Vietnam, which is used by almost Vietnamese people. A familiar image of Vietnam in international friends' eyes is crowded streets with a lot of motorbikes in rush hours in big cities. Because of that, motorbikes are also an ideal means of transportation for tourists who are passionate about discovering new lands by themselves. 
With a motorbike, tourists are able to discover any corners in Vietnam where they could feel the local's life by themselves, find simple happiness and pristine beauties. However, is it safe for a foreign person to own or control a motorbike in Vietnam? Which notes should you pay attention to? Read the guide on motorbike rental in Vietnam below to get more useful information for your intention of owning or renting a motorbike in Vietnam on the next trip.
I. Is it Safe to Rent a Motorbike in Vietnam?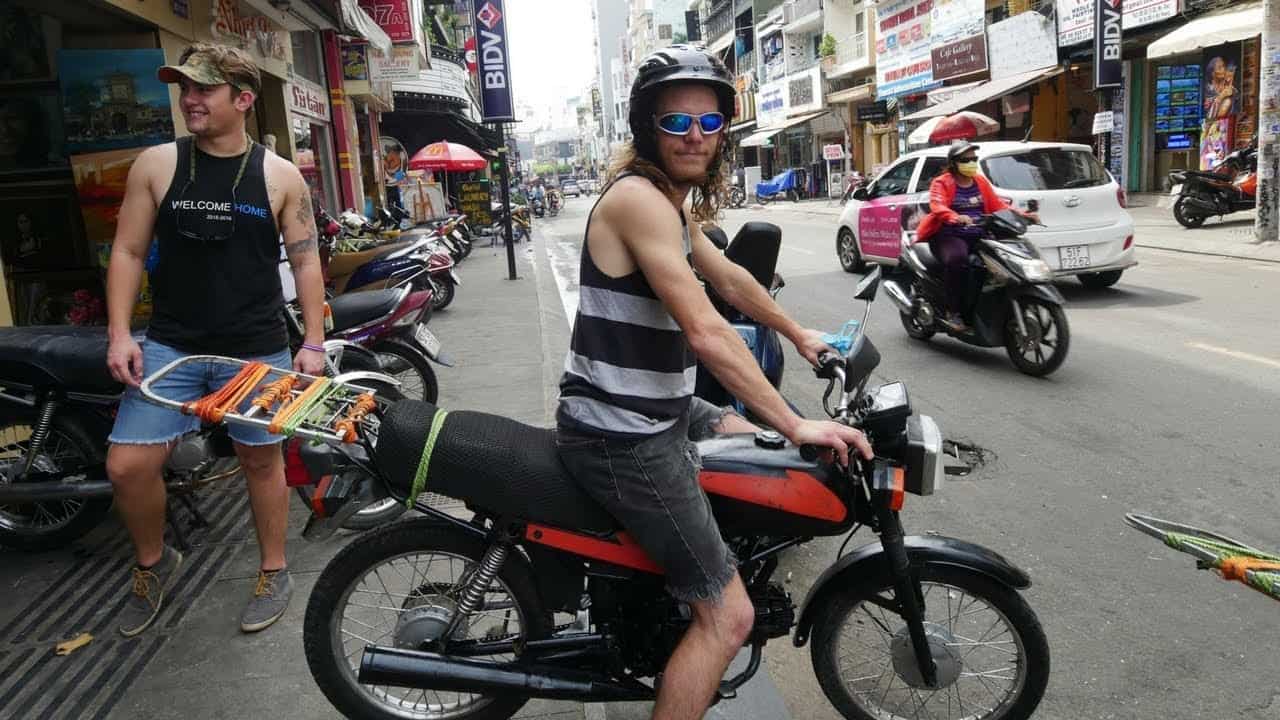 "Is it safe to rent a motorbike in Vietnam?" is a frequent doubt for foreign tourists, especially people who visit Vietnam for the first time. So, is it safe or not? There is no a correct answer to this question, it depends on some factors.
First of all, according to Vietnam's laws, foreign people rent a vehicle like a motorbike legally in Vietnam as long as they have driving licenses. Therefore, legally, it is absolutely safe to rent a motorbike in Vietnam. For procedures to have driving licenses in Vietnam, I will explain more about this problem in the following part.
Secondly, renting a motorbike will be safe if you rent a motorbike through reputable websites or stores because you can quite feel assured about the quality of the motorbike. Moreover, there are usually accompanied services such as that they will guide you carefully on how to use the motorbike, procedures for applying for a change of foreign driver license, some laws and tips. Maybe, the cost will be higher; however, it is necessary for your safety. 
Normally, the shopkeeper will require you to deposit by money or by your passport or both of them to rent a motorbike at their shops. The deposit may be from four to five million dongs (about USD150 to USD250) depending on the price of each motorbike. Therefore, finding a reputable address for renting motorbikes is the first thing to do to avoid the fraudulent appropriation of money and other assets. There is a fact that all motorbikes in motorbike rental shops do not belong to the shopkeeper, the owners are ones who have motorbikes but don't have demand for using them. And, they will rent theirs to these shops. For these motorbikes, the shopkeepers will have full vehicle registration that is necessary for controlling vehicles in Vietnam. Especially, if your rented motorbikes are stolen ones, you will never have these documents. One more time, it is very important to find a reliable address to rent a motorbike.
Thirdly, do you know how to ride a motorbike in your country? For many developed countries, people don't know how to ride a motorbike since it is more convenient to use cars or public transportation in their countries. There are two types of motorbike using in Vietnam including manual transmission motorcycle and automatic transmission motorcycle (or scooter).
Personally, riding a scooter is easier than the other, especially for novice riders. Therefore, is it safe to rent a scooter in Vietnam? Yes, it is. While manual transmission motorcycle is suitable for high terrain, mountain, the scooter is specially suitable for flat terrain like in Vietnam's cities. Riding a scooter is also very easy, similar to ride an electric bike. However, the price of a scooter is much higher than a manual transmission motorcycle, the deposit for them is also higher. 
II. How Much Does it Cost to Rent a Motorbike in Vietnam?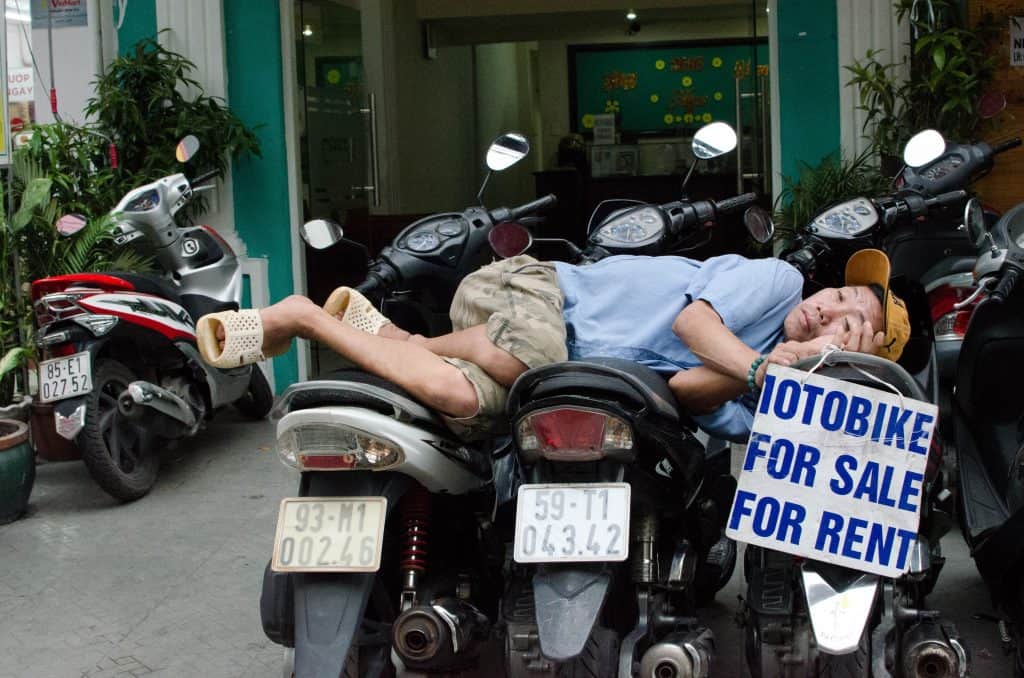 Renting a motorbike in Vietnam is truly a challenge for foreign people, especially for the first time. There are two many places to rent motorbikes and the prices are also different depending on shops, type of motorbike, hiring time. You can rent by the hour, by the day, or by the month. The longer the hiring time is, the price is cheaper.
Below are some popular price levels just for your reference.
It costs around 100,000 – 250,000 VND per day ($4,50 – $6), 30.000 – 50.000 VND per hour ($2 – $5), and 1.000.000 – 2.500.000 VND per month ($45 – $110). You are able to negotiate a better price if you want to rent the scooter for longer.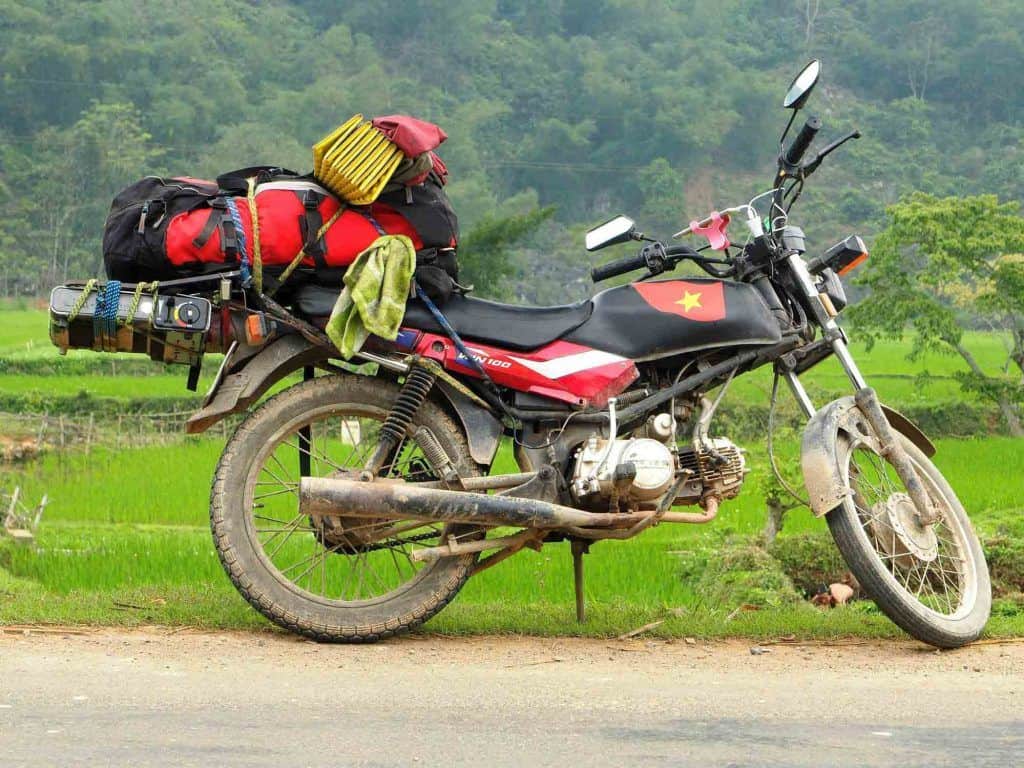 III. Do You Need a License to Rent a Motorbike in Vietnam?
According to Vietnam's transport law, a driving license is obligatory for anyone who controls vehicles including motorbikes except the type with a capacity of less than 50cc. However, almost all motorbikes in Vietnam now have a capacity of 125cc and more than 125cc. It means you need a driving license to rent and ride a motorbike in Vietnam.
Regarding the driving licenses and permits in Vietnam, the A1 license allows you to drive a bike up to 175cc. Foreigners living in Vietnam can do a procedure to convert their national driving license to Vietnamese driving licenses in a condition that they have a corresponding driving license in your country instead of passing any exam. If your country's driving license does not include two-wheelers, you will be required to pass a very easy test. Normally, it costs about 300.000 – 500.000 VND (~$15 – $25) and you can do it by yourself or through service companies but the cost is much higher, about 1.600.000 VND (~$70). Normally, it takes from 5 days to 7 days since you submit full documents if you do through service companies and it will take more time if you do by yourself.
However, converting driving licenses or taking part in driving license exams is really suitable for one who intends to stay in Vietnam for a long time. For foreign tourists who commonly only stay in Vietnam for about a week, it is too complex and time-consuming to do these. So, can you drive a scooter in Vietnam without a license? Honestly speaking, you can. Only when you break the transport law, do the police check your driving license. Therefore, reading and understanding clearly about Vietnam's transport law is also very essential. It is not only for avoiding the checking of the police but also for your and other people's safety. According to Vietnamese law, you have to go to jail if you cause a traffic accident in which there are injured or dead people even when you are a foreign person.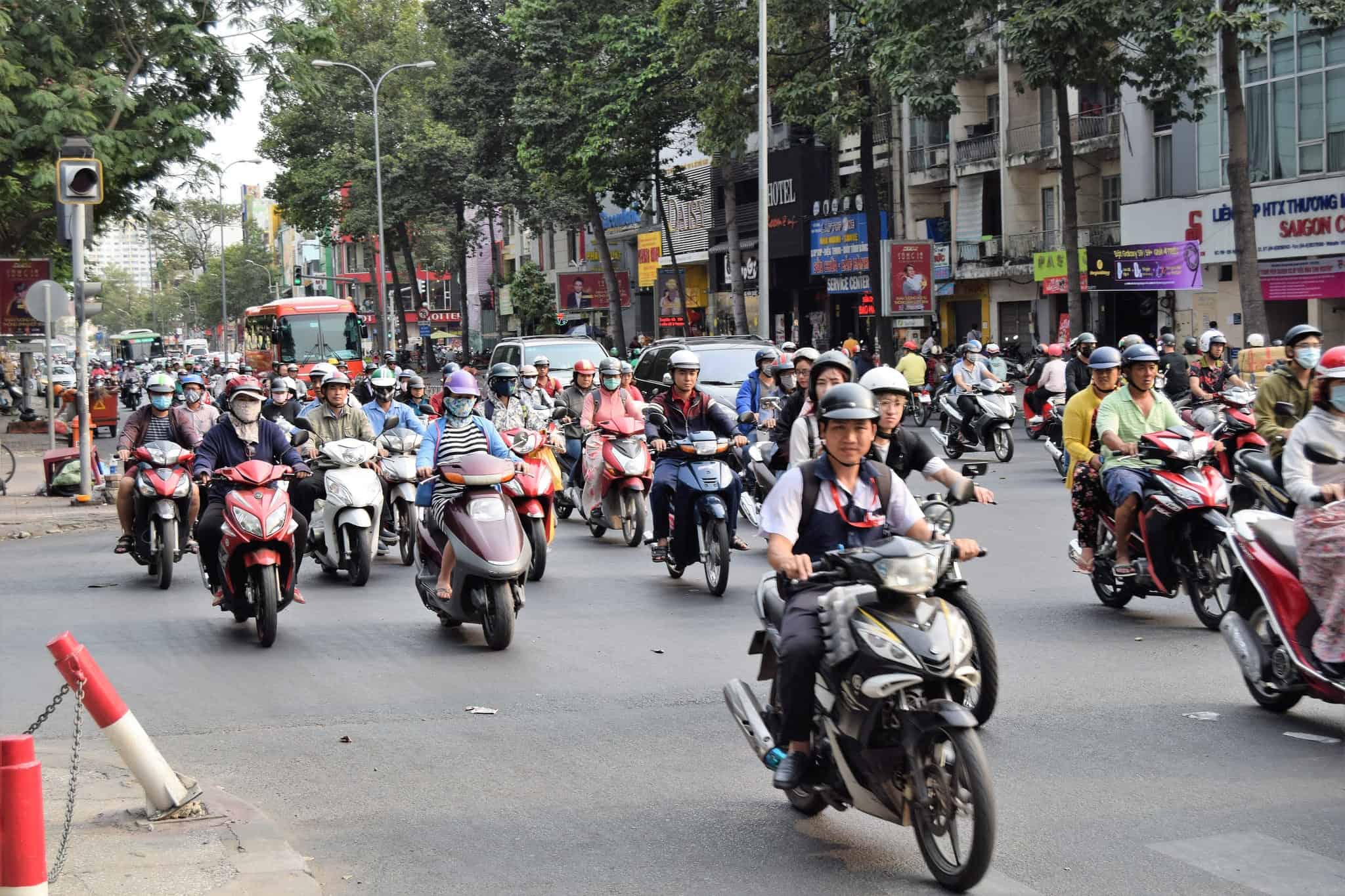 IV. Why Should You Rent a Motorbike Instead of Buying?
Have you ever wondered which is better between renting a motorbike and buying a new one or foreign people can buy a motorbike in Vietnam? Yes, foreign people are allowed to buy or own a motorbike legally in Vietnam; however, buying a motorbike is not the right choice for all foreign people living in Vietnam.
Firstly, that buying a car is a good or bad choice depends largely on how long you intend to stay in Vietnam and how often you ride a motorbike. Buying a motorbike is only truly suitable for one who has the intention of living in Vietnam for a long time, about more than 3 years, and usually uses motorcycle as the main transport. However, not all foreign people living in Vietnam are able to own a motorbike. There are some conditions that they have to fulfill such as having legal labor contracts, having letters of recommendation of the employment agency, and so on. In common, the procedure is quite complex.
Secondly, if you don't know clearly about Vietnam's transportation law, you are highly likely to be punished by the police. Even when you know, you still face up with the high risk of accidents if traveling by motorbike because transportation in Vietnam is very complicated and not all people obey the law when they are in traffic. Therefore, using public transport is still an ideal choice for foreigners in Vietnam. In addition, public transportation in Vietnam in big cities such as Hanoi, Ho Chi Minh City, or Da Nang is convenient enough to move inside the city. For longer distances, you can use intercity buses or rent a motorbike. Therefore, you can use public transportation for movement instead of buying a motorbike. Sometimes, if you want to try new experiences, you can rent a motorbike to see the streets or go to the suburbs.
Thirdly, buying a motorbike meaning you have to find a parking place for your motor and have to pay for it. There is a huge lack of parking in big cities now. It is quite a problem.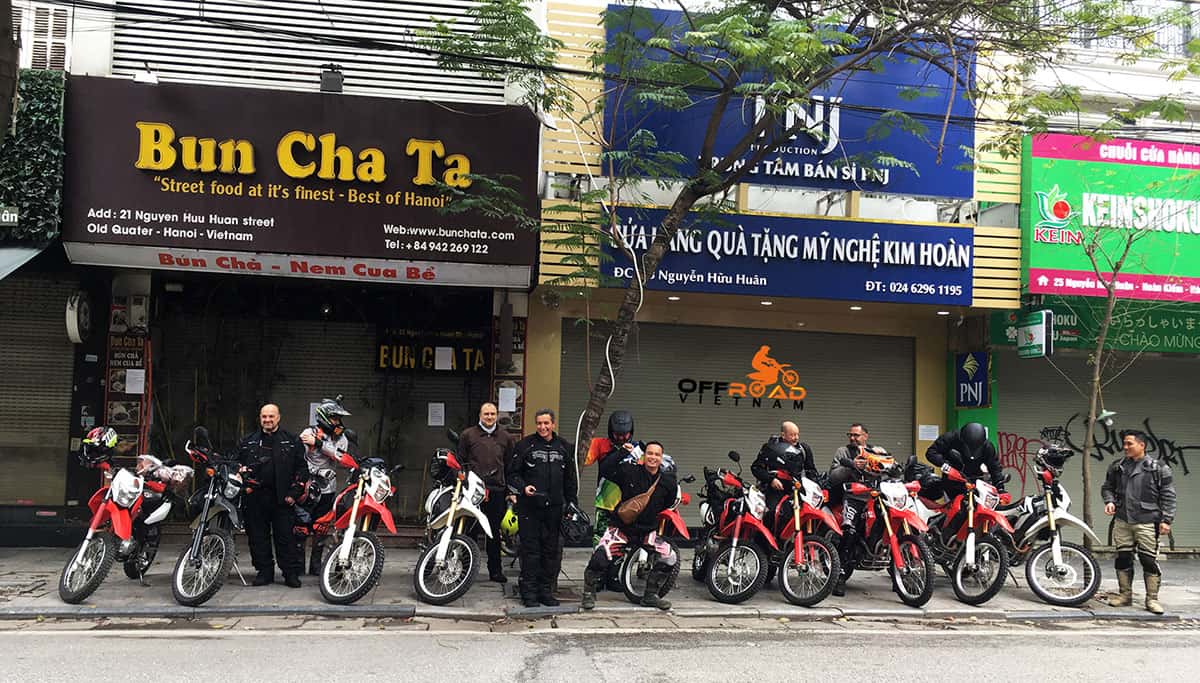 V. How to Choose a Motorbike for Rental in Vietnam: Guide & Tips
Finding a reliable address to rent a motorbike and how to find and choose a motorbike for rental in Vietnam are two of the usual doubts of foreigners.
The procedure to rent a motorbike is quite simple. After coming to Vietnam, you can find many shops to rent motorbikes in every city in Vietnam. The shopkeeper will require you to provide some necessary information including name, nationality, address of your hotel, phone number (if any) to make a rental contract for you. Besides, you are also required to deposit a little money and your passport (or the photocopy of your passport). After that, the shopkeeper will guide and take you to choose a motorbike.
Although the procedure is not complicated, there are still risks of being cheated. Therefore, we will give you some tips to reduce some risks.
You should search for a list of reliable shops and read other people's reviews of these addresses or ask directly people who have experience in renting motorbikes in Vietnam to choose the best one. There are more and more foreigners choosing Vietnam as a working place, staying there for a long time and with that, motorbike rental service has been developed.
When actually renting a motorbike, note carefully the address of the shop, the information of the person in contact, take a photo of him/her, and check carefully the terms of your motorbike rental contract.
Check your motorbike carefully before going out.
For the first time, you had better go with a native in case the shopkeeper is not good at English. Besides, going with a native also helps you to feel more assured, maybe get a cheaper price and they also know how to check a motorbike.
The popular price for renting a motorbike is 100.000 VND – 250.000 VND per hour depending on how long you rent. And the longer you rent, the cheaper the price is.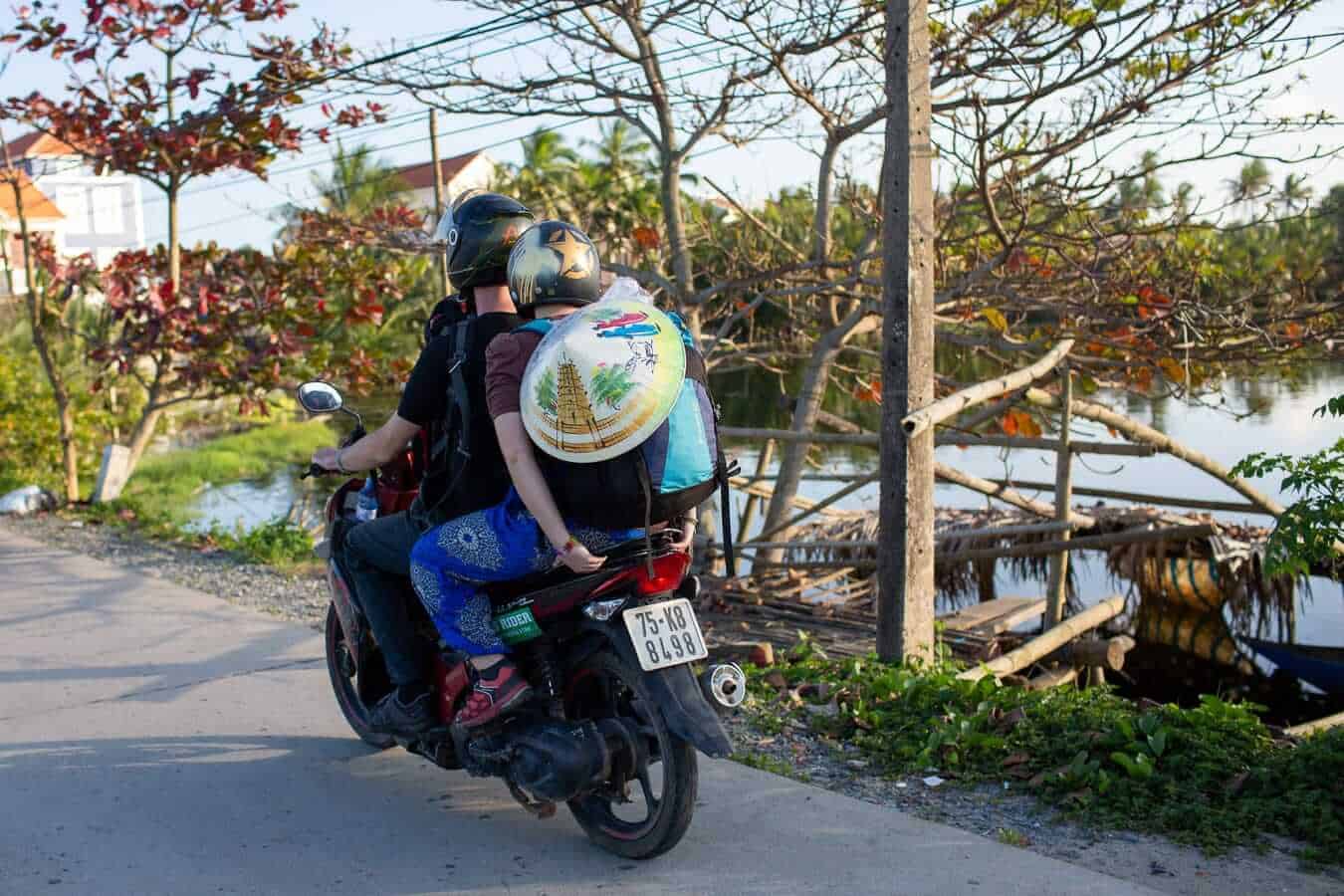 VI. Checklist to Determine If Your Motorbike is Reliable
If you don't know any native or friends having experience in motorbike rental in Vietnam. Below is a checklist to ensure that your bike is not only safe to ride, but also legal.
Firstly, check your number plate is still firmly fitted and clearly visible.
Check the gas tank and go around the motorbike and find any oil or water leaks. Ensure that the gas tank is full of fuel or above the red level at least.
Check the tires. Tires are the only part of the motorbike to contact with the road surface. It is necessary to check the tire pressure and tire wear. Hot weather and excessive tire pressure can lead to tire explosion while a low tire will reduce the vehicle's power output and reduce fuel consumption. If tires are worn, it reduces friction with the road surface, which causes slippery that is very dangerous for drivers.
Check the engine. Start your motorbike and take a quick test drive around the block. If your motorbike is reliable, it will start and drive smoothly.
Check your turn signals, lights, brakes.
VII. How to Prepare and Maintain a Rented Motorbike for Safe Driving?
One of the indispensable things when riding a motorbike is a helmet; therefore, don't forget to bring it with you every time you use a motorbike. It will help you avoid injuries in the head area.
Obey the transport law to avoid unfortunate accidents such as slow down at a speed of about 20 – 30km/h when traveling in the city or don't pass a red light. When it rains, remember to slow down your speed.
Always lock your motorbike when parking even when it is in your house.
If you go into the flood which is especially popular in Ho Chi Minh city in the rain season, get off and lead your scooter to the area because trying to start to ride through the flood may cause the death machine.