Vietnam is the country that you can enjoy all year round. The month you decide to visit Vietnam will come down to the most suitable places to go and things to do. To help you guarantee the best savings for your trip, we have studied the cheapest time to fly to Vietnam and other necessary information to have a smooth experience.
I. Fast Facts about Vietnam Flight Deals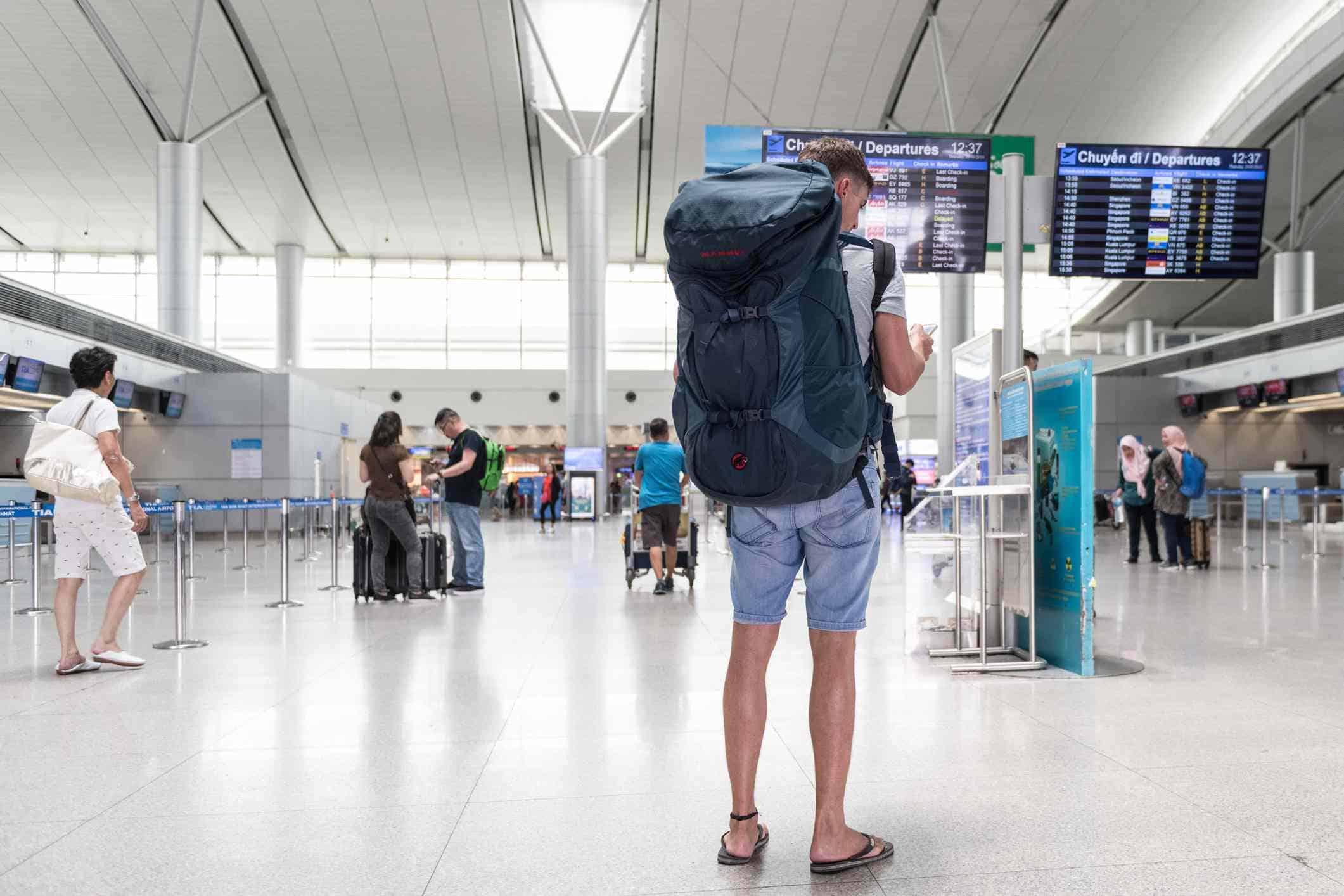 Vietnam is one of the budget travel markets in Asia thanks to beautiful landscapes, delicious food at reasonable prices, inexpensive accommodation, and various means of transportation.
Flying to Vietnam with a connection or flying a non-Vietnamese airline could help you find Vietnam flight deals.
You should check flight tickets to different airports in Vietnam like Danang, Hanoi, and Ho Chi Minh.
Using miles and points for travel to and around Vietnam is also a great strategy.
Vietnam flight tickets are the most expensive during peak periods.
II. Best Time to Book Cheap Flights to Vietnam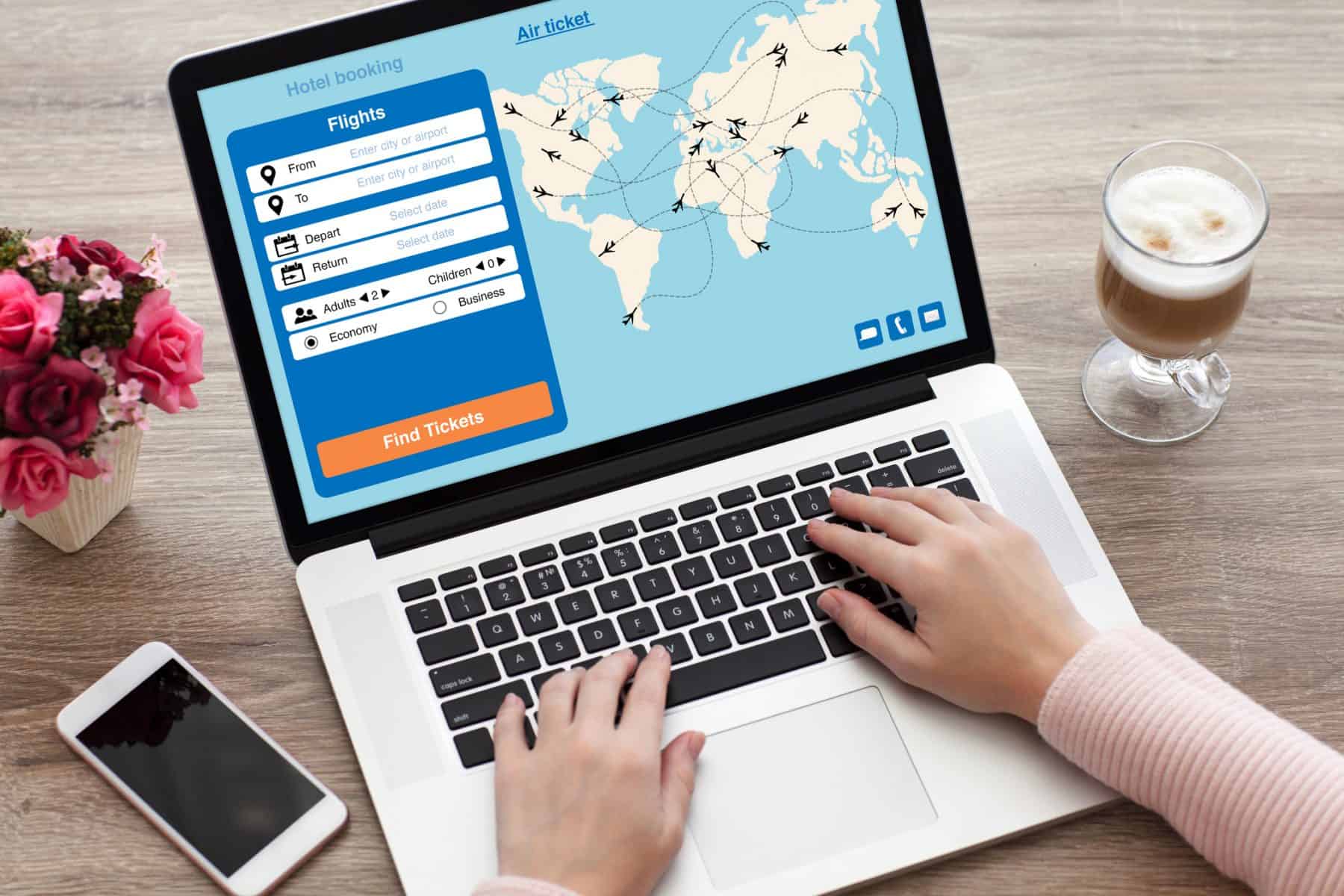 The best time to book cheap flights to Vietnam is April, September, and October. These months are the beginning or the end of tourism season, so you can get your best deals. Normally, the flight fare can decrease from 5% and up to 30% compared to the price in peak seasons.
III. Peak Season and Off Season in Vietnam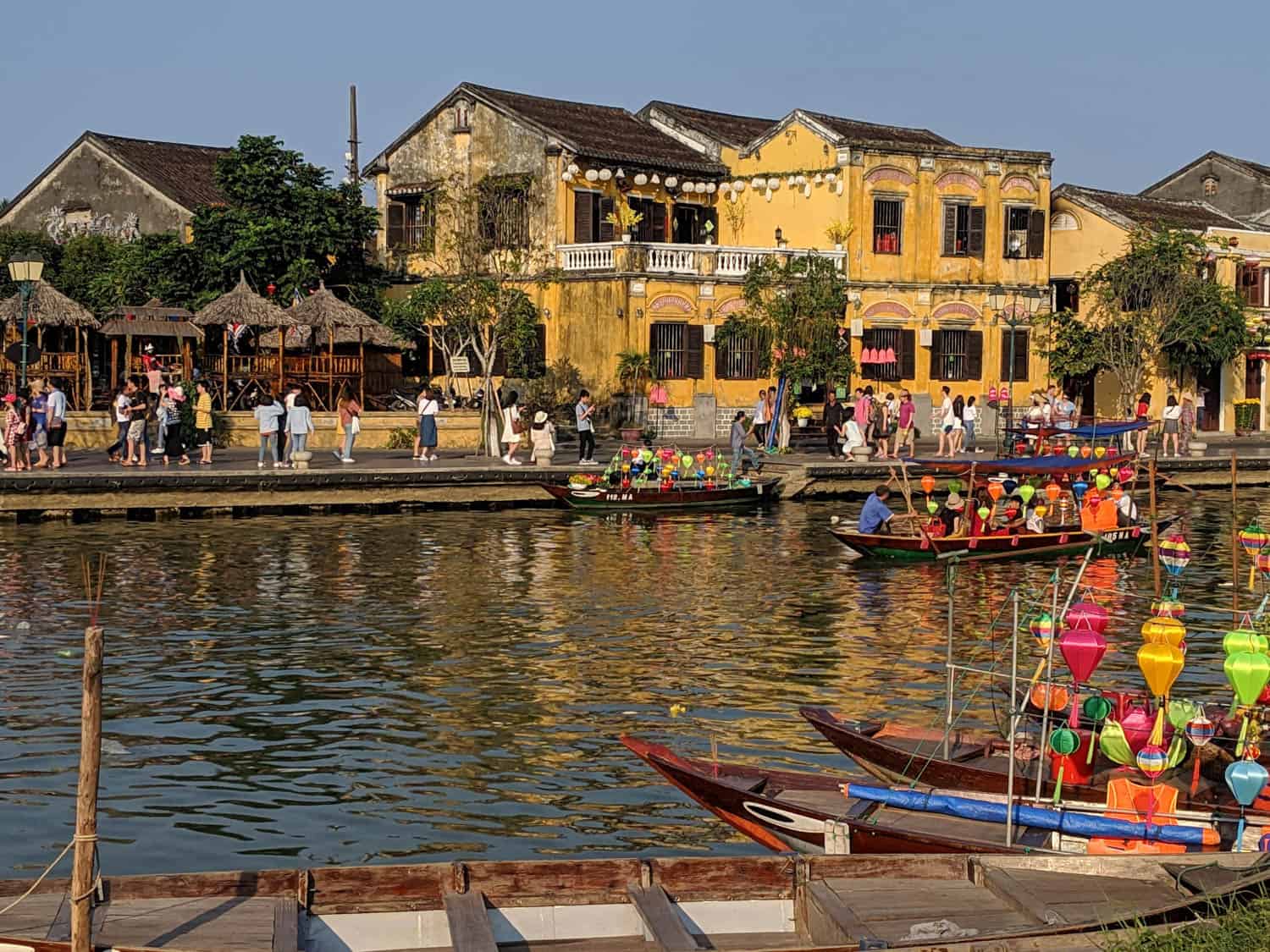 1. Peak Season
Vietnam's climate varies in different regions of the country. Generally, there is no bad time to book your flights to Vietnam if the humidity is not a turn-off.
In the northern area, the winter lasts from November to April with cool and wet weather, the summer lasts from May to October with heavy rains and hot weather. The southern area is different, experiencing a dry and hot season from December to April and a wet season from May to November. In the central region, heavy rains often occur during December and February.
The busiest months in Vietnam are July and August when the weather is hot and humid, making local people leave the cities and enjoy the coastal areas. Therefore, booking flights to Vietnam during this time is quite expensive. If you still want to travel in this season, it is better to book well in advance.
2. Off Season
If you want to have a tour around the whole country, it is best to book your flight tickets in the low season. The cheapest months of the year to fly to Vietnam last from September to November and April to June. However, it is noted that the northern and central coastline often suffer typhoons until November.
IV. 9 Popular Airlines That Fly to Vietnam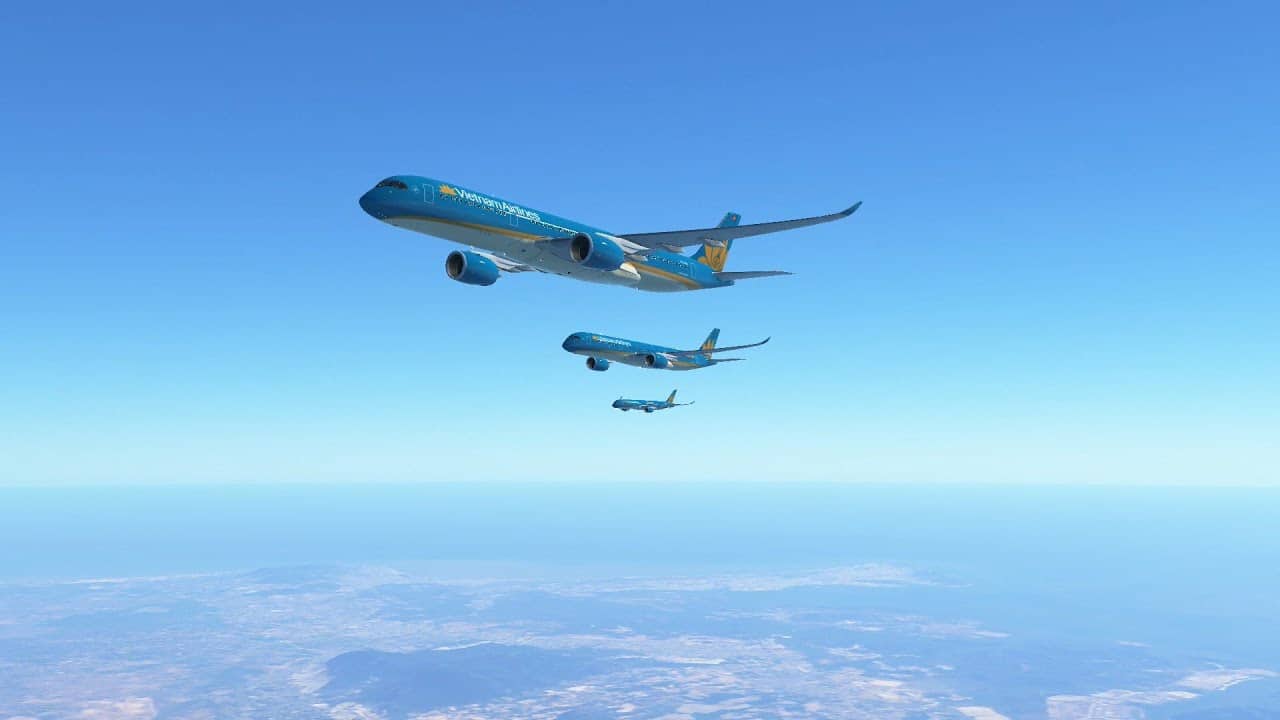 Recently, tourism in Vietnam has greatly developed, increasing a large number of foreign visitors. Therefore, more and more airlines are opening to fly to Vietnam. If you are considering which one to book your flight, let's look at the list below:
1. Vietnam Airlines
Vietnam Airlines is the most popular airline in Vietnam and well-known in Asia, especially Indochina. The airline operates flights to 19 provinces in the country and 42 destinations in the US, Europe, Australia, and Asia.
2. Air France
Air France is a member of Air France – KLM. Before joining KLM, it was the national France airlines. It has 237 airplanes that fly to 183 destinations in the world.
3. British Airways
British Airways is the biggest airline in the UK and ranks 3th in Europe, following Air France – KLM and Lufthansa.with 234 airplanes, its flights fly to 222 destinations in the world.
4. Japan Airlines
Japan Airlines International was established in 1953. In 2002, it merged with Japan Airlines System and became one of the most "powerful" airlines when it comes to the number of passengers.
5. All Nippon Airways
This is the 2nd biggest airline in Japan after Japan Airlines. All Nippon Airways belongs to Japan Universal Studios, accesses 49 domestic destinations and 22 countries in the world, including Vietnam.
6. Asiana Airlines
If you plan to travel from Korea, Asiana Airlines is a good choice. As a favorite airline in Korea, it provides customers with international standard service.
7. China Airlines
China Airlines is one of the largest airlines in Asia with the largest number of staff in the world. Belonging to Skyteam Corporation, it flies to most countries in the world, including Vietnam.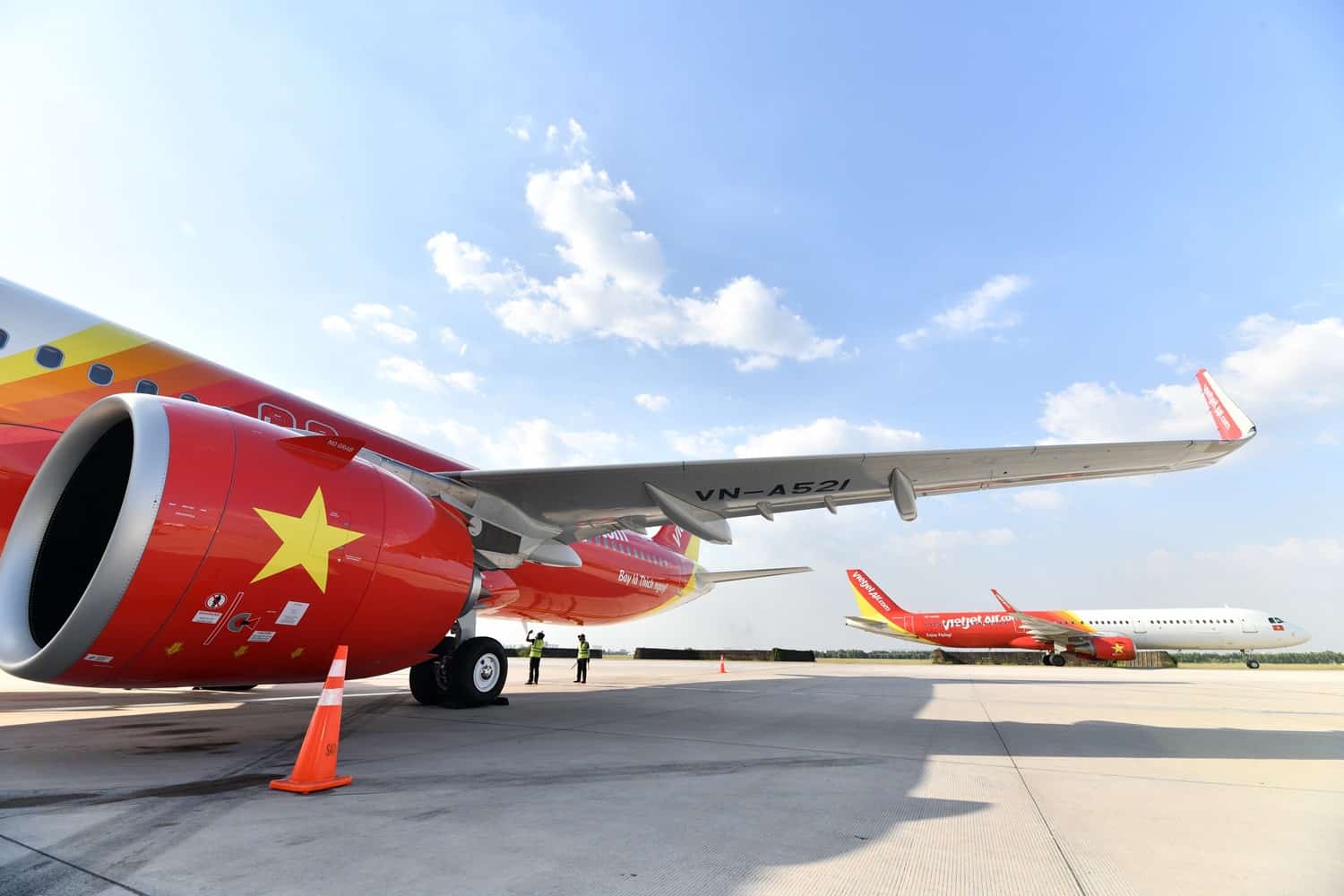 8. Vietjet Air
Vietjet air is the first budget airline in Vietnam with its headquarter in Noi Bai International Airport.
9. Cathay Pacific
Cathay Pacific is an international airline in Asia, providing flights to 102 destinations in the world.
10. Emirates
Emirates is one of the 2 international airlines of the United Arab Emirates and its headquarter is located in Dubai. It serves up to 550 flights per week to 87 cities and 59 countries.
11. Other Airlines
China Southern Airlines
Korean Air
Lao Airlines
Eva Air
Lion Air
Aeroflote
Lufthansa
Phillipine Airlines
Jetstar Pacific Airlines
Qantas
Scandinavian Airlines System
Siem Reap Airways
Singapore Airlines
Malaysia Airlines
V. Airports in Vietnam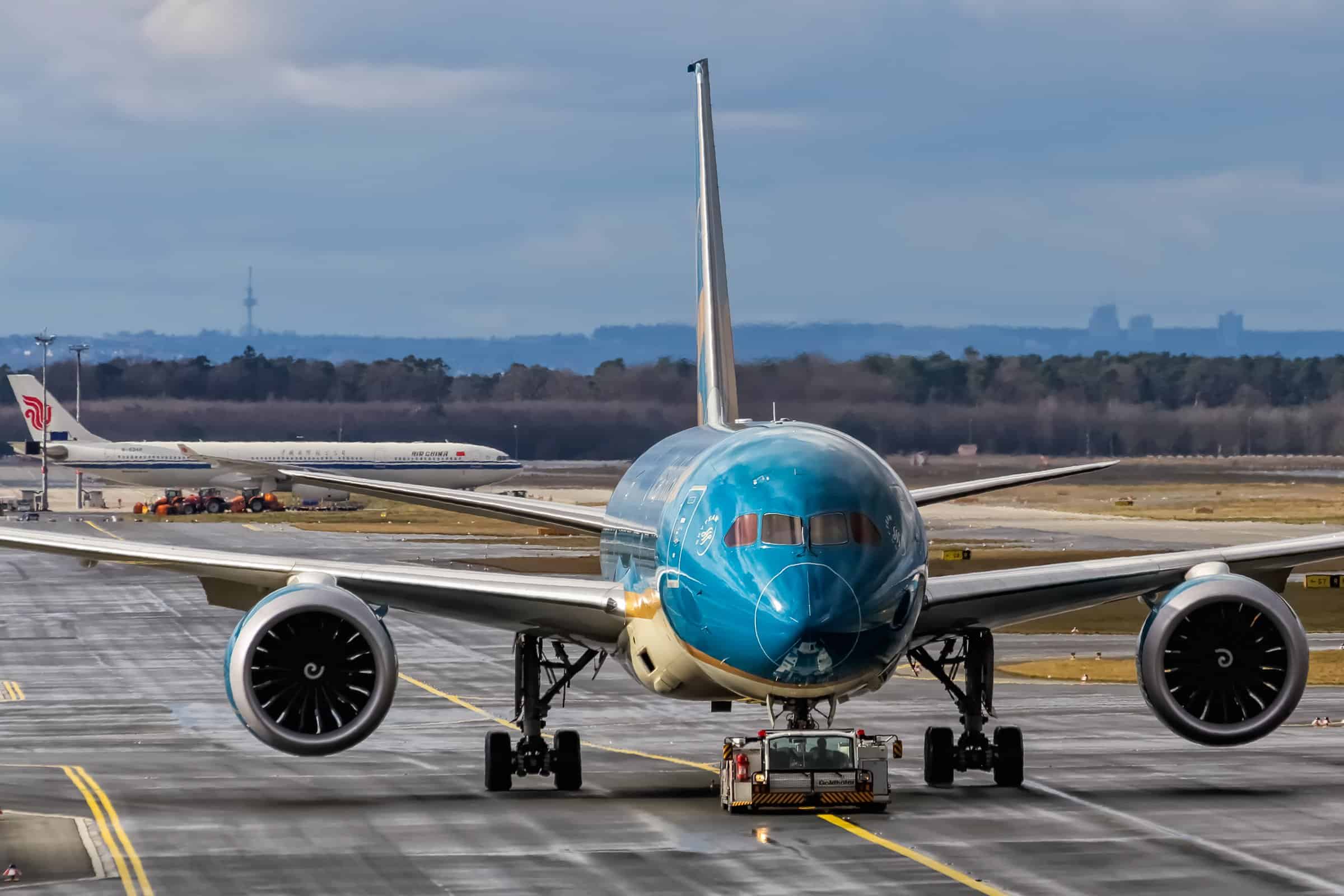 Vietnam has 3 main international airports and some other provincial airports in major attractions. See the full list below.
Noi Bai International Airport (HAN)
Hai Phong Airport (HPH)
Danang International Airport (DAD)
Hue Airport (HUI)
Nha Trang Airport (CXR)
Dalat Airport (DLI)
Vinh Airport (VII)
Tan Son Nhat International Airport (SGN)
Con Dao Airport (VCS)
Phu Quoc Airport (PQC)
VI. Tips on How to Book Cheap Flights to Vietnam
There are many airlines that fly to Vietnam, so you should choose the most suitable one. It is better to choose a budget airline and consider which services to pay for.
The price in the peak season is higher. You should book your flight during the offseason, normally from March to April or from September to October.
The ticket is better booked 3 months in advance.
Booking the flight ticket yourself instead of using an agency can help you save some money.
Don't forget to subscribe to your favorite airline as they will send you some promotion information through your email.
Consider buying a 2 one-way ticket because it is cheaper than buying a return one.
Hope that this article will help you to find the cheapest time to fly to Vietnam and have fun here. If you have any difficulties booking your flight to Vietnam, don't hesitate to contact us for support.