Travel agency (or travel agent) is known as an intermediary organization on behalf of customers to arrange with travel service suppliers. It may include shuttle service implementation, accommodation registration, tour guide and sales of package tours.
If you are wondering about choosing travel programs for your upcoming trip, here are the top 11 best local travel agencies in Hanoi which you might find useful to seal the deal.
1. Hanoi Explore Travel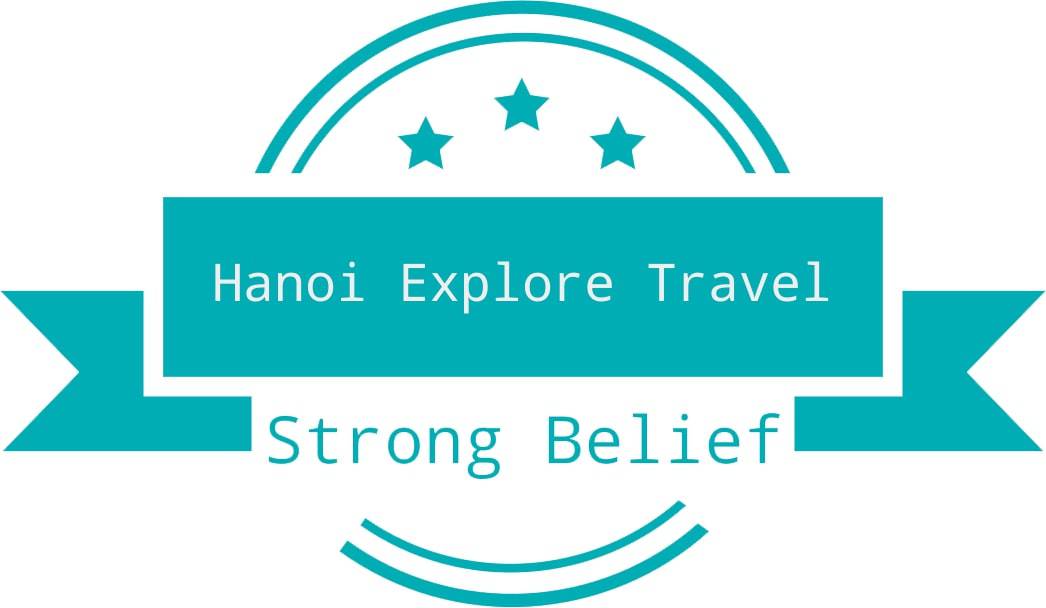 Voted as one of the best Hanoi travel agencies, Hanoi Explore Travel is a professional organizer specializing in Vietnam short trips such as Ninh Binh Tours, Hanoi Tours and Halong Tours. With 15 years' experience, this travel agent has gained a strong position in Vietnamese tourism market and become a reputable address for booking package tours.
What makes Hanoi Explore Travel stands out is that it offers clients the price at 20 – 30% cheaper than other Hanoi hosting tours. Besides, it has a wide range of tour forms to opt for, from eco tours, volunteer tours to community tours, food tours. Its knowledgeable, young, dynamic and experienced staff is another bonus point.
Major products of Hanoi Explore Travel:
Hoa Lu Tam Coc Day Tour – suitable for cave and trekking lovers
Halong Bay 1 Day Tour – suitable for cruise and kayak lovers
Hanoi Street Food Tour – suitable for foodies
Contact Information
Address: 37 Ngo Huyen Street, hang Trong, Hoan Kiem District, Hanoi
Website: hanoiexploretravel.com
Email: info@hanoiexploretravel.com
Hotline: + 84 974 805 797
2. Lily's Travel Agency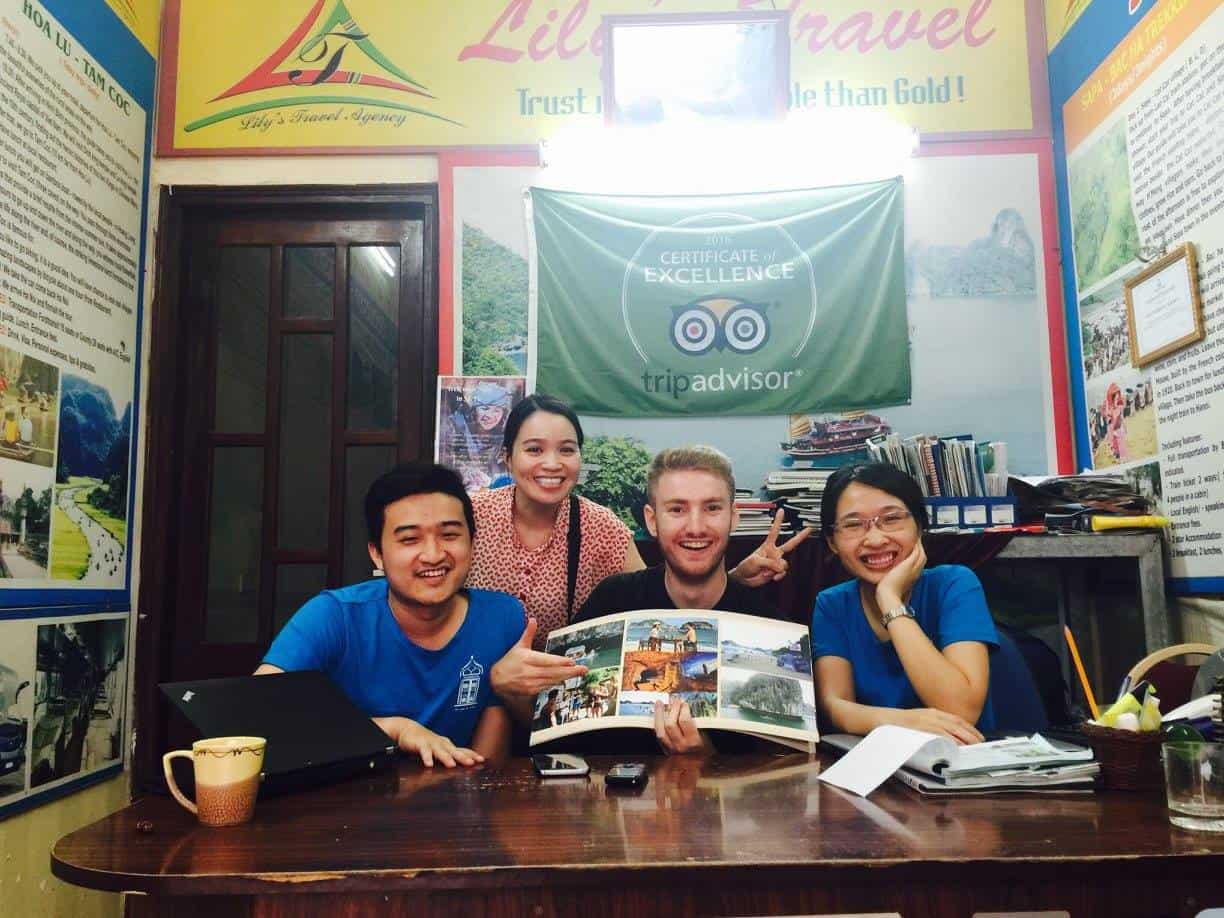 Established in 2007, Lily's Travel Agency provides multiple interesting tours from Hanoi to famous destinations such as Halong Bay, Ninh Binh, Sapa and further regions in Central and Southern Vietnam. Over 900 5* reviews on Tripadvisor are enough to confirm it as a top-rated Hanoi travel agency.
It takes pride in the fun and knowledgeable tour guides, honest advice as well as unbeatable deals. Apart from that, it also delivers excellent services involving visas, transfer and even laundry. All aim at making your travel dreams come true.
Lily's most popular Vietnam tours:
Ban Gioc Waterfall Tour – suitable for those who want to experience living in homestays with local people and explore majestic landscapes
Hue to Hoi An Motorbike Tour – suitable for riders
Hanoi Jeep Tour to Hong Song – suitable for history and culture lovers
Contact Information
Address: 18 Ngo Huyen Street, Hang Trong, Hoan Kiem District, Hanoi
Website: lilystravelagency,.com
Email: lilynguyentour@gmail.com
Hotline: +84 24 3938 2065
3. Tonkin Travel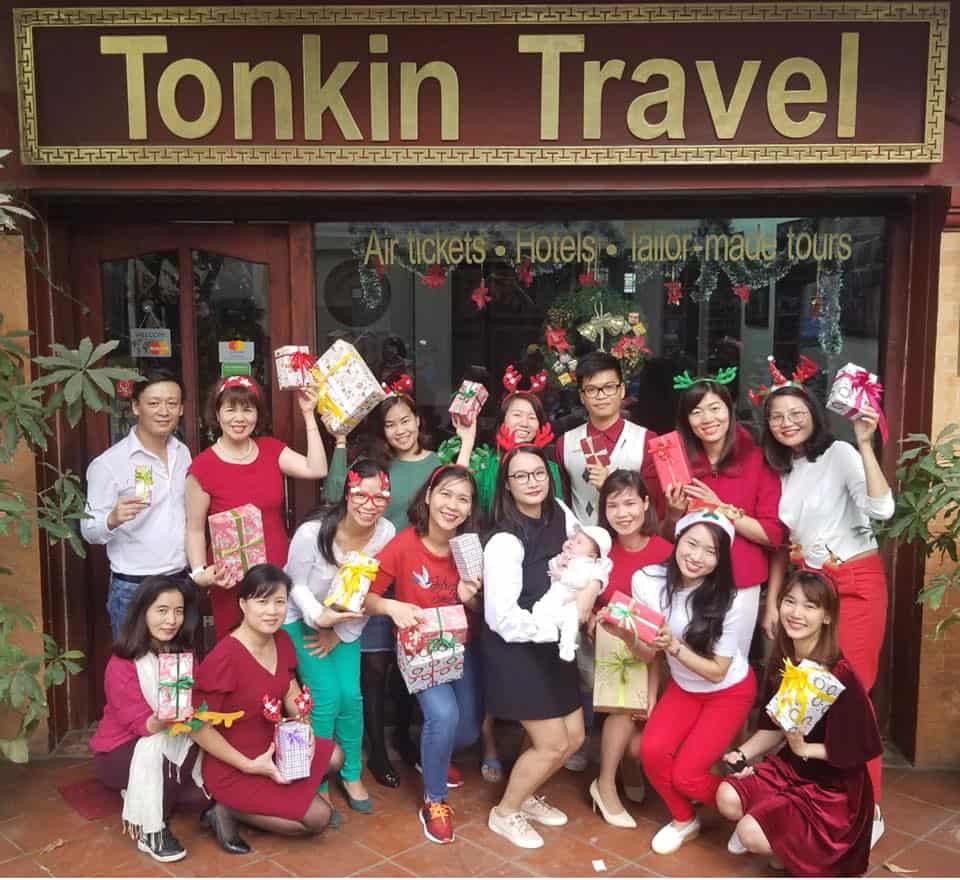 Committed to tailoring your journey to the specific needs and budget, Tonkin Travel offers exciting tours inside Vietnam and other surrounding countries like Cambodia, Laos, Thailand and Myanmar. The name of this family agency is derived from "Dong Kinh" – the former name of Hanoi from 1430 to 1831.
Since January 2012, Tonkin Travel has become a proud member of Responsible Travel Club of Vietnam (RTC), helping preserve cultural heritages and raise travellers' awareness of environmental protection. Two prominent responsible tours that have been organized by Tonkin Travel are Ky Son Village Moongarden Homestay Tour and Ngoc Son Ngo Luong Nature Reserve Tour.
This Hanoi-based travel agent not only offers short tours within the day but also provides long tours (up to 21 days). With Grand Vietnam Tours (including Essential Vietnam, Authentic Vietnam, Passion Vietnam, Vietnam Treasures, Vietnam: Off the Beaten Track), you will have a chance to visit an extensive range of cities and sites to grasp a well-rounded view of Vietnam beauty.
Major products of Tonkin Travel:
Pagodas and Villages Around Hanoi – suitable for tradition explorers
Siem Reap Adventure for bird-watching and floating village exploring
Yangon City Tours for sightseeing and shopping
Contact Information
Address: 164 Xuan Dieu Street, Quang An, Tay Ho District, Hanoi
Website: tonkintravel.com
Email: info@tonkintravel.com
Hotline: (+84-24) 37191184
4. Vietnam Discovery Travel JSC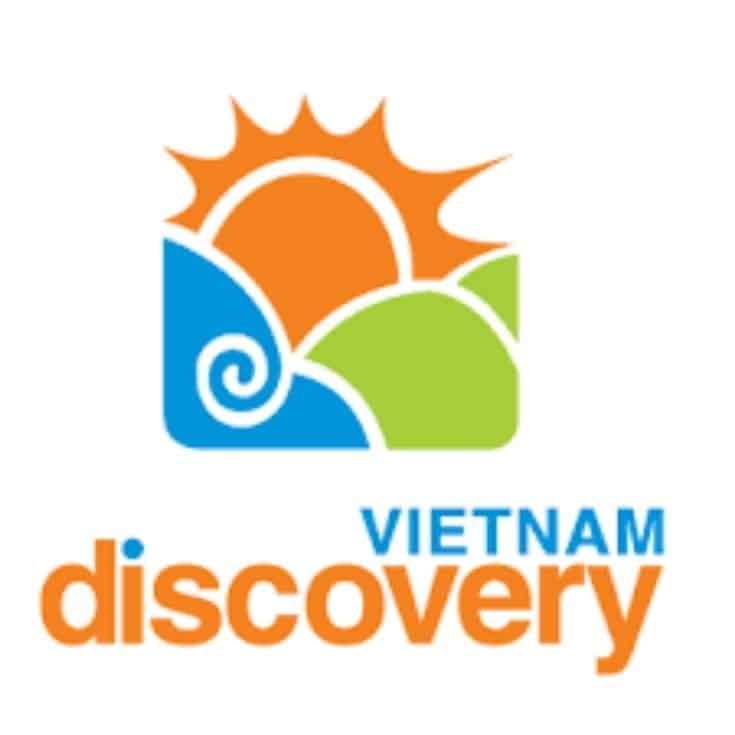 Vietnam Discovery Travel JSC is surely one of the best travel agencies you'll ever find in Hanoi. It specializes in providing Vietnam visas, Vietnam tours as well as airport services. With a solid foundation for hospitality and professionality, Vietnam Discovery Travel ensures you a trip of utmost safety, comfort and pleasure.
The website will offer you useful information about top attractions in Vietnam, what to do, where to eat, go shopping or enjoy the nightlife. The tours of Vietnam Discovery Travel JSC are classified in different criteria, based on the length of the tour, tour style and destinations, which enables you to find the tour you need more easily and conveniently. Whether you're longing for a boutique or luxury trip, their service will definitely satisfy you.
Best selling packages of Vietnam Discovery Travel JSC:
Mekong Delta Vietnam – Authentic Experience by Speedboat
Contact Information
Address: Floor 23rd, Vinaconex 9, Pham Hung Street, Nam Tu Liem District, Hanoi
Website: vietnamdiscovery.com
Email: sales@vietnamdiscovery.com
Hotline: (+84) 989 383 767
5. Rose Travel Agency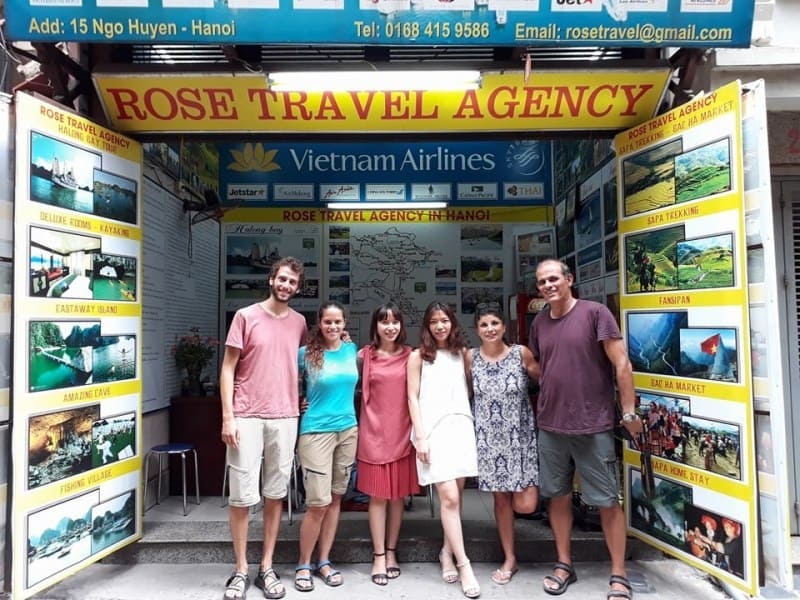 Situated in the heart of Hanoi Old Quarter, Rose Travel Agency is one of the best Hanoi travel agencies that you should take into consideration. Coining the motto "experience with a difference, it offers customers multiple choices of tour length (day tour, 2 days 1 night tour, 3 days 2 nights tour), along with common services like visa on arrival, transportation and laundry.
Its products mainly focus on Northern Vietnam spots, especially Halong Bay and Sapa. With the assistance of a young, supportive staff team, you just need to savor every minute of your trip without worrying much about service quality.
Major products of Rose Travel Agency:
Sapa Trekking Full Day – Special Offer for mountainous expedition
Hoian – Cham Island Full Day Tour for admiring architectural works
Bai Dinh – Trang An Tour for pagoda and cave lovers
Contact Information
Address: 15 Ngo Huyen Street, Hang Trong, Hoan Kiem District, Hanoi
Website: rosetravelagency.com
Email: Hanoi.rosetravelagency@gmail.com
Hotline: +84 384 159 586
6. Vietnam Eco Travel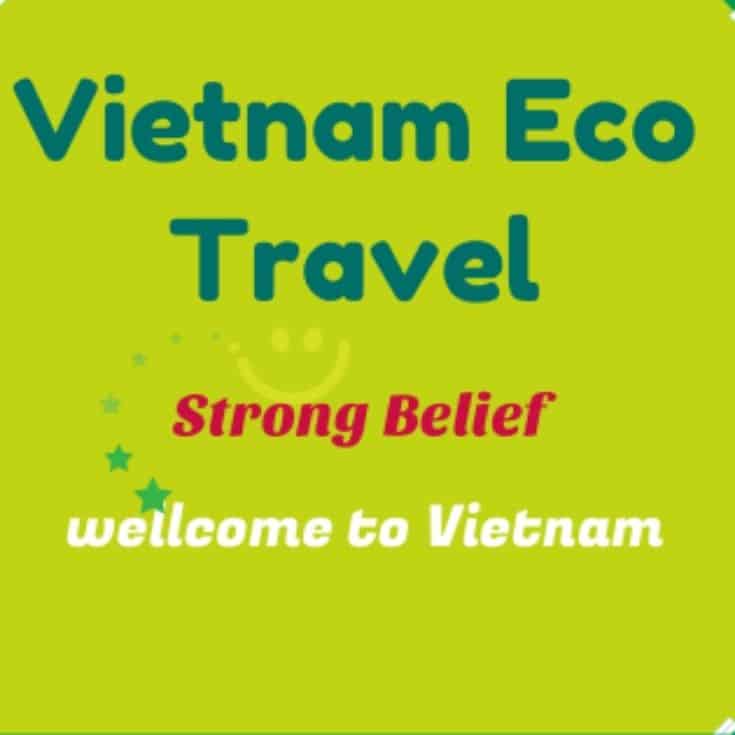 Bearing the slogan "Strong Belief", "Where to Put All the Faith in", Vietnam Eco Travel won't make you disappointed about its travel services. Its first priority is to guarantee the customers' benefits and comfort, so when choosing this travel agent, you will be kept advised carefully until you can make a decision on booking any tour.
Some of its highlight products consist of Halong Bay Cruises (with different levels from standard to luxury), Ninh Binh Tours (with group tours, private tours) and Vietnam Eco Tours. It should be noted down that this travel agent has an enticing incentive program for clients booking more than 2 tours or package tours.
4 reasons to choose Vietnam Eco Travel:
Best price guaranteed
Reliable service – true value
Quality guaranteed
97% 5 Star-rated Reviews
Best selling Vietnam tours of Vietnam Eco Travel:
Hanoi Street Food Tour for satisfying food sampling
Tam Coc Mua Cave Group Tour for hiking and sampan boat sailing
Viet Farm Trip for biking and cooking
Contact Information
Address: Floor 2nd, 31/116 Lane, Ngoc Thuy Street, Long Bien District, Hanoi
Website: vietnamecotravel.com
Email: infor@vietnamecotravel.com
Hotline: + 84 914 815 535
7. Dao's Travel Agency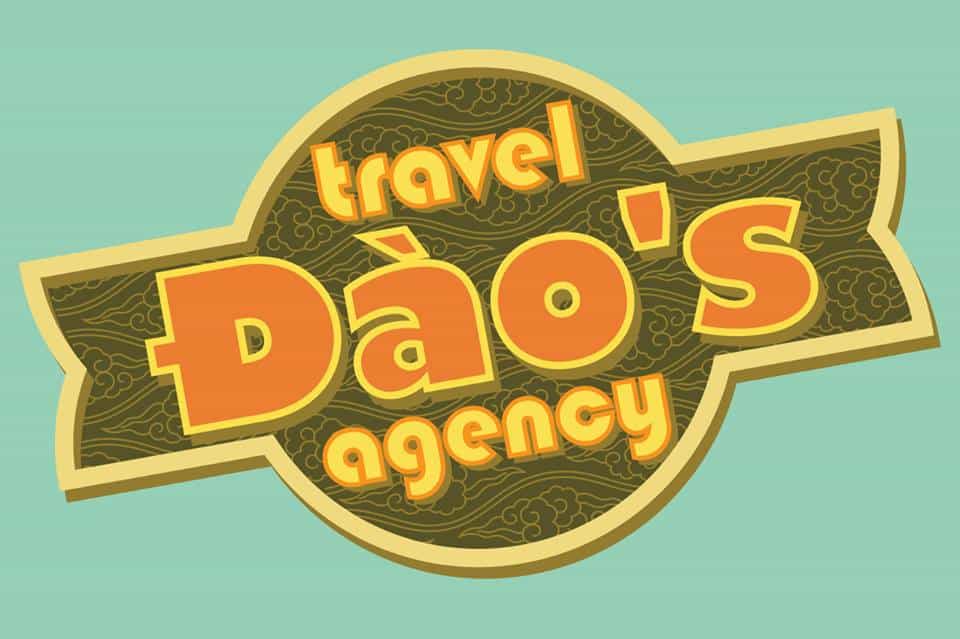 Located in Hanoi Old Quarter, Dao's Travel Agency is known as a full service agency targeted for bringing the most authentic travel experience for travellers. What it offers include visa services, transportation, bespoke touring, group and private tours,…
The supporting team of this agency all possess first-hand experience and heaps of knowledge about Southeast Asia traveling. Therefore, you will definitely have memorable moments while visiting your beloved destinations.
Favorite tours of Dao's Travel Agency:
Discover Vietnam (21 days)
Ba Be Lake to Halong Loop (8 days)
Hanoi to Hoi An Adventure (8 days)
Contact Information
Address: 1A Ma May Street, Hang Buom, Hoan Kiem District, Hanoi
Website: daostravelagency.com
Email: daostravelagency@gmail.com
Hotline: (+84) 1684 800568
8. Mr Linh's Adventures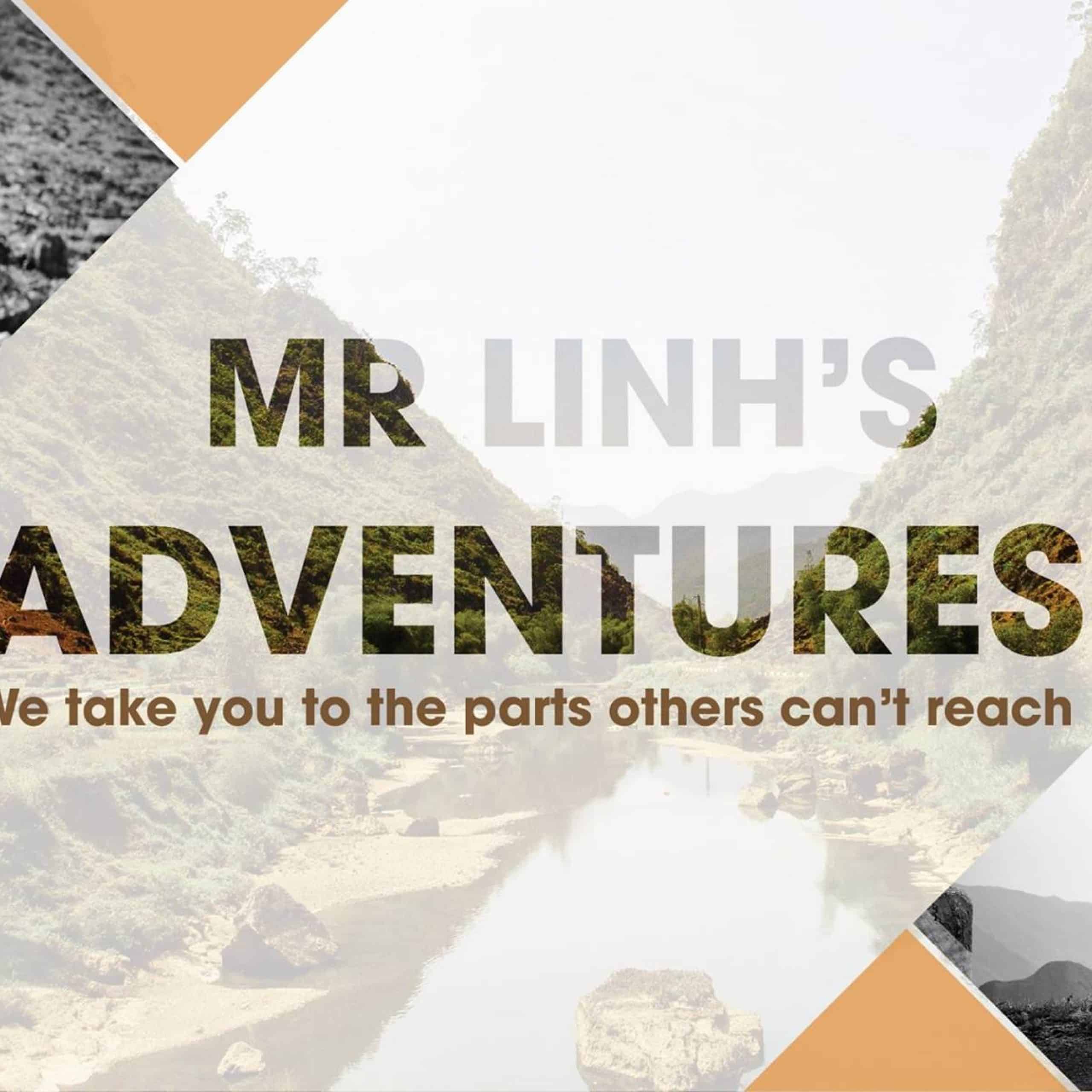 If you are craving for off-the-beaten-track tours, this travel agency will suit you the most. Owning long-serving staff and 10 years' experience, Mr Linh's Adventures takes you to remote destinations in Vietnam for trekking and learning about the lifestyle of ethnic groups. This family company provides you with detailed travel guides as well as tailor-made itineraries to meet your own preferences and desires.
You have a lot of adventure options on your hands: hiking, trekking, motorbiking, cycling, caving and even golfing. Also, efficient services will be served at every stage of your journey. You can firmly believe in the service quality because Mr Linh's Adventures has been given a Certificate of Excellence on Tripadvisor.
Recommended tours of Mr Linh Adventures:
Adventure to Ban Gioc Waterfall – Ba Be Lake 3 days 2 nights
Trekking in Mai Chau – Pu Luong 3 days 2 nights
Adventure to Mu Cang Chai Rice Fields 3 days 2 nights
Contact Information
Address: 83 Ma May Street, Hang Buom, Hoan Kiem District, Hanoi
Website: mrlinhadventure.com
Email: info@mrlinhadventure.com
Hotline: (+84) 243 6425 420
9. Ethnic Travel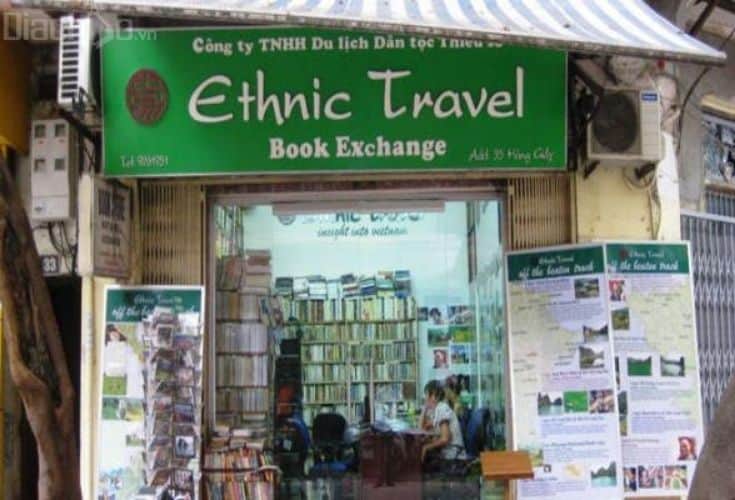 Ethnic Travel focuses on small-group trips with a maximum of 8 – 12 people. Some of them are low-impact excursions using environmentally-friendly transportation and homestays, other tours are activity-based. That also suits the travel style of this company: environmentally, culturally and socially responsible.
When choosing Ethnic Travel, you will have a chance to take exciting trips to Halong Bay / Bai Tu Long Bay or join in multi-day expeditions in Vietnamese Northern loops. After the journey, you will definitely gain unrivalled educational and active experiences.
Recommended tours of Ethnic Travel:
6 Days a Glimpse of Vietnamese Cooking – suitable for cooking lovers
1 Day Van Long and Kenh Ga – suitable for laid-back travellers
4 Nights 3 Days Sapa Explorer in Style – suitable for culture vultures
Contact Information
Address: 35 Hang Giay Street, Hang Ma, Hoan Kiem District, Hanoi
Website: ethnictravel.com.vn
Email: info@ethnictravel.com.vn
Hotline: (+84 24) 3926 1951
10. Handspan Indochina Travel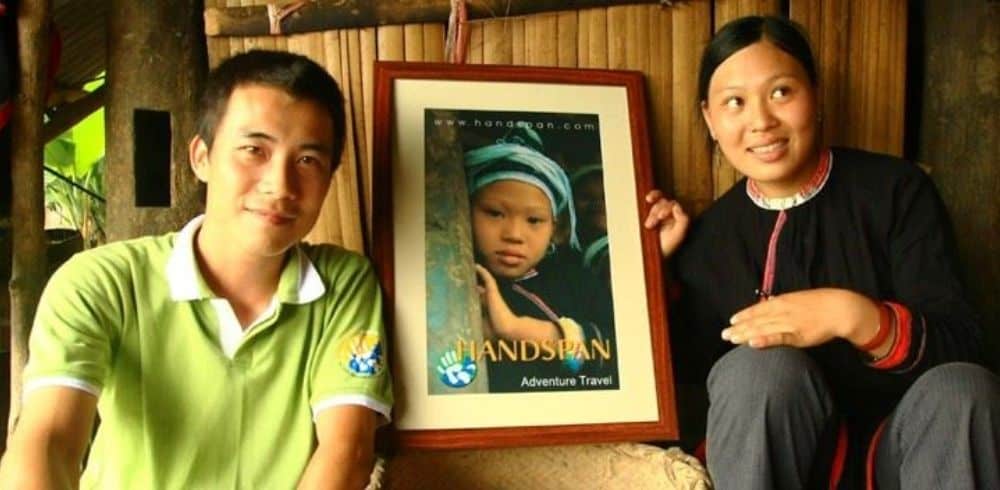 Handspan Indochina Travel is another reliable Hanoi travel agency. It offers a wide range of travel opportunities to 4 countries in Indochina, including Vietnam, Cambodia, Laos and Myanmar. Based on your budget and motivations, you can book tours of any size for your group and family.
Handspan Indochina Travel works closely with local experts, NGOs and always tries to seek a balance between economic profits and ecological preservation. As a result, when discovering new places off the standard tourist path, you will acquire a broad understanding of both their culture and nature.
Handspan Indochina Travel highlights:
Discover Hoang Su Phi and Bac Ha – suitable for adventurous explorers
The Cambodian Coast from Vietnam to Phnom Penh – suitable for seaside lovers
Halong Bay on Treasure Junk & the Ninh Binh Extension – suitable for family getaways
Backroads to Luang Prabang – suitable for urban globe-trotters
Contact Information
Address: 78 Ma May, Hang Buom, Hoan Kiem District, Hanoi
Website: handspan.com
Email: info@handspan.com
Hotline: +84 932 231 489
11. Asia Eyes Travel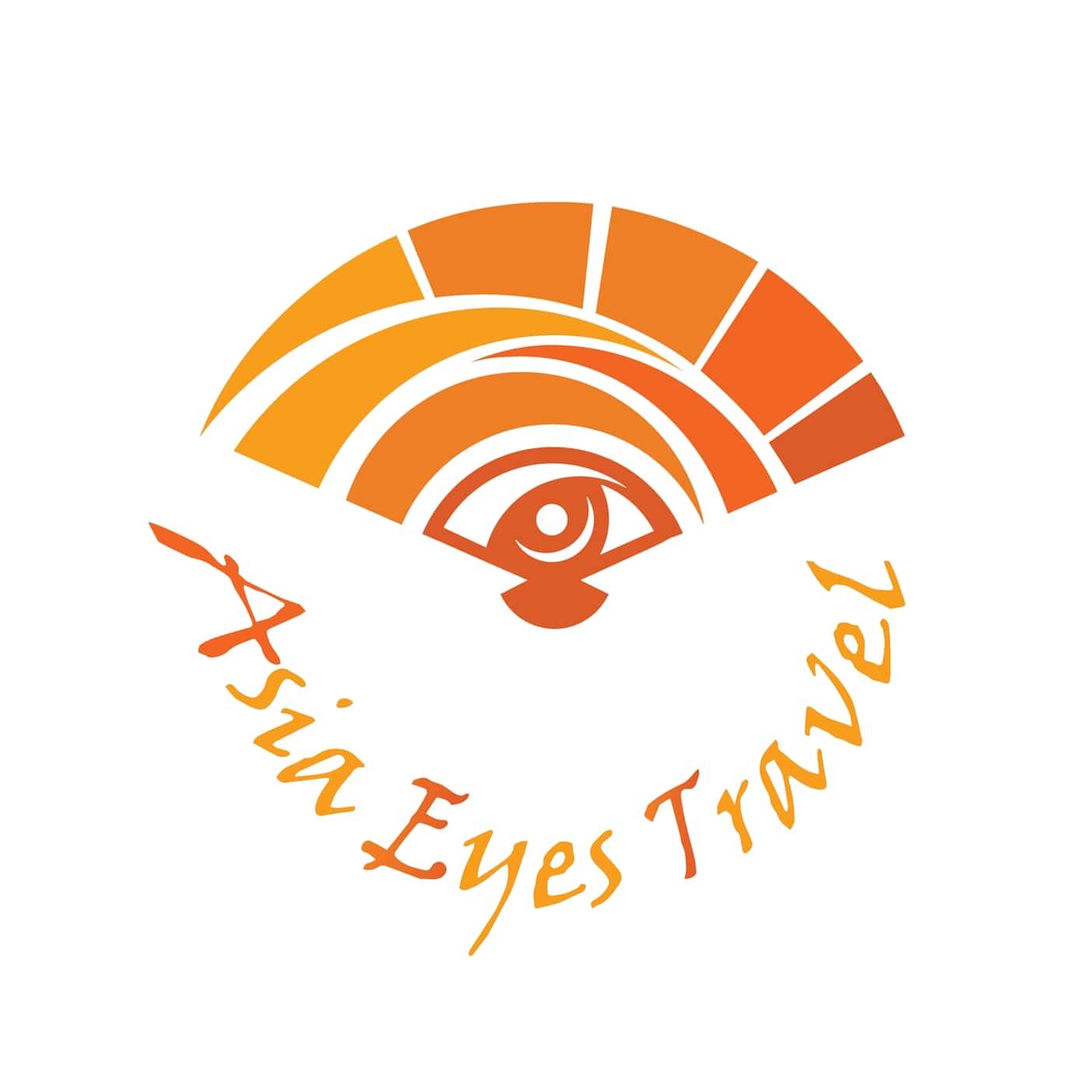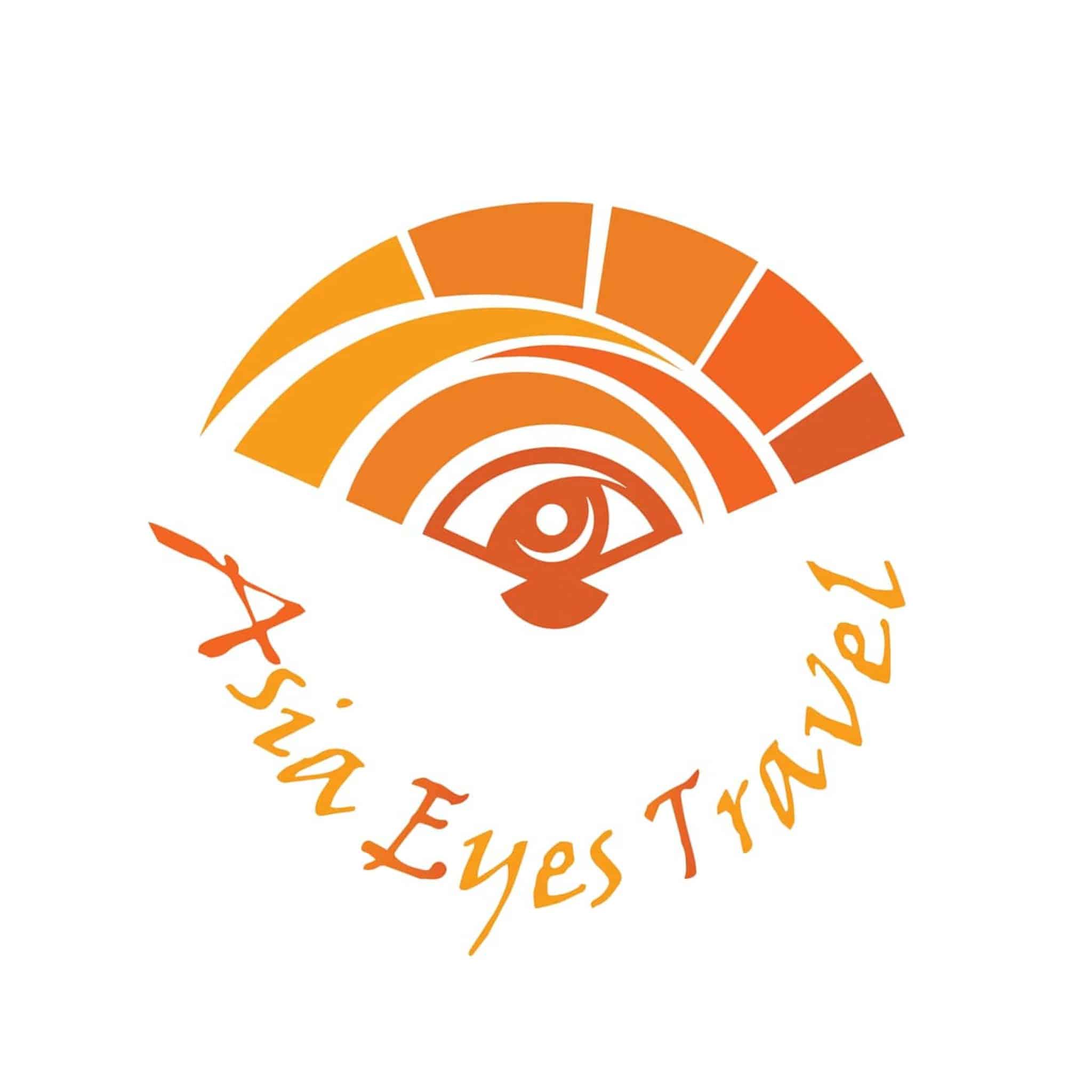 Being a 11-years-experience travel agency, Asia Eyes Travel will allow you to book the best Southeast Asia tours with very competitive prices. You will never be disappointed with its professional team made up of 104 travel specialists and impeccable services.
In the website of Asia Eyes Travel, you can find lots of vacation types, from day tours, luxury tours, budget tours to cultural tours, family tours, honeymoon tours. This travel agent also offers customized vacations so that you can create your own adventure. The booking process is super easy as you can book tours directly on their website.
Best-sellers of Asia Eyes Travel:
Small Group Tours in Vietnam by Train 12 Days
Treasures of Vietnam Tour 14 Days
Paloma Cruise 2 Days 1 Night
Contact Information
Address: 3th Floor, 27 Le Van Huu Street, Hai Ba Trung District, Hanoi
Website: asiaeyestravel.com
Email: info@asiaeyestravel.com
Hotline: +84 935946688
These are the 11 best Hanoi local travel agencies that we would like to introduce to you. We hope that with our suggestions, you can find a reliable booking office to get the best deals.