Vac village (also known as Canh Hoach Village) is situated in Dan Hoa Commune, Thanh Oai District, Hanoi, about 30km far from the centre of Hanoi. Dan Hoa commune is famous for different traditional crafts, namely marble handicraft, wooden statues, paper fans, and particularly bird cages. Canh Hoach village (Vac Village), the home to bird cage making tradition is an ideal destination for bird tenders and visitors. In Vac village, there are more than 100 households involving bird cage making, which has existed for a long time. These products are famous in the whole country and exported to many other countries for its nice decoration and high quality.
Location: Dan Hoa Commune, Thanh Oai District, Hanoi.
I. Highlights of Vac Village: What Vac Villagers Do?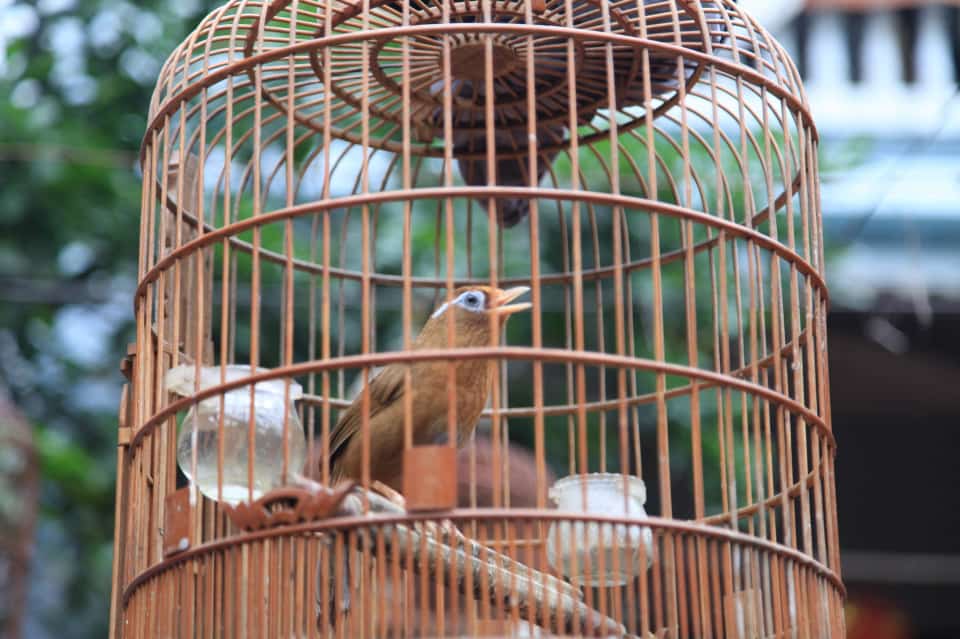 1. Making bird cages
Making bird cages is the source of Vac village's success. First of all, let's find out what makes Vac's bird cages special!
Like other villages in Vietnam, the main occupation of Vac villagers is agricultural work. However, thanks to raising income of 5-10 million VND/ month by handing out bird boxes, people's living standards have been enhanced.
It is a traditional job passed down from generation to generation. Because of many steps and taking much time to learn, the number of households maintaining this traditional job falls dramatically to around 100 households.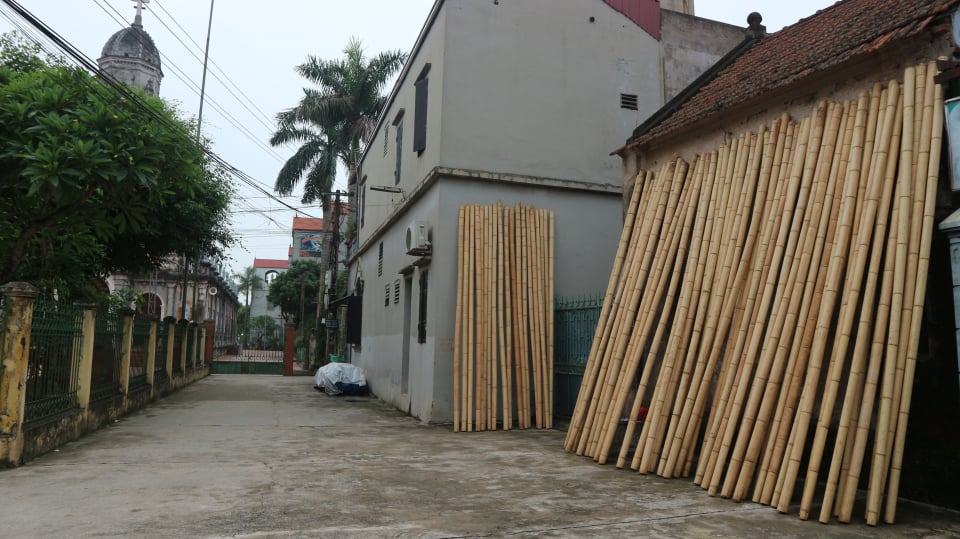 The main material for making bird cages is bamboo which was chosen from the forests in the northern provinces such as Hoa Binh and Cao Bang. After soaking in water, the bamboo was dried to make bamboo splints.
The base is made of jackfruit or fig wood. To complete a bird cage, the Vac craftsmen use a small knife to carve unique decorative patterns as they like or customer's requests.
Each small cage is approximately $20-25 and it costs several hundred dollars for a big cage.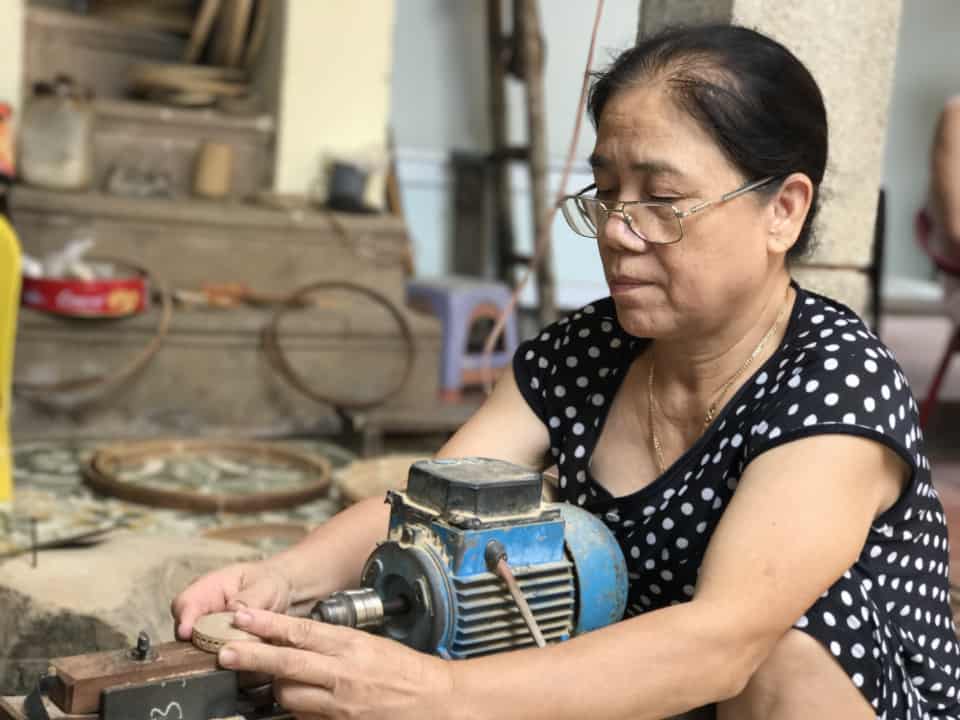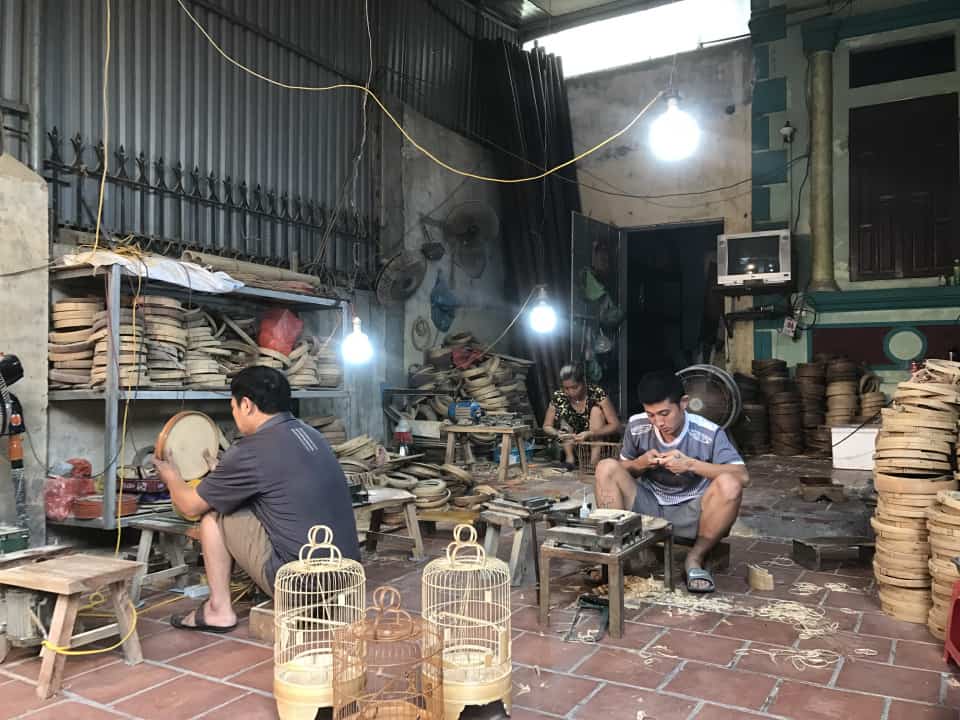 An interesting thing about this traditional craft is that the artisans making bird cages must have great knowledge about the behaviors as well as the shape of different types of birds so as to make suitable types of cage in terms of both shape and size.
The bird cages of Vac village are the pride of Vac villagers and become a widespread cultural essence of the Vietnamese.
2. Making horn fans
When people come to Canh Hoach village, they see not only bird cages but also paper fans. This ancient village used to be famous for its privileged production – horn fans.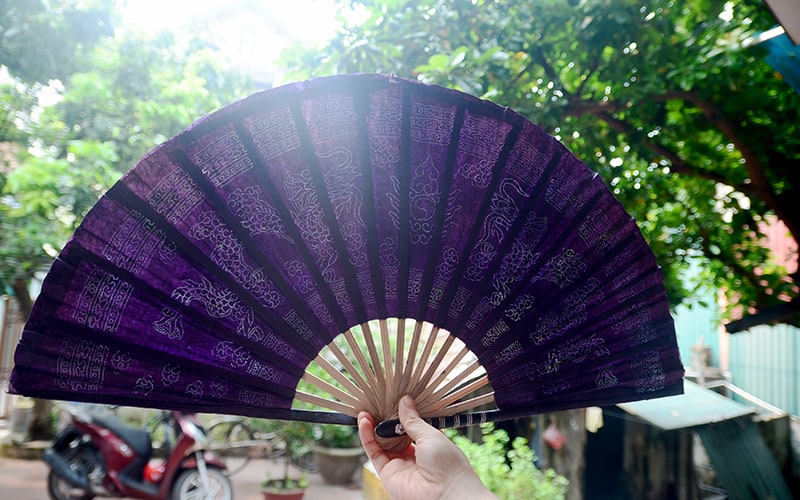 Surprisingly, there remains only one household in Vac village still making horn fans. Though making a completed horn fan requires 16 steps, its price (about $3) is less than the price of a bird cage. This is the reason why Vac villagers changed from making horn fans to making bird cages.
There are 17 blades in a normal horn fan which are produced from bamboo – the same material to bird cage. All of the bamboo blades are collocated together and then fixed by using a small steel. Next, the maker arranged fan's blades to create an equal distance between them.
It's interesting that the maker uses a special kind of paper to stick on blades, named Do paper, which is the same paper of Dong Ho painting. The jointing adhesive between paper and blades was made from 'cay' trees in Ninh Binh province. After dying and frying in the sunlight, horn fans are covered in resin to lose their colours.
Because of the appearance of the air-conditioning, the demand for using horn fans has steadily decreased. Hopefully, making horn fans in Vac village will be exciting in the future.
3. 'Trang Nguyen' village
If tourists want to know more about the history of a typical Vietnamese village, they should visit Vac village which is home to two 'Trang Nguyen' – 1st doctoral candidate of the old education system in Vietnam.
During the feudal time, Vietnam government had chosen their officials by the Imperial examination and the person who achieved the highest score would be 'Trang Nguyen'. The total number of top doctorate winners were 55 people and two of them came from Canh Hoach village.
Vac villagers said that it's an honor thanks to having two top doctors and they also hope that each family can encourage their education's culture and follow two transcendental ancestors to improve their homeland wealthier and happier.
II. What to See and Do at Vac Village?
It takes about 30km from Hanoi city center to Canh Hoach village. when getting to this traditional village, you can visit, which are: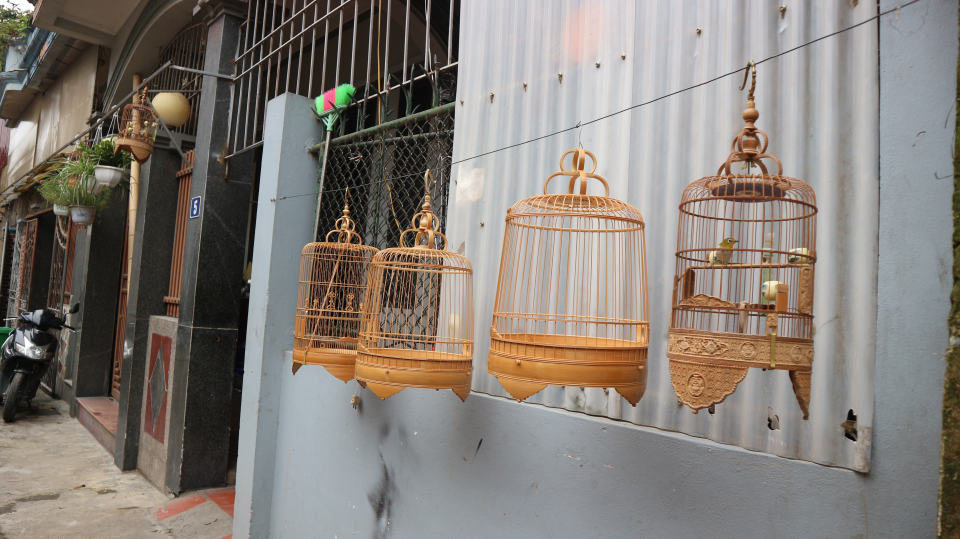 1. Vac bird cage store
Location: 21B Road, Dan Hoa Commune, Thanh Oai District, Hanoi.
If tourists visit Vac village from July to May, they can see rice fields in yellow and green because it is the harvest season. Not similar to the centre of Hanoi, tourists can see the peacefulness of Vietnam's countryside and surrounding landscape.
In addition, travellers can take a stroll around the village, interact with the friendly local people and get to know more about making bird cages. If luckily, they can see some detailed steps in the process of making bird cages. After that, tourists can buy some souvenirs in the Vac bird cage store.
2. Canh Hoach communal house
Location: 21B Road, Dan Hoa Commune, Thanh Oai District, Hanoi.
Canh Hoach communal house was built in 1956 and noted as a State-level cultural historical relic site. It witnessed a lot of dramatic changes of the village. The leader of Vac village usually comes here as their clan's worshiping house to memorize their two doctorate winners. Coming here, travellers will have a chance to see the ancestor worshipping celebration of tropical Vietnam .
It's interesting that from 11th to the 13th day of the third lunar month every year, this village will establish a festival to honor their two doctors by a procession of palanquins.
3. Dien Phuc pagoda
Location: Dan Hoa Commune, Thanh Oai District, Hanoi.
Dien Phuc pagoda is an interesting sanctuary attraction in Vac bird cage making village for many Buddhist anchorites. On special lunar occasions, Vietnamese people usually bring offerings to pray for health, wealth and happiness.
III. How to Get to Vac Village?
Located about 30km away from Hanoi center, travellers can easily get to Vac bird cage making village by using different means of transportation.
► By private vehicle: Using a private vehicle is the easiest way to get to Vac village. You just need to follow Google map directions to go to the village.
Motorbike hire fee: 100.000 – 150.000 VND/ day
Taxi: >500. 000 VND/ turn
► By bus: Go to the nearest bus station and take bus number 02 (Bac Co – Yen Nghia). After arriving at the last bus stop, change to bus number 78 (My Dinh – Te Tieu) and arrive at bus stop '47 Pho Vac'. Here is your destination!
IV. What to Eat in Vac Village?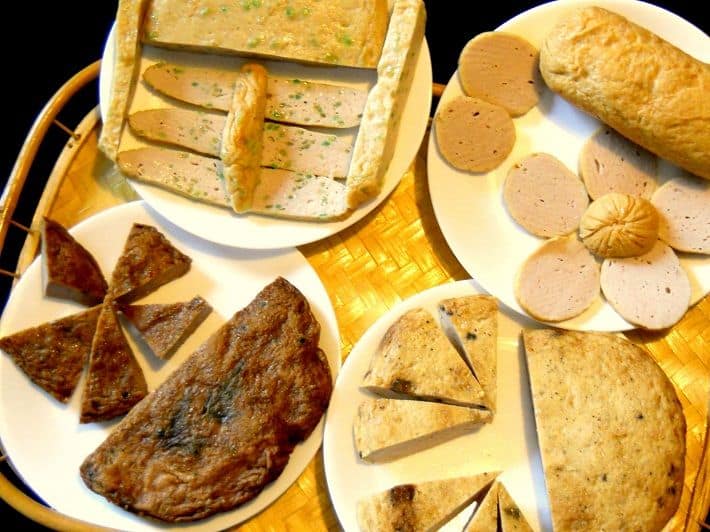 Next to the Vac bird cage making village is one of famous villages for Vietnamese 'gio cha' called Uoc Le village. Foreigners usually see 'gio cha' in banh my – one of Vietnamese's signature street food.
Uoc Le village was known as the home to 'gio cha' (lean pork pie or Vietnamese sausage), so tourists can go to this village to savor this food and buy it as a special gift for friends and families.
V. Extra Tips
Because of hot weather in Vietnam, tourists should wear comfortable clothes. If travellers want to visit pagoda, they shouldn't wear too short clothes.
Although being famous for making bird cages, Vac village also has many sites such as making horn fans or Canh Hoach communal house to discover. It's an ideal attraction for not only solo travellers but also families who want to find a peaceful place to relax and get to know more about Vietnam's tradition.