When mentioning to Vietnamese girls, international visitors usually remind the image of the girls who wear 'Ao Dai' and bring 'Non La' (also called conical hat in English) and walk in the street. The conical hat was known as an icon of Vietnamese women's beauty and their culture. The most famous place for conical hat making in northern Vietnam is Chuong village.
Location: Phuong Trung Commune, Thanh Oai District, Hanoi
I. History of Chuong village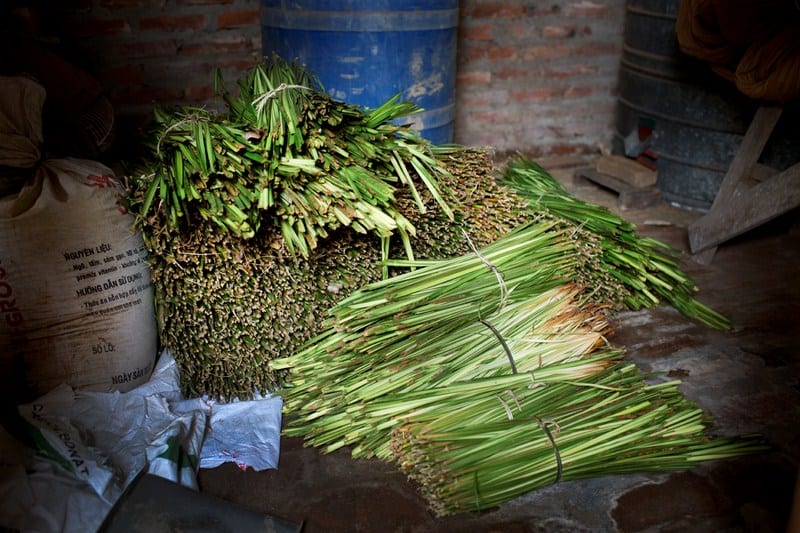 Following the village's history, in the feudal times, the conical hat is used for royal queens and princesses. The artisan Hai Cat learned how to make this hat and made this product a traditional handicraft work of Chuong village, which was passed down from generation to generation.
Making conical hats is not the main occupation of villagers; however, because the income from agricultural works is not enough for their life, they make conical hats as an extra job. This job not only helps them increase income, improve living standards, but also makes the village famous for the traditional craft conical hat.
The fact is that it's easy to buy a 'non la' in any place but only conical hats from Chuong village are the best thanks to its high quality and the skill of the craftmen. While in the past, people used conical hats as an original characteristic of headwear to protect them from sunlight and rain; nowadays, it has become a fashionable accessory of Vietnamese women.
II. How to Make a Conical Hat?
Owing to the process of making conical hats is not too complicated, both the elder and the younger of Chuong villagers can make a simple conical hat. Let's find out the way of making 'non la'!
First of all, bamboo which was bought from Hoa Binh and Thanh Hoa province was split into long and skinny parts. After soaking in water to defend the breaking of the hat, bamboo splits were dried in the sun. There are 15 rounds of weaving which must be smooth and shiny to shape the hat.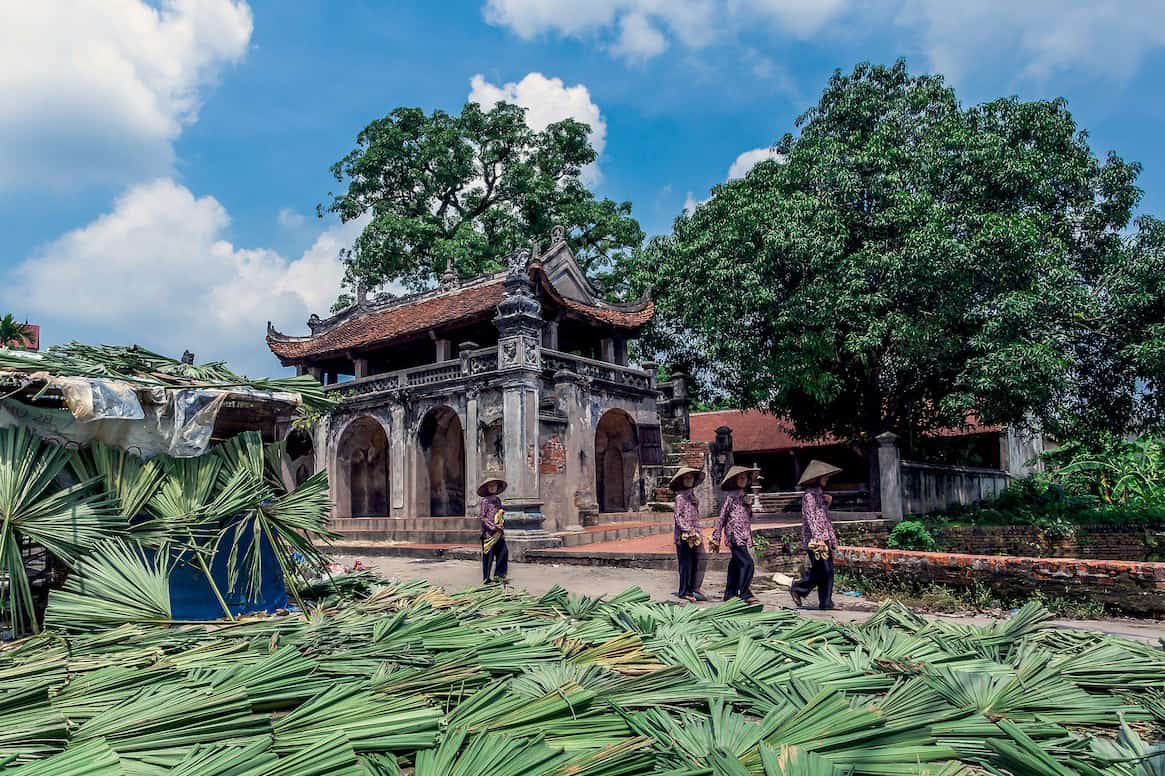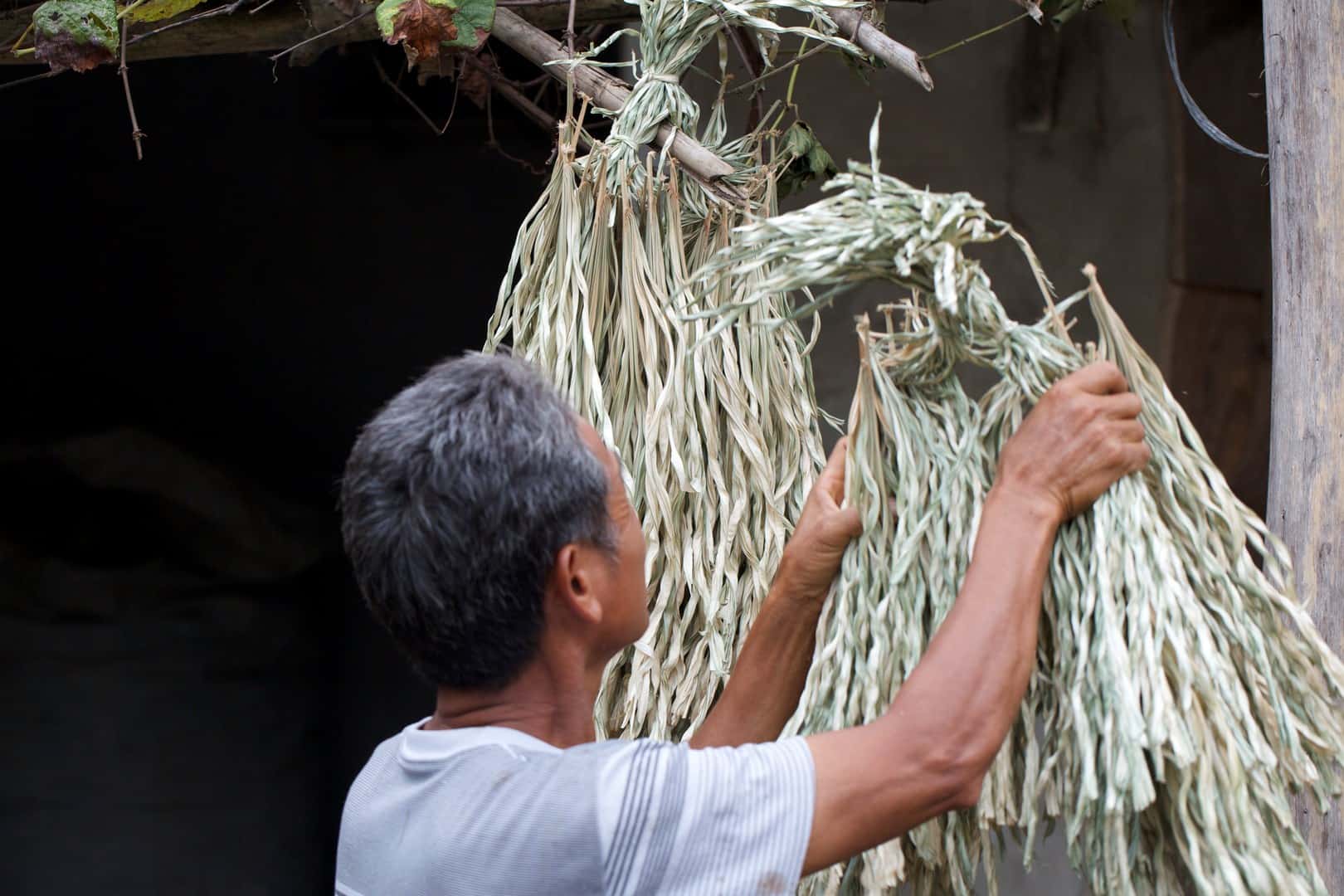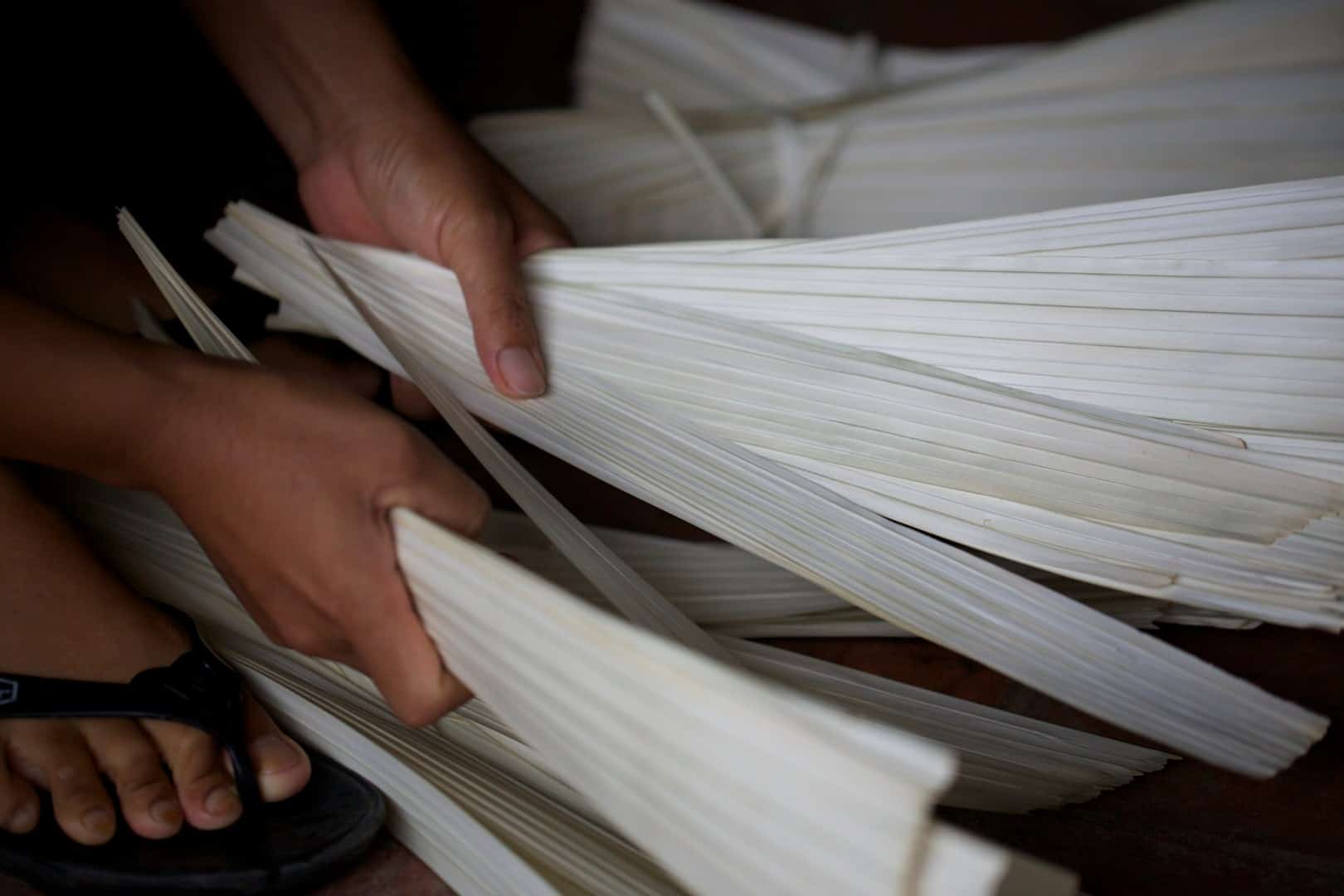 The main material of making conical hats is green palm leaves and they were taken from central provinces such as Quang Binh provinces. The leaves need to be processed and then dried throughout the dry season.
Finally, to complete a nice hat, the handicraft men added red or pink silks into the hat and sometimes, they decorate them by embroidering flowers, birds or others. The elders need a day to sew a hat, while the younger ones just take 3 hours.
Nowadays, people go to Chuong village to not only buy the signature conical hats but also discover how the hats are made.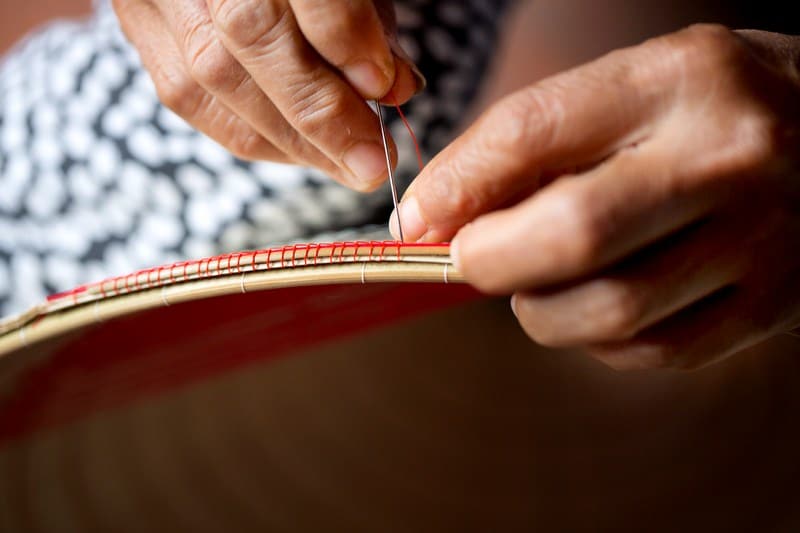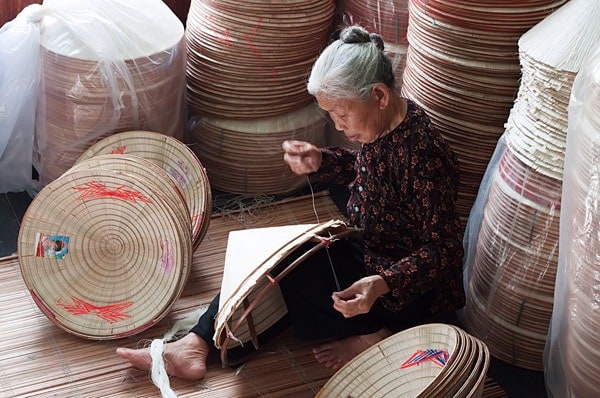 III. What to See & Do at Chuong Village?
1. The market of Chuong village
Location: Phuong Trung Commune (Chuong commune), Thanh Oai District, Hanoi.
The market of Chuong village will be held on the 4th, 10th, 14th, 20th, 24th and 30th of every lunar month in the garden of Chuong pagoda. It surprisingly takes place within only 2 hour. From early morning on the market day, white conical hats appear everywhere in the market.
It's interesting that when the sun has not risen up yet, the seller will bring around 10-20 pieces of their productions and walk around to seek customers. Therefore, if people want to buy conical hats in this market, they should find a comfortable place to sit and wait for the seller.
The average price of a conical hat is approximately 30,000 – 70,000 VND while the most expensive one is 150,000 VND with many complicated decorations.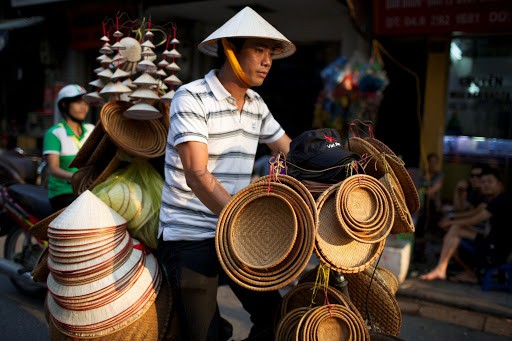 2. Chuong village festival
Location: Phuong Trung Commune (Chuong commune), Thanh Oai District, Hanoi.
On the 10th of the third lunar month every year, there is a special festival of Chuong conical hat making village. Taking place before the festival, Chuong village's market is the most crowded on this day. After visiting the market, travellers usually have breakfast and take a rest until the festival starts.
Like other traditional villages in northern Vietnam, Chuong village festival has many classical games such as wrestling, Mandarin square capturing and dragon snake, etc. Human chess and rice cooking competition are the most favourite games of this festival. Many people, including Vietnamese from all walks of life and foreigners, come to Chuong village to watch and play these two games.
In the rice cooking competition, there are 8 teams with 3 members in each team including young and old women. All of them wear a kind of traditional northern Vietnam's costumes called 'ao tu than' – a combination of 4 pieces and 'non quai thao' – a hat used in festivals. Two members of a team will carry the pot and the other will cook rice while they are trying to keep fire stable to make the most delicious meal.
After 30 minutes, their results will be estimated following features such as the quality of rice, formal clothes and good behaviour. This competition is an honour of the skillful Vietnamese women.
When tourists take part in this festival, they can enjoy the typical background of Vietnam's countryside and attend a traditional market. For people who follow the Buddhist, they also go to pagoda, give offerings and pray for their wealth, health and happiness.
IV. How to Get to Chuong Village?
Located far from Hanoi's centre about 30km, there are many ways to access Chuong conical hat making village, such as by bus and private vehicles.
► By private vehicles: From the centre of Hanoi, just following the direction of google map. Visitors should hire private vehicles to be more active with their plans.
• Motorbike hire fee: 100.000 – 150.000 VND/ day
• Taxi: >500. 000 VND/ turn
V. Extra Tips
Get early if tourists want to experience a typical market of Chuong conical hat making village because it starts very early.
To have the best memorable time, visitors should plan to visit Chuong village on the day of the market.
Most villagers cannot use English, so booking a tour is the easiest way.
Situated next to Day river, Chuong Village is nearby other destinations, so tourists can combine visiting the village with other activities such as climbing Tram mountain, going picnicking and visiting Huong pagoda.
The countryside life with traditional handicrafts work in Chuong conical hat making village is an ideal experience for both international and domestic travellers who want to find a peaceful place.