Mentioning Vietnam's culture, in general, and Hanoi's, in particular, we shouldn't miss traditional and long-running markets which have witnessed the transformation of the city over historical periods. Cho Hom Market, among the most famous markets in Hanoi, is not only an attractive shopping spot but also a place maintaining essential cultural features of ancient Vietnam.
Regarded as a paradise of clothes, fabric, food, etc. Cho Hom Market is very popular with housewives, students,… when providing various kinds of goods at different prices.
Location: 79 Hue Street, Hai Ba Trung, Ha Noi
Opening hours: (Daily) 8:00 – 18:00
Map to the Cho Hom market:
History of Cho Hom Market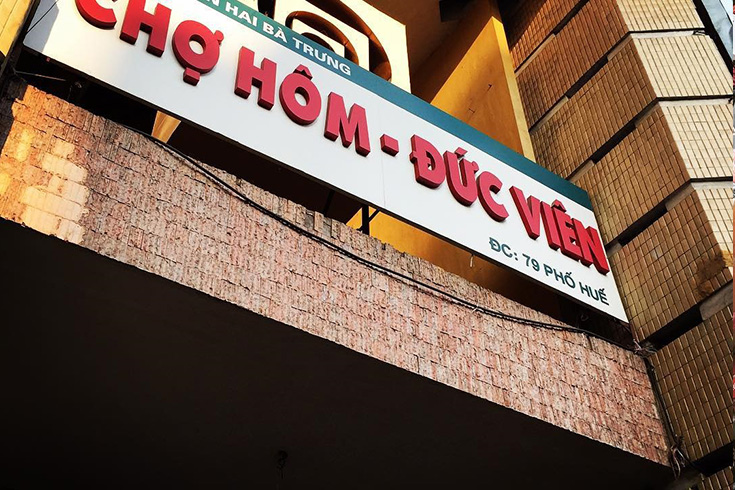 Located in the heart of Hue Street, Cho Hom Market is the second largest market in Hanoi, just after Dong Xuan market. In the early 19th century, it mainly sold poultry at Hang Bai Street. Then, it's knocked down to make way for Duc Vien Pagoda.
In 1921, the market was built again on Hue Street and daily open to customers only in the afternoon, concentrating on poultry, vegetables, fish, meat,… But currently, people can find all the items they want, be overwhelmed with the scale and the number of buyers coming here.
Structure of Cho Hom Market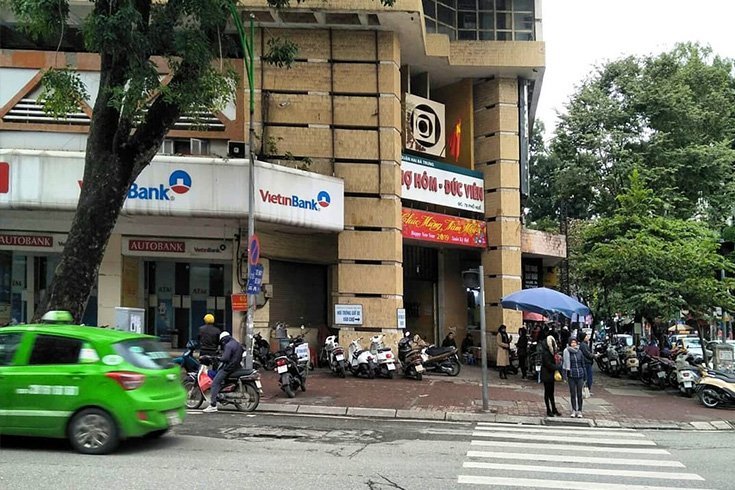 There are totally 5 gates around the market, which are full of yummy snacks and fruits. Visiting Cho Hom market, you can easily get to the stalls you want because they're arranged quite clearly and reasonably. There are two main floors with the first one selling fabric, clothes and diverse kinds of accessories while the other one serves vegetables, fruit, snacks, and many Vietnamese specialties such as Bun, Pho, Che,…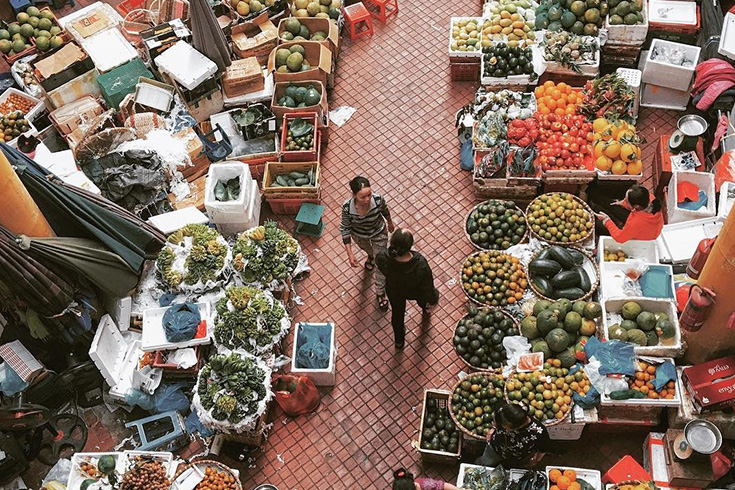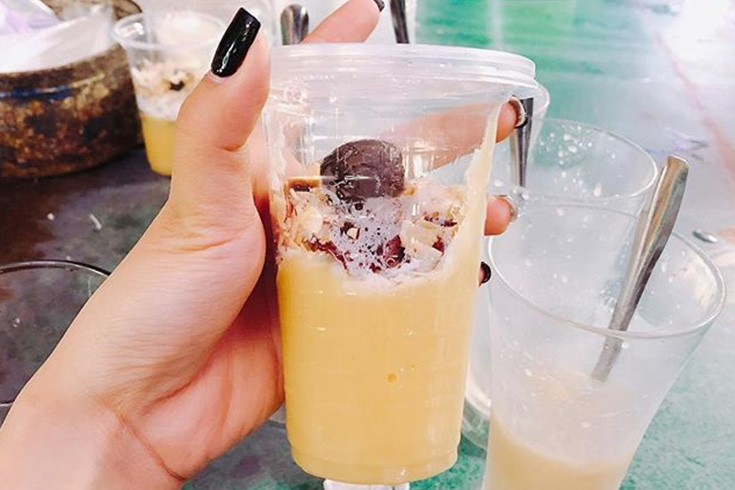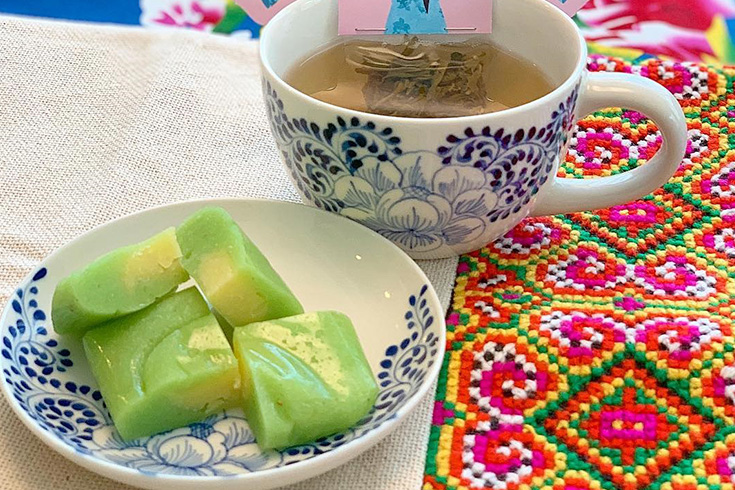 Cho Hom Fabric Market
Known as one of the largest fabric distributing places, Cho Hom market is really a cool spot for customers to seek their suitable kinds of fabric for clothes or beddings which are varied in design, colors, materials, and quality. Apart from fabric, buyers can also choose ready-made products like clothes, bags or shoes at different prices.
All the goods at Cho Hom market is from China and you should be ready to bargain because the price given by the sellers here is second or third higher than the real one. As a result, when first visiting the Hom market, you should invite some friends who are acquainted with the market or have came here several times before.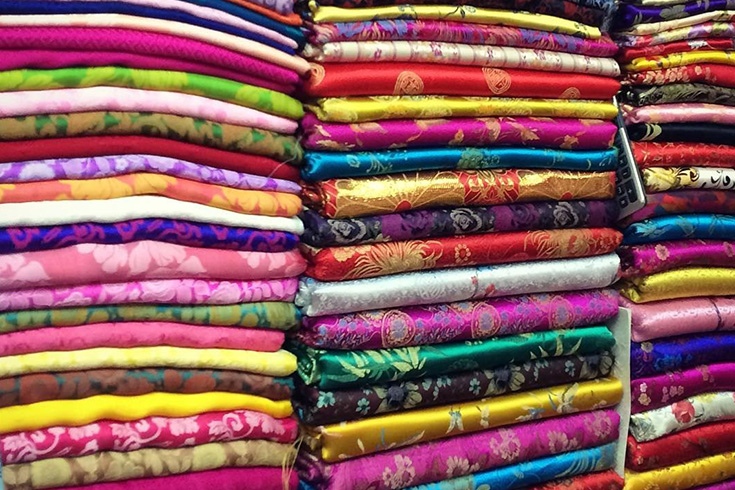 You can refer some prices from page thenewhanoian.com:
Suit material: (cashmere wool / virgin wool / 100% cotton)
1 meter = 90.000 – 100.000 VND
Shirt material: (100% cotton)
1 meter = 50.000 – 70.000 VND
1 meter = 40.000 – 60.000 VND
Reviews on Tripadvisor:
After visiting Cho Hom market, some customers and travelers said that you might get weird looks for the first time coming here because you may be so confused and be lost in such a spacious place. Remember not to say "maybe" with some items that you still hesitate about the quality or the price. It's advised that a "maybe" is more frustrating than "no". Sometimes you can be followed by sellers or other native visitors but don't worry because they just want to take some photos or maybe get a chance of communicating with foreigners.
Other experienced buyers suggested you bring along water, a calculator and very alert spirit in order not to be overwhelmed with the deafening vibe here. Also, you should bring cash because the credit card is not popular and valid at Cho Hom Market.
How to Get to Cho Hom Market
There are numerous ways to approach Cho Hom market, you can choose some kinds of transportation below:
Walking: When your accommodation is not far from the market, you can freely go shopping on foot without considering crazy traffic at rush hour.
Bike or motorbike: There is a parking lot inside the market but you had better think about the very high price: 5.000 VND for bike and 10.000 VND for motorbike
Taxi: It's a nice choice if you prioritize promptitude and convenience.
Bus: You can catch some buses such as 30,31,29.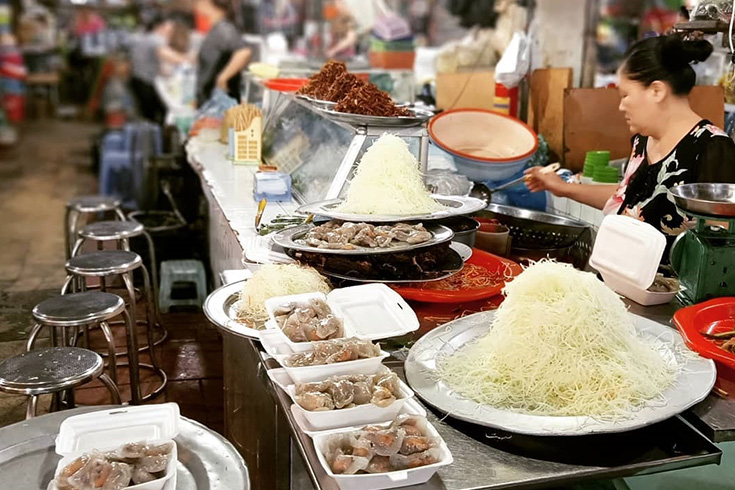 Tips on Shopping at Cho Hom Market:
Almost sellers often overcharge to make a profit so it's wiser to visit Hom market at noon or afternoon. This will help you evade the hassle of haggling because sellers believe that bargain can bring about misfortune.
To get the items with a real price, it's recommended to bargain at least 2 or 3 times less than the given price. You should also check some products you aim to buy on the prestigious page or consult knowledgeable housewives.
Because the market is always crowded with buyers, try to keep an eye on your own belongings and carefully move without hitting other people.
Regarded as a paradise of clothes, fabric, food,… Cho Hom Market is very popular with housewives, students,… when providing various kinds of goods at different prices. No matter who you are, locals or expats, you should visit Hom market at least one time to get some specific images of daily life in Hanoi, locals' shopping style and explore one of the most outstanding cultural features of Vietnamese people. Just bring along some money and freely go shopping, you'll find something interesting!