Vietnam is one of the most beautiful countries in Asia. The country attracts a lot of tourists from all over the world by bustling cities, beautiful golden sand beaches, and lush mountains. However, this leads to crowdedness in popular attractions and some places don't retain their pristine beauty. That's why many people are looking for Vietnam off-the-beaten-track destinations. So, this article is for you, with all of the most beautiful hidden gems from all the regions of Vietnam.
I. 4 Off-the-beaten-path Destinations in Northern Vietnam
Northern Vietnam, where Hanoi – its capital is located in, boasts for the majestic mountain ranges, centuries-old rice terraces, and interesting ethnic groups with unique cultures. You may have seen the most iconic natural wonders like Halong bay or the craggy mountains in many postcards. But, the real treasures can also be found in the below off-the-beaten-track destinations in Northern Vietnam.
1. Nho Que River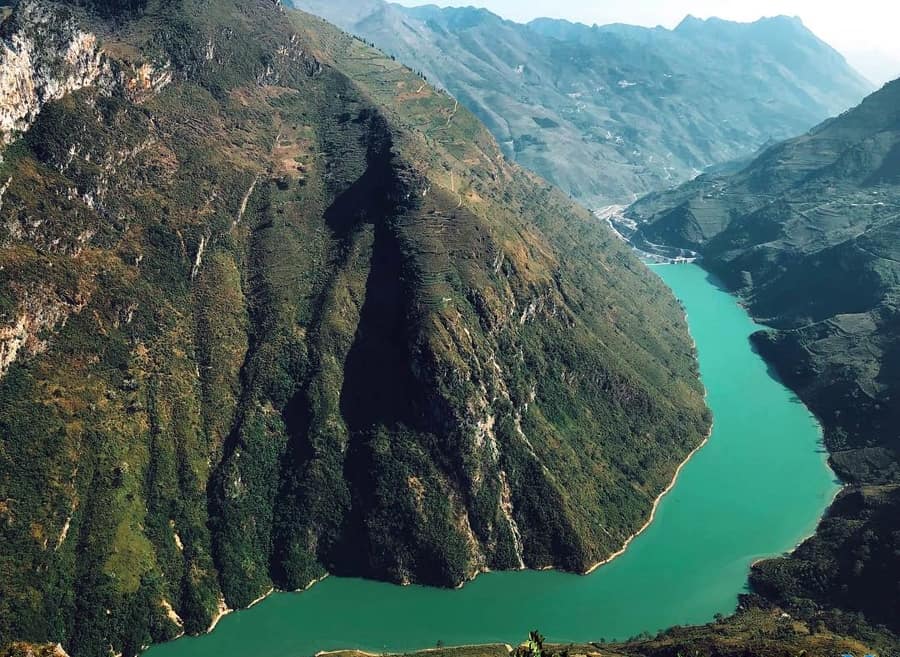 A trip to Ha Giang province would be incomplete without visiting Nho Que River – a beautiful landscape. It is truly a worth seeing off-the-tourist-trail destination for those who want to admire the beauty of Vietnamese mountainous areas but don't want to visit the touristy Sapa town. The river is 192 km long, taking water from China. Describing this river, there are only fine adjectives including: wild, picturesque, and majestic.
From the peak of the mountains around, you will be able to see the beautiful river like a jade fanciful thread flowing through the 2 lush mountain ranges. The charm of the river still remains as it has just recently been invested in exploiting tourism. Previously, it was used for fishing and hydropower. It will truly be one of the most attractive journeys for you to explore the river's beauty by a boat.
2. Moc Chau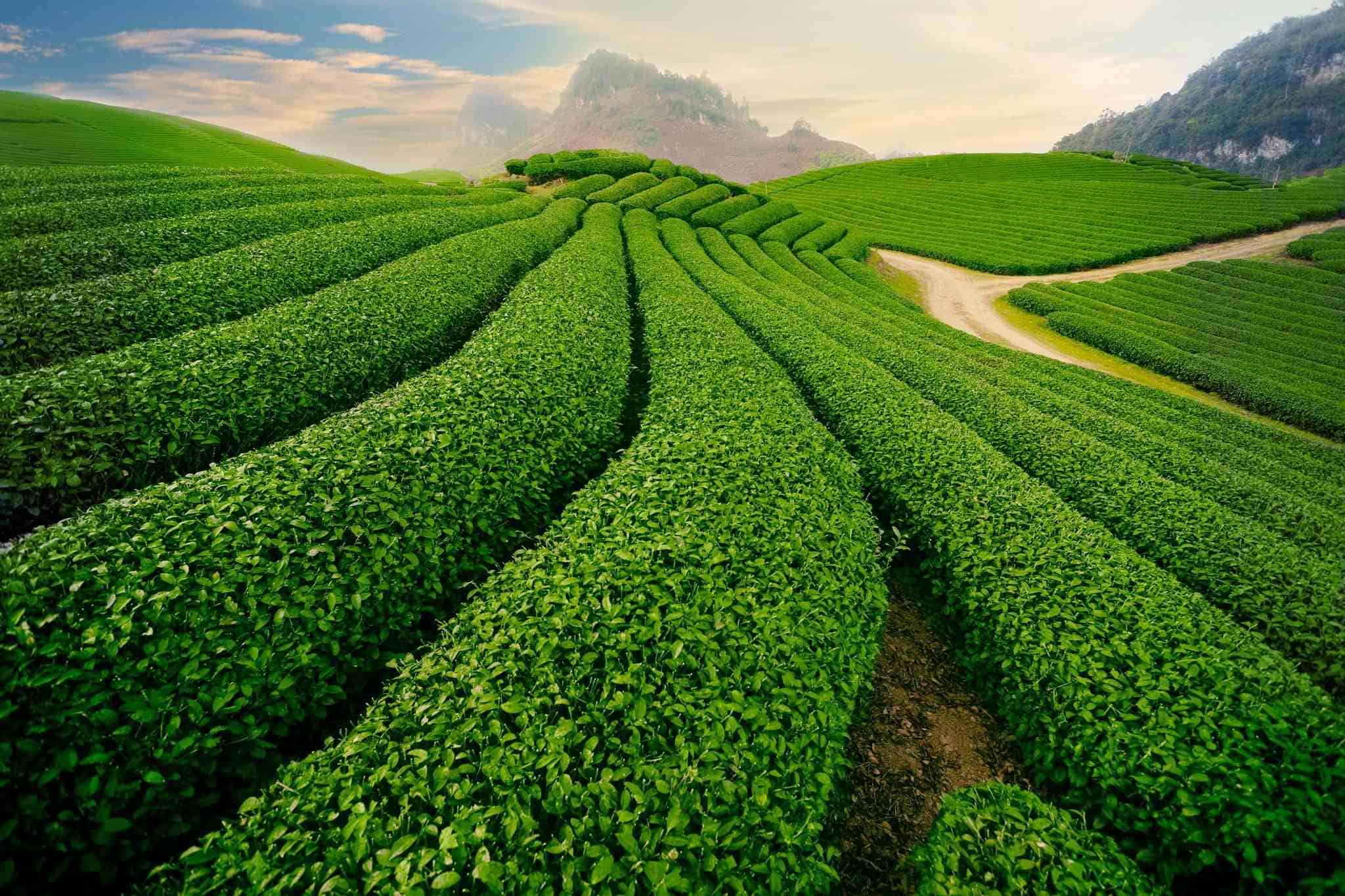 Moc Chau Plateau is a great destination for those who are looking for peaceful landscapes and a relaxing experience. Cool temperatures, tea hills, and ethnic villages, you can find all these in this dreamy plateau which is 200 km from Hanoi. Visiting tea hills is one of the most popular activities in this land of nearly 3000 hectares of green and black tea gardens. The immense vivid hills under the morning sunlight are always a wonderful inspiration for many photographers.
Besides, you can visit nearby Hua Tat village with authentic local culture and breathtaking scenery or admire the romantic beauty of Dai Yem waterfall. If you are lucky enough, you can visit the cauliflower village called Ba Phach in Lunar New Year. During this time, you can get lost in spectacular sights of plump and peach flowers blooming and enjoy the richness of H'Mong and Thai people's customs and traditions in celebrating the new year. If you like something more adventurous, don't forget to try trekking Pha Luong mountain with a moderate level of difficulty and wild nature beauty.
3. Pu Luong Nature Reserve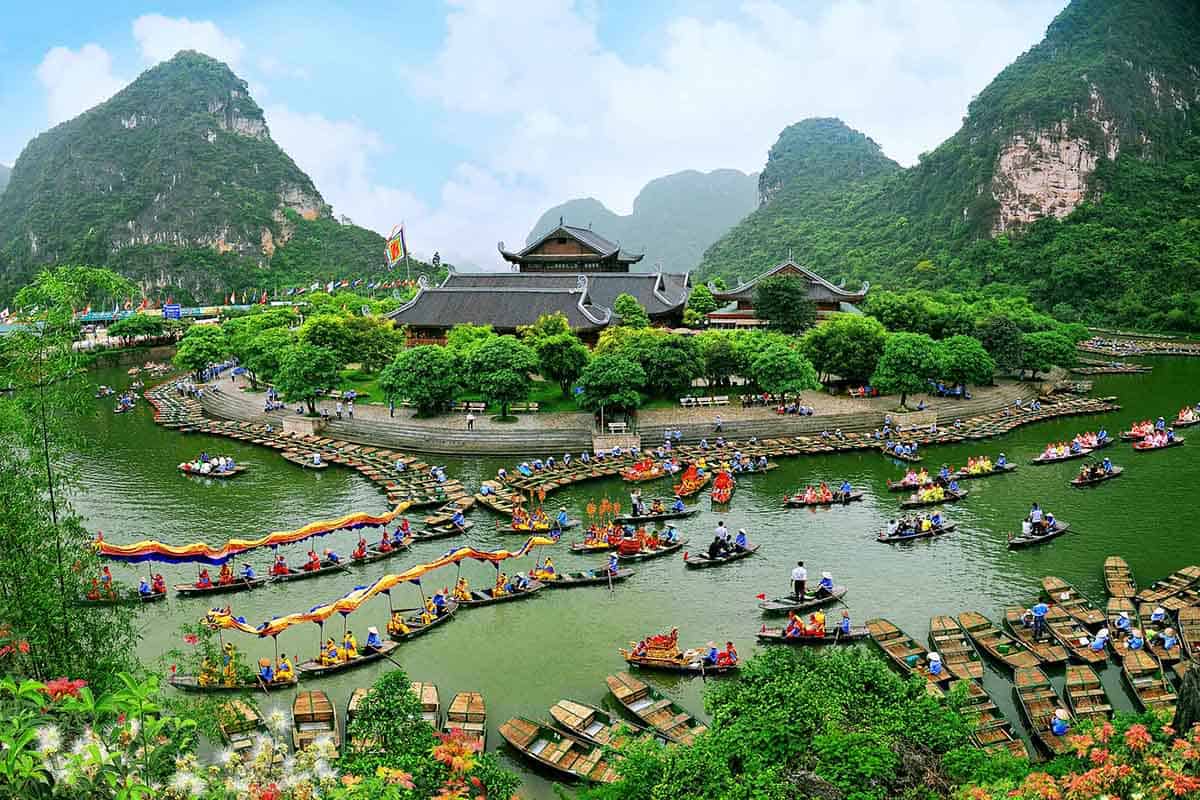 Pu Luong Nature Reserve is one of the less-known eco-friendly trekking spots in Northern Vietnam. Remote, rustic, and supremely beautiful, this is an ideal off-the-beaten-track place where you can feel truly refreshing. In some villages of this nature reserve, you even cannot get 4G connection. It means you really immerse yourself in nature.
About 160 km from southwest of Hanoi, Pu Luong is a wonderful spot for weekend getaways for not only local people but also international visitors. It is well known for the beautiful scenery of 2 mountain ranges on both sides, creating a lush green valley in the middle and dotted with traditional ethnic villages. Coming here, you will get some unforgettable experiences with friendly locals like being invited for a cup of tea or joining a dance after dinner.
4. Ba Vi National Park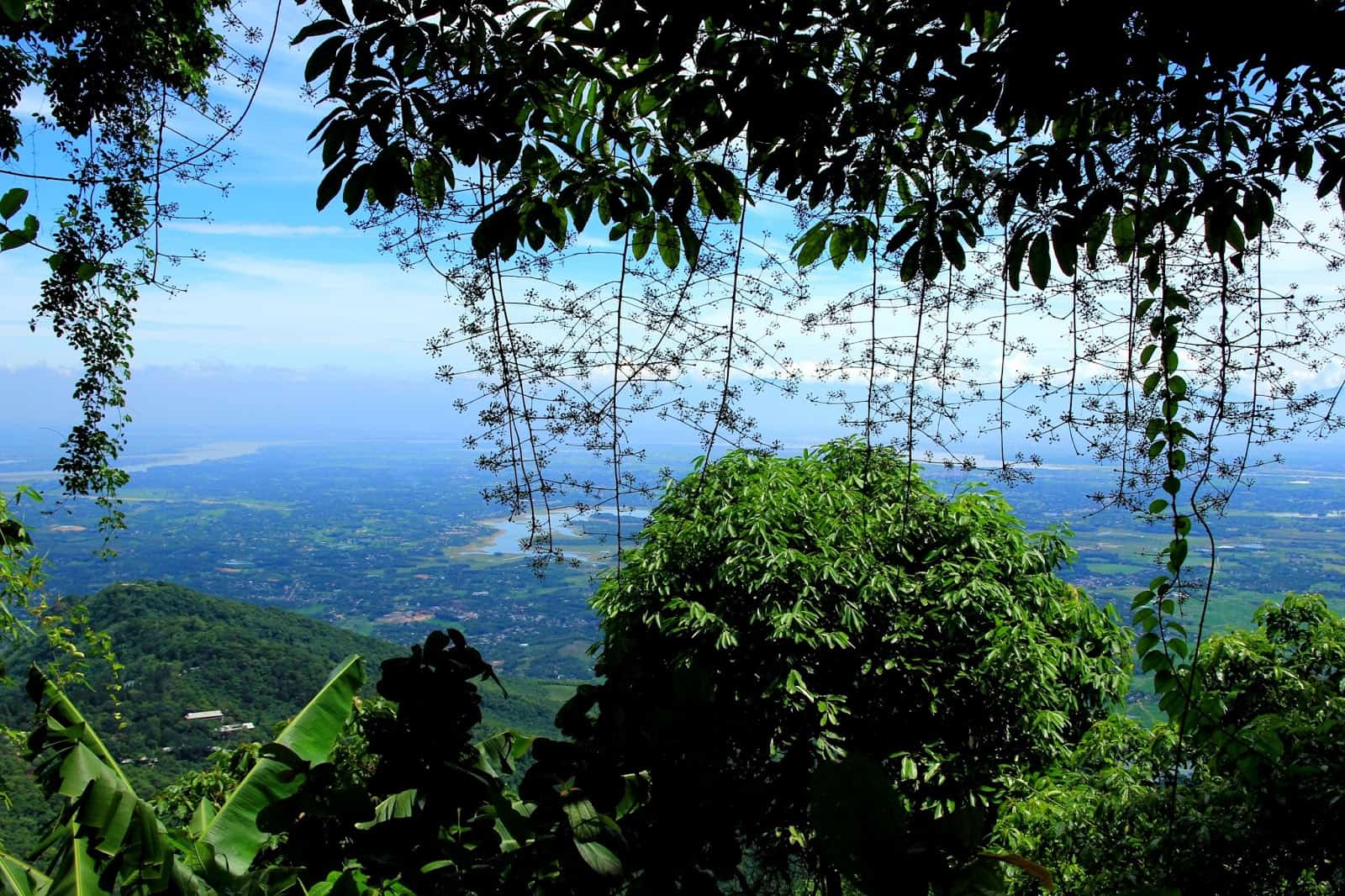 Ba Vi National Park is one of the most outstanding places in Vietnam that offers beautiful natural landscapes and exciting activities for young people. Surrounded by a three-peaked mountain, it offers a relaxing escape from the hustle and bustle of the city with cool fresh air and a mysterious atmosphere of floating clouds and green tropical rainforests. The national park gives you plenty of trekking and sightseeing opportunities in this area of mountains with many trekking trails and mountain slopes.
In addition, there are also some worth-seeing attractions inside the national park like an orchid garden, a bird garden, and a temple. Especially, after 30-minute climbing to the temple, you will have a chance to admire the panoramic view over some valleys. Besides, resorts here also provide you with some special experiences like mud baths, hot springs, wet steam baths.
II. 5 Off-the-beaten-path Destinations in Central Vietnam
While northern Vietnam is famous for its spectacular mountain ranges, Central Vietnam boasts for pristine beaches and cultural gems. Though popular places to go are worth visiting, there are still several off-the-beaten-track spots to explore.
1. My Son Sanctuary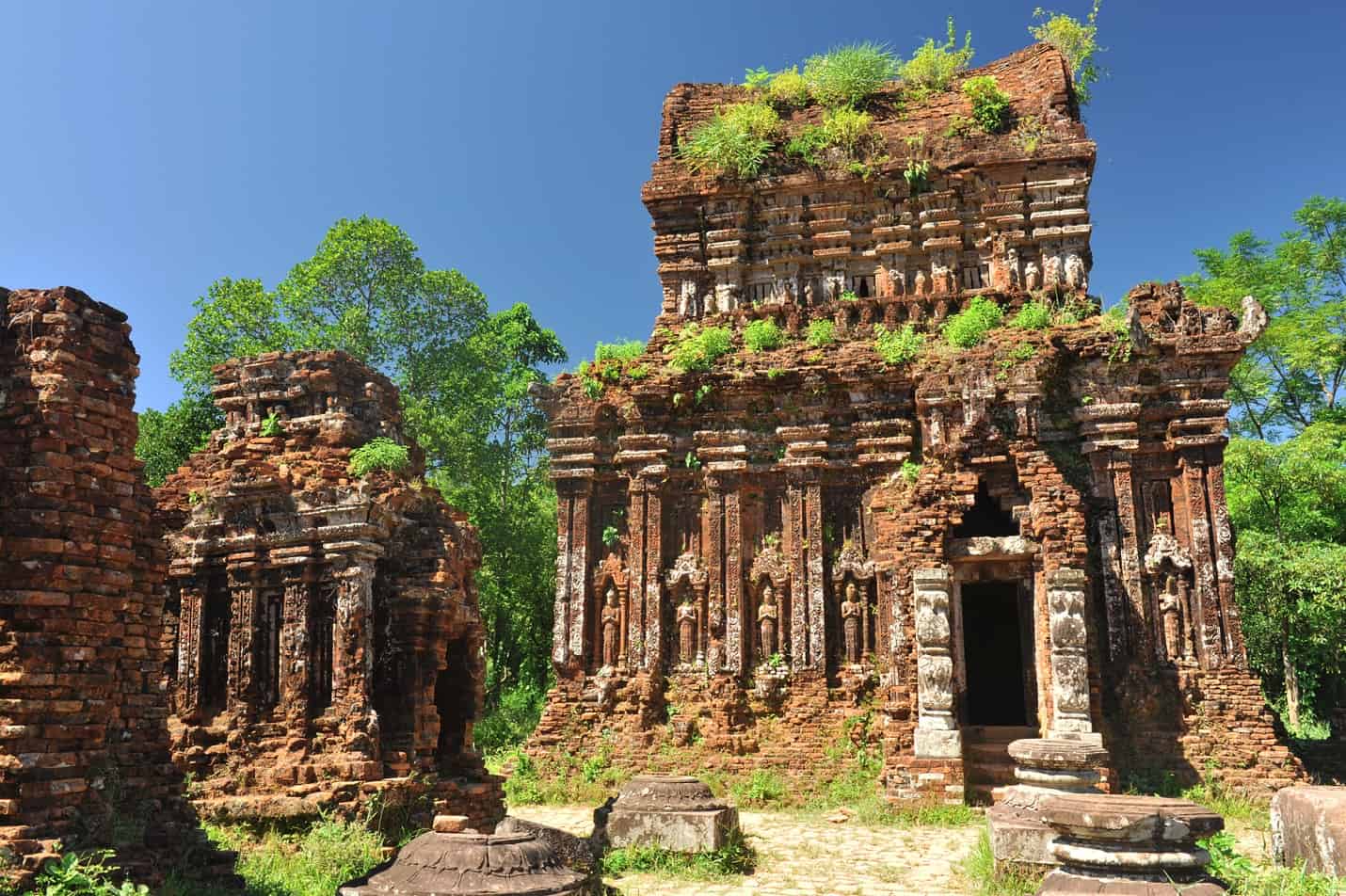 Less than 50 km from Hoi An ancient town, My Son Sanctuary is an extensive collection of Champa ruins amongst the mountains of Quang Nam province. Compared to iconic temples of Angkor, My Son is not quite as extraordinary. However, monuments in this sanctuary are unique and they are truly something you should not miss in your itinerary. The Champa city of My Son bears its historical and cultural significance as it was an important complex occupied from the 4th to the 13th centuries.
There are up to 8 groups of temples and 71 standing monuments in My Son Sanctuary. Throughout the complex, you can find many statues and stelae of Shiva, Vishnu, and Krishna. This proves the great influences of Buddhism on this structure. If you are interested in Champa culture, don't forget to visit this place on your trip to Vietnam.
2. Hai Van Pass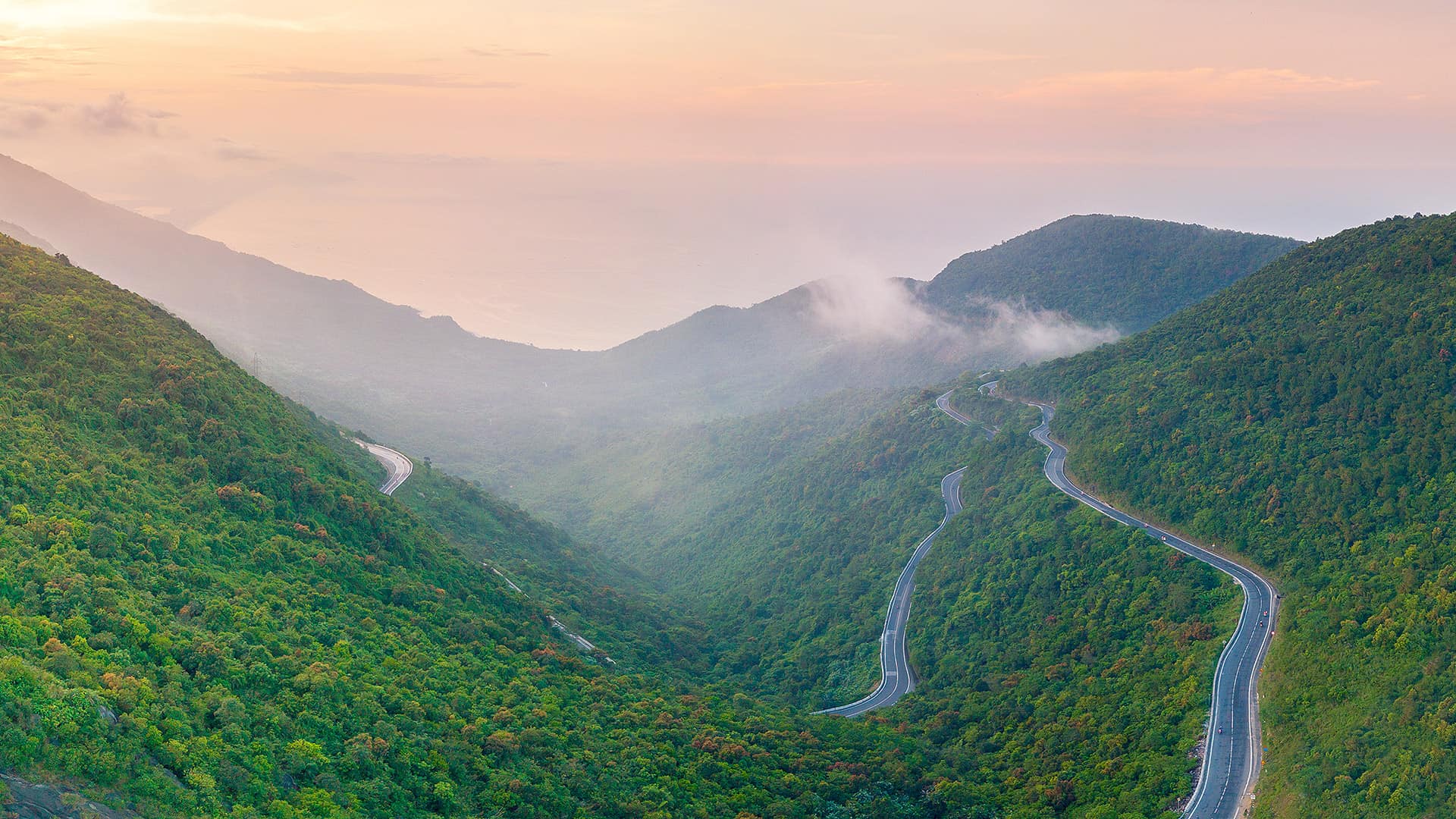 Hai Van Pass, or also known as Ocean Cloud Pass, is a short but scenic route winding around a mountainside above the South China Sea. The pass is very important as it is a climatic divide, a strategic military post in the past, and also a geographic and political boundary among ancient kingdoms. Now, it is a great road that links popular central Vietnam destinations like Danang, Hoi An, and Hue.
Though it's not the greatest road in the country, it still offers a lot of fun to ride, light traffic, excellent views, and convenient access from several cities. Driving the pass, you will experience 2 feelings: the fear of seeing dangerous bends of the road and the amazement when passing through the clouds and looking at the sea below. So, this place is worth challenging your driving skills.
3. An Bang Ghost Town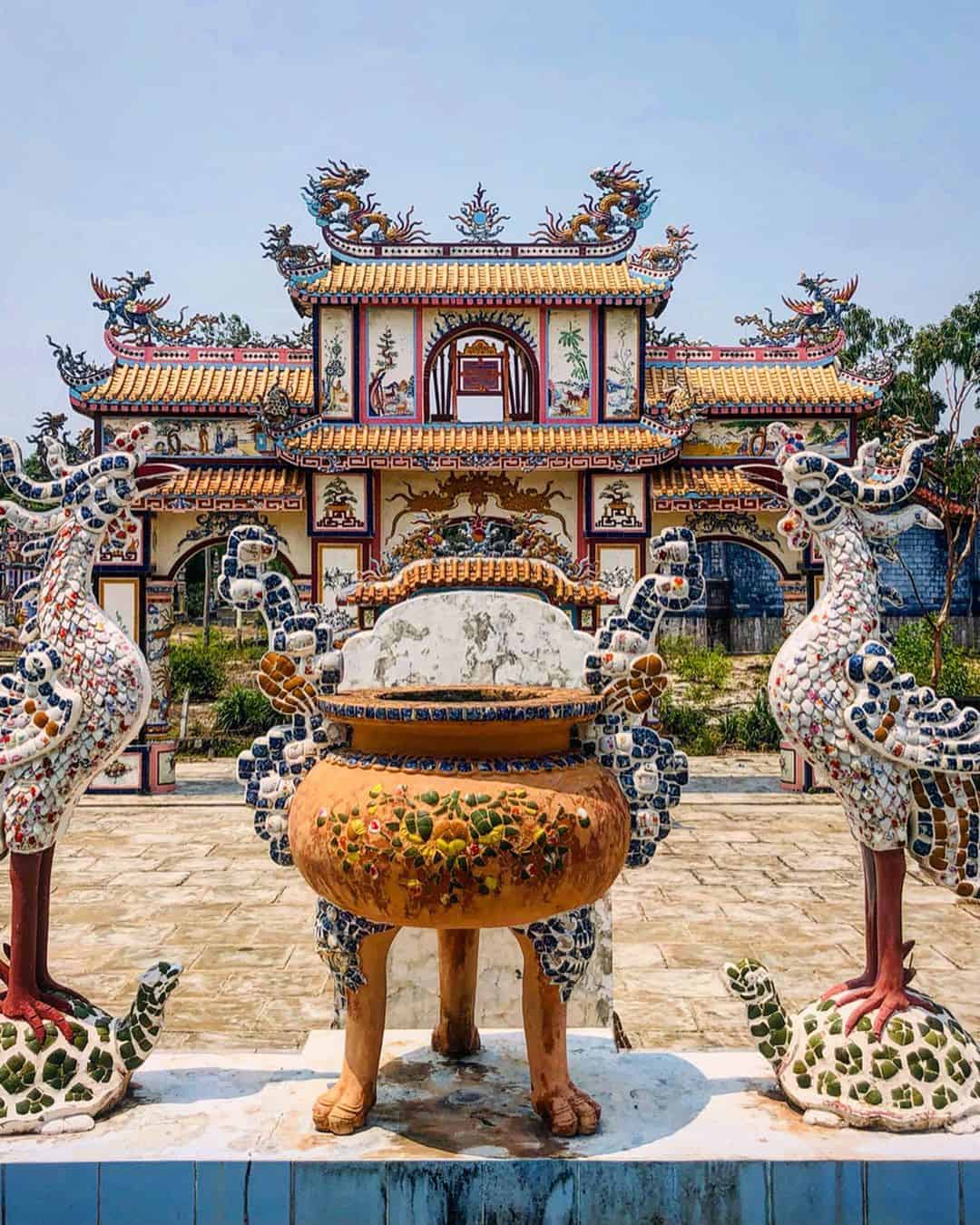 An Bang Ghost Town is located in the village called An Bang in Phu Vang district of Thua Thien Hue province. Following the 49B provincial road, visitors will see this place with hundreds of colossal and colored tombs in all shapes and sizes. The tombs were built by villagers for their ancestors and even sometimes for family members who have not yet died. The cemetery stretches for 3 kilometers in length with hundreds of tombs in different styles like Catholicism, Buddhism, Taoism, Vietnamese, Chinese, and Western, etc.
A tomb here costs from 25.000 to 50.000 USD so the dead can rest in a luxury place. Some of the tombs can be mistaken for mansions as they are too big and beautiful. The regal stone lions are put around and the roof-ridges are often adorned by glittering mosaic dragons. Many tombs are the duplicates of Hue Royal Citadel and Kings' graves. For example, you can catch images of dragons and phoenixes by glazed terra cotta or potteries on walls.
4. Nui Chua National Park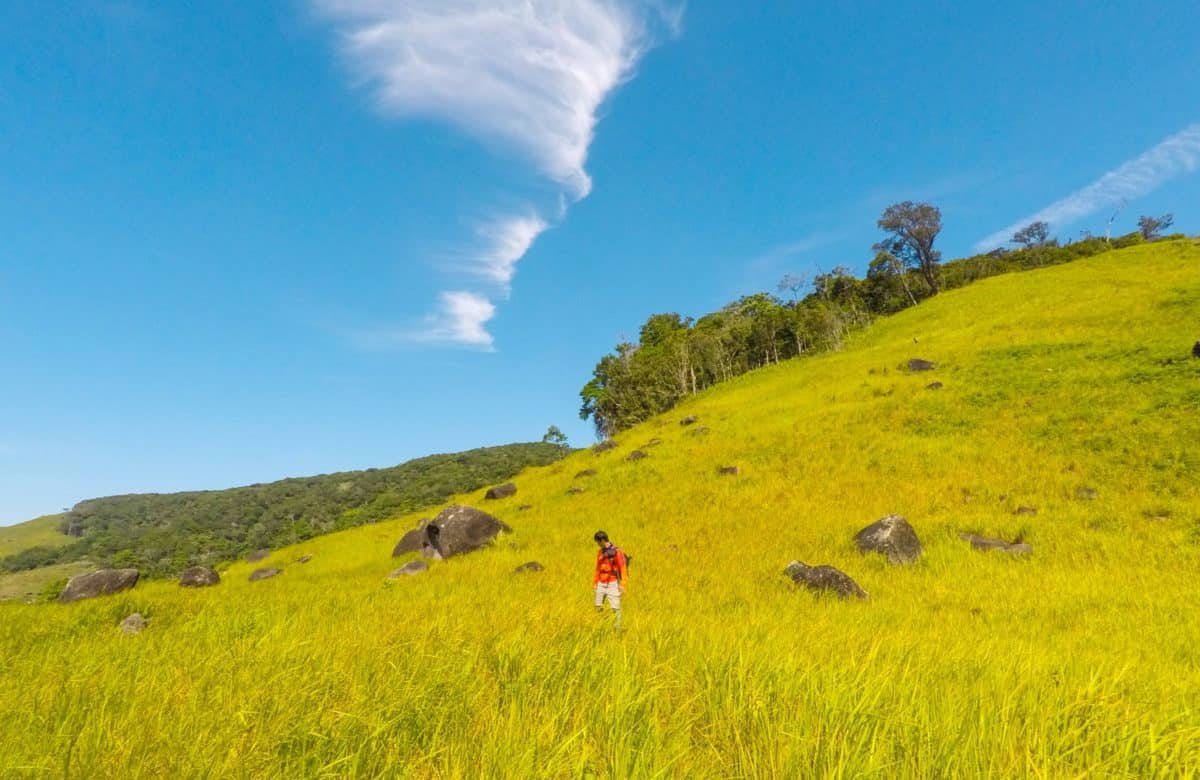 Nui Chua National Park is an off-the-beaten-track destination in South Central Vietnam. Located in Ninh Thuan province, it is one of the largest natural conservation points in Vietnam, covering an area of over 23.400 ha. It is home to a diverse system of creatures and many species here cannot be found in other parts of Vietnam.
Nui Chua National Park attracts tourists with many attractions running along the beaches. You can visit Treo Lake located on the top of the mountain. Though it is located in the driest areas of Vietnam, its water is still blue all year round. After visiting the lake, you can see some relics on the mountain or spend time playing along the beaches.
5. Lak Lake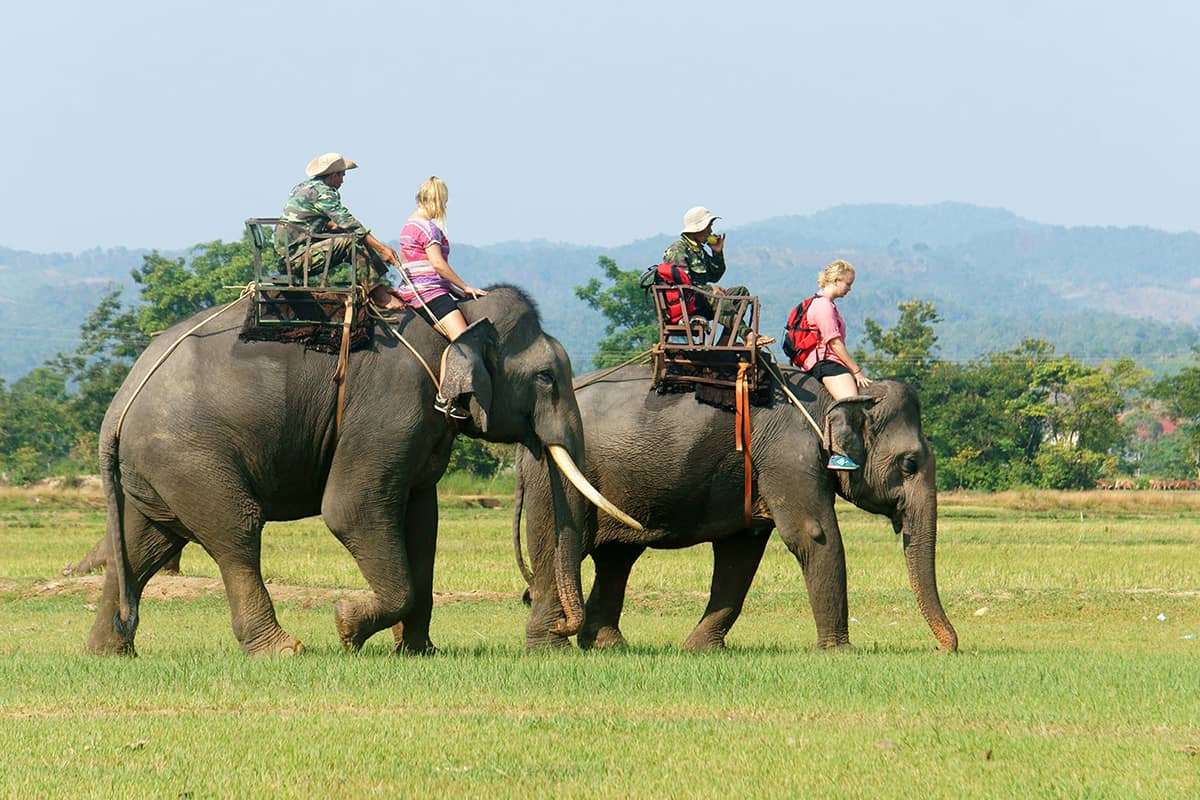 Lak Lake is the largest natural freshwater lake in Central Highland that connects to Krong Ana river. The lake is 5 km wide and its surface is always deep and blue. Surrounded by mountains, the lake has calm water and vast primeval forests with various flora and fauna. Visiting the lake, you can also experience the indigenous culture of central highlands in the nearby villages like Jun and Mo Lieng villages. In these villages, local people still live in traditional long houses with bamboo walls, thatched grass roofs, and having more than 20 elephants.
Not just visiting the lake, visitors will have a chance to enjoy interesting activities like playing gongs, To Rung musical instruments, dancing with ethnic people, riding elephants, and taking a timber boat on the lake. The lake's environment is protected quite well and you will have a chance to discover 43 species of fish, crabs, shrimps, and snails living in the lake.
III. 4 Off-the-beaten-track Destinations in Southern Vietnam
Looking for not touristy areas in southern Vietnam that give you authentic feelings, check out the below places.
1. La Gi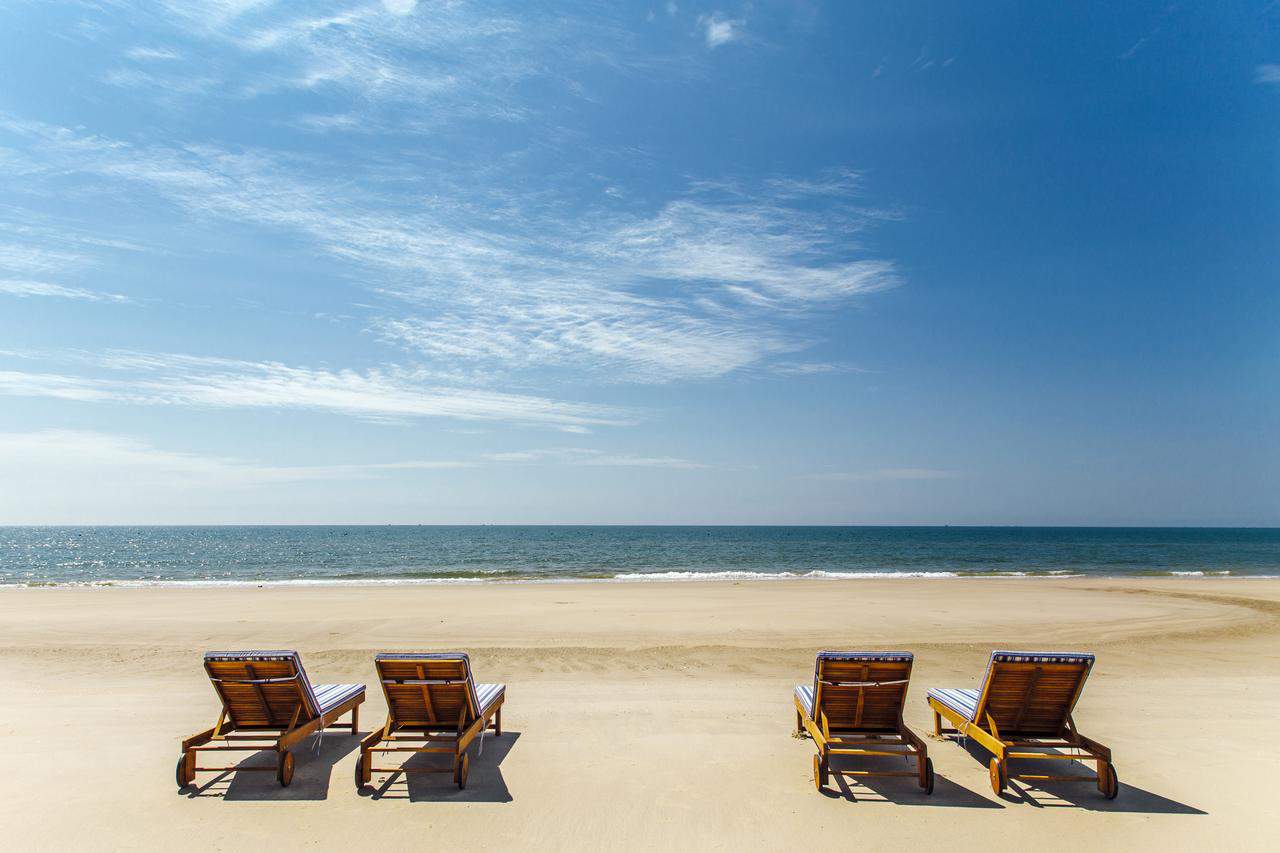 La Gi is a small beach town in Binh Thuan province, located between more popular beach destinations Mui Ne and Vung Tau. With beautiful beaches and peaceful atmosphere, it is a really relaxing place to hang out. There are no modern resorts, luxury hotels and tourist resorts in La Gi, everything here remains pristine which is perfect for you to get away from the noisy and stressful life in big cities.
There are no dull moments even when you spend all day on the beach. Most tourists like wandering along La Gi seashore by bare foot to feel the chilly and smooth sand as well as enjoying the breathtaking beauty of this coastal town. On the beach, you may see friendly local people who mostly earn their living by fishing. Many kinds of seafood are sold right on the beach like squid, crab, lobster, various fishes. Visiting La Gi beach, don't miss your chance to enjoy grilled gudgeon – a fish specialty in this area.
2. Quy Nhon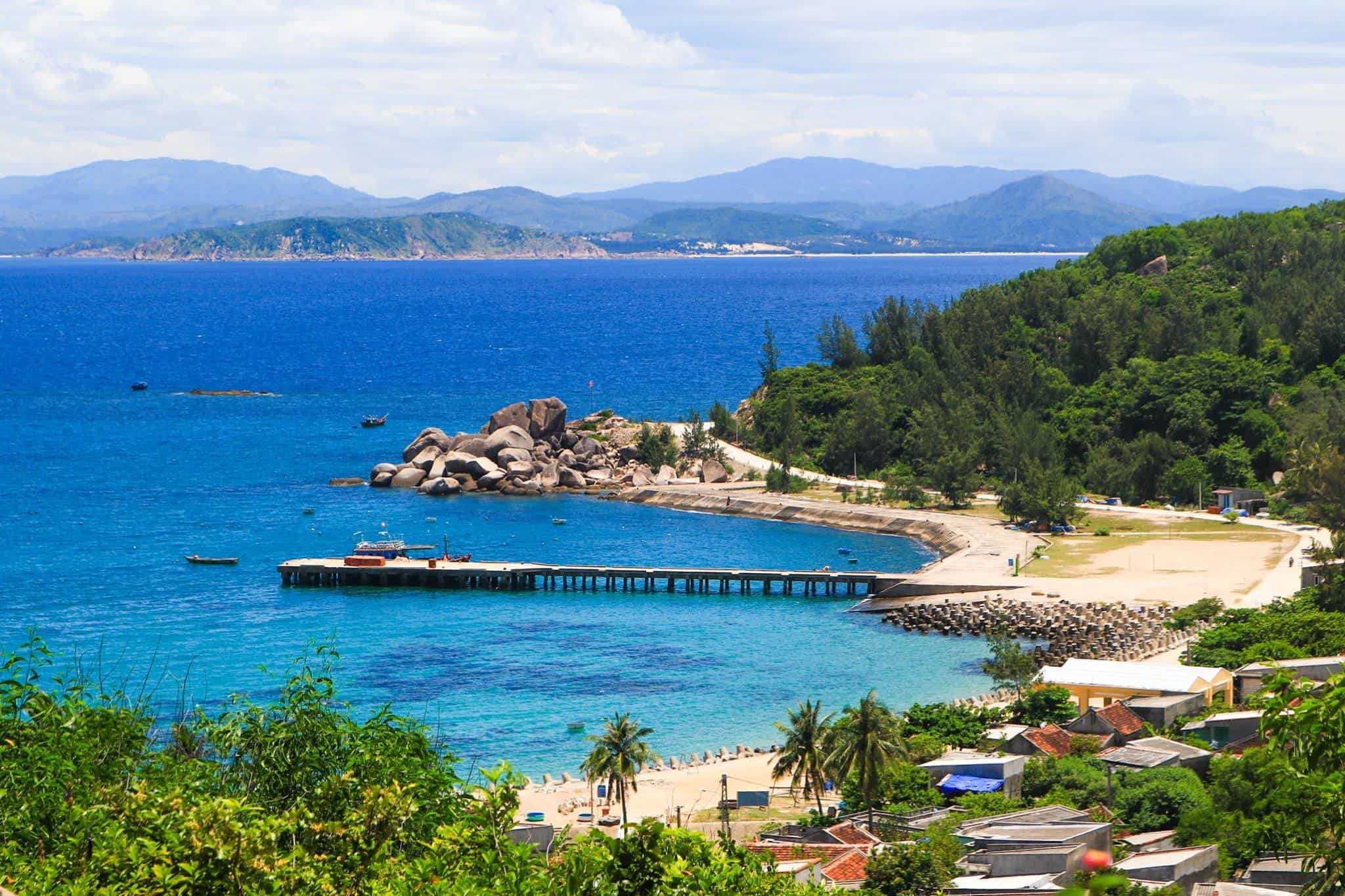 While Vietnam becomes better-known among international visitors, Quy Nhon is still not on the radar of most people. This hidden spot should be on the itinerary of those who want to get to know Southern Vietnam and explore the pristine southern Vietnam beaches as well as the beauty of the country. Despite being a small town, Quy Nhon has a lot to offer and can keep you busy all day. The city is famous for its beautiful and long beaches, namely Bai Xep, Ghenh Rang beach, etc.
You also can easily find some bars and restaurants to grab a cold beer or a quick snack on the beach. Good food is plentiful in the city so you don't have to worry too much about where to find the food. Besides, if you are a cultural lover, this is also a good place to go. With the highest number of Champa-era ruins, it provides you opportunities to see some impressive Champa towers like Thap Doi and Banh It.
3. My Tho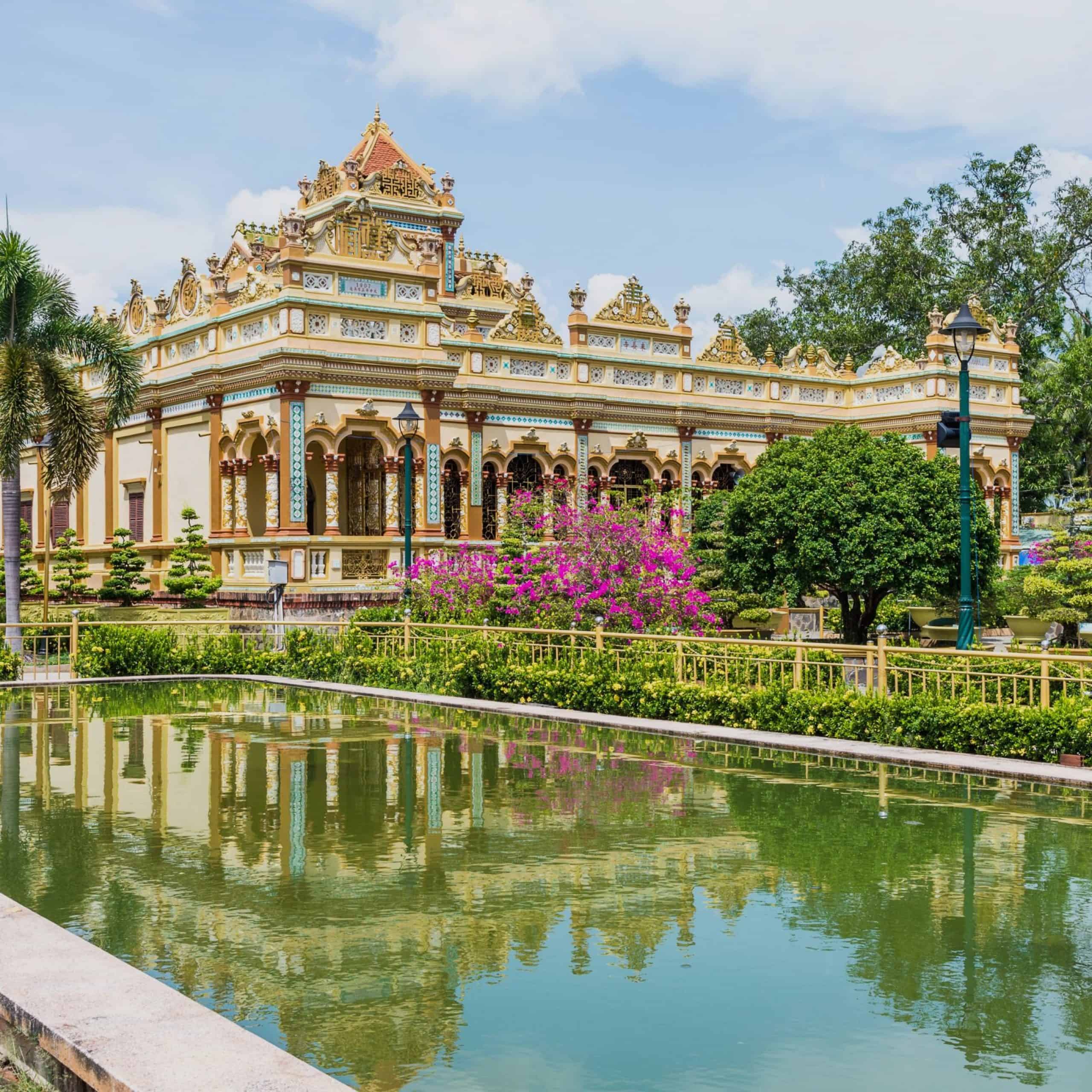 My Tho is your place to go if you are looking for an escape from the hustle and bustle of Ho Chi Minh City. In My Tho, the food is fresher, the air is cooler and life is a little less chaotic. Being the capital city of Tien Giang province, it just takes less than 2 hours from Saigon. Here, you can see Vinh Trang Pagoda with a perfect combination of Vietnamese, Khmer, Chinese, and European styles. The pagoda is well known for its splendid beauty, purity, and solemnity. Or, spend time visiting especially My Tho fruit market, a huge district of exotic fruits and offers many best types of fruits in the Mekong Delta.
Or if you're a nature lover, Thoi Son island should be on your itinerary. It gives you a strong impression of ancient houses and special cuisine. Renting a boat to the island, you will catch images of gardens, green trees, and enjoy the fresh and cool atmosphere. Local markets also seem to be an interesting place to go where you can try various exotic fruits like durian, mango, longan, and dragon fruit, etc.
4. Con Dao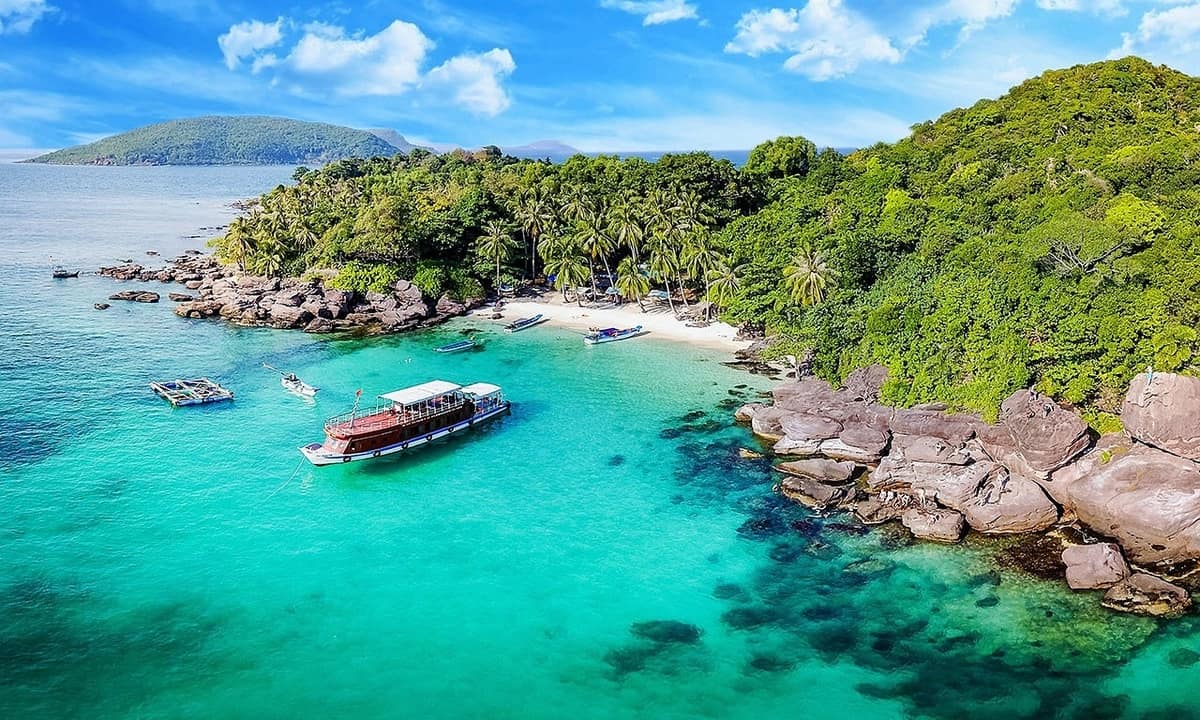 Con Dao Islands are a group of 16 islets just off the southern coast of Vietnam. The island is great for savvy travelers who wish to immerse in nature. Though the place is quite famous for its beauty, not so many people visit the island because it is quite expensive. However, if you love the long sandy beaches with clear water, Con Dao is definitely a good option.
Just wandering around the island, you will find many accessible beaches. Each of them has a wild and unique beauty unlike any other. Some beaches you should visit are Suoi Nong, An Hai, and Dat Doc beaches. In addition to these beautiful beaches, Con Dao island is well known for Con Dao prison – the place that held the most haunting memories of prisoners being tortured in the past. Or, you can visit Con Dao Museum – the repository of many precious items and artifacts.
Which of the above places will be your next destination? Please tell us. Hope these Vietnam off-the-beaten-track will be of help.