Hiring a car in Vietnam is rather straightforward and a great way of seeing the country. Whilst hiring or renting a car in Hanoi is probably not such a great idea, other parts of Vietnam are perfectly set up to explore by road. This guide on car rental in Vietnam will provide you with details on how to hire a car and tips for car rental in the country.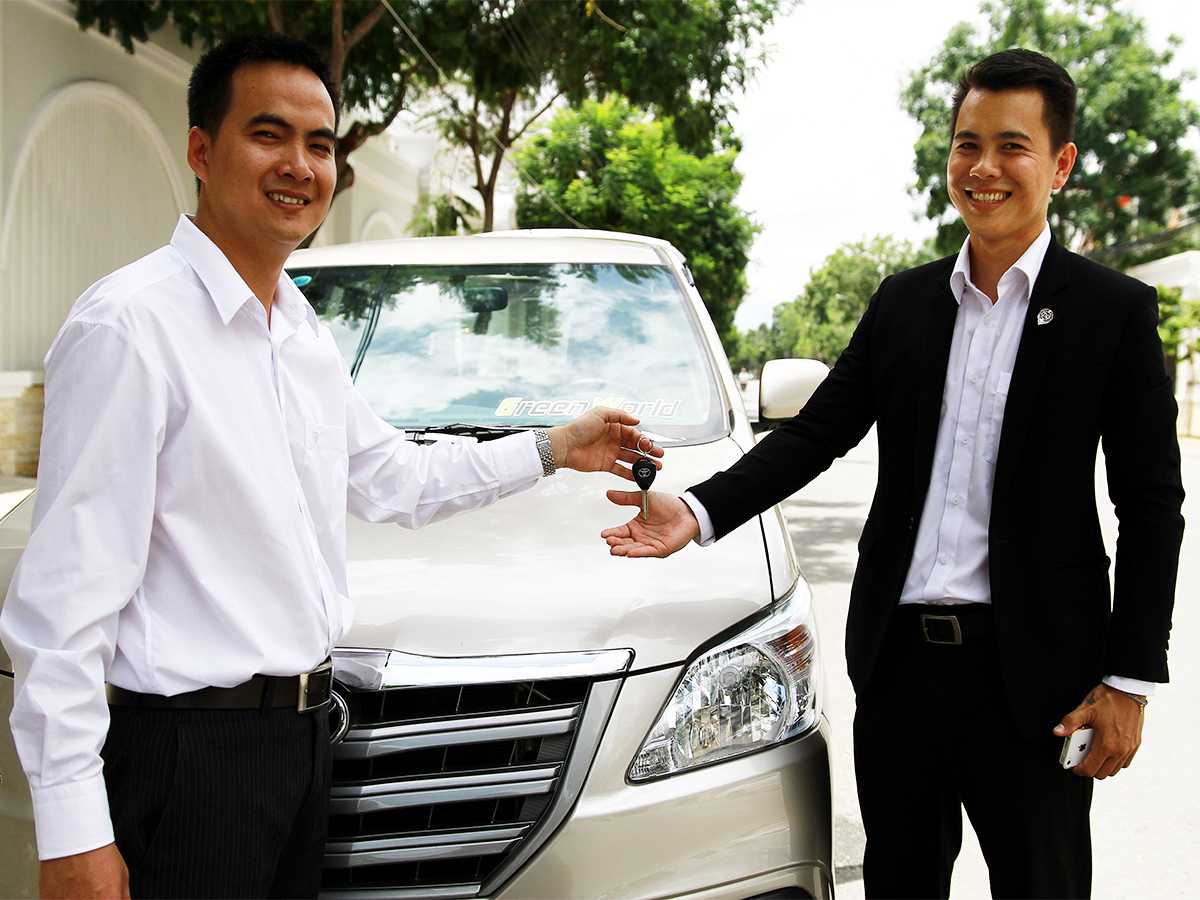 1. Pros and Cons of Car Rental in Vietnam
In short renting a car in Vietnam or anywhere else often means complete independence.
Pros:
You can decide where to go and when to leave
You do not have to carry your luggage between locations
You can always travel together as a family, couple or group of friends
You feel a sense of absolute freedom and adventure.
You can see the parts of Vietnam that many don't
You can stop any time, eat, stretch your legs, take photos, etc.
Cons:
Driving a car in Vietnam might be challenging to those usual to driving a cr with automatic transmissions.
You will be required to respond quickly to unexpected occurrences like vehicles going against the traffic flow or dogs crossing the road. 
All of the major hire or rental car companies in Vietnam have a presence and some strong local companies.
2. Cost for renting a car in Vietnam
Compared to most means of transportation in Vietnam, renting a car in Vietnam is rather expensive. This is mainly because of the affordable and available public transportation system running within and between the provinces.
The cost for renting or hiring a car in Vietnam ranges from VND560,000/day – VND2,600,000/day (approximately $25-100), which depends on the type of car you opt for and its luxury. You have many cars to choose from yet the most common is 4-seat and 7-seat cars. Clients will be responsible for fuel cost, which is relatively high in comparison with Vietnamese living standard. 
The payment for car rental is often made in cash to the agency. Some may ask you for payment in advance or a small deposit.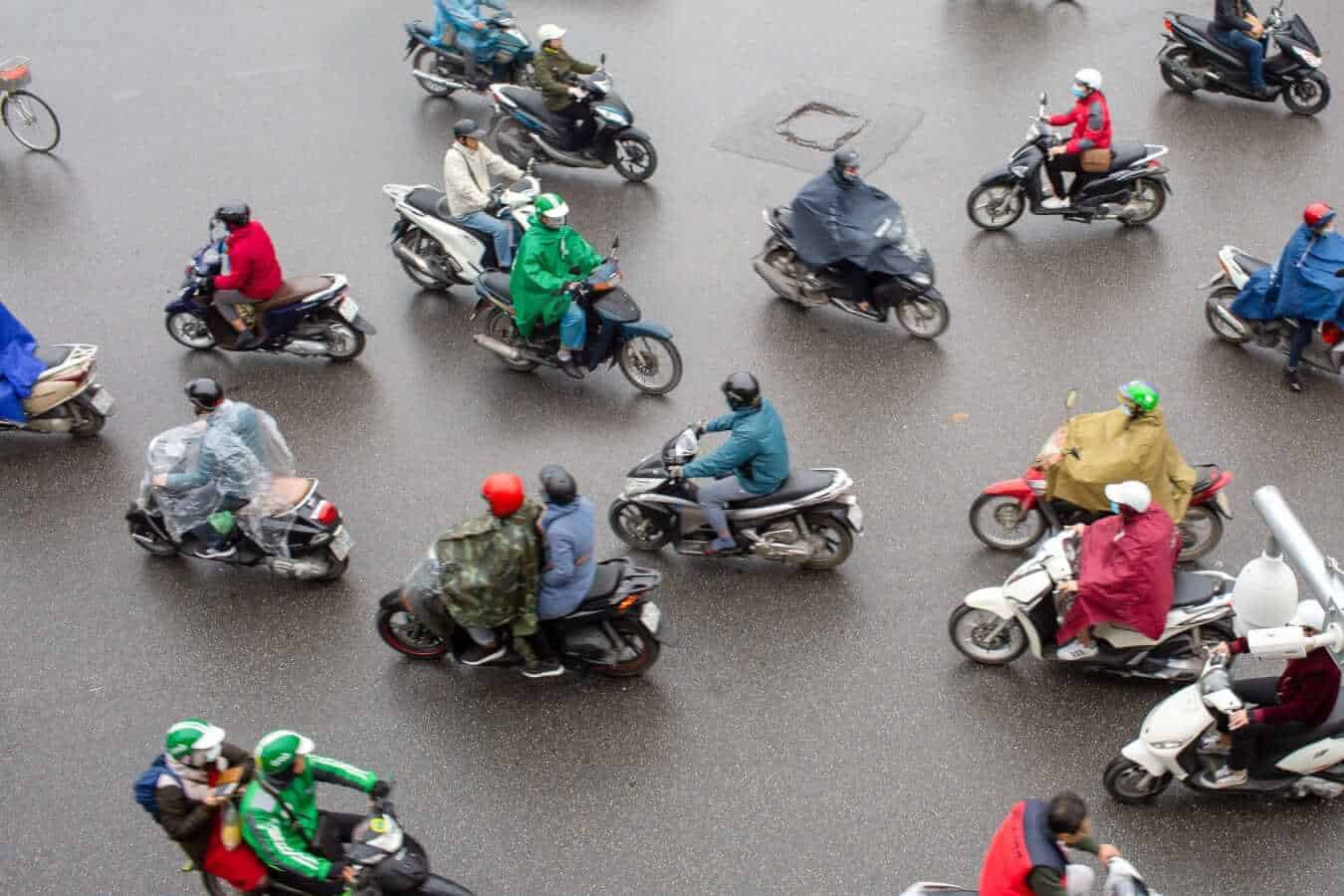 3. What Driving in Vietnam is Like?
Think of self-driving cars in Vietnam? Some people say it's like a non-stop adventure (at least for first-time visitors or the ones who are new to Vietnam). 
There is a saying about driving in Vietnam: When in Vietnam, drive as the Vietnamese do.
Whilst you may survive outside the big cities (Hanoi or HCMC) (to a level), within the cities, you tend to be at the mercy of millions of motorbikes. For example, turning into a side street is not as simply as turning right or left. You will have to cross countless motorbikes in their designated lane and they will not give space or way when you turn, or very slowly.
There seems to be a lack of enforcement of regulations. The unexpected happens nearly every minute of every day when you are on the road. Drive defensively, even offensively.
Some tips and facts of driving in Vietnam:
People don't like to stop in Vietnam
People often breakdown of driving lanes
Many people drive on the wrong side of the road (the legal side is right)
You have to check blined spots and mirrors
You should be predictable on the streets
Motorbike can come from every direction without signalling
Be prepared for braking
Prepare for turning left and U-turning
Keep distance
Look over your shoulder when going to turn
4. What Driving License is Required in Vietnam?
To drive a car in Vietnam, you must be 18 years of age. However, the companies or agencies may require the minimum age at least 21.
In theory, foreigners are now allowed to drive in Vietnam with either an International Driving Permit (IDP) or a Vietnam driver's license to drive in Vietnam legally. This must be accompanied by a local insurance for it so as to be valid. In reality, there are virtually no car-hire agencies in Vietnam that will give a car to a foreigner visitor without including a driver. Even with an international driving permit and your home driver's license, the chances of renting a car in Vietnam are small, but not impossible.
Car hire tends to be a car and driver for the obvious reasons.
In Vietnam, to use IDP (issued by countries that signed the Vienna 1968 Convention on Road Traffic), you will need to bring your national driver's license issued by your home country.
Note that:
Your national driver's license and IDP must not be expired
You could only drive the class which your current national driver's license permits to drive.
5. Vietnam Driver's License
To convert your home country license to Vietnam's you need:
A valid passport containing 3-month visa
A form for requesting an issuance of a driver's license (in HCMC, the form could be gotten at the Driver's License Registration Office or HCMC Department of Transportation)
A Vietnamese translated version of your national driver's license issued by an Authorized Organization.
A certified copy of your national driver's license
 A certified copy of your passport (visa page and photo page)
Three 3x4cm ID size photos (taken at the submitted place)
A fee of VND135,000 / license
These documents will be submitted to the authorities for the driver's license registration at the Driver's License Registration Office or Ho Chi Minh City Department of Transportation. Passport and driver's license must be presented when you submit the documents. It takes about 07 working days to proceed with your valid application.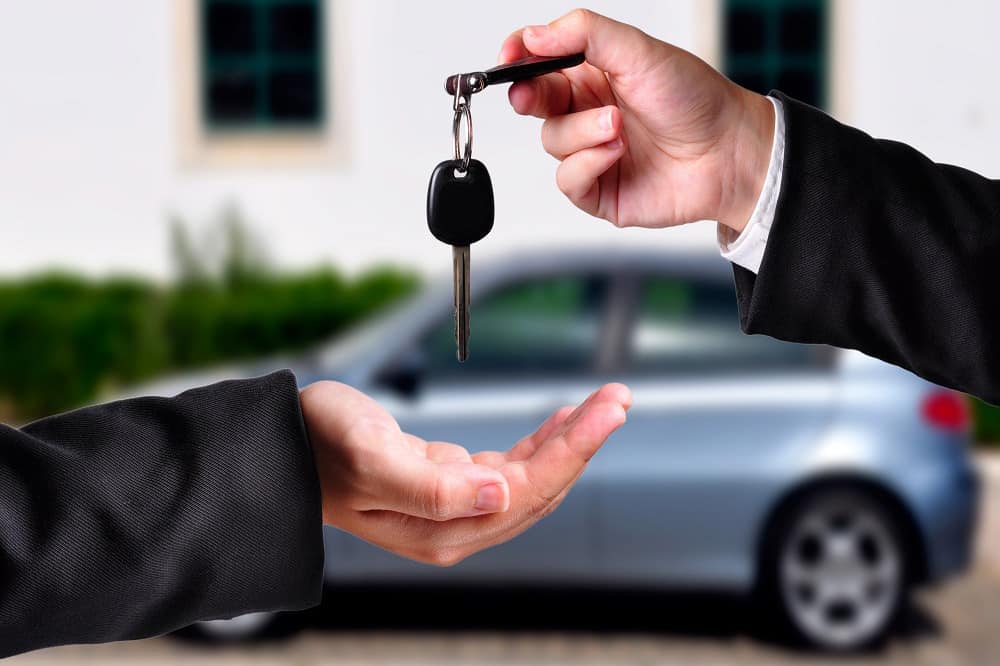 6. Hiring a Driver
If you want to hire a driver along with a car, all the international rental companies have an available option. Pay the estimated fee for the extra service.
If you hire from a local agency, request for the driver who can speak English.
It is easier to have a car driver who knows the local language
During peak tourist seasons, it may be that the drivers are not always available.
The average cost of hiring a driver depends mainly on the type of car you will hire and the agency.
7. Facts about Car Rental in Vietnam
The average car renting length in Vietnam is 3 days
The most chosen type of car for rent in Vietnam is INTERMEDIATE cars
Last year, the average price for renting a car in Vietnam was $454
The average rental cost is about $150/day
8.  Car Rental Companies available in Vietnam 
There are many options for car rental in Vietnam and many of them are situated in the major large cities: Hanoi, Ho Chi Minh City, Nha Trang, Phu Quoc, Hai Phong. 
The most popular and reliable car rental companies in Vietnam for you to decide on your car rental booking are:
Avis
Hanoi Journey
GREEN WORLD Car Rental
VN Rent-A-Car
Vietnamdrive
Hoi An Private Car