Blessed with pristine beaches, untouched islands, towering mountains and lush jungles, Vietnam is a paradise on earth for nature lovers. 33 national parks dot the country, featuring spectacular rice terraces in the North, world's largest caves in the Central and natural mangrove forests in the South. Listed below are the 8 most stunning, easily accessible Vietnam national parks, along with tips for visiting them.
1. Phong Nha Ke Bang National Park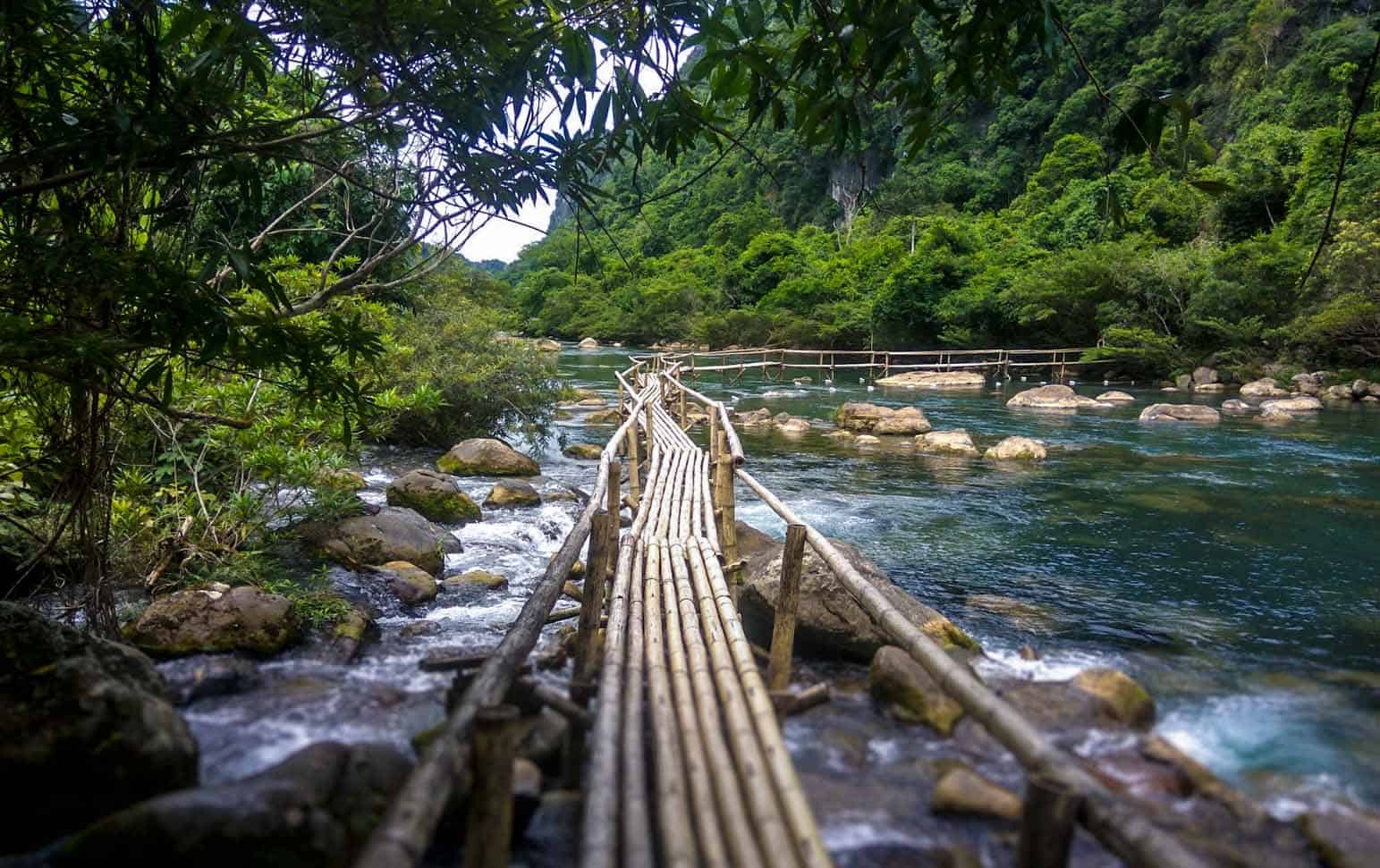 Location: Quang Binh Province
Highlights:
Home to the world's largest caves, Phong Nha-Ke Bang National Park is a must-see if you ever visit this part of the country. Among the 300 caves of the park, Dong Thien Duong (Paradise Cave) and Hang Son Doong (Son Doong Cave) are the most notable ones. First discovered in 1990, Son Doong Cave has held the record for world's largest natural cave ever since, with its own forest and ecosystems growing inside.
This UNESCO-recognized natural reserve offers you various adventure opportunities. Depending on your preference, it can range from a half-day cave exploration to a full 4-day expedition. Apart from exploring hundreds of miles of underground labyrinths, you can also kayak, cycle and hike.
Tips:
Phong Nha Ke Bang Park is only a few kilometers away from Phong Nha Town, where you will find accommodation. Tours to the largest caves, including Son Doong need to be booked well in advance. While March and April are the best months to check out the park's flourishing vegetation, the wet months of October to November are not recommended for visiting.
2. Ba Be National Park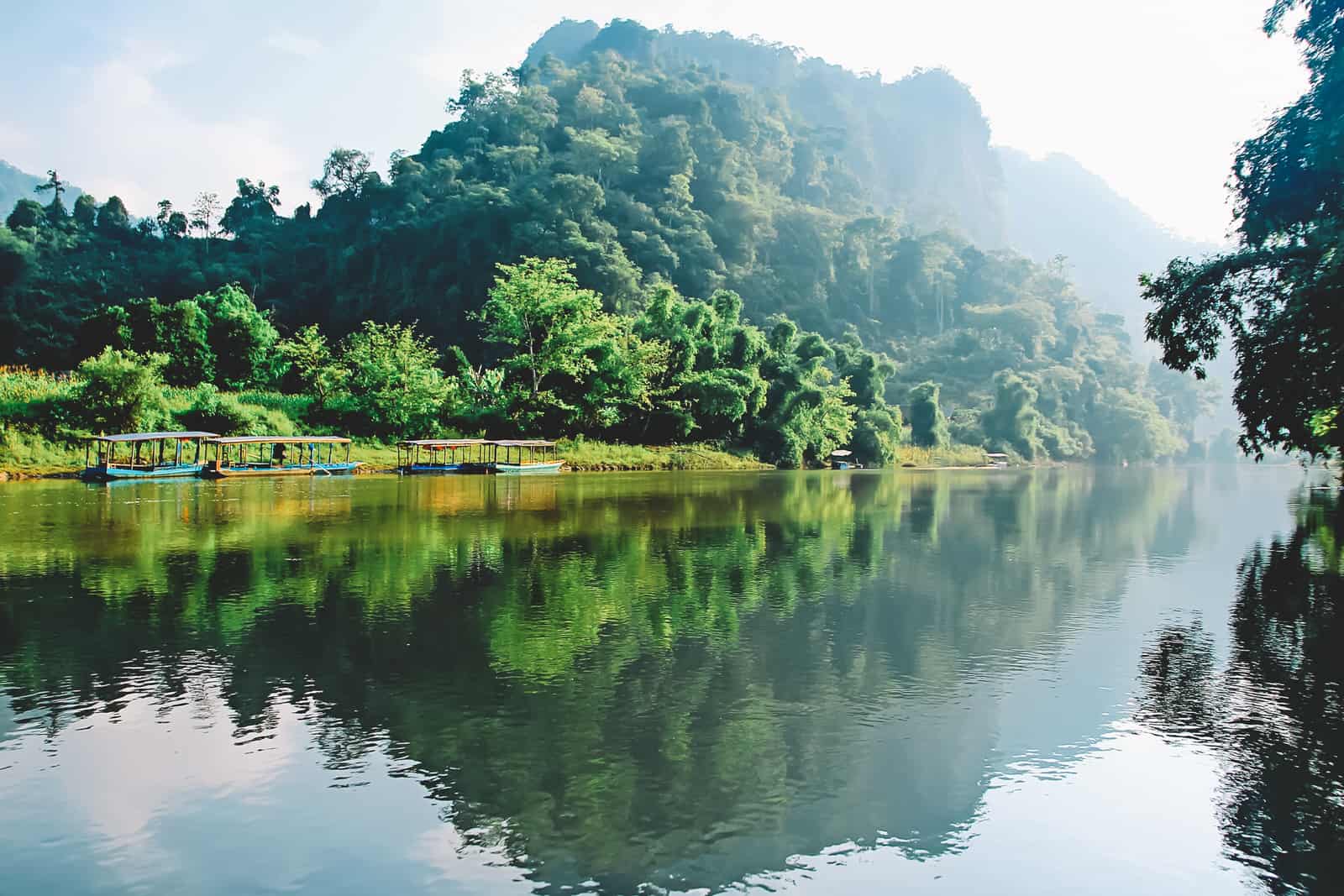 Location: Ba Be District, Bac Kan Province, 240 kilometers north of Hanoi
Highlights:
Surrounding the freshwater Ba Be Lake, Ba Be National Park features a vast forest with loud waterfalls and huge bat caves. The lake is a wonder itself; it's located 145 meters above sea level and surrounded by limestone mountains and jungles.
There are plenty of things to do in water and on land. The calm currents of the lake are perfect for swimming, fishing and riding on boat trips. Surfing on turquoise waters, you will see An Ma island, which resembles a horse wading in the water, and Ba Goa island, meaning "island of the widow". On land, you can choose to either hike or cycle along the lake to get up close and personal with the forest. The ethnic group of Tay people live in a small part of the park, adding a nice twist to the travel itinerary. You can spend a night staying in their stilted house for an authentic experience with locals.
Tips:
The jungles of Ba Be are lush and green all year round, even when the chilly winters come. The best time in the year to visit Ba Be National Park is between November and January, when it's nice and dry and not too cold.
3. Bach Ma National Park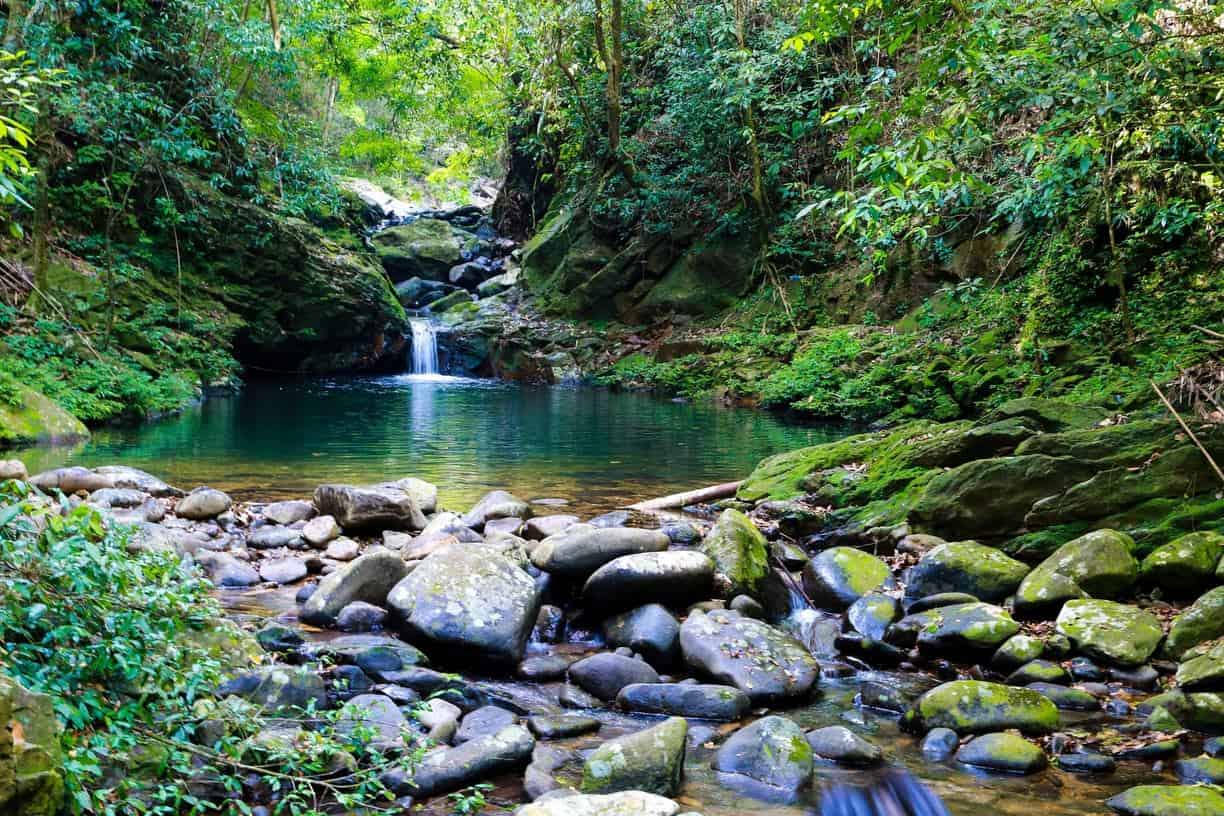 Location: Thua Thien Hue Province, 60 kilometers south of Hue
Highlights:
A French-era hill station, the magnificent national park of Bach Ma is perched between the imperial city of Hue and the ancient town of Hoi An. It's the best place to come for nature lovers seeking an off-the-beaten-path destination in Vietnam.
Home to some of the most dense forests in Central Vietnam, Bach Ma is well worth a visit with spectacular hiking trails that lead through rock pools and waterfalls. The landscape changes before your eyes: from coastal areas to grasslands and finally densely forested mountains. On a clear morning, you might be blessed to see a breathtaking coastal sunrise.
Tips:
It's best to visit Bach Ma National Park from March to September. Avoid traveling in the rainy season from October to January.
4. Cuc Phuong National Park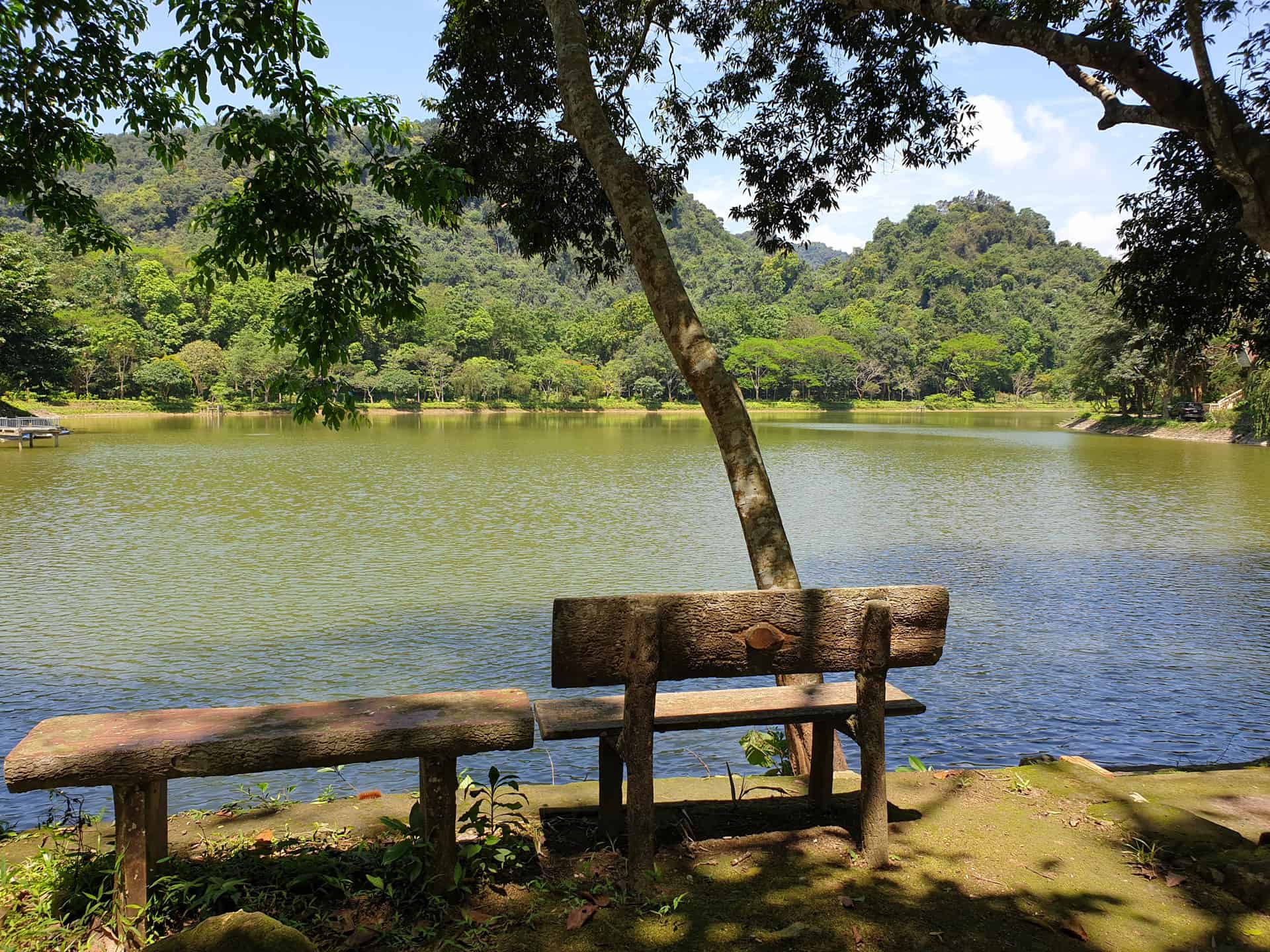 Location: Ninh Binh Province, 100 kilometers southwest of Hanoi
Highlights:
Oldest national park in Vietnam, Cuc Phuong hosts beautiful landscapes and stunning trails that make for perfect hikes in the morning. The park is home to a dense forest, rich paddy fields with distinctive mountains rise dramatically among them. Apart from the rich diversity of flora and fauna, Cuc Phuong also contains the two animal sanctuaries and a number of conservation centers that protect the endangered pangolins, primates and turtles.
The park is best discovered in 2 to 3 days. You can go trekking, hiking, kayaking or stay in locals' homes.
Tips:
April and May are the best months to visit Cuc Phuong, if you wish to see legions of butterflies and can tolerate the soaring temperatures. If heat is not your thing, anytime in the year is good to see Cuc Phuong.
5. Phu Quoc National Park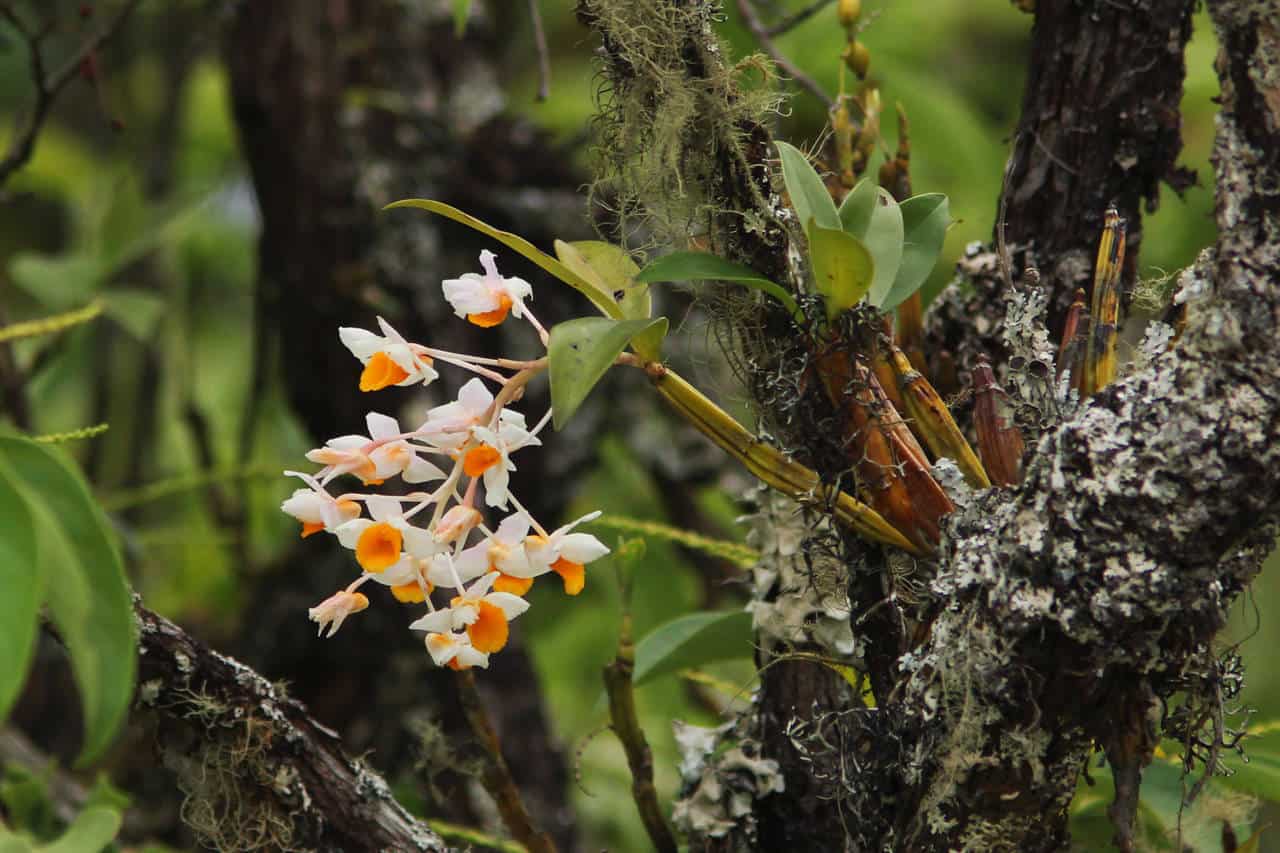 Location: Phu Quoc Island
Highlights:
Located in a coastal island, Phu Quoc National Park boasts a wide range of sea animals and fauna living under water. Phu Quoc's marine life is exotic with dugongs bobbing below the surface and tropical fish swimming around. 1000 species of plants and 200 species of animals are found in the park.
Exploring the park can either be done on foot or by bicycle. The combination of lush forests, turquoise sea waters and endless skyline is surely going to impress you, whether you choose to take a short half-day trip or a multiple-day tour.
Tips:
The dry season from November to March offers the best time to visit the island. Temperatures are between 25°C and 28°C, allowing for most outdoor activities.
6. Cat Ba National Park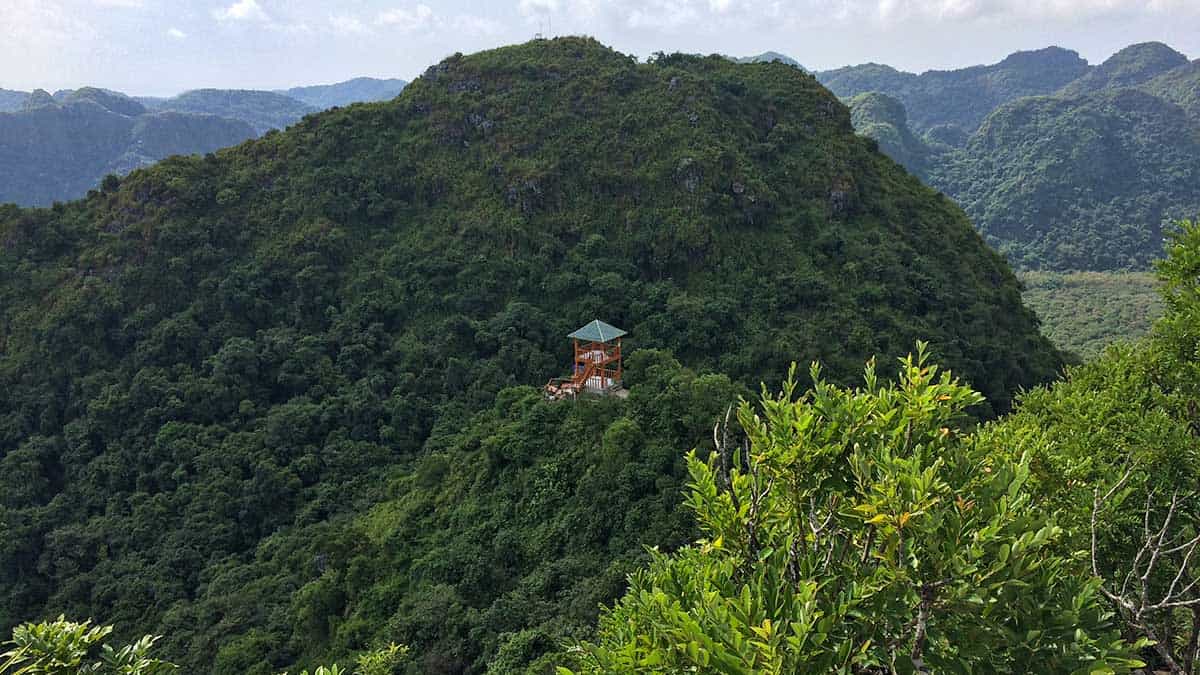 Location: Cat Ba Island, 30 kilometers east of Hai Phong
Highlights:
Located in Cat Ba Island, the largest island in Halong Bay Complex, the park boasts a dramatic view of limestone peaks over the gulf of Tonkin. A number of hiking trails of moderate difficulty lie within the park's boundaries, one of which leads to Vinh Hai, an isolated village inaccessible by road. Homestays are available if you wish to stay for a few days.
Watch out for the world's last white-headed langurs, also known as Cat Ba langurs, which can only be found in Cat Ba island now.
Tips:
September to November are the best months to visit Cat Ba, with some risks of storms. May to July can be hot, but the view of clear blue skies and orange sunsets might be worth it.
7. Cat Tien National Park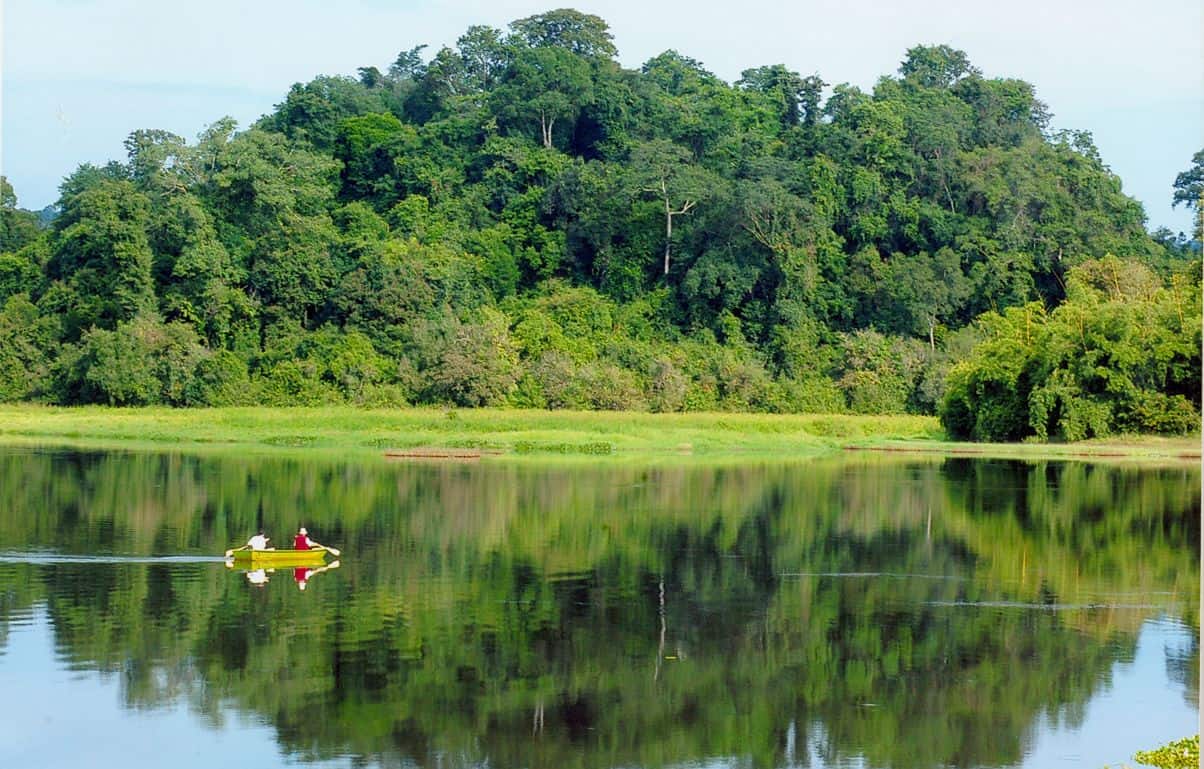 Location: Lam Dong Province, 150 kilometers north of Ho Chi Minh City
Highlights:
Cat Tien National Park is the closest national park to Ho Chi Minh City. If you wish to escape from the hustle and bustle of the city, Cat Tien is your sound option. Home to a wide variety of mammals, be prepared to catch a glimpse of bears, boars, gibbons and deers. Asian Black Bears and Sun Bears are among the most fascinating creatures to see.
The lowland forests are the largest in the country, making for great trekking, cycling, kayaking and boating tours. Accommodations come in all shapes and sizes, varying from campsites to bungalows, allowing for an authentic tropical experience.
Tips:
Perched halfway between Ho Chi Minh City and Da Lat, Cat Tien National Park is easily accessible from both cities. The best time to visit the park is in its dry season, which is between December and July. The rainy season will bring about slippery grounds, making it hard to walk and climb around.
8. Tram Chim National Park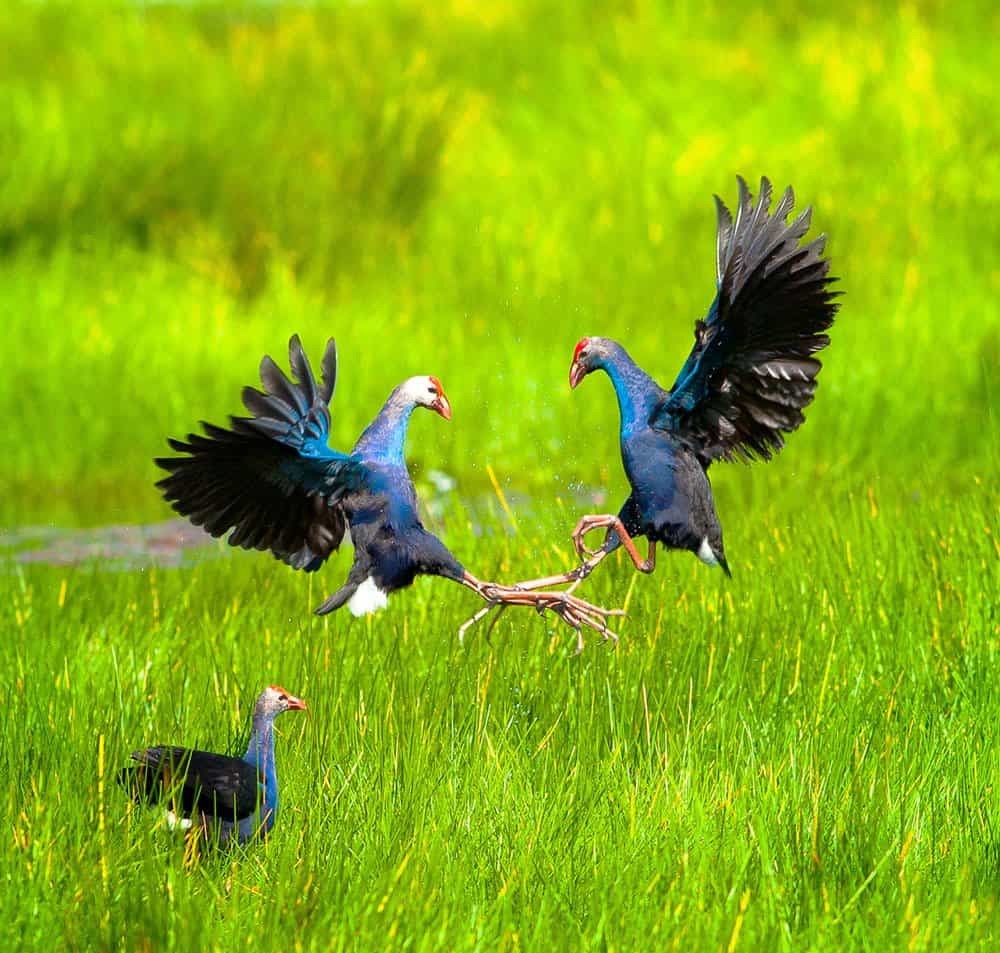 Location: Dong Thap Province, 170 kilometers west of Ho Chi Minh City
Highlights:
Covering more than 7 ha in Dong Thap Province, Tram Chim National Park boasts a system of swamps, grass-plots and criss-crossing canals. Home to 233 species of birds, Tram Chim is the place where the most endangered birds will be found, including redhead cranes, painted stocks, Malaysian plovers and spot-billed pelicans. The park also has a forest of cajuput, in which you can make your way through by paddling on a small wooden boat. It's the typical scenery you will come across in most any Mekong Delta's wetlands.
Boat trips, fishing, rice harvesting and bird-watching are the top popular activities. The unique local cuisines include crab hotpot, crispy fried fish and fish sauce hotpot.
Tips:
The park is best seen in early morning and late afternoon, when the birds are most active. It's best to check out Tram Chim during the dry season, which lasts from August to November.
As one of the greenest countries in Southeast Asia, Vietnam draws hordes of nature lovers to its stunning natural parks and nature reserves every year. While it's a relaxing, soul-soothing experience to discover forests, mountains, caves and beaches, always remember to bring along insect repellents, sunscreens and wear nature-look clothes.