One of the best things to do in Vietnam, a country of rich culture and a long history, is surely visiting one of its museums. There are hundreds of Vietnamese museums scattered in the country, offering you deeper insights into many sides of Vietnamese life including its wars, ethnic minorities, as well as different forms of arts. No matter you are interested in Vietnam's history, culture, or arts, the perfect museum for you is just waiting for you to be discovered here.
1. Vietnamese Museum of Ethnology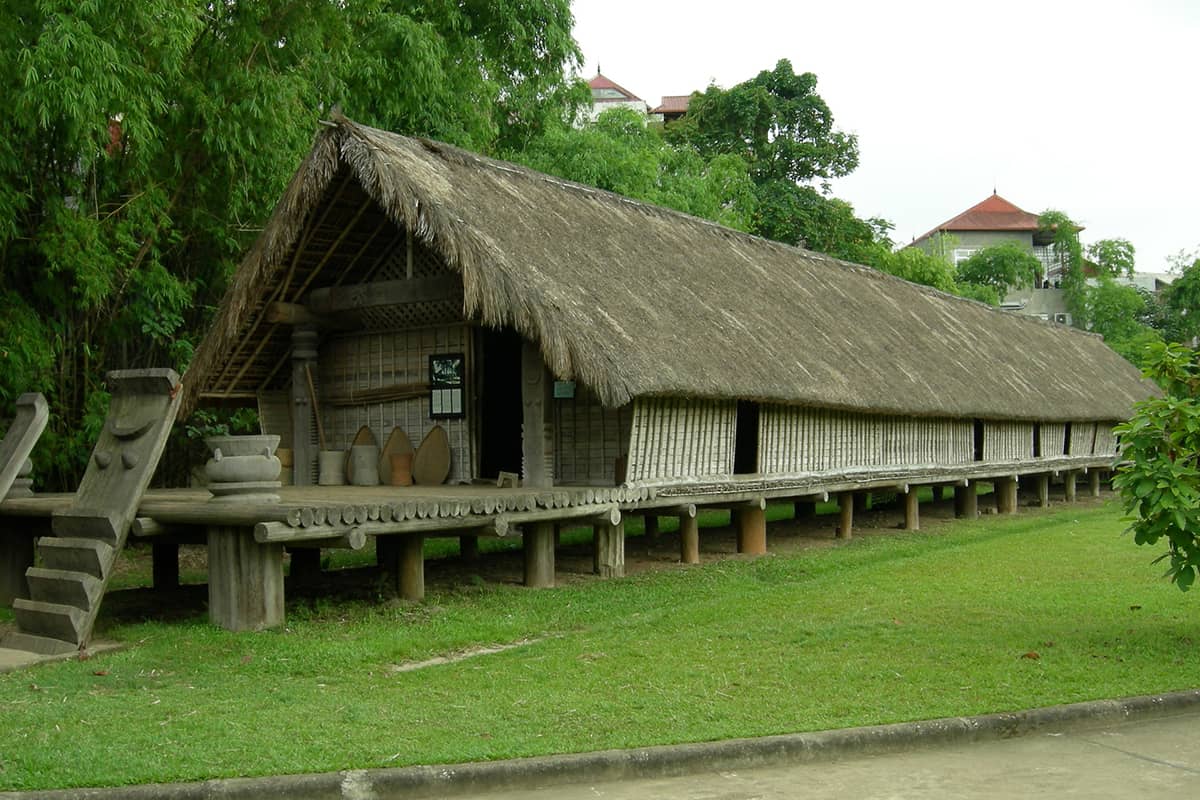 Location: Nguyen Van Huyen street, Cau Giay district, Hanoi
Opening hours: 8:30 am – 5:30 pm
Vietnam has a diverse culture with up to 54 different ethnic groups. In order to preserve cultural heritages as well as promote the diversity within the country, Vietnamese Museum of Ethnology was established in Hanoi. It is truly an ideal place to get to know information about the ways of life of Vietnamese people, from symbolic rituals to religious events of so many ethnic groups. Here, visitors can find plenty of replicas, Vietnamese homes with varying architectural styles in the outdoor area. Besides, the traditional traits can be seen through the water puppet theatre as well as calligraphy. There are more than 15.000 artifacts displayed in the museum, including audio tapes, great photographs, and other forms of multimedia. The indoor space has priceless antiques and daily objects of different Vietnamese ethnic minority groups like Muong, Dao, H'Mong, Cham, Hoa, etc. So, if you are staying in the capital city – Hanoi, don't forget to visit this Vietnamese museum to get a glimpse of cultural identity.
2. War Remnants Museum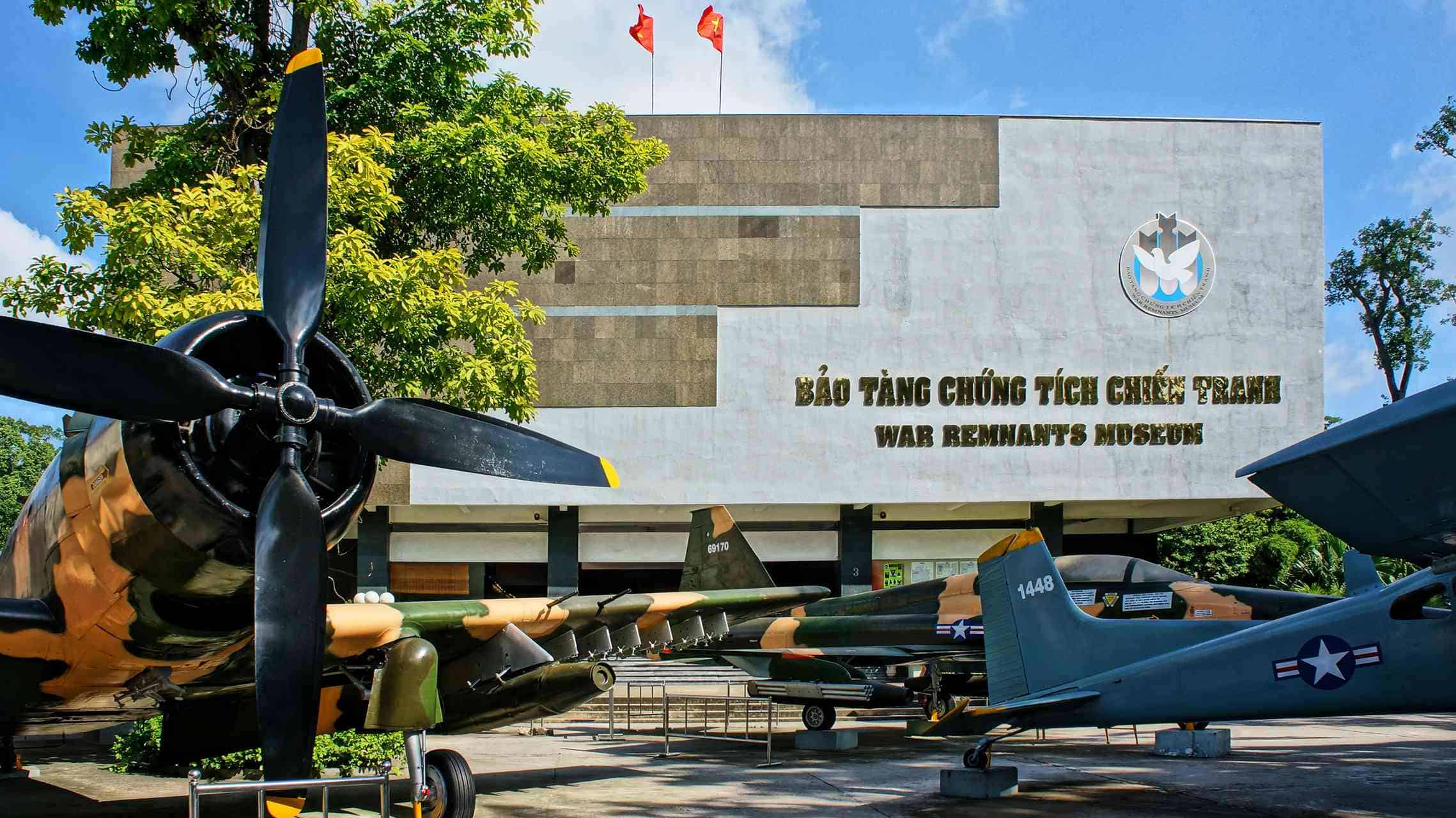 Location: 28 Vo Van Tan street, District 3, Ho Chi Minh city
Opening hours: 7:30 am – 6:00 pm
Have you ever heard about the Vietnam War? If you are wondering how this small country could win the battle, the War Remnants Museum in Ho Chi Minh city is a great source. It well depicts the propaganda that highlighted the horrors of wars with political bent. There are a lot to see in this museum. The very first thing you may notice are the large pieces of authentic military hardware that are placed outside the main building. Inside the front entrance, the F-5A fighter looks impressive and is easily recognized. Coming inside, there are so many displayed photos about war that are really horrific. However, that is the war and the photos are so real. In the photos, you can see bodies blown to pieces, and many kinds of gruesome injury due to the war. It just takes you less than 1$ entrance fee to see how the war happened in Vietnam.
3. Vietnam Women's Museum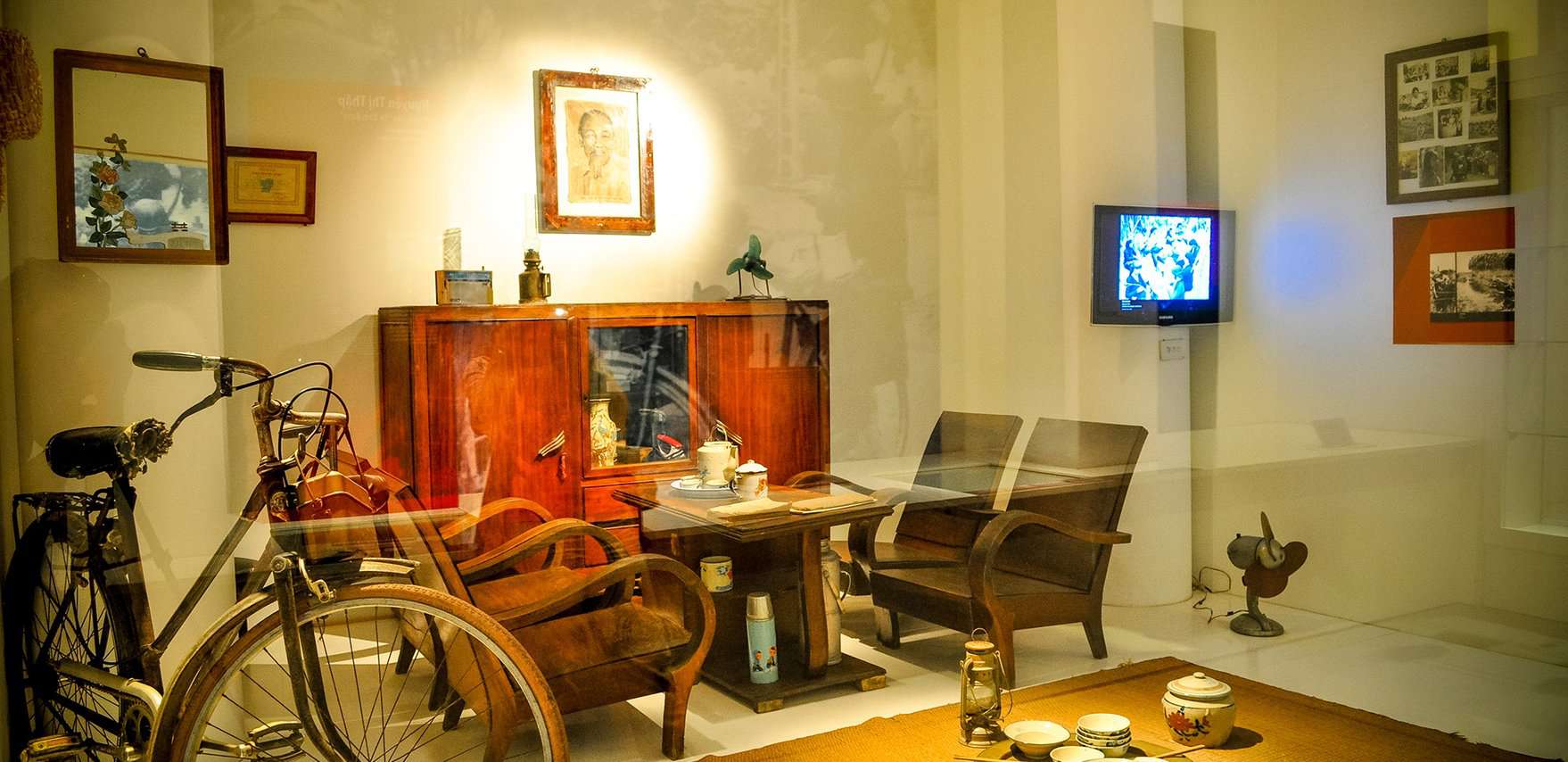 Location: 36 Ly Thuong Kiet street, Hoan Kiem district, Hanoi
Opening hours: 8:00 am – 5:00 pm
There are numerous museums in Vietnam but this one stands out as it beautifully tribute to Vietnamese women across the ages. Run by the Union of Vietnamese Women, Vietnam women's museum is considered as one of the most powerful movements. Inside, you can see plenty of narratives like women of street vendors, rice paddy fields, academics and mothers, etc. It also gives you a further understanding about the life of Vietnamese women, including fashion, family life, marriage, etc. Even if you are a foreigner, it is not difficult to discover the museum as the displays are presented in storytelling format and there are both English and French signs. Over 1000 artefacts here show many faces and the important roles of Vietnamese women in both wartime and modern time. 
4. Hanoi Contemporary Arts Center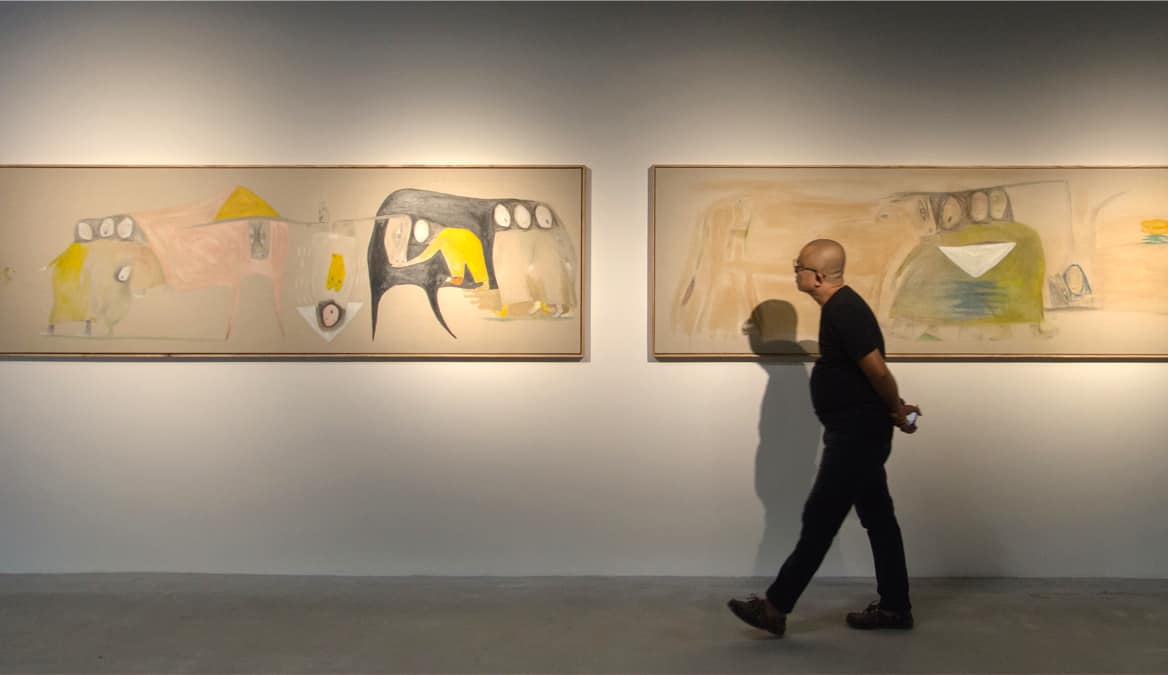 Location: B1-R3 Floor, Royal City, Nguyen Trai Street, Thanh Xuan district, Hanoi
Opening hours: 9:30 am – 9:00 pm
This is a newly built museum that has opened to the public since 2017. With a total area of 4000 square meters, the museum consists of a projection room, a library, storage room, and a tea shop. The museum was built in order to provide the artists with a platform where they can exhibit their work and preserve the art and cultural heritage of the country. It has attracted many national and international artists to connect with other members in the community and show their talents. The modern infrastructure and well-equipped rooms is a plus point. Many activities take place in this arts center like movie screenings, workshops, seminars, etc. So if you stay in Hanoi, you can visit this place to have a look at the modern Vietnamese arts.
5. Museum of Cham Sculpture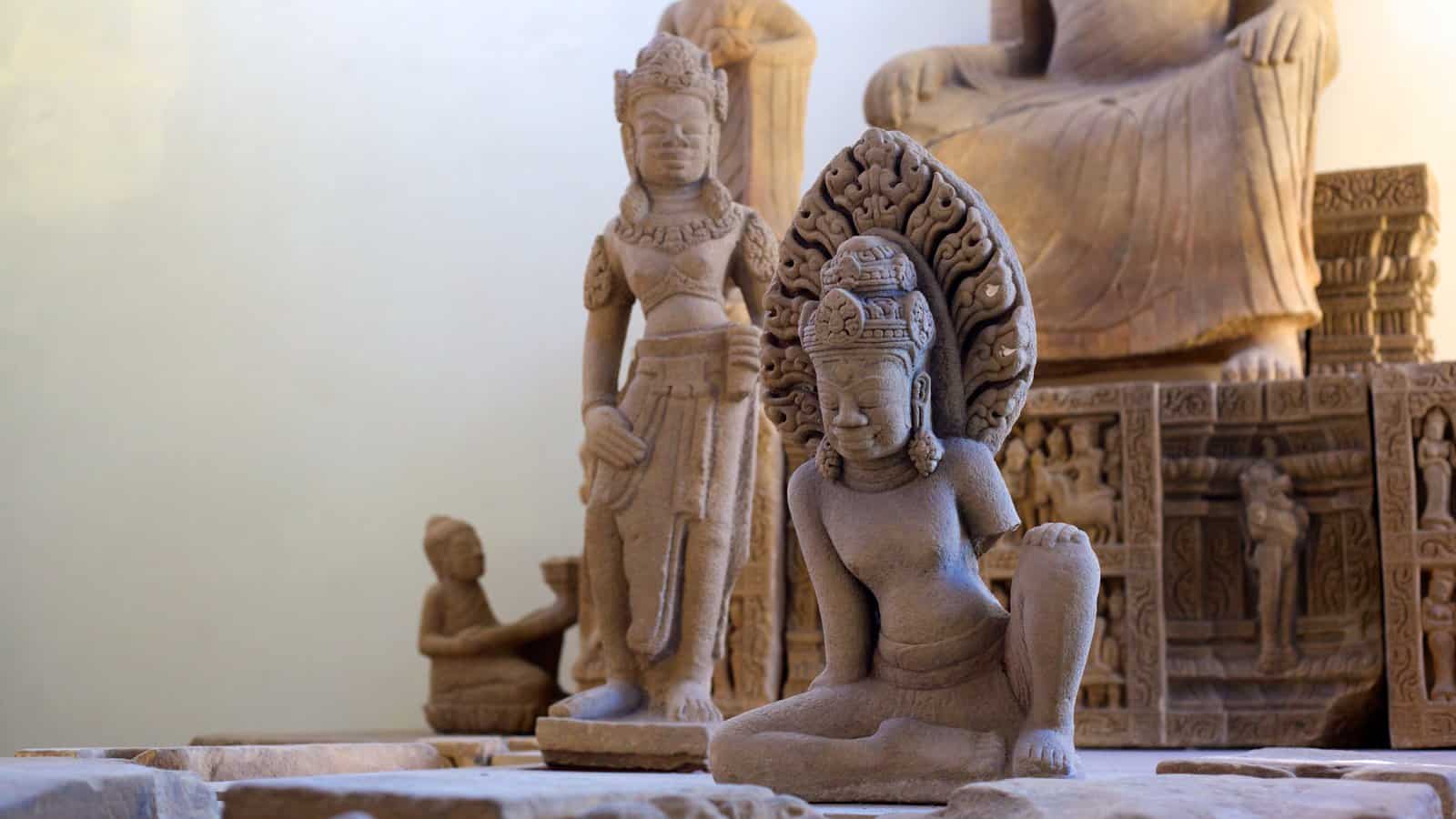 Location: 2 2 Thang 9 Street, Danang city
Opening hours: 7:00 am – 5:00 pm
Located near Han River, the Museum of Cham Sculpture is a pride of Danang citizens and also an ideal attraction for tourists to this city. It was constructed by French when they colonized the country. If you are interested in Cham culture, this might be the best place to visit in Vietnam. Undergoing many times of restoration, the museum itself is considered a fine example of Cham's architecture, easily seen through the sophisticated lines. It is home to almost 2.000 artifacts in different shapes. 500 of these are displayed inside the museum while the others scattered along the campus. Here, you will surely be amazed at its great combination of both Cham and French architecture, bringing peaceful moments during your journey. There are many relics of the Champa kingdom and ramparts of the central highlands and the south central coast are collected and stored in this museum. Most of the sculptures are made from 3 main materials consisting of terracotta, sandstone, and copper. Walking into this museum and admiring these artifacts, you can truly immerse in the nostalgic entangles and peaceful atmosphere.
6. Hoa Lo Prison Museum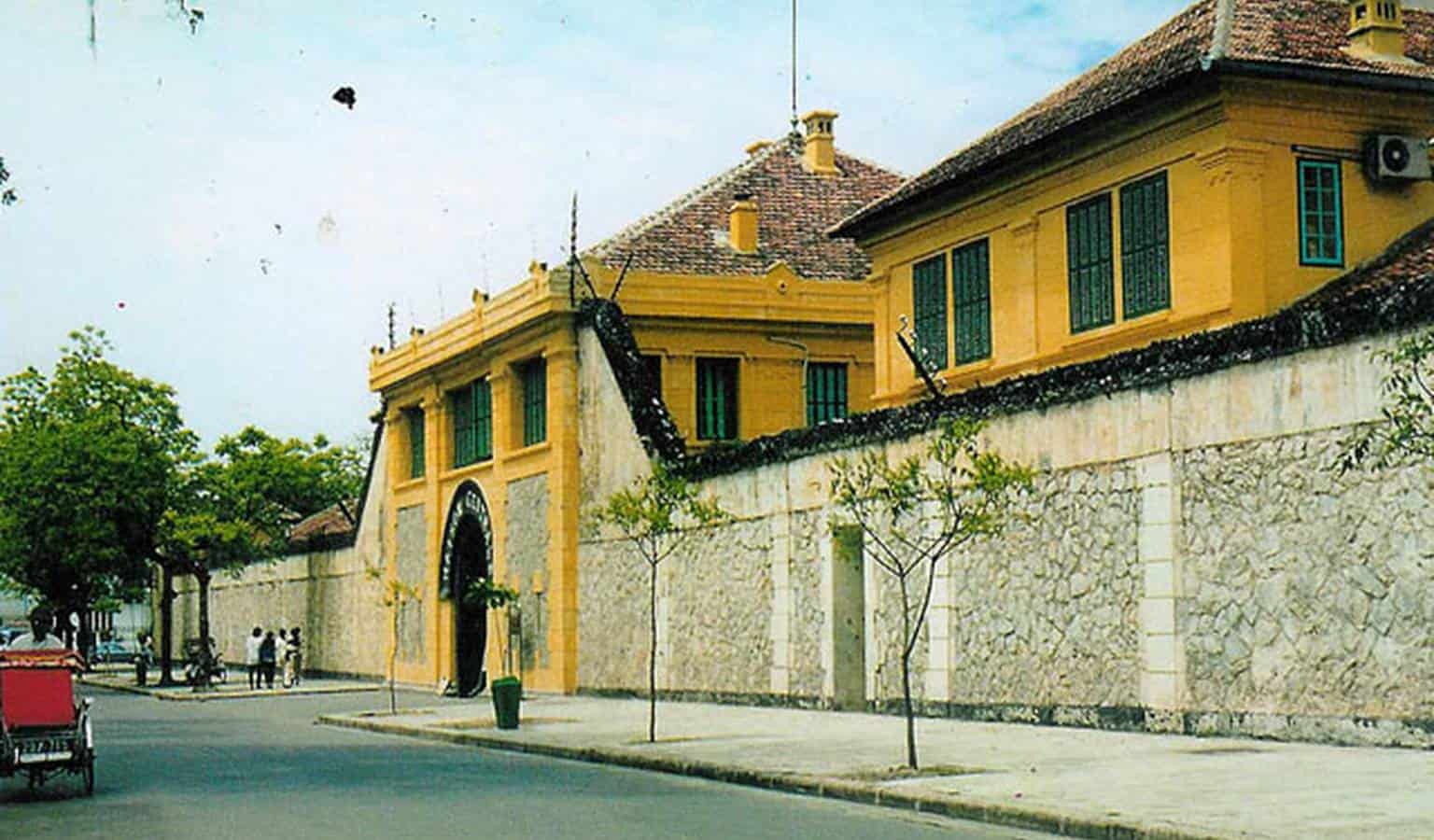 Location: 1 Hoa Lo street, Hoan Kiem district, Hanoi
Opening hours: 8:00 am – 5:00 pm
Close to Hoan Kiem Lake in Hanoi, this museum is visited by many tourists. Also known as "Hanoi Hilton", it had witnessed so many horrific memories of Vietnamese patriots during the war. Built by the French colonial government, Hoa Lo Prison Museum was once the place where Vietnamese political prisoners were kept under atrocious conditions. They had to suffer numerous inhumane tortures. Considered as one of the most secure and biggest prisons in Indochina, this prison museum has a lot of things to see. You will see the environment where the prisoners lived with little amount of sunlight and air, suffering severe health issues and even deaths. You also have a chance to know gruesome tortures to misbehaving people in Hoa Lo prison, like being hung upside down or hit by electric shock, etc. 
7. Museum of Sa Huynh Culture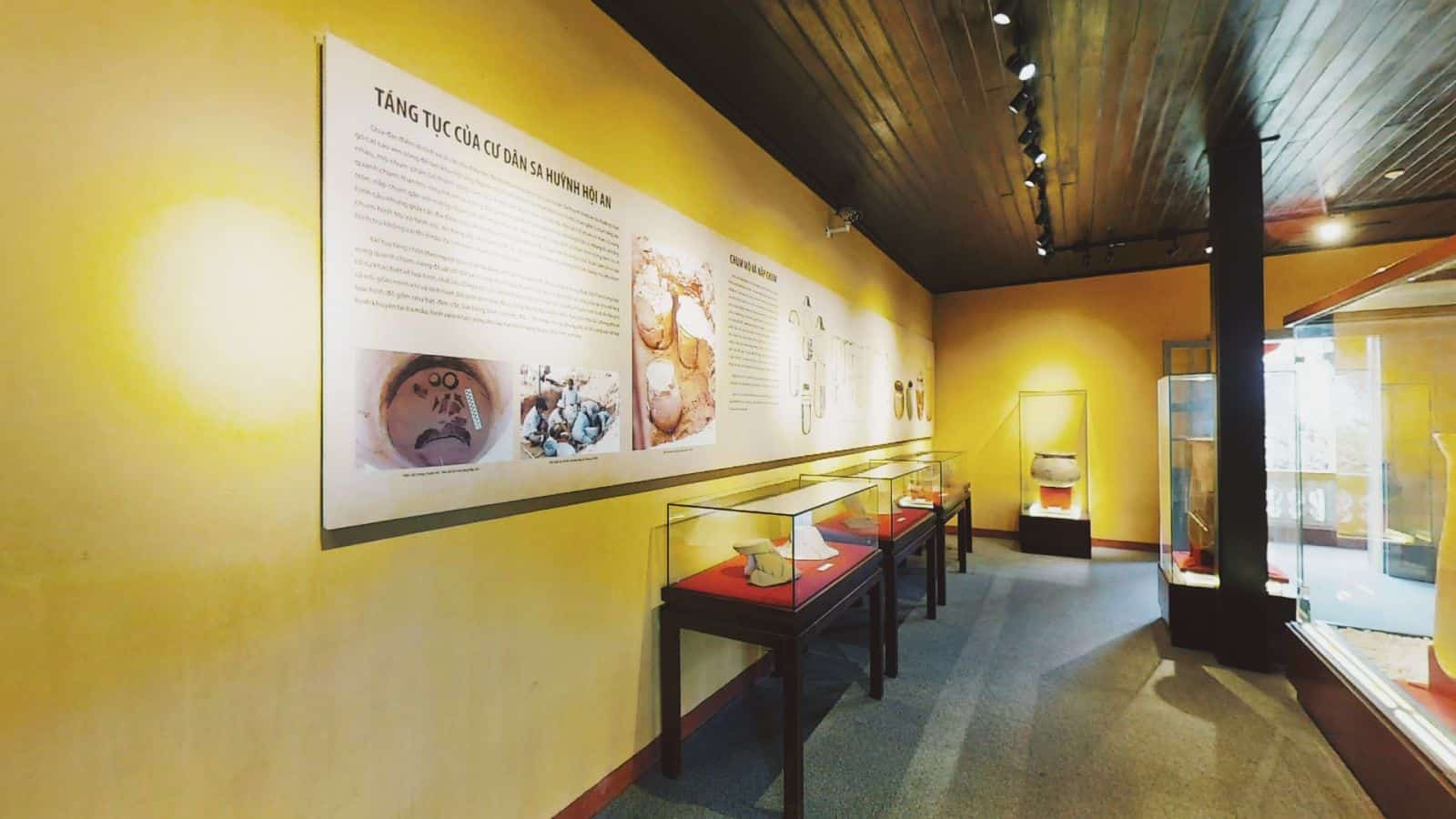 Location: 149 Tran Phu street, Hoi An Town, Quang Nam province
Opening hours: 7:30 am – 4:30 pm
For those who have heard about Sa Huynh civilization and want to get an insight into this, don't forget to combine the Museum of Sa Huynh Culture in your trip to Hoi An ancient town. The place is a bearer of not only rich but also rare legacy and among the most crucial museums in this town. You can find plenty of Sa Huynh items in this museum including weapons, jewelry and useful implements. Most of the items are well-preserved and stored here. Especially, you will see up to 200 jar burials dating back to the Iron Age. The ceramic artifacts in the cemetery site are the most impressive with the covers of earth-yellow and pencil colors. Besides, there are many tools for weapons and productions made from iron also. 
Apart from the Vietnamese museums above, there are many other interesting museums as well. Each museum will give you an insight into a specific field. So, don't forget to add one of them to your itinerary. It will surely make your trip more awesome.