Situated in the North-East of Phu Quoc Island and the Northern and Eastern boundaries with the coastline, Phu Quoc National Park covers of 31,422 ha, accounting for 70% of the area of Phu Quoc Island, which is regarded as a precious thanks to the prosperity of natural beauty.
According to director Pham Quang Binh, Phu Quoc National Park is located on an island that has a mixture of continental and coastal climate, creating a rich ecosystem of primeval, secondary and indigo forests. Its indigo forests are distributed in the wetlands or the lowlands that is flooded in the rainy season and sloping hills…..
Location: 26km north of Duong Dong, Phu Quoc Island
Ticket price: Free
I. Topography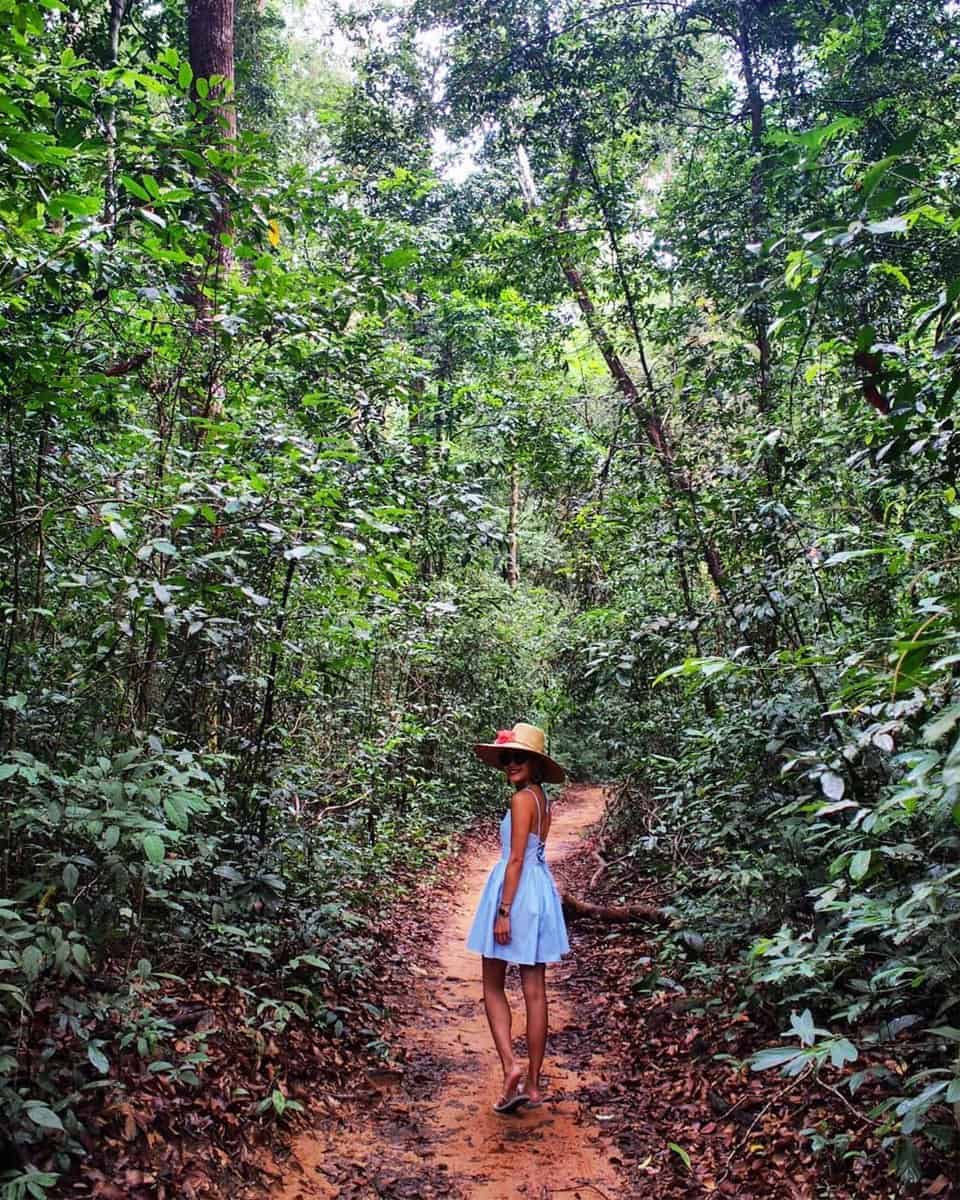 The topography of the national park is hilly, despite not particularly steep with the highest point is Mount Chua, at 603 m. Being drained by numerous, mainly seasonal, streams, the only sizeable river on the island is the Rach Cua Can river, which drains the southern part of the national park, and flows into the sea on the west coast of the island.
Covering more than 27,000 ha of forest, including 6,000 ha of buffer land and 20,000 ha of surrounding ocean area, Phu Quoc National Park has a rich ecosystem due to the co-existence of the Malaysian, Burmese and Himalayan species.
II. Biodiversity Values
1. Flora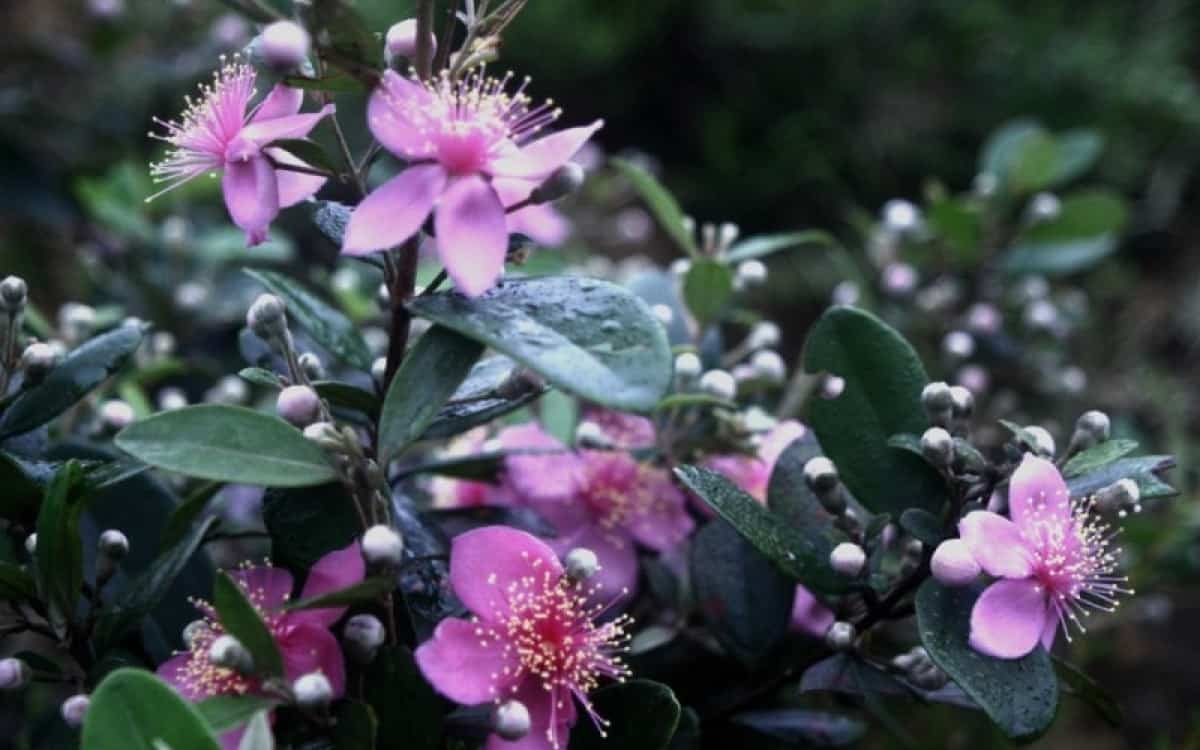 In terms of flora, Phu Quoc National Park is the idea environment for more than 470 species of plants and several types of coral reefs offshore. Phu Quoc Island is lowland evergreen forest and the national park supports 12,794 ha of forest, equivalent to 86% of the total area.
To date, 929 plant species have been recorded on Phu Quoc Island. At lower elevations in some areas, the national park supports distinctive formations of Melaleuca – one kind of trees that the leaves are evergreen, alternately arranged, dark green and grey-green in color.
2. Fauna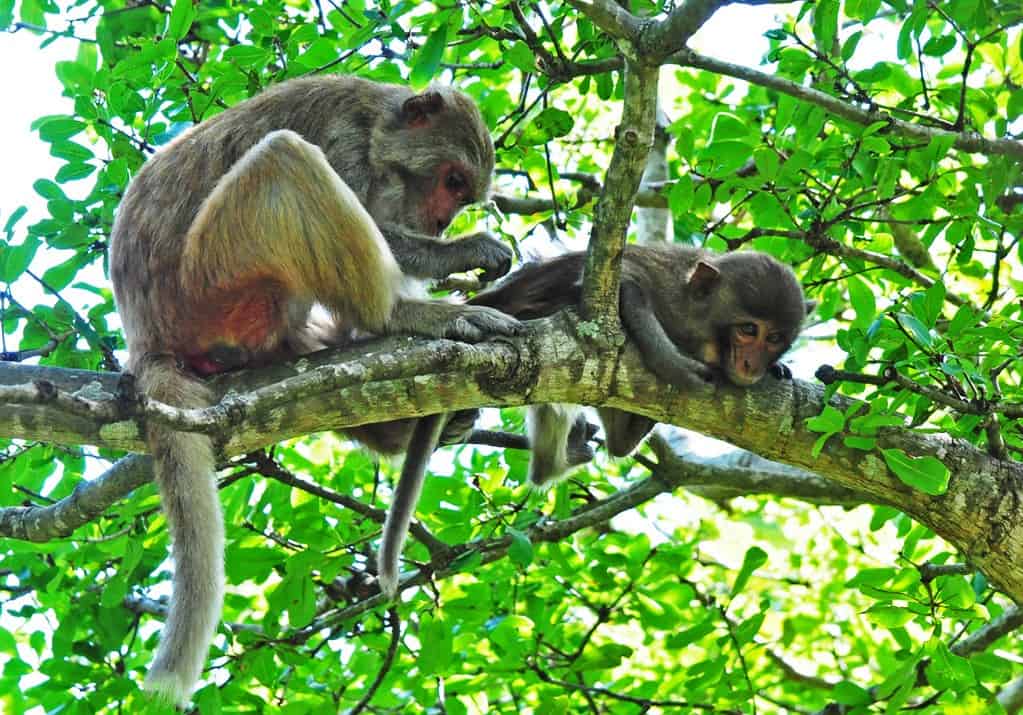 As regards to the fauna, a list of 43 mammal species belonging to 18 families and 6 orders was compiled in here. Among these recorded species, 6 species are listed in the Red Data Book of Vietnam (2000), 6 species in the 2005 IUCN Red list and 11 species in the Governmental Decree 32/2006/ND-CP.
Silvered langur, slow loris, pygmy loris, crab-eating macaque, stump-tailed macaque, small-clawed otter and fruit bats are species of the most conservation concern. Besides, due to the extremely plentiful coral reefs in the south of the island, there are 125 species of fish, 132 species of mollusc and 62 species of seaweed.
Interestingly enough, Phu Quoc is also one of the two places in Vietnam where the Dugong, a marine species on the brink of extinction can be found.
III. Conservation Aspect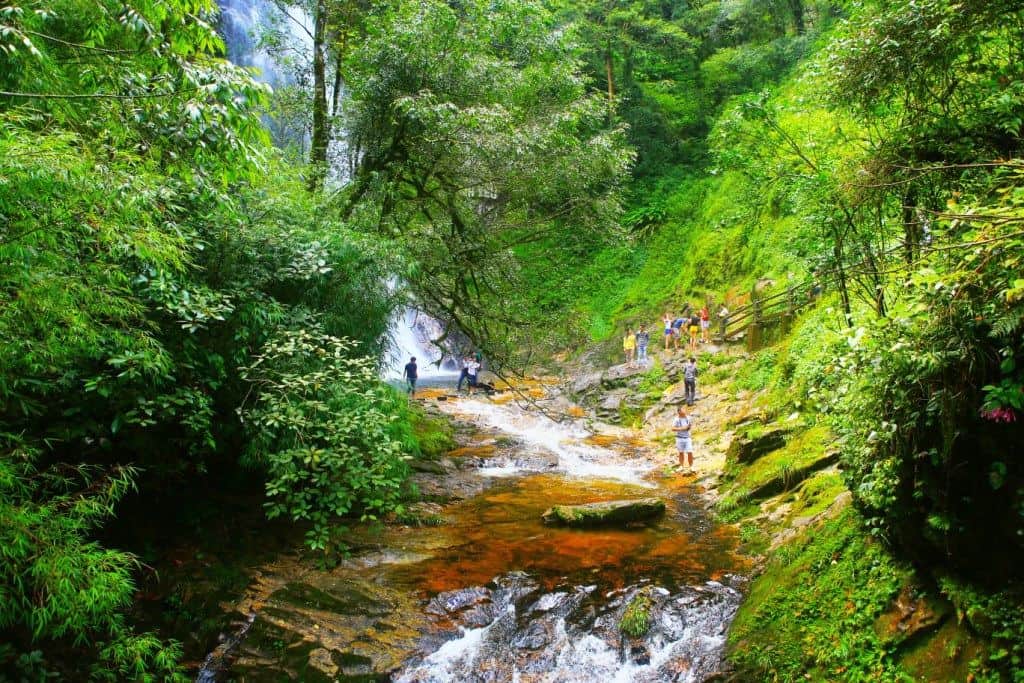 In 2001, the Government decided to upgrade the park to preserve its ecology, and then the Park Management Board has coordinated with local residents and military units to implement forest protection measures, particularly fire prevention.
"The rainy season in Phu Quoc is short but the dry season is longer there. So, we have established a forest fire prevention steering board and firefighter units which are on standby," said Mr. Binh – director of the park. "Every commune and local military unit has worked out detailed fire prevention plans. We also have regular communications with local residents to raise their awareness of forest protection."
IV. Tourism Activities
Visiting Phu Quoc, travellers can have chance for sightseeing of historical sites; admiring with veneration beauty spots of streams, forests, caves and grottoes, beaches, coral reefs and mountains, etc. as well as visiting the villages famous for making sauces and know about a special species of Phu Quoc dog.
1. Trekking Trails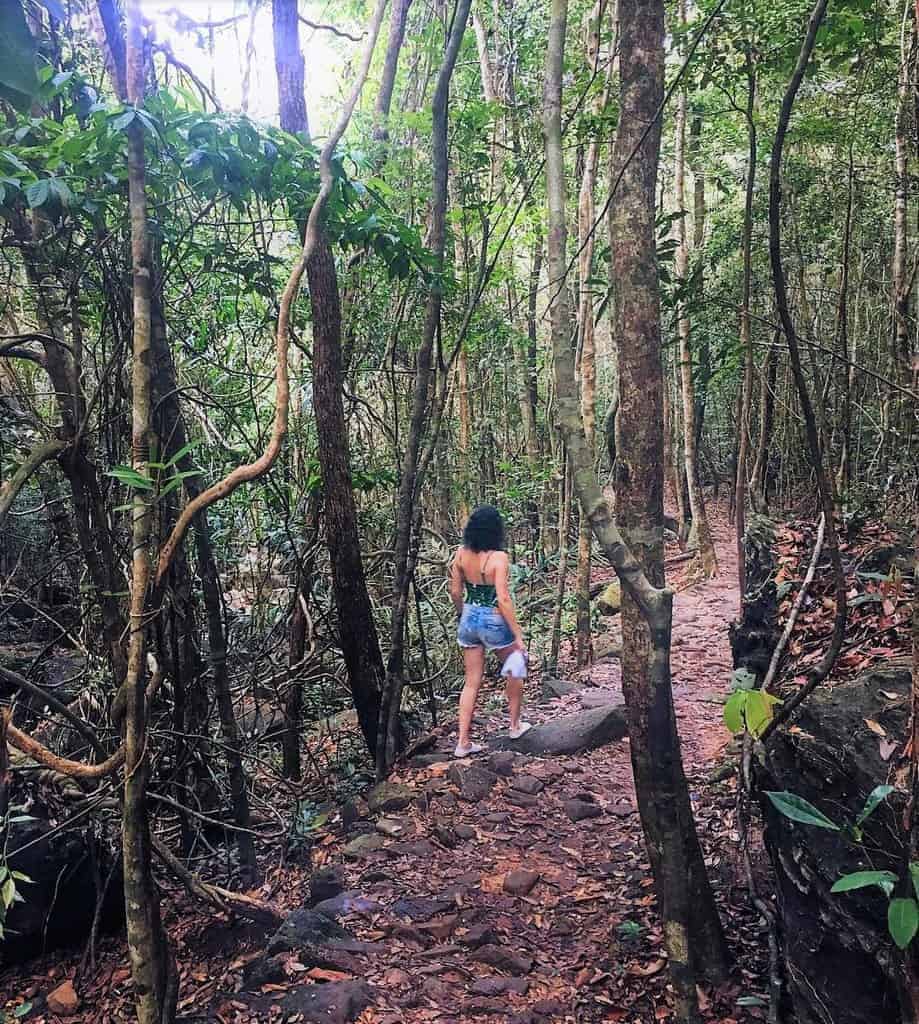 There are 2 trekking trails available for you to choose. Ganh Dau Trail is considered to be the simplest and most popular trail in Phu Quoc as the entrance is seen clearly and you can explore by motorbike or even on foot. Along the 5-km long trail, you will also have a chance to witness the beauty of Ganh Dau fishing village, which is famous for fish sauce throughout the country.
Meanwhile, Phu Quoc National Park Trail is narrower and is covered with lots of trees. It is suitable for morning trail.
2. Snorkeling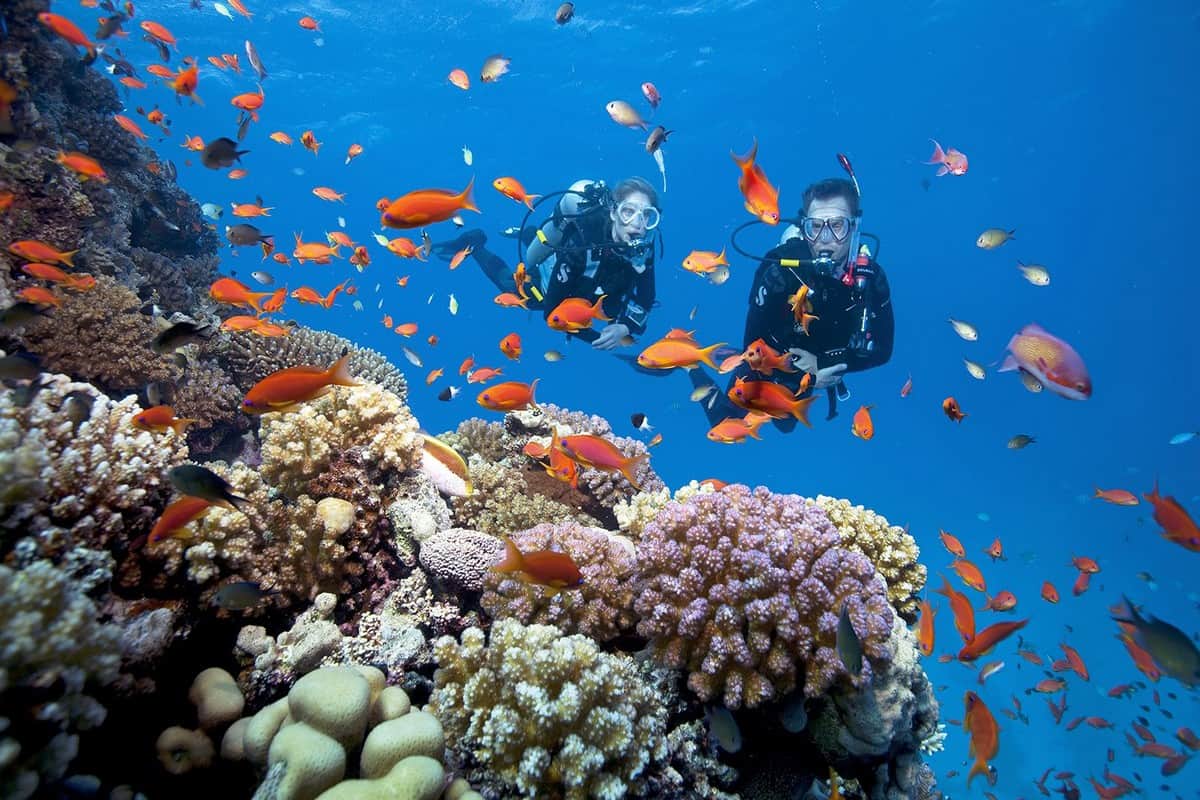 One of the best things to do in Phu Quoc is snorkeling. Phu Quoc has so many beautiful beaches with gorgeous coral reefs underwater. Once taking a snorkeling tour, you will have a chance to take a boat to the snorkeling spots, swim in the clear blue water and snorkel in it to see colorful fish and alive coral.
V. What to Eat?
Once coming to visit Phu Quoc, you should not skip some of the most typical food listed below.
1. Ken Noodles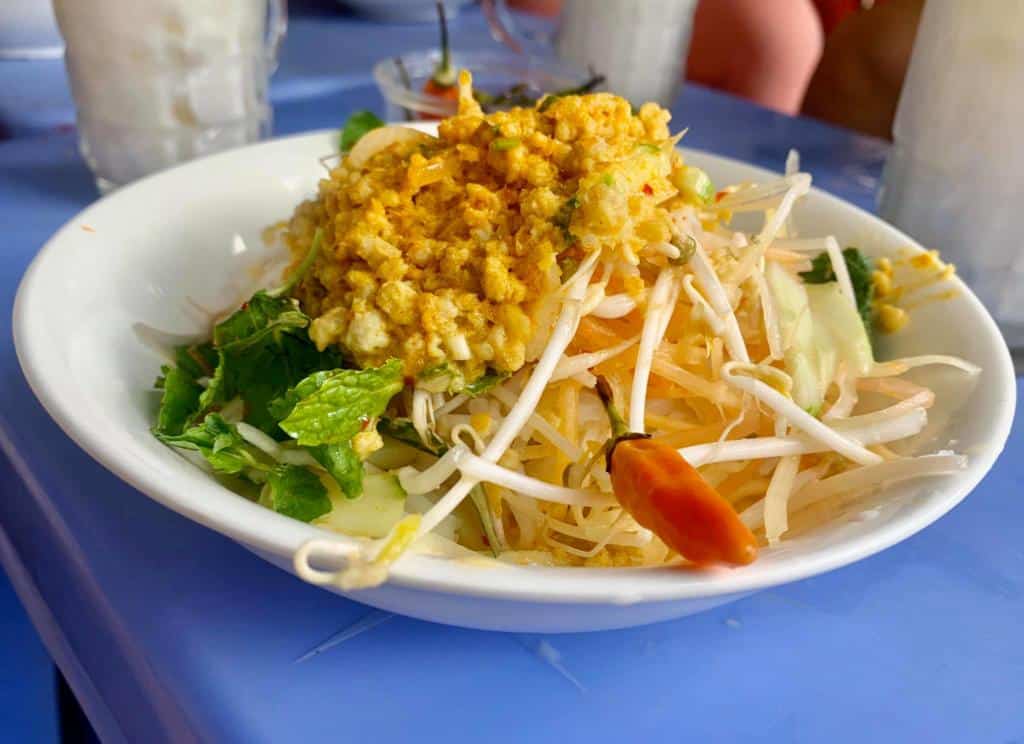 This may be a unique food that you can't find anywhere outside Phu Quoc. The special broth is made of fish broth, shredded fish, curry powder and coconut milk. A completed bowl of Ken noodles will include thin noodles, bean sprouts, sliced cucumber, raw papaya, cilantro, basil and a little bit of fish sauce.
2. Raw Herring Salad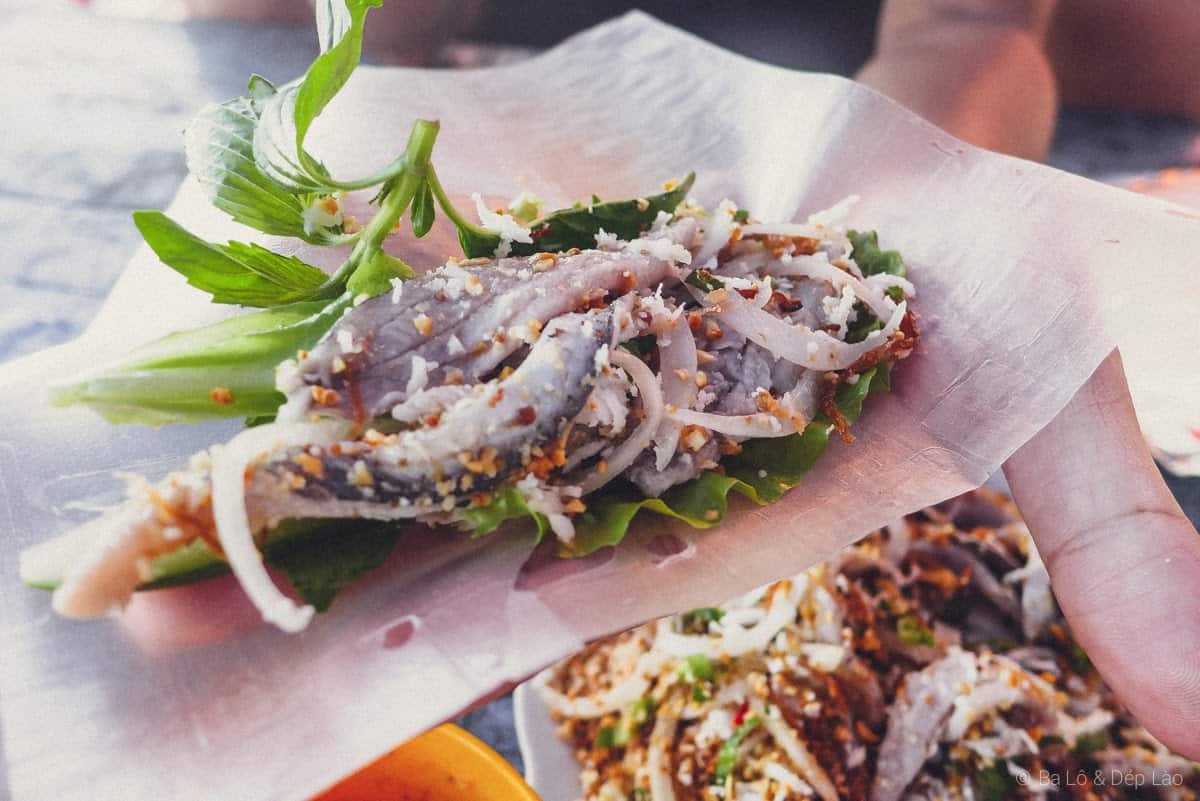 So as to make this dish, people will mix sliced raw herring, shredded coconut with onion and mint. Next, wrap them with fresh vegetables in the rice paper. The sauce to dip the food is made of authentic Phu Quoc fish sauce along with chopped chilli, roasted peanuts, shallots and garlic. People can also squeeze lemon on the fish to enhance the flavor.
3. Slipper Lobster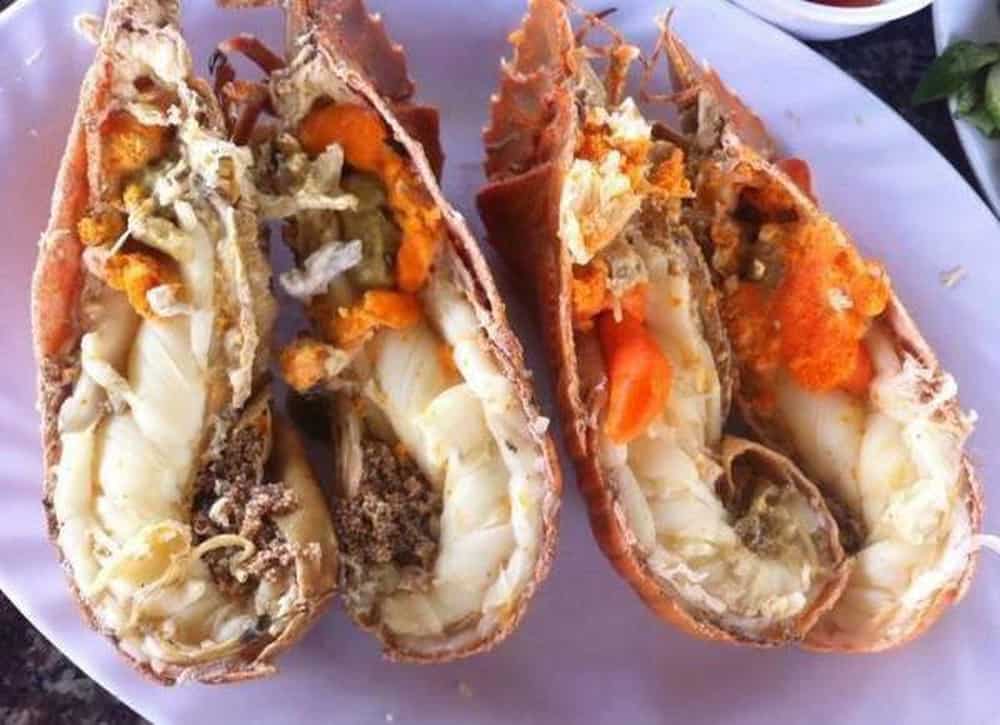 There are 2 ways to make this dish. The first way is to boil the lobster to enjoy the freshness and sweetness of its thick meat and delectable fragrance when eaten with a combination of lime juice and black pepper salt. The second one is to grill the lobster with cheese, then stir-fry it with garlic, butter and spring onion.
VI. Where to Stay?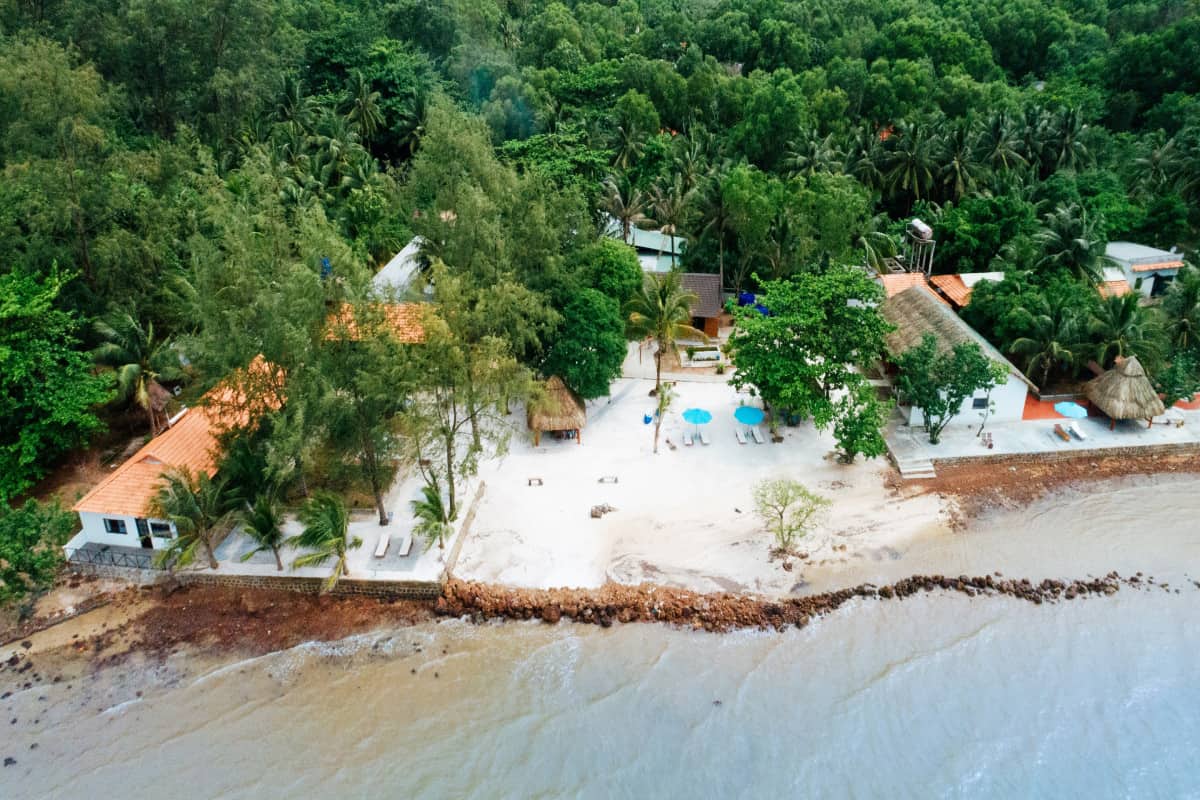 1. Capella Resort Phu Quoc
Location: Bai Thom, Phu Quoc, Kien Giang
Tel: 091 221 29 11
2. The Garden House Phu Quoc Resort
Location: Cua Duong, Phu Quoc, Kien Giang
Tel: 0297 3844 555
3. Ninila Fruit Farm Bungalows
Location: Ong Lang, Phu Quoc, Kien Giang
Tel: 093 814 57 03
VII. Tips and Tricks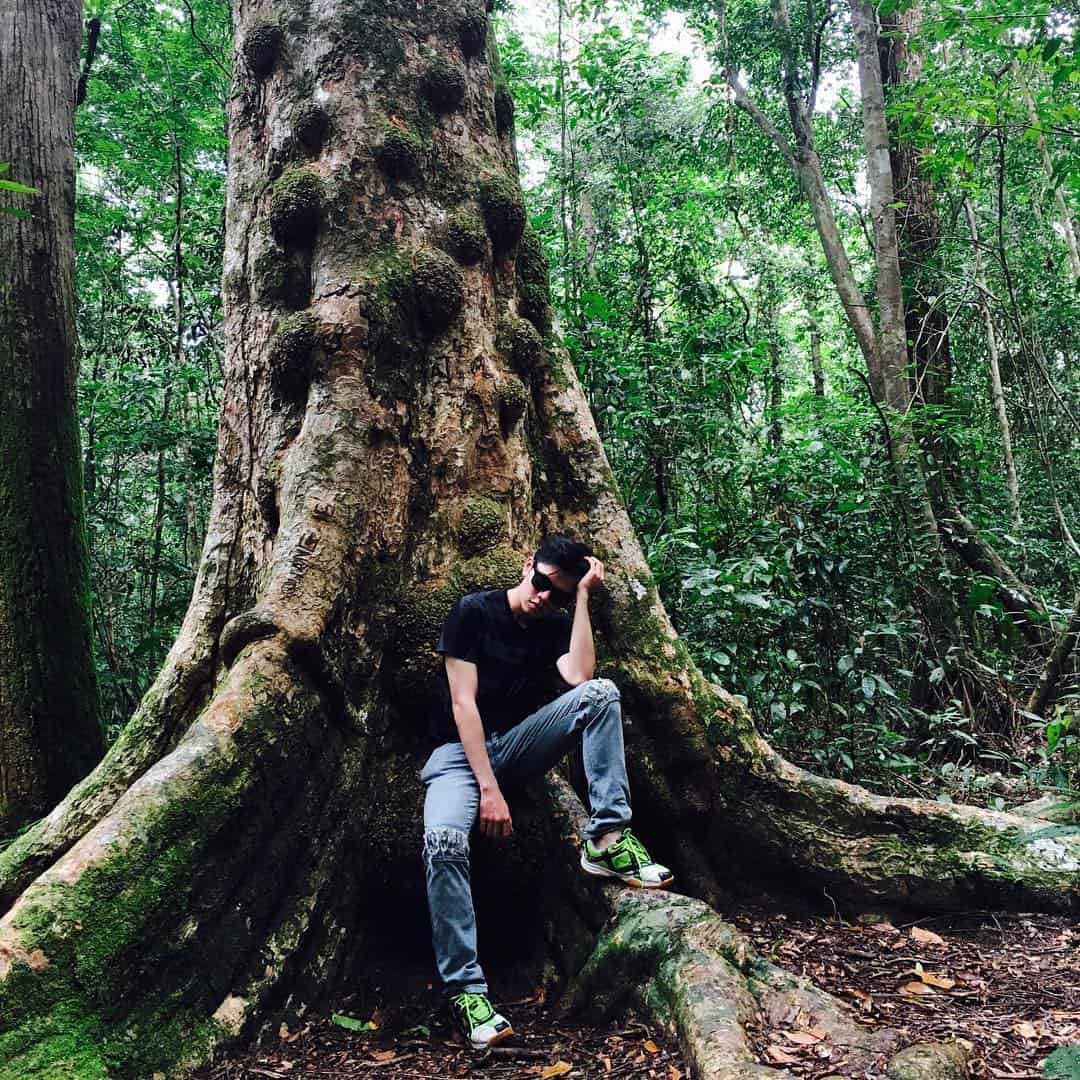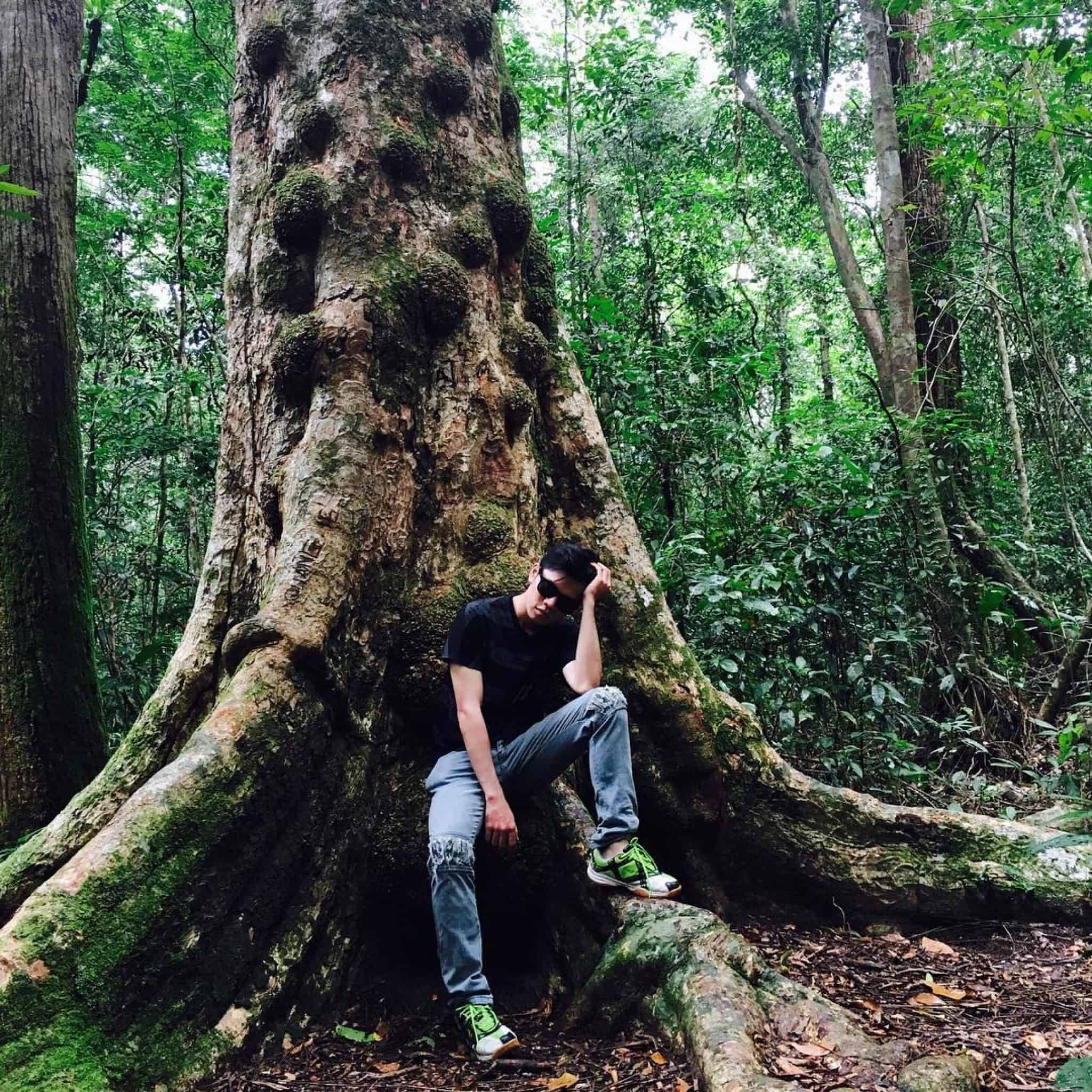 Make a careful plan before taking a trip to Phu Quoc National Park
Bring necessary equipment with you such as water, sunscreen, protective tools and well-equipped first aid kit along your track
A trip to Phu Quoc National Park will be definitely beyond your expectations!