Can Cake (also known as Bánh Căn in Vietnamese) is one among Ninh Thuan's popular cakes, regarded as the must-try dish for visitors to this province.
Can Cake is derived from the Cham Community and made from rice powder and steamed on soil stoves, which are produced in Bau Truc, with 10 -15 small holes to cook the cake in.
How to Make Can Cake?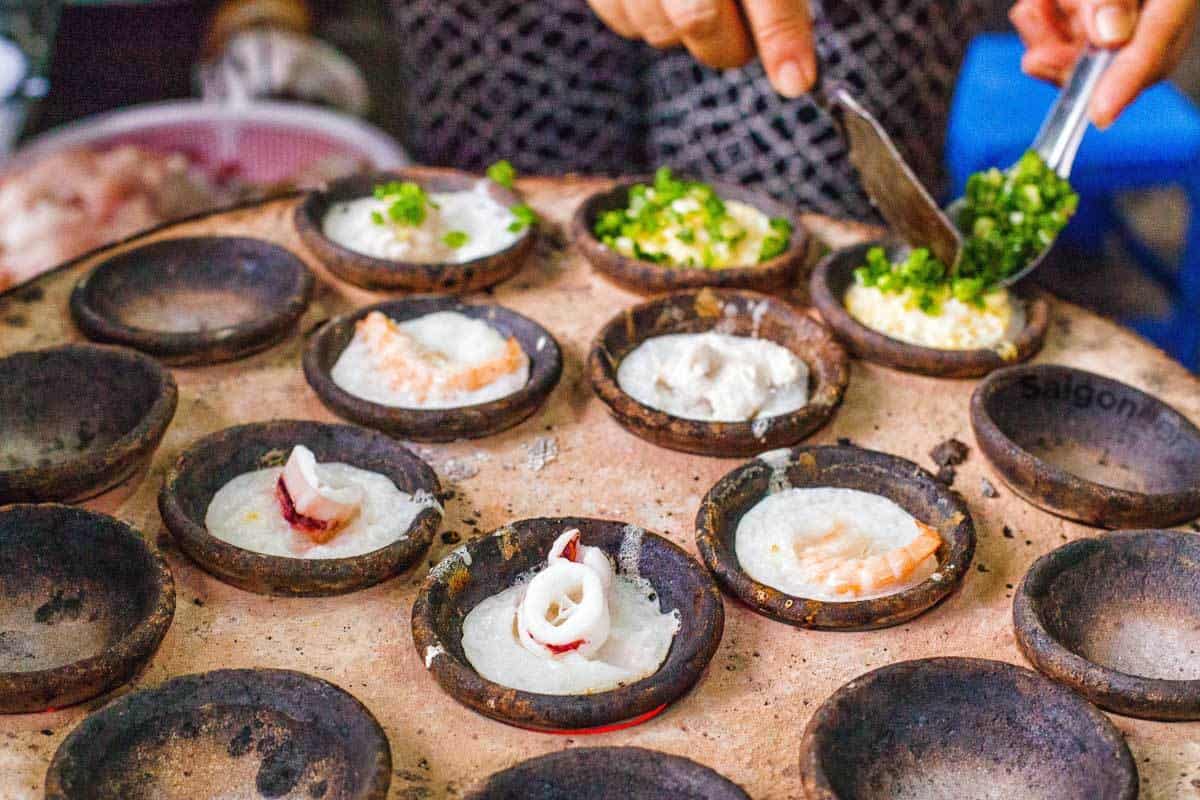 Firstly, the rice powder is mixed with eggs and water. Secondly, locals pour this mixture of powder, eggs and water into each hold on the soil stove. Finally, the cake is cooked by taking off the stove and dabbed with onion oil, shrimps, fish or meat.
How to Enjoy Can Cake?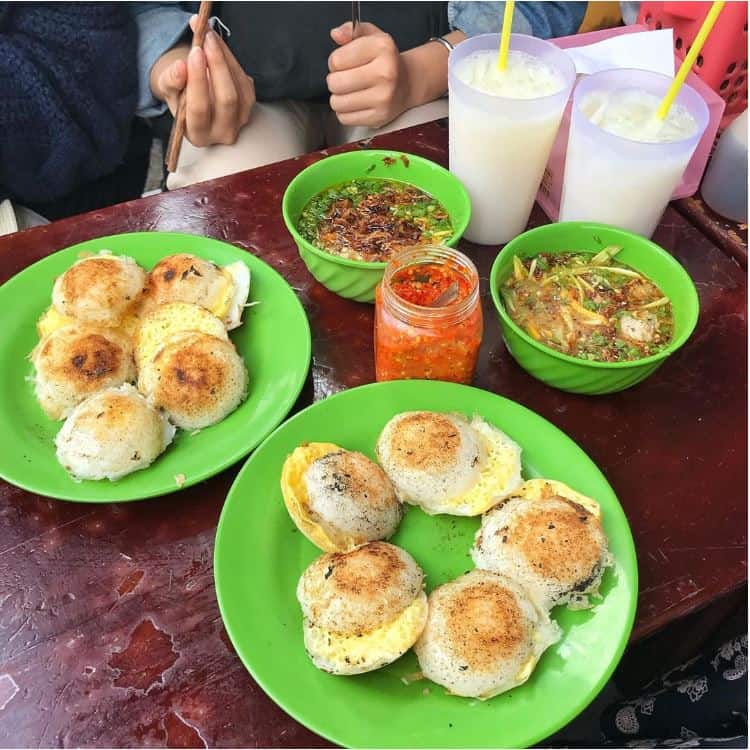 The most important factor of Can Cake is the sauce that is served with it as each sauce brings a different and unique taste for the cake. Although Can Cake is normally used with fish or peanut sauce, locals of Ninh Thuan seem to prefer the sauce from brined fish. When a large bowl of this sauce is brought in, and the cake dipped freely in this sauce.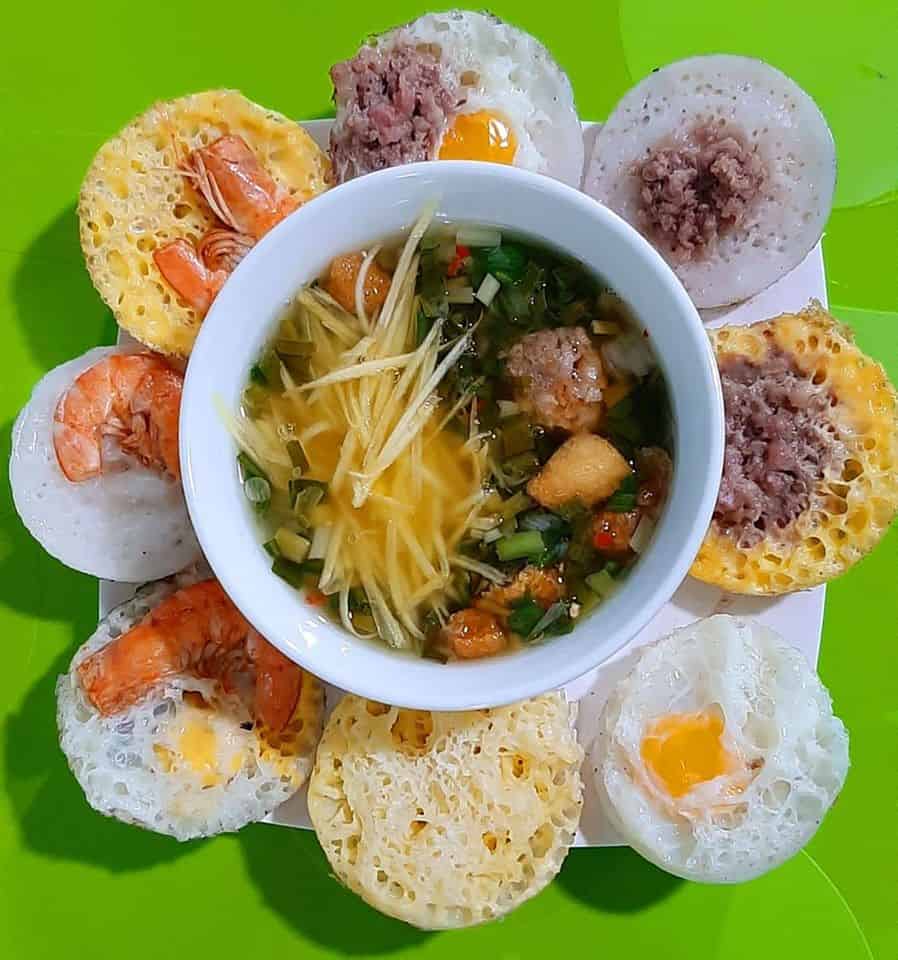 In fact, the flavor of rice, shrimp, oil, onion and fish is harmonically used to make a delicious and unforgettable dish for each visitor to Ninh Thuan.
One thing to remember, Can Cake is tastiest when it is still hot and crispy. Therefore, those who want to enjoy this cake is recommended to eat it right in local restaurant.