Considered the home to many tourist attractions, Vung Tau receives attention from visitors for its charming and unique attractiveness. Among many famous tourist sites in Vung Tau City, Niet Ban Tinh Xa Pagoda (aka Nirvana Vihara) is a beautiful pagoda which features the harmony of Buddhist architecture.
This pagoda is an ideal place for travelers who have a great sense of solemness and freedom. With the endless bustle of crowded city life, this temple is considered the best place to escape from the urban atmosphere and find peace in the soul.
Location: No.66/7 Halong street, No 2 District, Vung tau City, Ba Ria - Vung Tau Province
I. Niet Ban Tinh Xa History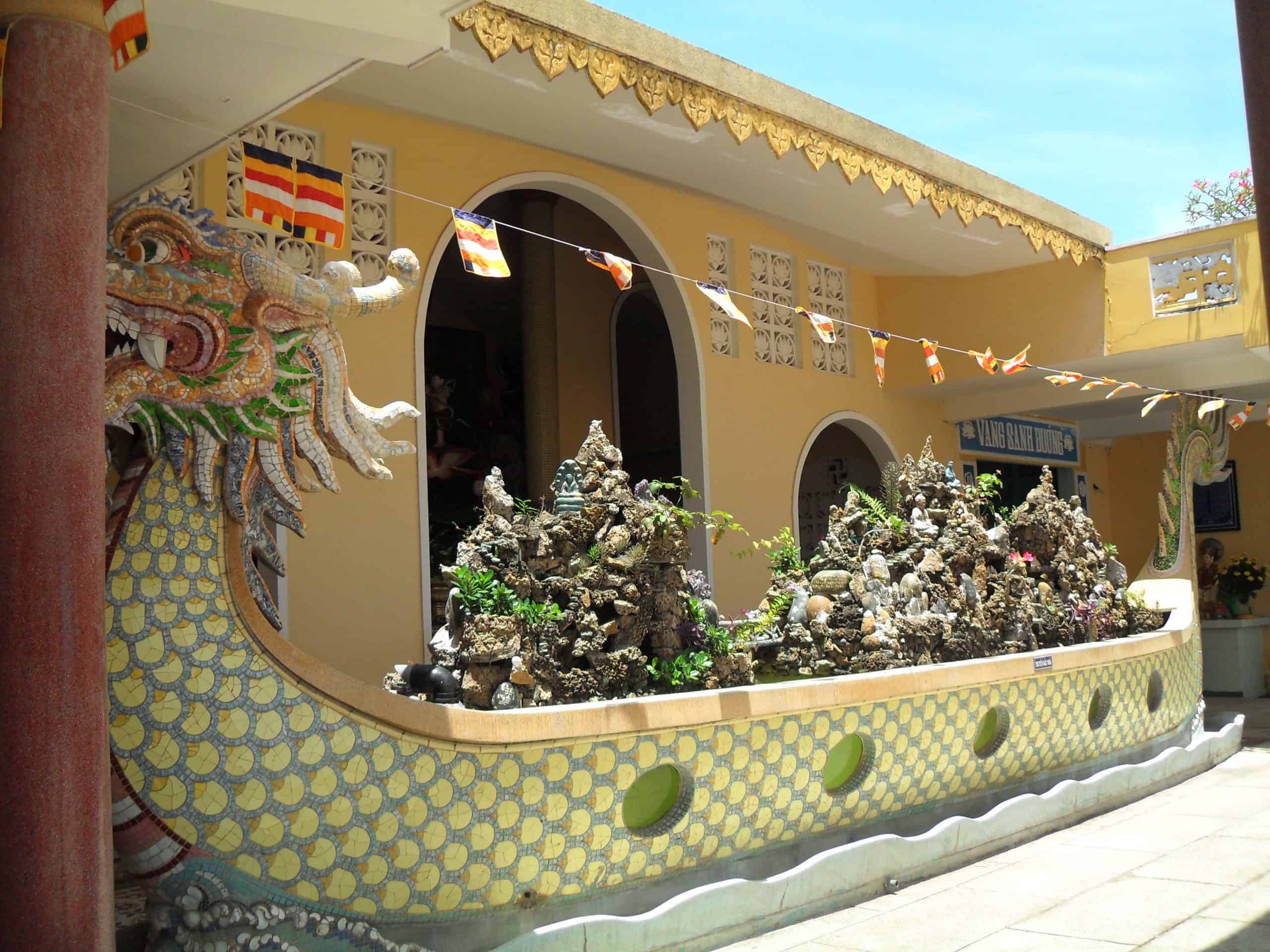 More commonly known as Nirvana Vihara or Reclining Buddha pagoda, Niet Ban Tinh Xa is regarded as the holy sanctuary of Buddhism. The monastery was established on a hill from 1968 to 1974 symbolizing an ancient lotus stupa. All the budget for construction was funded by Buddhist fellows, monks, and nuns. Thich Thien Hue – a respected monk was in charge of representing the constructing worries.
II. Niet Ban Tinh Xa Architecture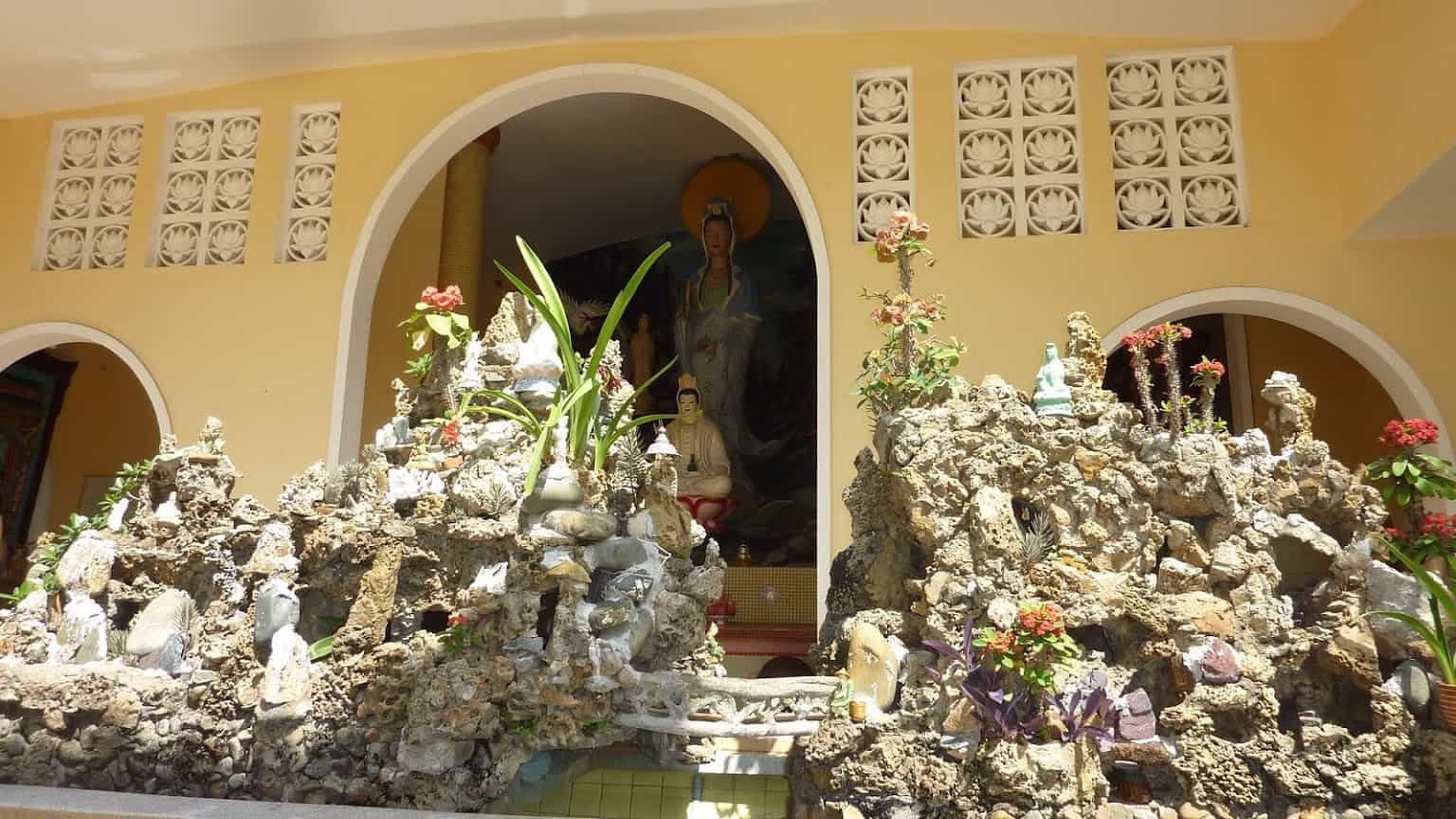 The intricate architectural style makes this monastery become one of the most impressive pagodas in the area. Visiting this site, tourists will easily be stunted by the marvelous structures spanning over the 10,000-meter square and ample rows of houses.
The big gate is outstanding with these words "Niet Ban Tinh Xa" and two gate sides have parallel distiches "Niết bàn thị hiện, độ chúng niệm phật, tâm thông, chân giải thoát. Tịnh xá vinh quang, vô lậu giác ngộ chánh pháp hiển Như Lai."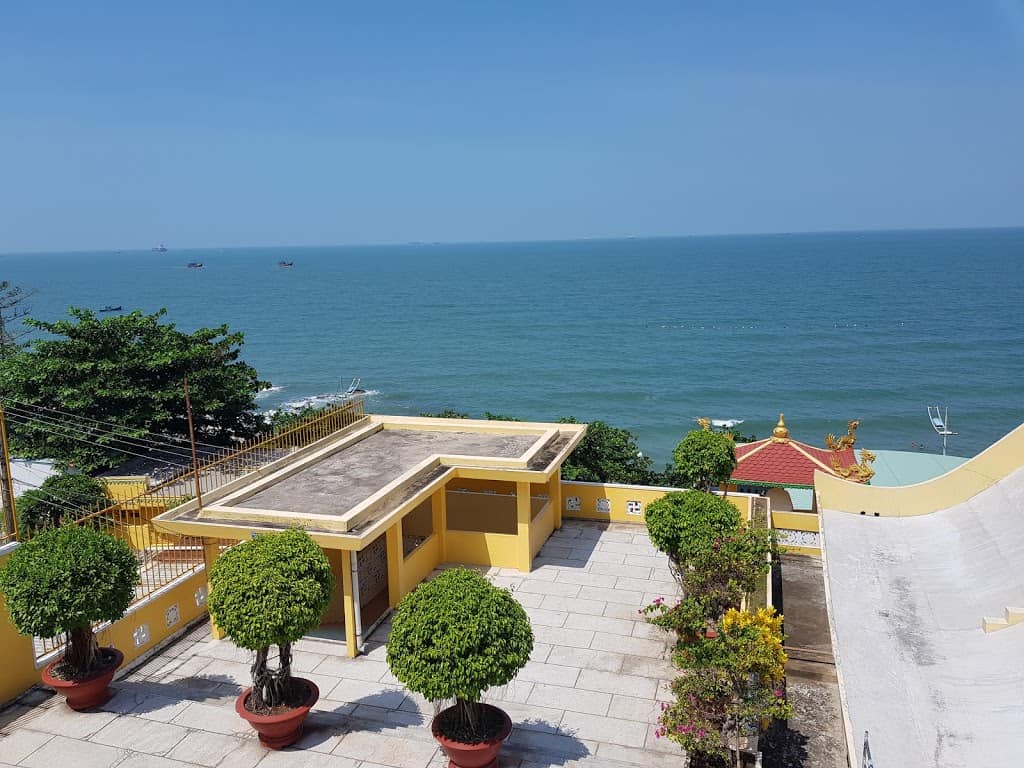 Staying still at two sides of the gate, visitors will see two statuses: Good God (Ong Thien) and Evil God (Ong ac). One the right of the entrance, a half dragon-half horse relievo with a height of 4.2m and a width of 1.8m is curved into the wall. This work of art was made by pieces of white porcelain creating the liveness and brightness, for the relievo.
The pagoda is built facing the ocean on the side of Nho Quan Mountain. In front of the temple, there is a high flag pillar standing 20 m high covered by ceramic tiles. On the 2.6 m high altar, there is a huge 12 meter Nirvana Buddha statue.
The front hall is the place for worshiping the Buddha. The big hall is located on the first floor above 37 steps. There are three huge statues of Buddha sitting in the meditating position. The second floor is an ample flat space which is a perfect spot for visitors to see the fantastic sceneries of the open ocean.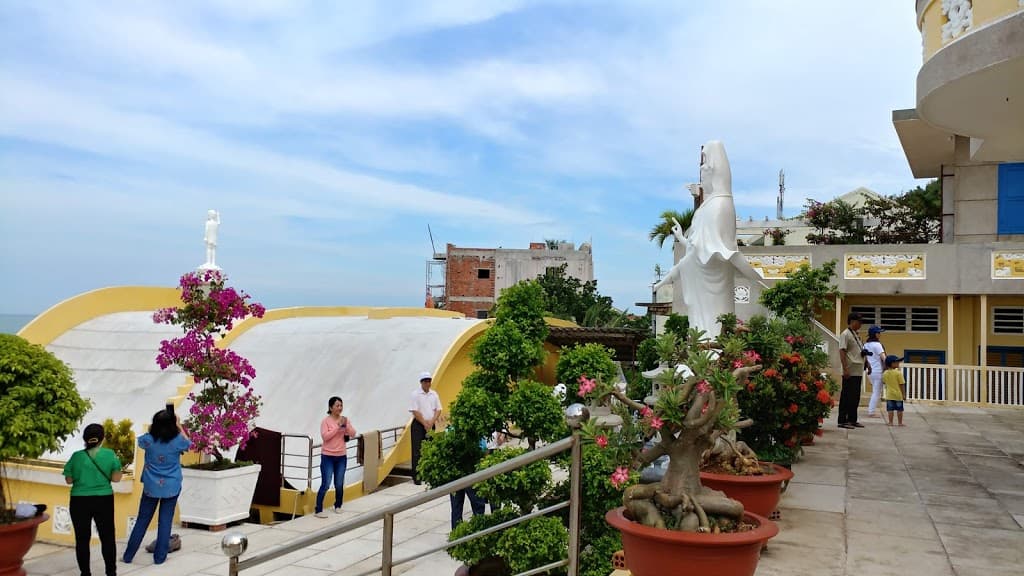 The whole temple's architecture is inspired by the "Four Spirit Belief" following images of four Censer animals: Long, Lan, Quy, Phuong. This dedicated structure is the result of hard work and skillfulness of artistic craftsmen in more than two years.
III. How to Get to Niet Ban Tinh Xa Pagoda?
This beautiful pagoda is about 130 km far from Ho Chi Minh City and situated in the heart of Bai Dua in Nui Nho of Vung Tau City.
To access this place from the center of Vung Tau City, visitors must go along Ha Long Road. The pagoda is placed on the edge between Bai Truoc and Bai Sau Mountain. Tourists can see the Bai Dai located in the west of Nui Nho, after that, they can see the stunning scenery of Niet Ban Tinh Xa
Niet Ban Tinh Xa pagoda is one of the most interesting tourist spots of Vung Tau, Vietnam. Visiting this attraction, visitors will not only have the chance to admire the unique beauty of modern Buddhist architecture but also can find peace in their souls. So let's visit Niet Ban Tinh Xa Pagoda and experience the real attractiveness of this special place? It is time to pack your case, book a tour then enjoy the most amazing adventure with your friends and loved ones! And don't forget to share your interesting experience with us. We thank you for any contributing ideas about this topic!