The popular travel website TripAdvisor has announced that Cua Dai Beach in Central Vietnam was listed as one of the 25 most beautiful beaches in Asia. It is truly a haven of peace and serenity away from the vibrant Hoi An.
Location: Cam An Ward, Hoi An Town, Quang Nam Province
I. Overview of Cua Dai Beach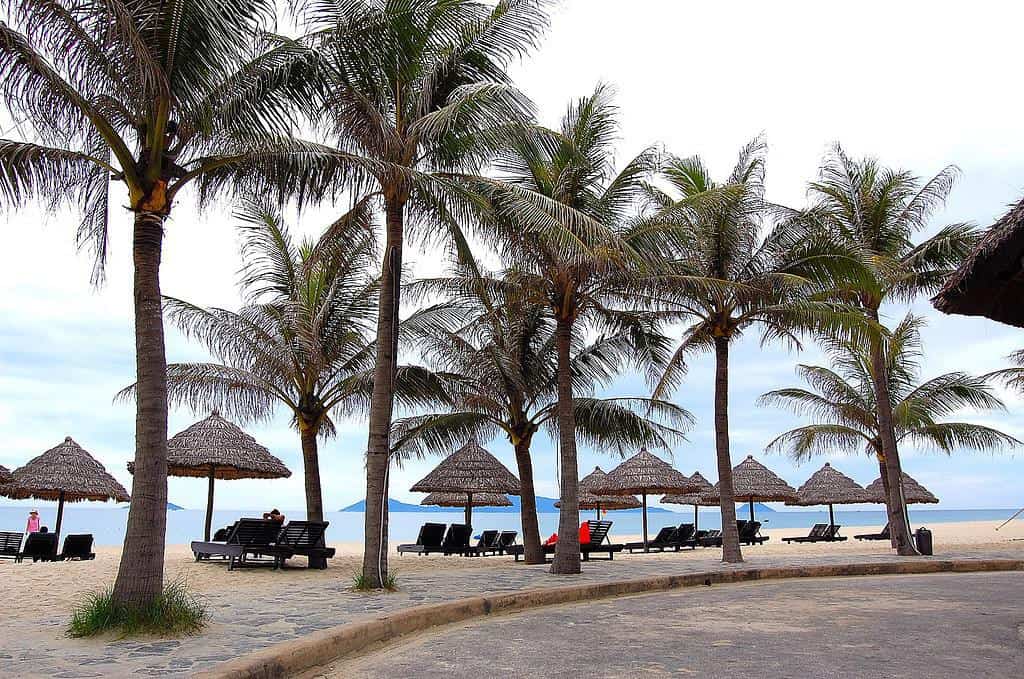 Literally meaning the "big sea mouth", Cua Dai Beach is only 4 km far from Hoi An Ancient Town which used to be the busiest trading port in Southern Vietnam. As the confluence of Thu Bon River, Yangtze River and De Vong River, it stretches 3 kilometers in length from the Cham Islands ferry port to An Bang Beach.
Cua Dai Beach is bestowed with shimmering white sand, clear turquoise water, moderate slopes and calm waves. Despite having suffered from erosion, it is still adorably suitable for relaxation as well as recreational activities like swimming and other water sports.
II. What is The Best Time to Visit Cua Dai Beach?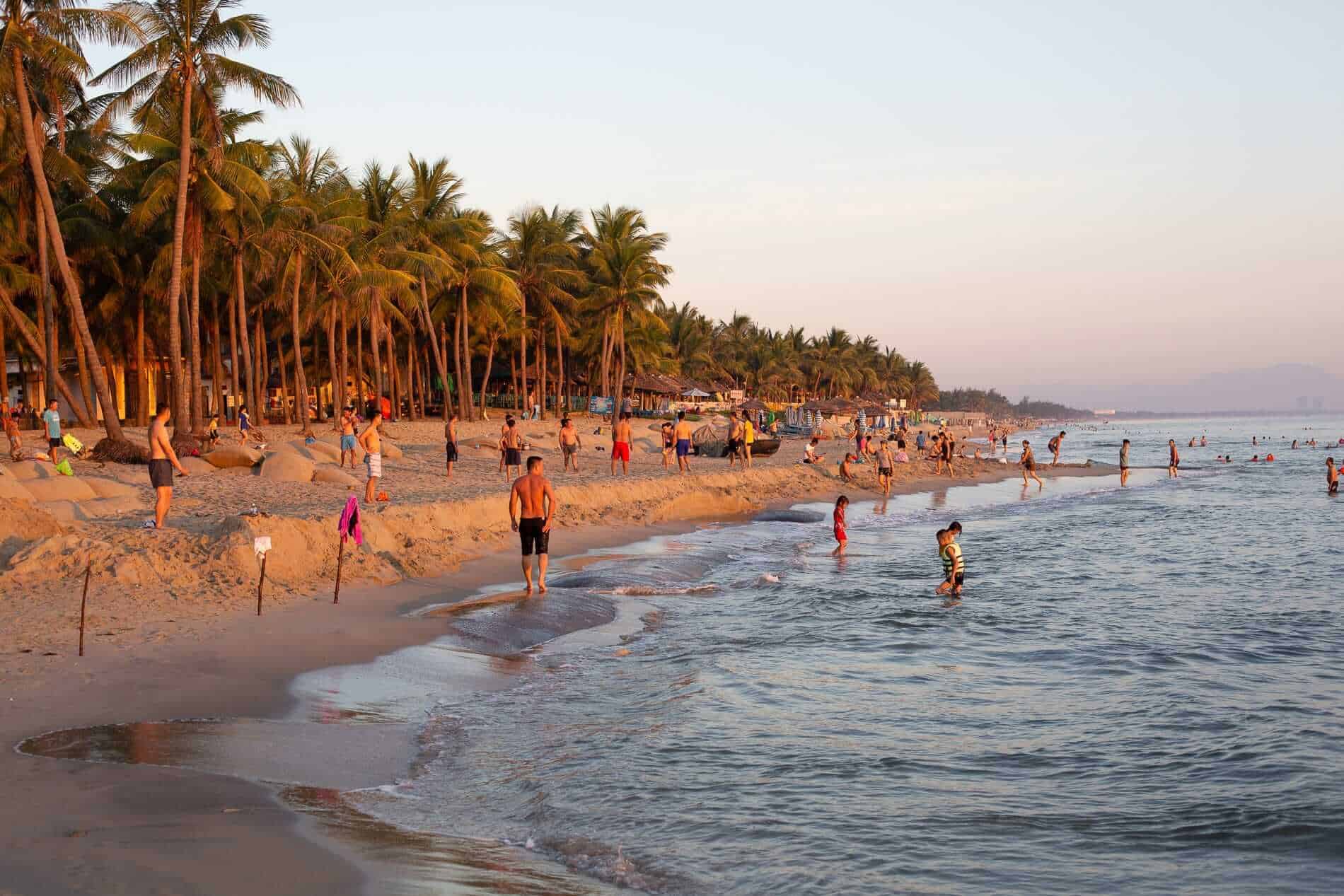 Probably the best time to revel in exhilarating jaunts on Cua Dai Beach is from April to October. At that time, the weather is lovely and dry, also the safest time for swimming. Furthermore, there are myriads of engaging festivals taking place at that time, which brings about brand new experiences.
III. Highlights of Cua Dai Beach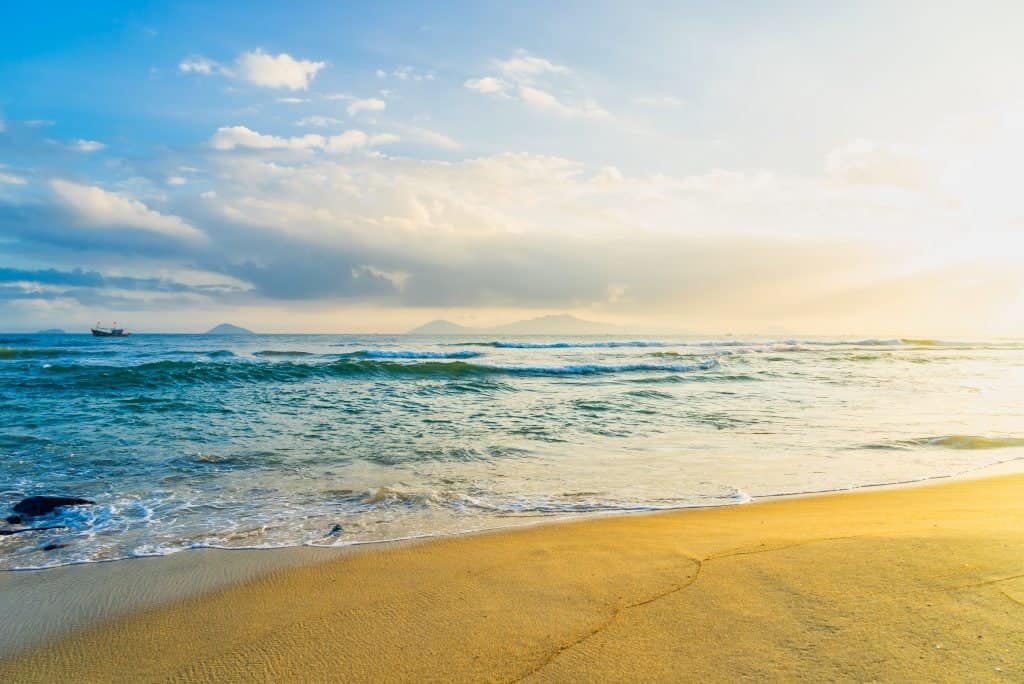 As soon as setting your foot on Cua Dai Beach, you will immediately be hypnotized by boundless sand strips. Stepping on the soft white sand is indeed very rewarding. Gazing at faraway palm-roofted umbrellas put along the shore or lying on the beach sunbathing is also as pleased as Punch.
Cua Dai Beach at night is transformed into a kaleidoscope with thousands of neon lights intermingled with street vendors' lamps. The brilliant light stretches over the trees and dyes the sand golden. Visitors, therefore, can enjoy the feeling of aimlessly wandering on the beach.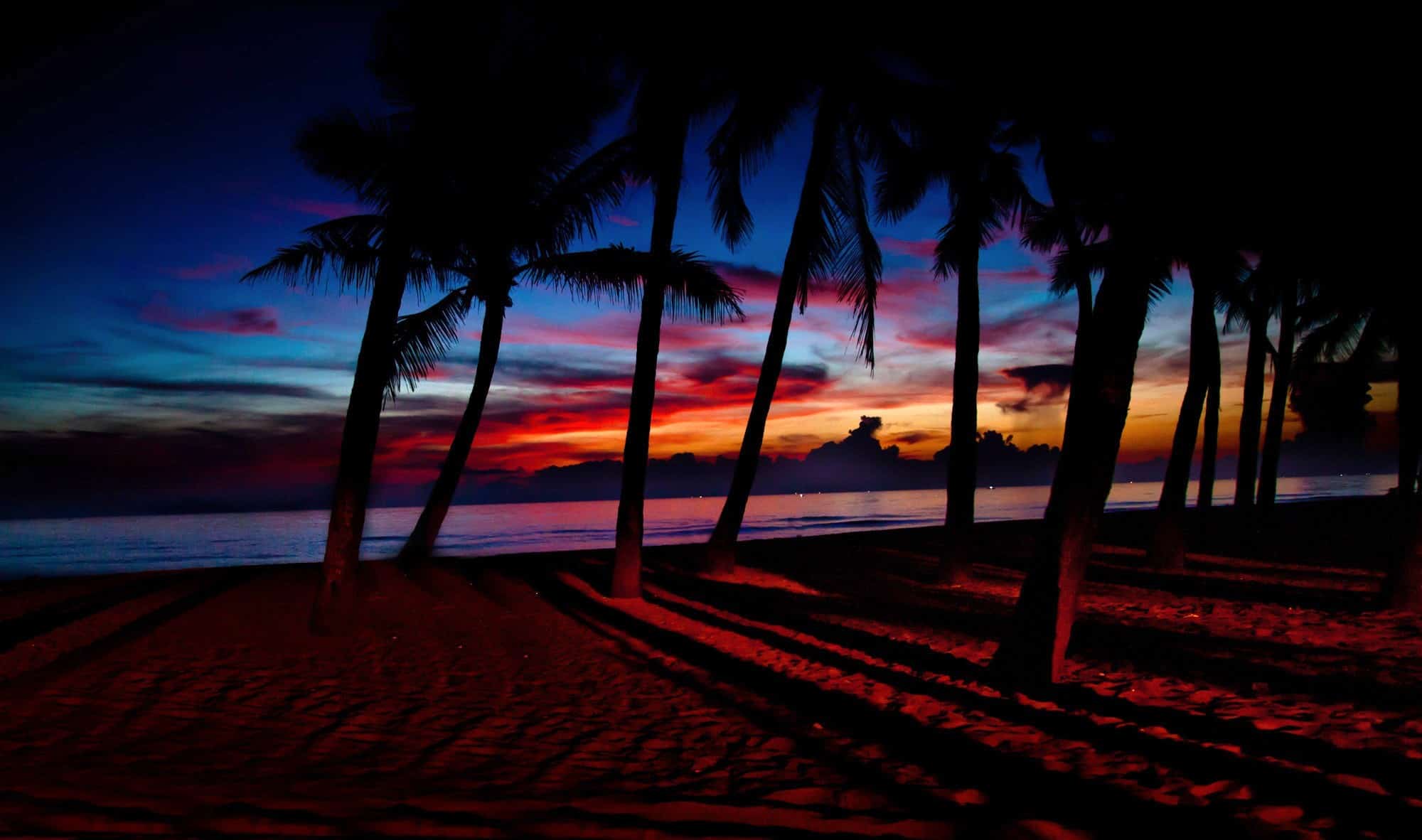 Besides a stroll, a telescope might come in handy to contemplate the alluring beauty of the night sky. Under the starlight and moonlight, many couples have decided to make romantic proposals.
From Cua Dai Beach, you can also explore other nearby tourist attractions such as Cham Islands, Kim Bong Carpentry Village, Tra Que Vegetable Village and Thanh Ha Pottery Village.
IV. What to See and Do When Visiting Cua Dai Beach?
1. Unwind Yourself at Resorts And Homestays
Considered a heaven for relaxation, Cua Dai Beach stands out for its splendid houses and luxurious buildings. Here visitors will have no difficulty spotting 5-star resorts to refresh themselves or savoring deluxe restaurants and spa treatments.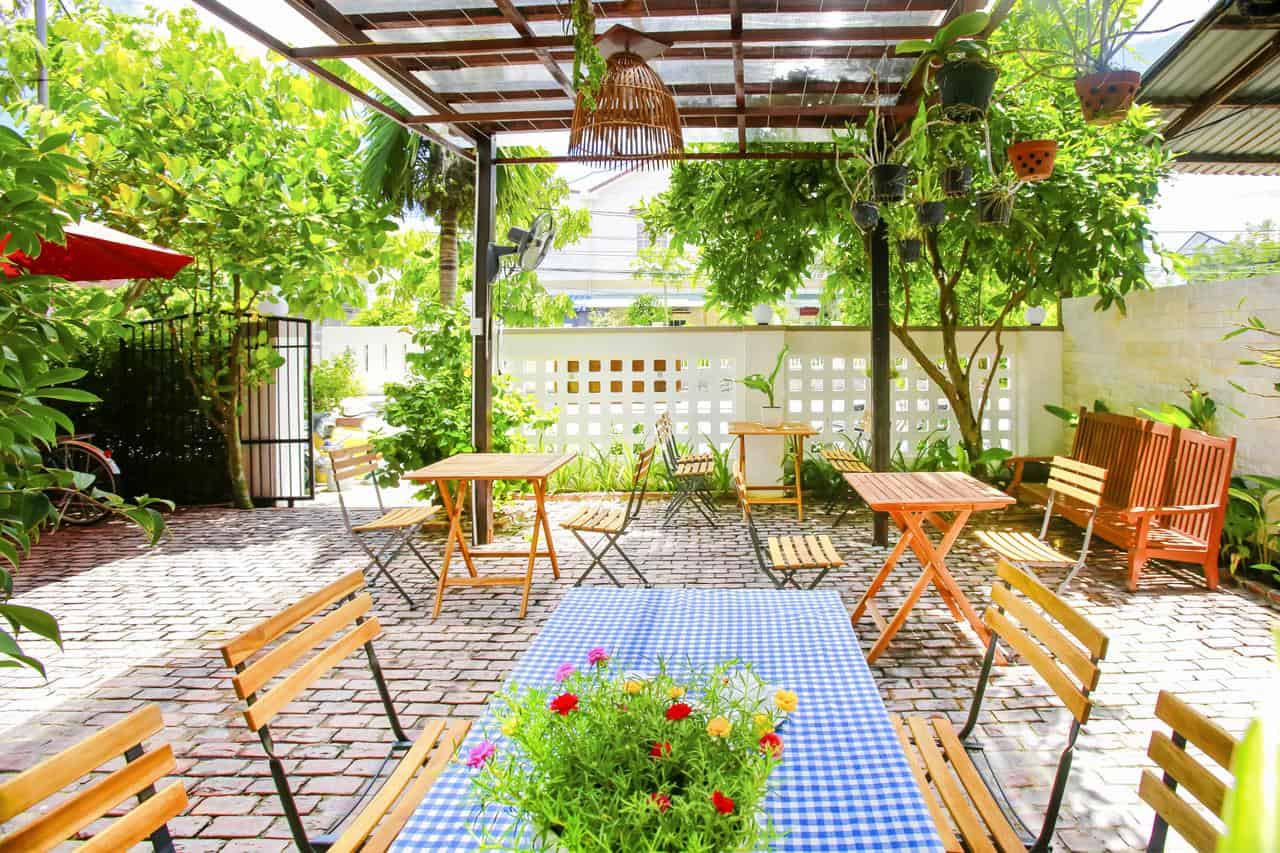 Several homestay options for visitors:
► Mama's House Homestay Hoi An: 06 Nguyen Duc Canh street, Tan An, Hoi An, Quang Nam
► Seastar Homestay: Lac Long Quan street, Cua Dai, Hoi An, Quang Nam
► Pearl Beach Homestay: Lac Long Quan street, Cua Dai, Hoi An, Quang Nam
If you would love to take delight in comfortable resorts, here are some suggestions:
► Sunrise Premium Resort Hoi An: Au Co street, Cua Dai, Hoi An, Quang Nam
► Golden Sand Resort & Spa Hoi An Resort: Cua Dai, Cam Son, Hoi An, Quang Nam
► Palm Garden Beach Resort & Spa Resort: Lac Long Quan street, Hoi An, Quang Nam
2. Partake in Recreational Activities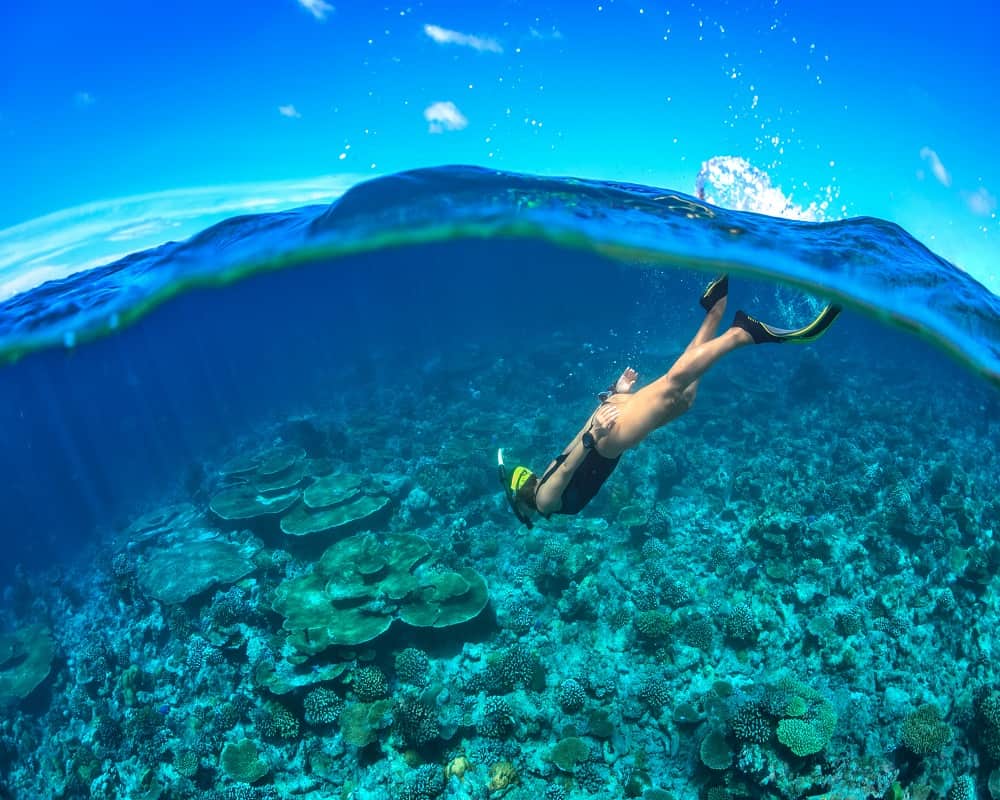 At Cua Dai Beach, you will never get bored because it offers you a multiple of activities. To catch a glimpse of the diverse marine life, visitors can go snorkeling to see colorful coral reefs. In the mood for fishing, you can easily hire boats and fishing gear to make a memorable trip with your family and friends.
In addition, there is an abundance of gratifying activities for sport-lovers namely playing volleyball on the beach or windsurfing. All of which can elevate your mood and blow your daily fatigue away.
3. Try Scrumptious Seafood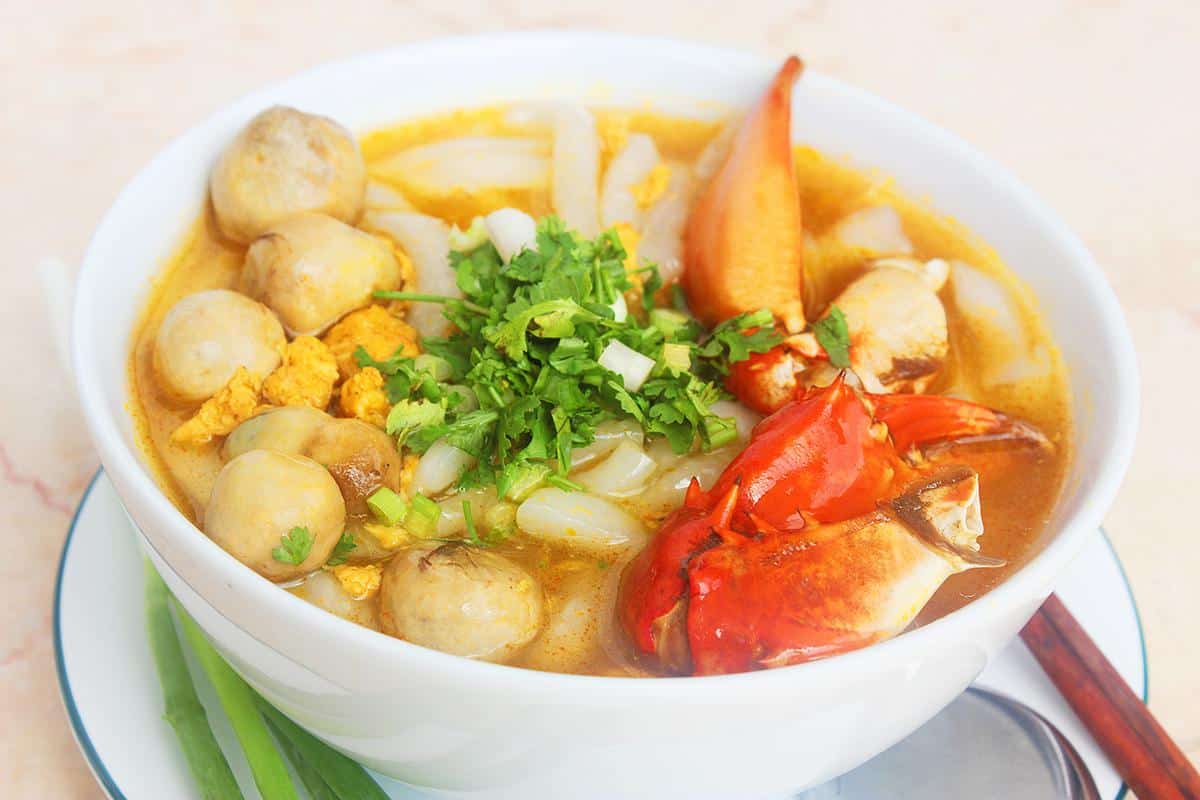 Restaurants and local food stalls are always available at Cua Dai Beach. Want to have a cozy dinner with friends or just simply grab a bite? A lot of choices are in your hands. Especially if you have a passion for seafood, fresh meals are likely to whet your appetite. Crabs, squids, shrimps, abalones,… form a banquet of ocean vibe.
Some of the yummiest delicacies to order are steamed chip with lemongrass, fried squid fish sauce and grilled lemongrass stingrays.
V. How to Get to Cua Dai Beach?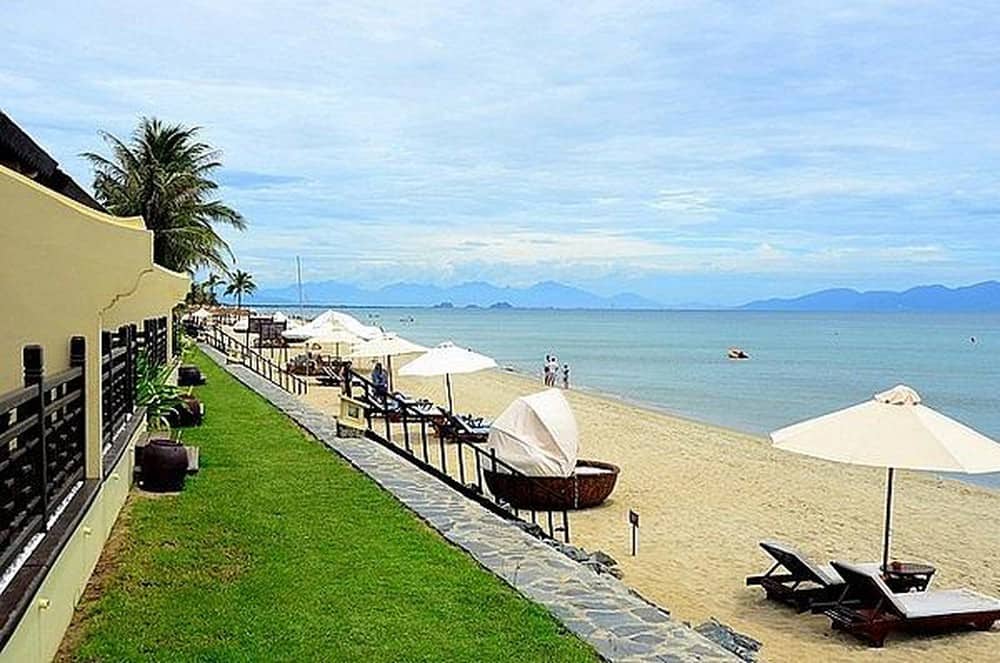 From Da Nang International Airport, you can catch a taxi to reach Cua Dai Beach. It just takes about 30 minutes.
If you depart from the center of Hoi An Ancient Town, you can choose a wide range of transportation to get to Cua Dai Beach:
Motorbike: renting a motorbike costs you around 60.000 – 200.000 VND/day.
Bus: You can opt for a bus line from Da Nang bus station at a price of 18.000 VND/time.
Bicycle: You can rent a bike in Hoi An, then make a leisure journey to Cua Dai Beach.
VI. Extra Tips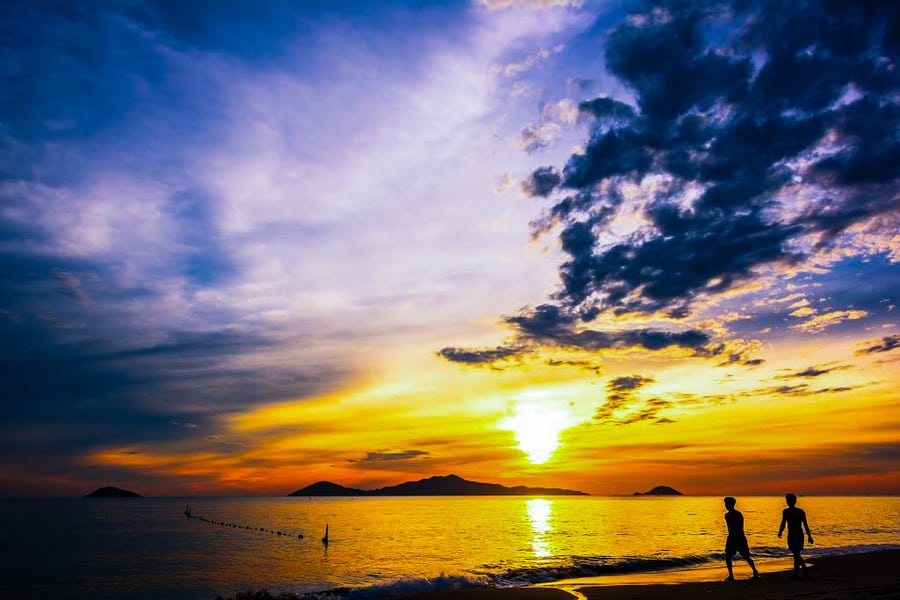 Heading to Cua Dai Beach on weekdays is recommended. It tends to get busier at weekends.
Visitors should follow weather forecast news to avoid going to the beach on stormy or rainy days.
Swimming goggles should be prepared in advance: swimsuits, flip flops, sunscreen, wide-brimmed hats, sunglasses,…
Observe the rescue location before swimming.
If going in peak months in summer, visitors should avoid swimming and sunbathing from 11 AM to 3 PM. At that time, the sunlight is very strong, travellers are prone to get sunburnt or sunstrokes.
You can shop for street souvenirs, but stay alert otherwise you will get ripped off.
Cua Dai Beach is considered as a beloved daughter of the Hoi An mother. It is the peacefulness, quietness and endowed beauty that makes Cua Dai always on top beautiful beaches in Asian region.
So beach lovers who want to get ocean views should never miss out on this destination to get a once-in-a-lifetime experience. Cua Dai Beach always welcomes you!