One of the best street foods in Hoi An, Vietnam that visitors should not miss when traveling to this ancient town is the Vac Cake (dubbed as White Rose dumpling), which is made from simple ingredients of rice flour and fresh shrimp.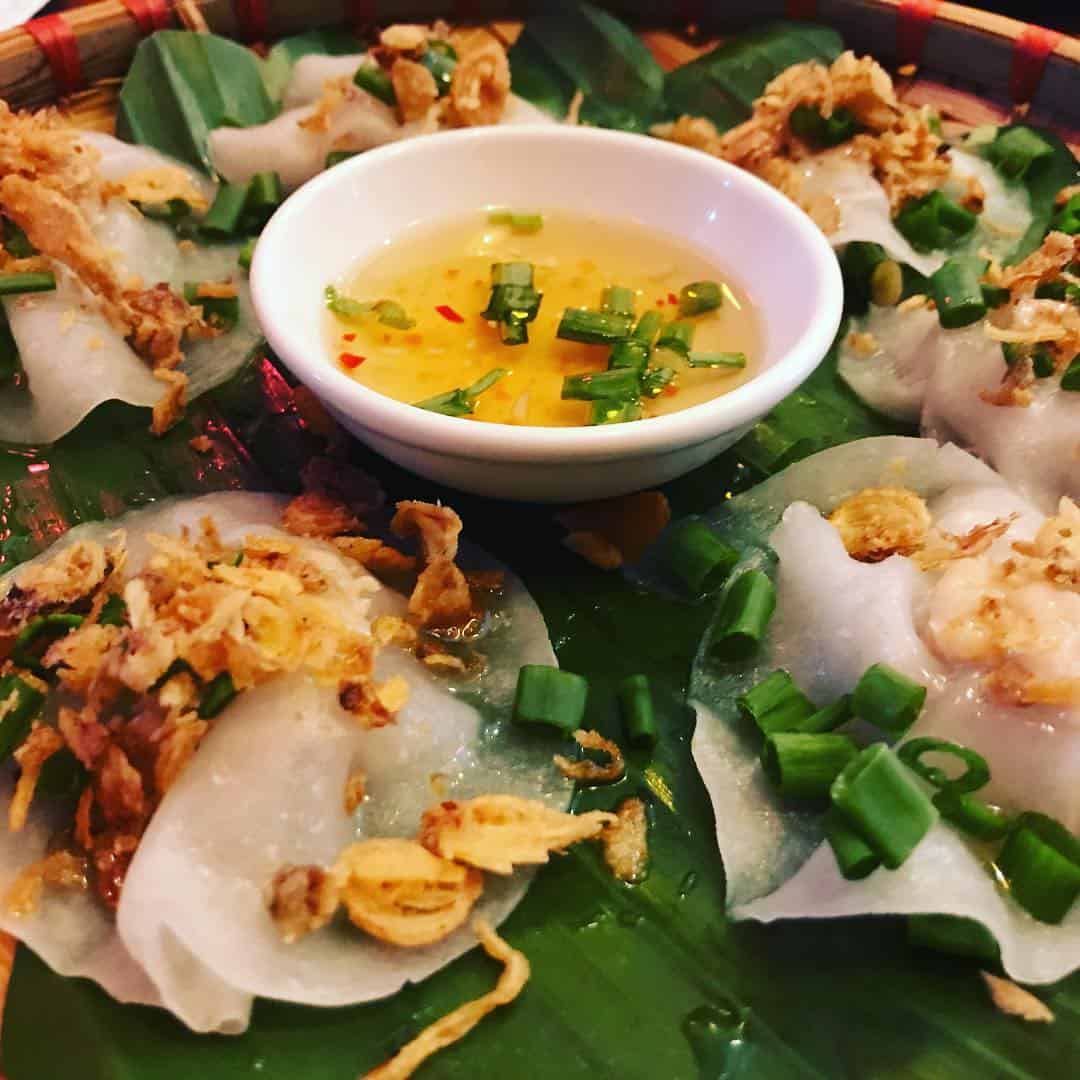 After the most famous dishes in Hoi An, Cao Lau and Quang Noodle, you will surely remember the cake which is very simple but tasted well in your mouth.
Where to Enjoy Banh Vac Cake in Hoi An?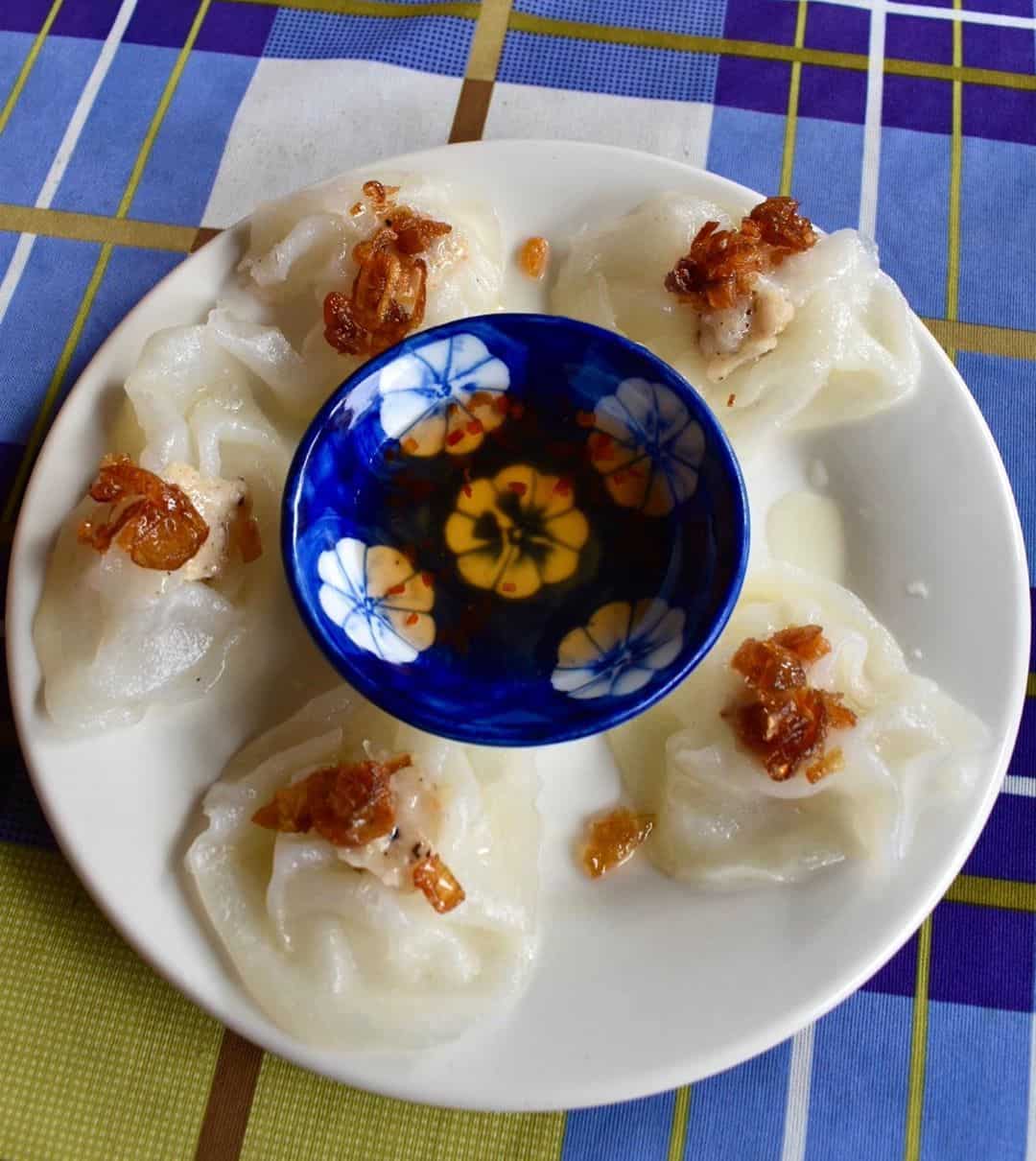 Visitors to Hoi An can enjoy the delicious Vac Cake at a small restaurant lying at the end of Hai Ba Trung Street. Looking from outside, the restaurant looks like a residential property. When entering inside, you will be hospitably welcomed with a tray of three specific dishes, including dumplings, Vac cakes and wonton.
How to Make the Vac Cake? 
The outer layers of the Vac cakes are mainly made from rice flour; however they are still different from other similar dishes as they are not rolled. There are two separate steps for making dough.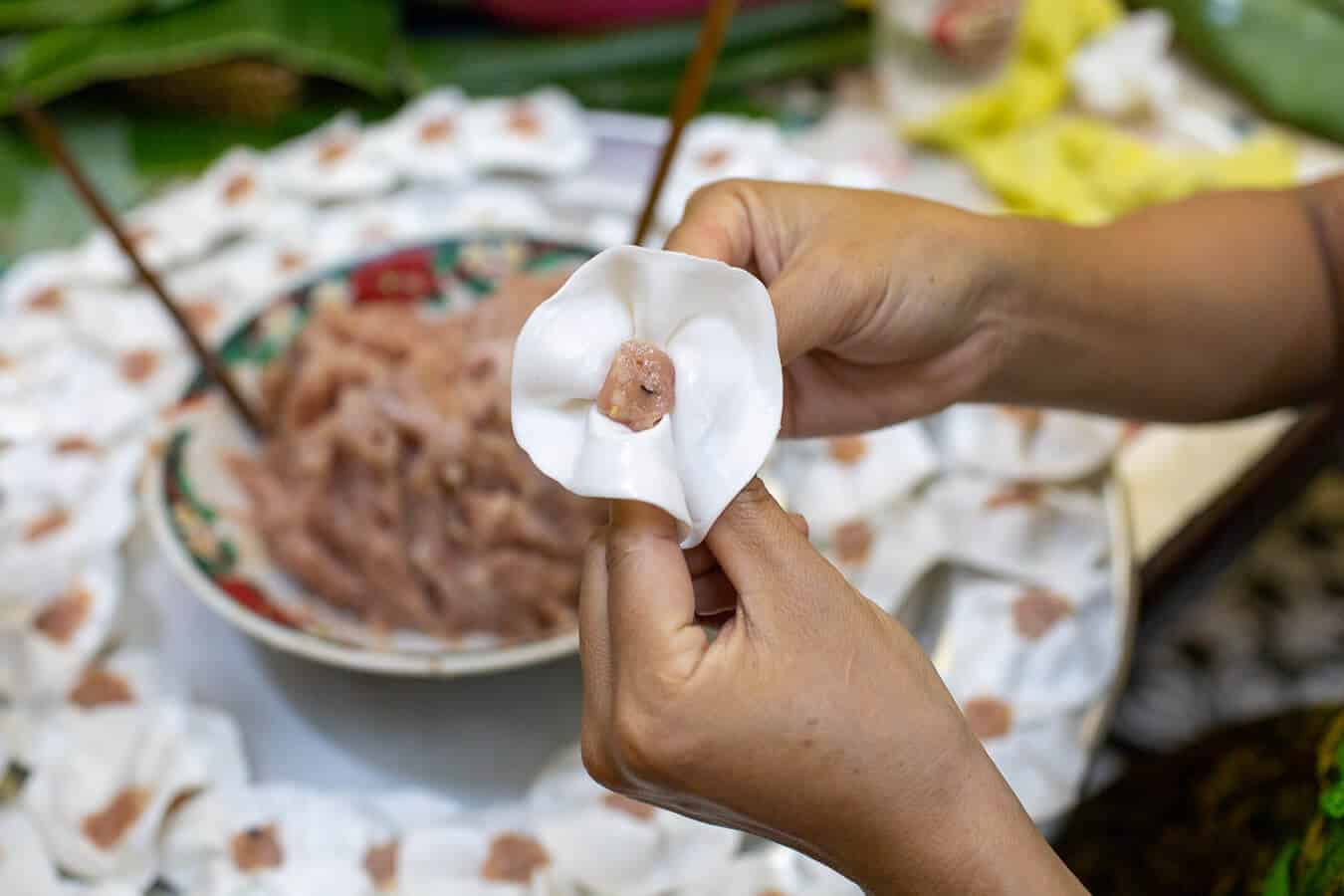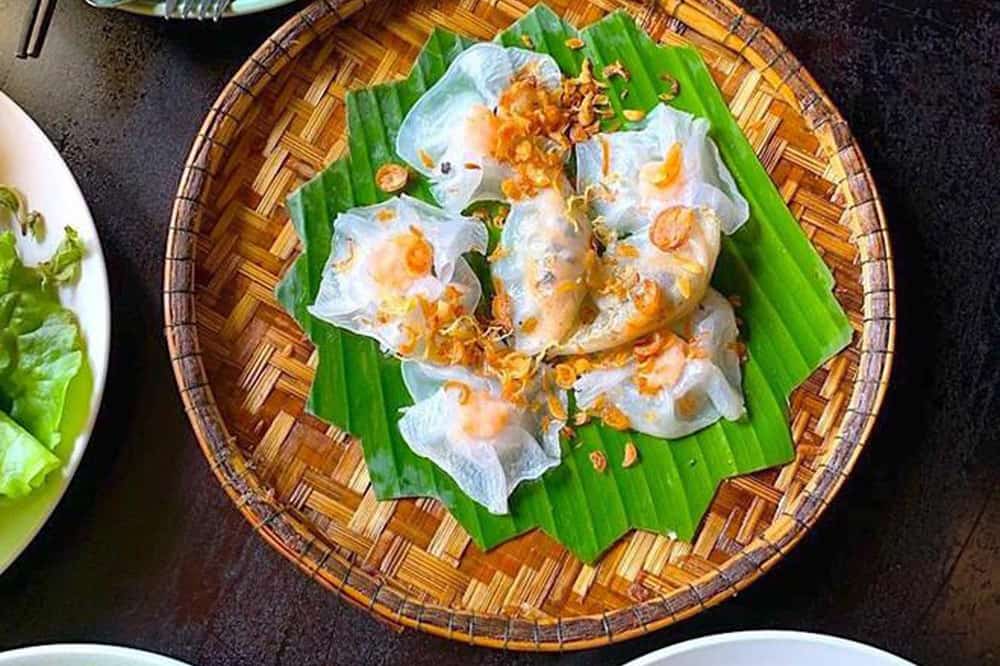 Inside the Vac Cakes, there are various fillings, of which the smashed shrimp is the star. Others are pork and mushroom. The outer-cover of each dumpling looks like a white flower and will turn into a milky color after being steamed. No one can deny that it's the secret to kneading the dough that can make the dumpling a little crunchy adding another element to the delicious savory treat. Actually, fried wonton in this restaurant is a masterpiece and can be compared to pizza in an Italian restaurant. The wonton cover is crunchy, covered with green chili, onion, pineapple and tomato sauce. When you bite into the filling, the flavor of shrimp permeates your mouth. Last but not least, you should eat this Vietnamese street delicacy of Vac Cake when it is hot.