A majestic view of emerald water, sculpture-like limestone islets and crystal clear blue sky is what can only be found in Halong Bay, Vietnam's UNESCO World Heritage Site. Halong Bay has appealed to both local and foreign tourists alike as one of the most popular destinations in Vietnam for decades. But where is Halong Bay? What is worth seeing there? Read on to see Halong Bay map and its nearby tourist attractions!
1. Where is Halong Bay in Vietnam Map?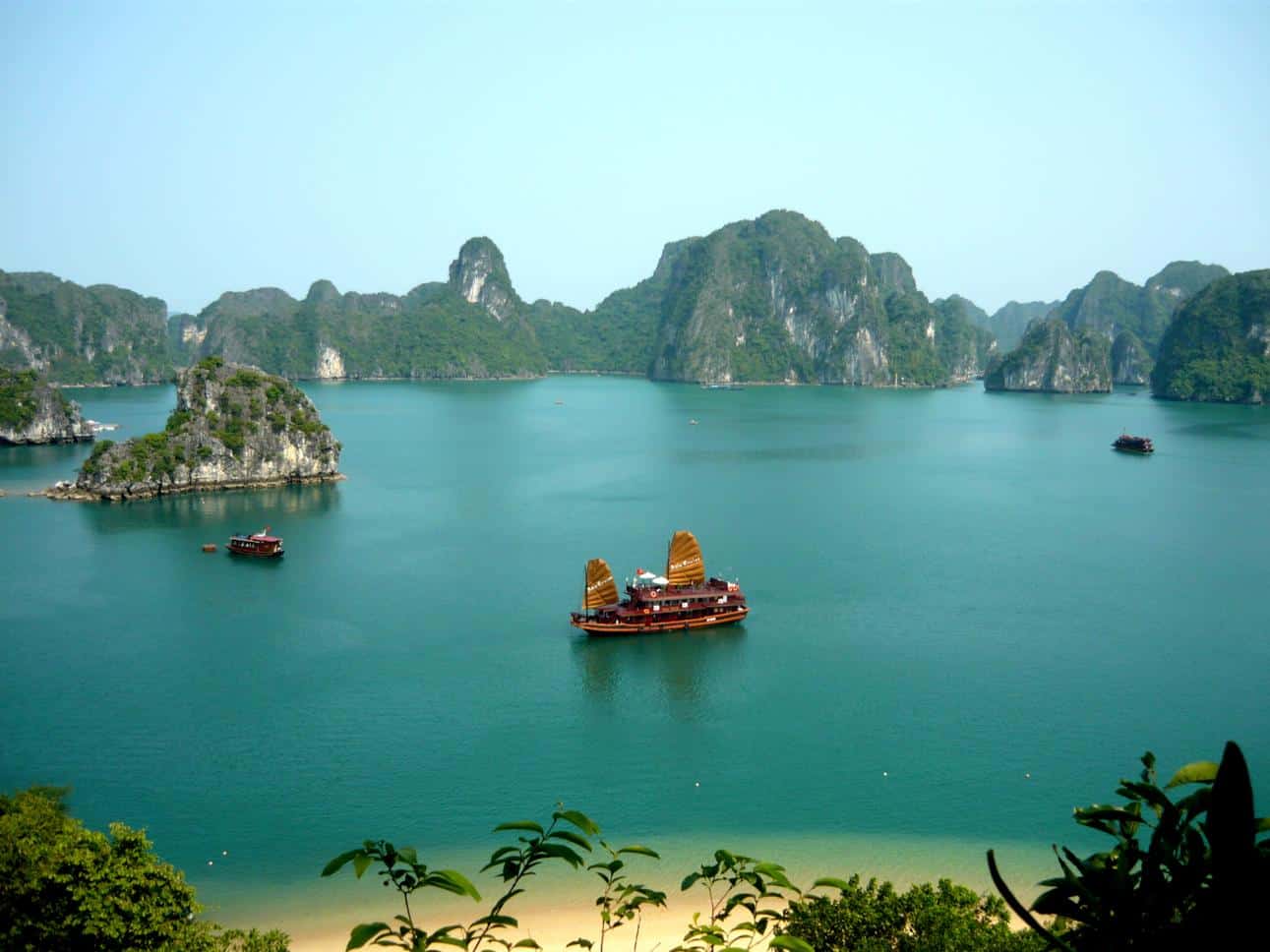 Halong Bay is located in Quang Ninh Province, in northeast Vietnam. It's about 160 kilometers to the northeast of Hanoi, the capital city of Vietnam. The bay is actually a complex comprising 1600 limestone karst islands and islets, a number of lakes and caves. Legend has it that the islands were created by a dragon plunging itself to the sea, which justifies the name "Halong Bay" (the bay of the descending dragon). The islands rise from 150 meters to 3000 meters above sea level.
It's most convenient to travel to Halong Bay from Hanoi, as there are no direct flights from foreign countries to Halong Bay. Tourists can travel by taxi, private car, local bus, shuttle bus, seaplane, motorbike or train from Hanoi. Check out this article to find the most suitable means of transport for you to travel from Hanoi to Halong Bay.
2. Attraction Map in Halong Bay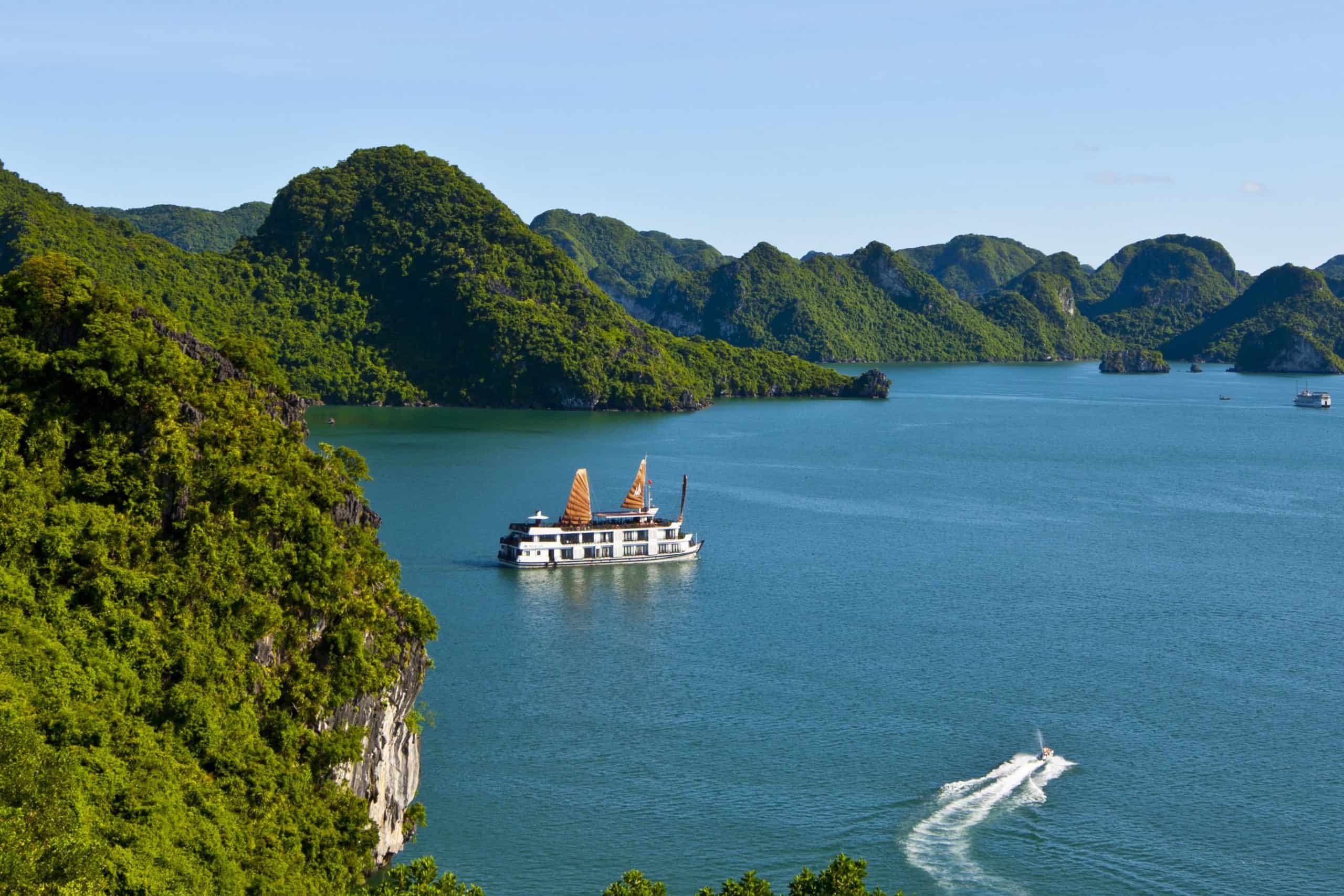 The city of Ha Long is the starting point to explore Halong Bay. There are a number of things you can see and do in this lovely coastal town:
From the city of Ha Long, you can take a bus to Cai Rong (Van Don), from which you can pay a visit to a number of nearby islands:
Halong Bay is one of the most popular and developed tourist destinations in Vietnam. Thanks to the panoramic views and modern facilities, Halong Bay will definitely be worth a visit. Come and experience this UNESCO-listed heritage site for yourself.