The Northern Vietnam is more famous for its mountainous areas and modern cities. However, if you stay in Hanoi, and you are looking for a place with sandy beaches and clear blue sea water to relax or spend your limited summer vacation, Co To Island – Quang Ninh province (near Halong Bay) would be the perfect place waiting for you: a rarely-seen stunning paradise within the busy cities.
Location: Bai Tu Long Bay, Quang Ninh Province, Vietnam
Area: 47.3 km2
I. Best Time to Visit Co To Island
Co To Island is reachable for the whole year, but the best time to visit is in Summer and Autumn (April to August). The temperature is about 30oC which is rather ideal for traveling.
During this time, you will be able to clearly see the islands, islets, caves, floating villages. And this time is the greatest time to enjoy swimming on beautiful beaches here. However, in summer, there would also be storms, so it is necessary to check the weather before planning your trip. During April and May, it's sunny enough and fewer storms than other months.
II. Highlights of Co To island
1. Location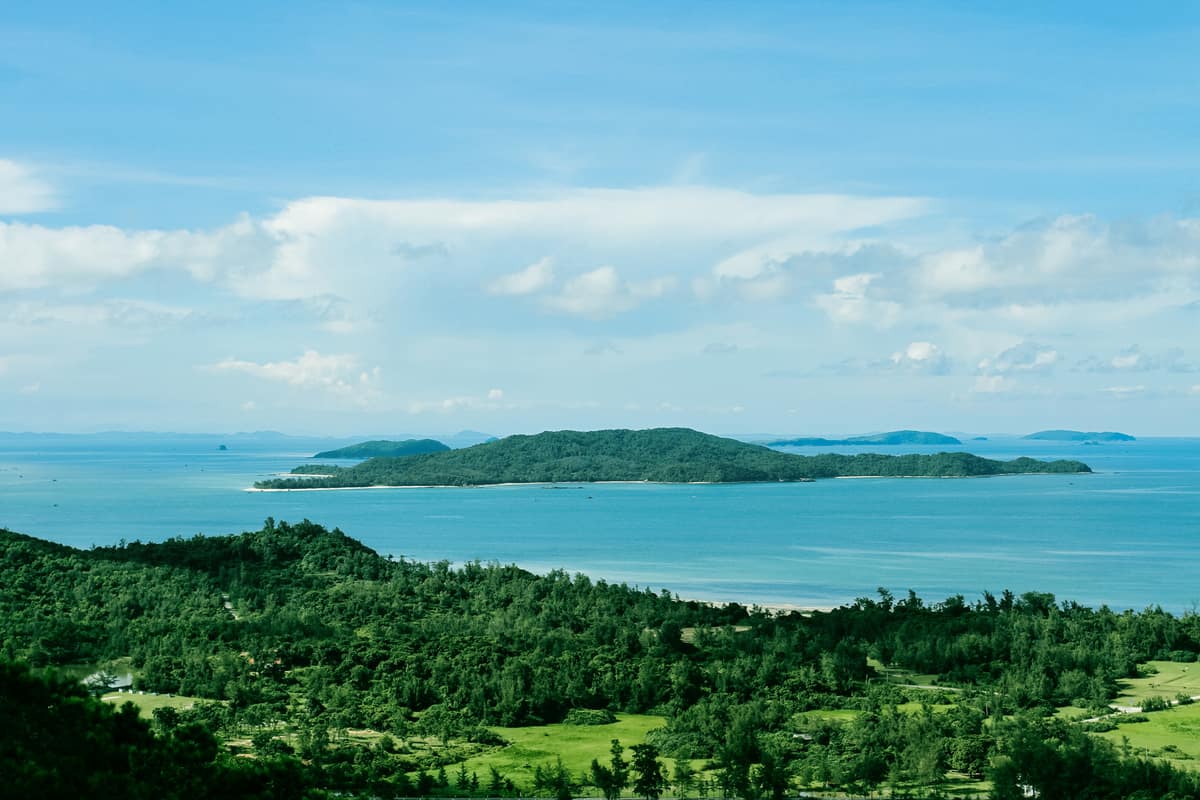 Co To island is the biggest island located within the archipelago of Co To Island District – which is comfortably anchored in the area of the Gulf of Tonkin. To the northeast of Quang Ninh Province, Co To Island is the farthest island from the coast that has a residential area.
The island's highest peak is around 170 meters, with an area of approximately 47 square kilometers, surrounded by 40-50 smaller islands which can only be accessed by boat.
2. Landscape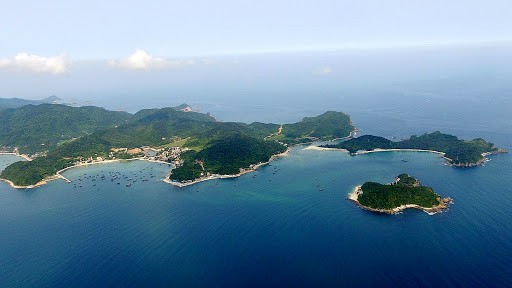 Consisting of a scattering of hills, much of the coastline on Co To island are rocky cliff faces. Arriving in Co To Island, you will be immersed in a truly heaven with smooth white sandy beaches and pure sea water along with gentle wind. The most fascinating feature is the white sand on Co To Island, which is rarely seen in Northern Vietnam. Some slices of the mountains that contain sa huynh (golden sand) create a special beautiful mountain color. The golden sand color under the sunshine, by the blue of the sea and the white of the waves, creates a spectacular and amazing scene.
3. Daily Life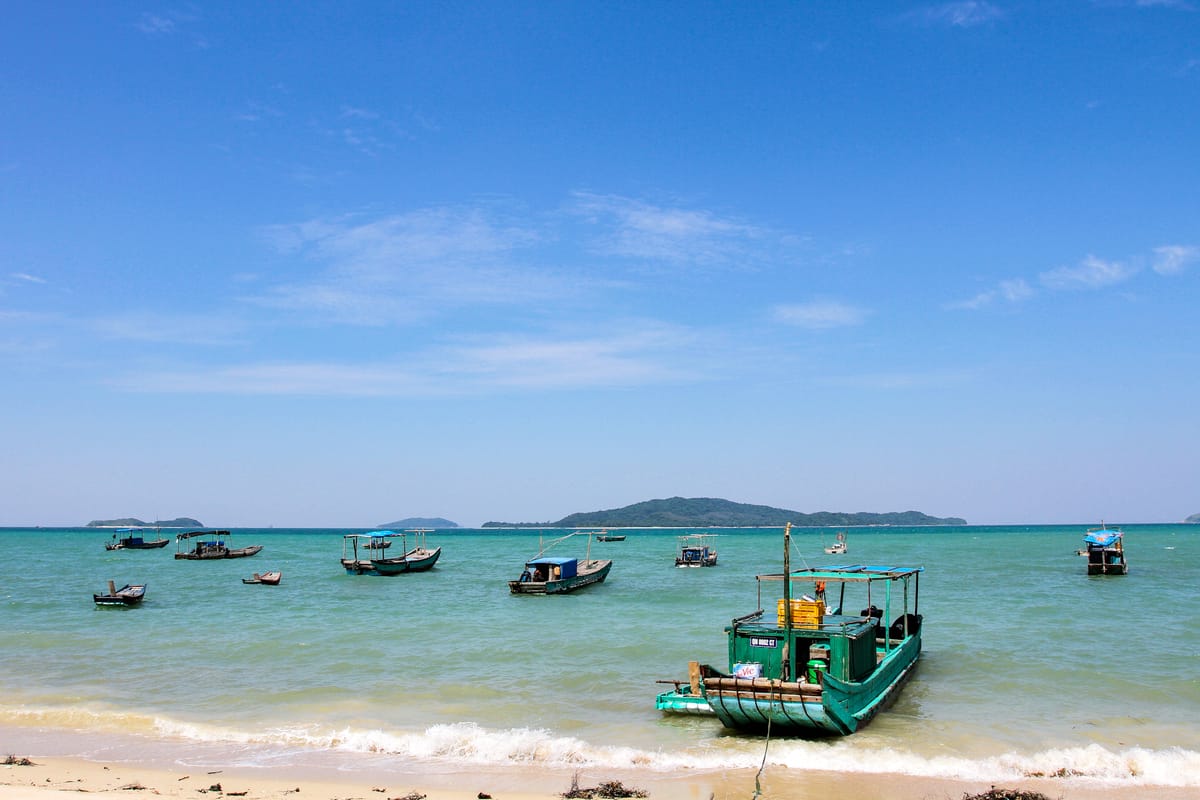 When traveling to the northern villages of Vietnam in August, you often see the local people dry much straw. On the other hand, local people on Co To Island dry seaweed and alga. Roads full of seaweed have a sourish scent under the summer sun. August is also the time when rice fields here are green with a light scent. Roads are small and narrow with pine ranges on two sides, and sometimes people decorate them with purple myrtle flowers somewhere.
III. What to Do in Co To Island?
1. Calm and Beautiful Beaches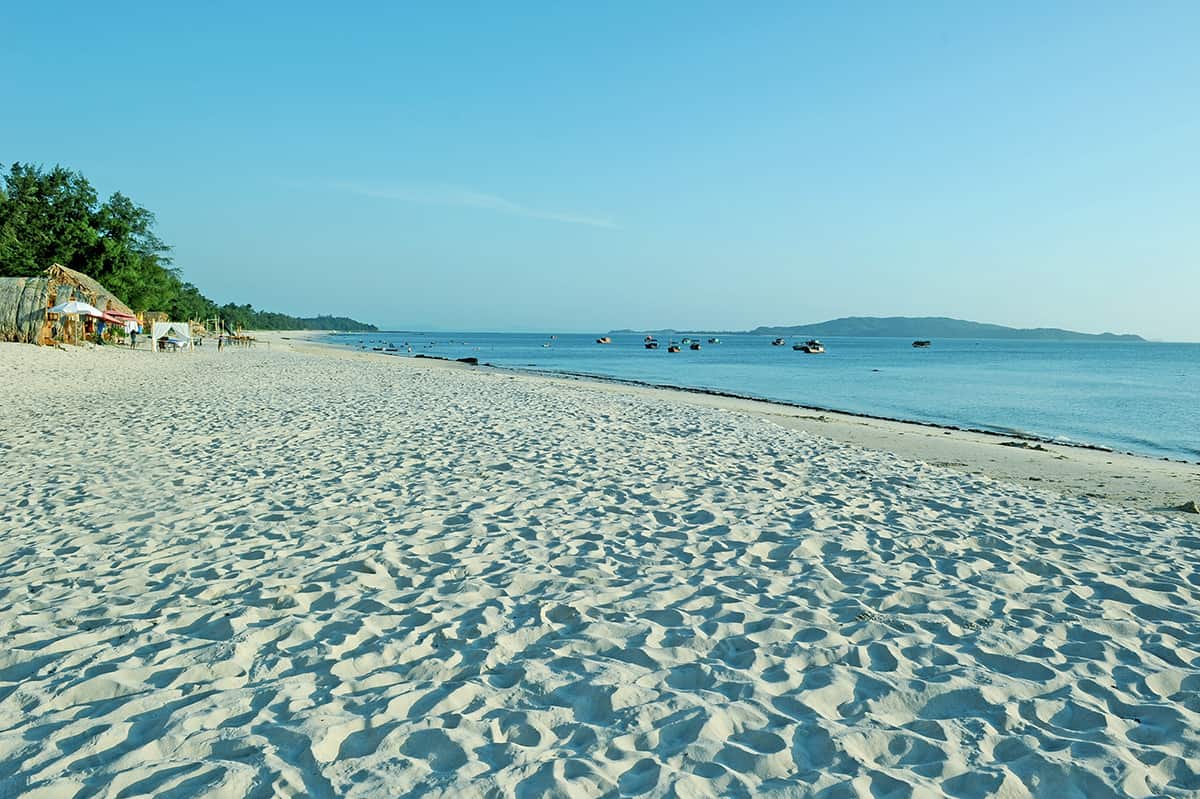 There are 3 main beaches here in Co To Island which tourists visit the most: Tinh Yeu Beach, Hong Van Beach and Van Chai Beach. Among these, Van Chai seems to be the cleanest beach, while the other two sometimes get clogged with plastic. All beaches are often really calm, with clear blue sea and very smooth white sand stretches. Especially, the beautiful white sandy beaches here will immediately help you relax and unwind.
While walking and watching the scenery around the sea, you will find the bungalows that look really creative, friendly and close to nature. If you want to enjoy the gentle and fresh sea breeze, you can book a room in that house. With just an open window, you will be able to watch the sunrise and sunset everyday.
Standing in the vast sea and sky and enjoying the gentle, salty breeze, you will find yourself lost in this peaceful paradise. Here, you and your family or friends can participate in sports such as soccer, volleyball or simply cover yourself with sand,…. In addition, you can also bring camping gears to sleep overnight here – a great experience for your exciting summer.
To experience more of the nature, you can go kayaking or scuba diving to watch the lovely, colorful fish weaving in the "forest seaweed" winding with the waves. The most romantic time at this beach is in the evening, in which you can enjoy a seafood feast with fresh squid, shrimp, fish or nail snails in the sound of the waves and under the shimmer the spirit of the delicately arranged lanterns.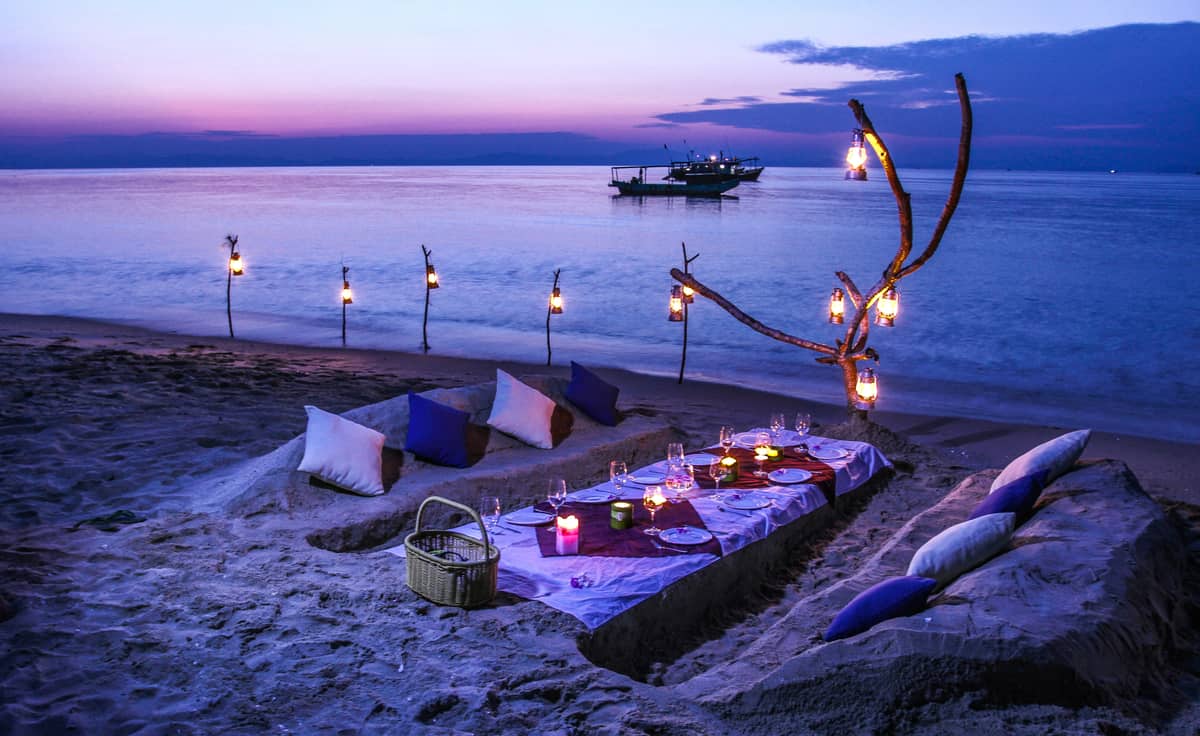 2. "Photoshoot" material Places
2.1. Co To Lighthouse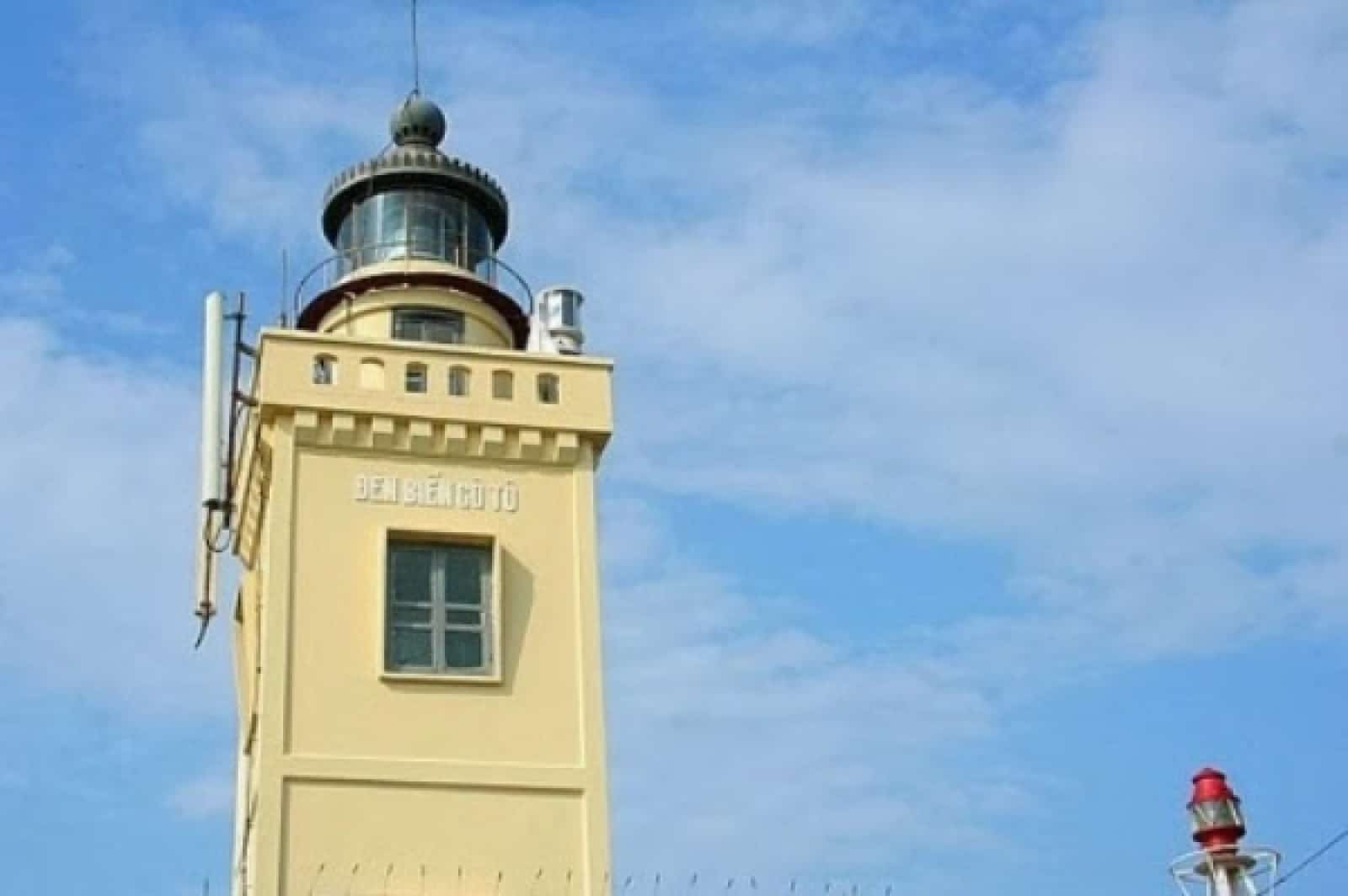 Going to the east side of the archipelago, you will find the Co To lighthouse. The lighthouse was builts in the late 19th century, and it is one of 30 "night sea eyes" operating throughout the territorial waters of Vietnam. It is located on top of a mountain, 5 kilometers far from the town. The lighthouse is located at an altitude of 100m above sea level, and next to the main light, there is also a smaller light.
Currently, the lighthouse has been invested in solar lighting with automatic and semi-automatic control systems. Thanks to the lighthouse, the people who lit the sea lamp no longer have to row the boat to light the sea lamp with kerosene like in the old days.
To get to the lighthouse, it is quite an adventure since the forest on the mountain is dense and tropical, therefore hiking would take time and some effort. However, it is a must visit when you come to Co To island thanks to the wonderful panoramic views of the whole island that it offers that sparks great imagination in our minds.
2.2. Cau My Cliff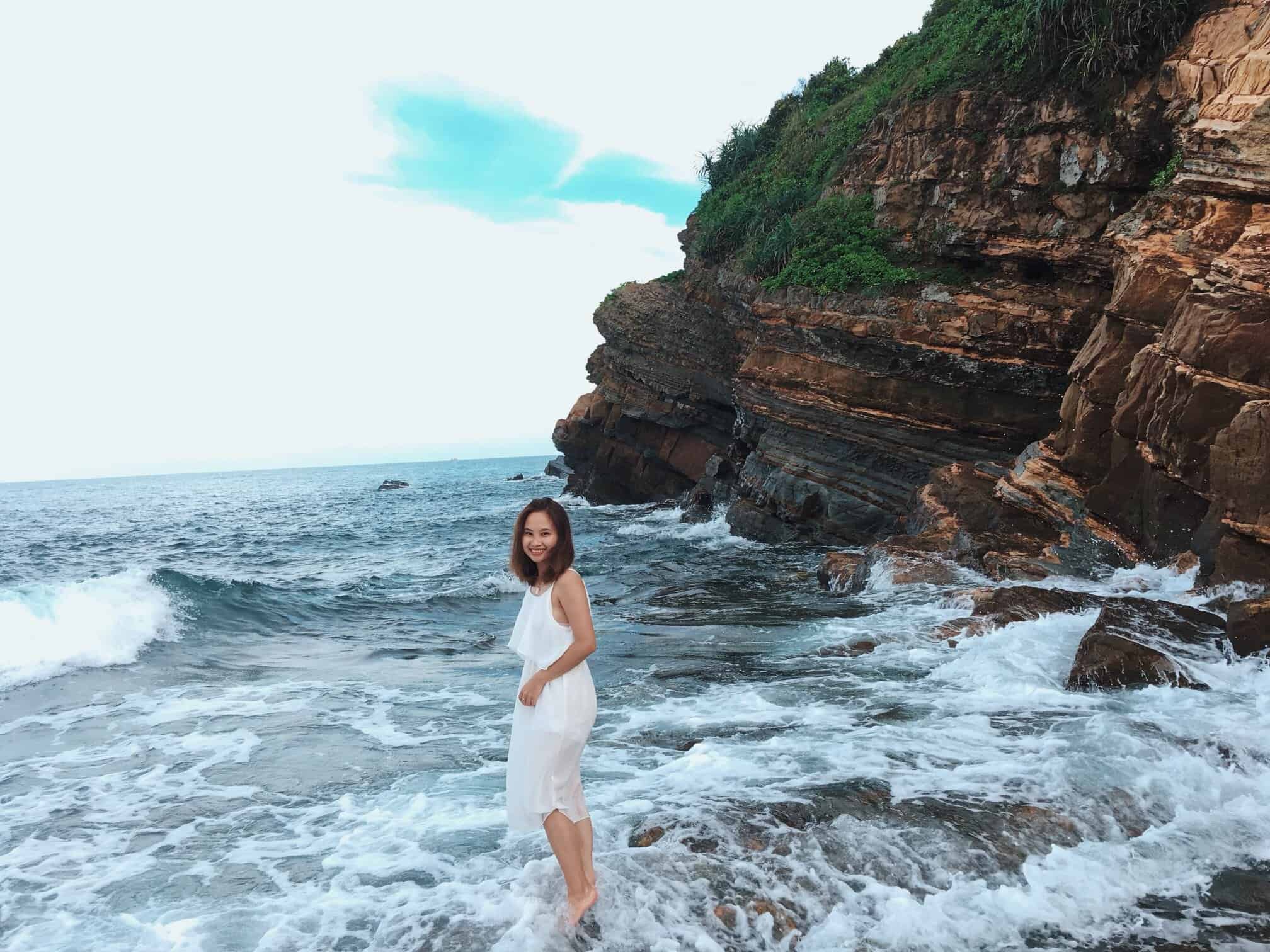 Cau My Cliff is a romantic place and often visited by young couples. This is the best place where you can spot the sunrise on the island, as well as enjoy the crystal clear blue water. As a product of thousands of years of erosion, Cau My is a unique sight to behold on Co To.
Coming here, people would usually think that they were walking on Mars, because the water and the rock blend together creating a really interesting and distinctive scenery that only Cau My Cliff has: The layers of stone are visible in different colors. Stratified rocks, many colors and shapes make the whole area look like a vivid picture of the tectonic process of nature. In fact, Cau My Cliff is rated as the most magnificent point in the archipelago.
3. Motorbike Tour
The island is small enough for you to tour around, but big enough to surprise you. As the tourist service in Co To Island is developing, taxis are pretty scarce. Instead, it is better for you to rent a motorbike (or bicycle) and tour the island at your own speed, at an affordable price.
IV. What to Eat in Co To Island?
1. Nail-shaped shellfish (Con Móng Tay)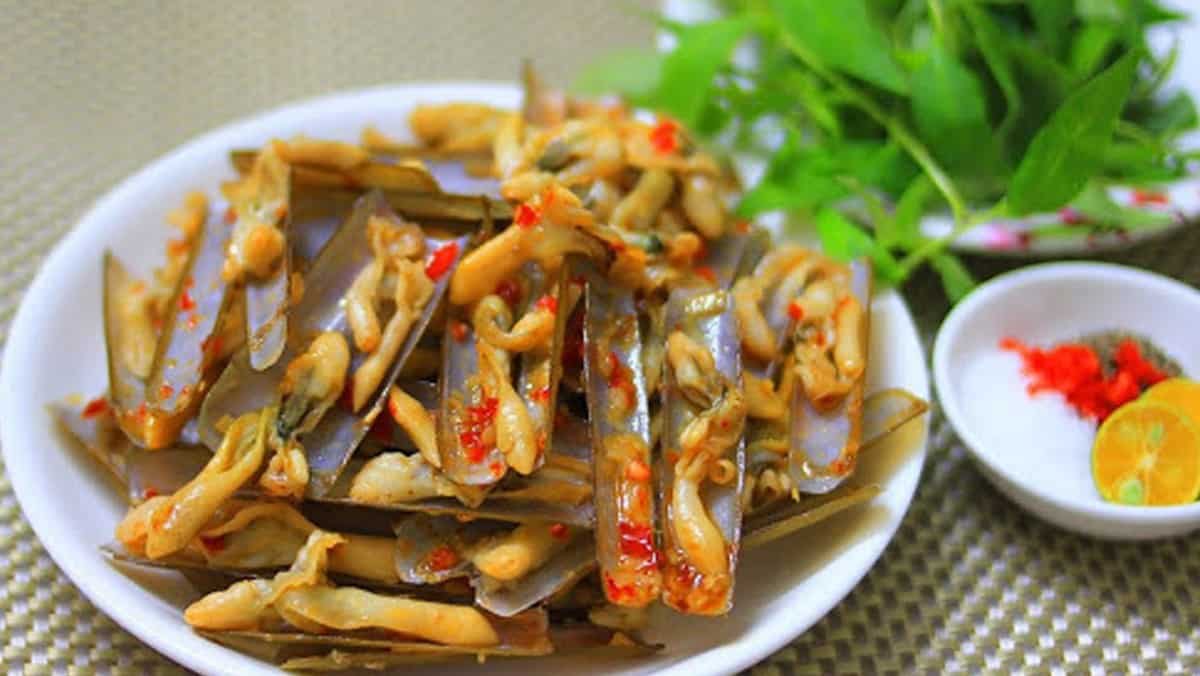 The reason why it's called "nail-shaped" is because its body is slim and long, which looks like a finger. The dish offers you a sweet and crispy taste. You can find the nail-shaped shellfish all year round, but the season when it tastes the best is the early rainy season (May to June). The price of nail-shaped shellfish in local market is about: VND 140.000 – 180.000/kilograms
2. Jellyfish salad (Salad Sứa)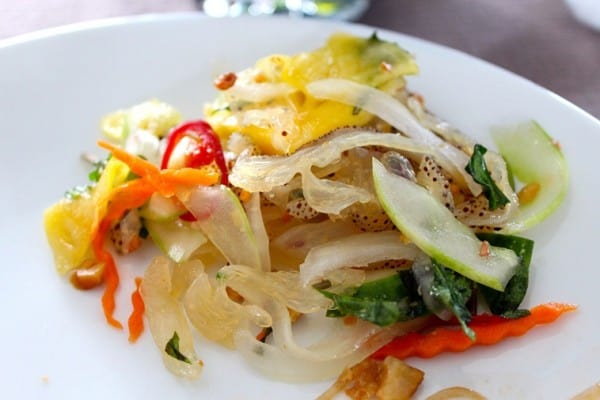 The period during February to April is when the off-shore water of Co To island brightens up at night, and this is an ideal time to catch jellyfish. Jellyfish salad is often crispy, juicy – a combination of the sweet and spicy taste. After being processed and got through boiling water, jellyfish will be chopped into smaller pieces. Following, they will mix it with other ingredients such as herbs, papaya, chicken, lemon, etc. to make its flavor sour and sweet.
3. Grilled Oysters (Hàu Nướng)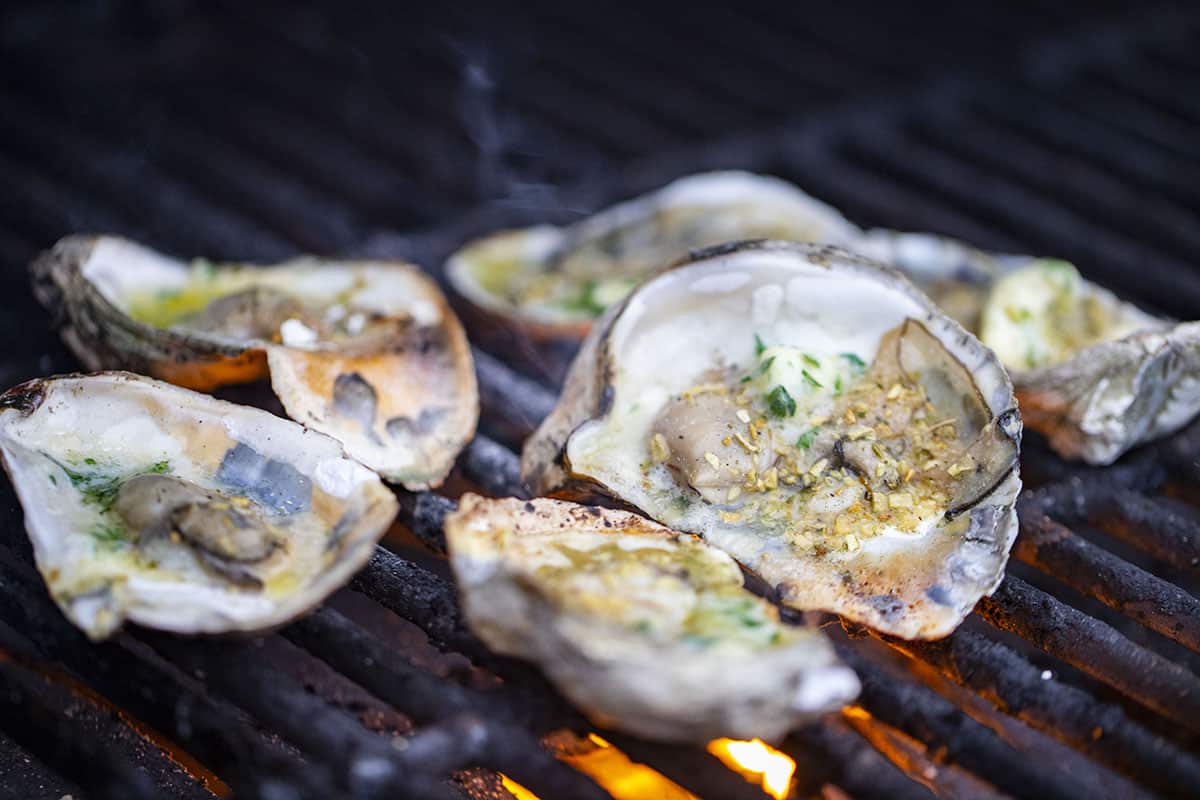 Co To island is actually a suitable habitat for oysters to live. Therefore, the oysters here have an unique flavor of their own. A wide range of dishes can be made from oysters, however, grilled oyster is voted the best by locals and tourists. After being processed, oysters are mixed with a little oil, and then grilled. When the oyster turns yellow, the chef will add some scallions and peanuts to it. In some places, they also put cheese in the oyster to fit the appetizer of foreign tourists. It is important that you be careful to avoid overcooking, as it will harm the oyster's flavor and texture.
4. Be Be – Mantis Shrimp (Bề Bề)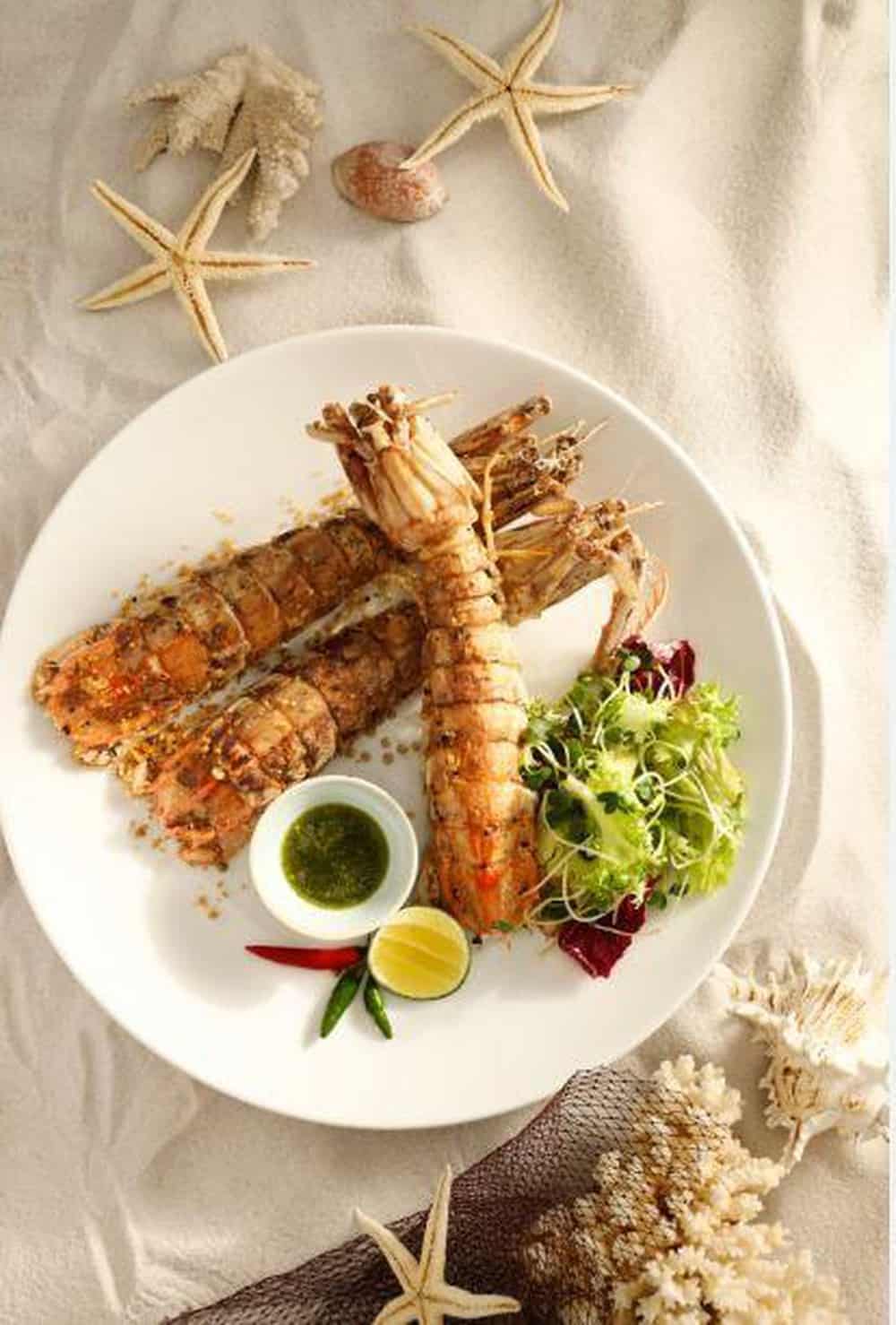 Be Be is a kind of special shrimp, or "mantis shrimp" in some places. It is a bit bigger than a normal shrimp, with tough and sweet meat. A few famous dishes made from Be Be is "Be Be steamed with beer" and "salty fried Be Be". When trying steamed Be Be, you can add some salt, lemon juice and mustard to make the flavor more delicious. In addition, Be Be is also an amazing ingredient used in the noodle broth. Be Be can be found during the whole year and it is not expensive at all. You can buy dried Be Be as a gift for your family.
5. 1-day Dried Squids (Mực Một Nắng)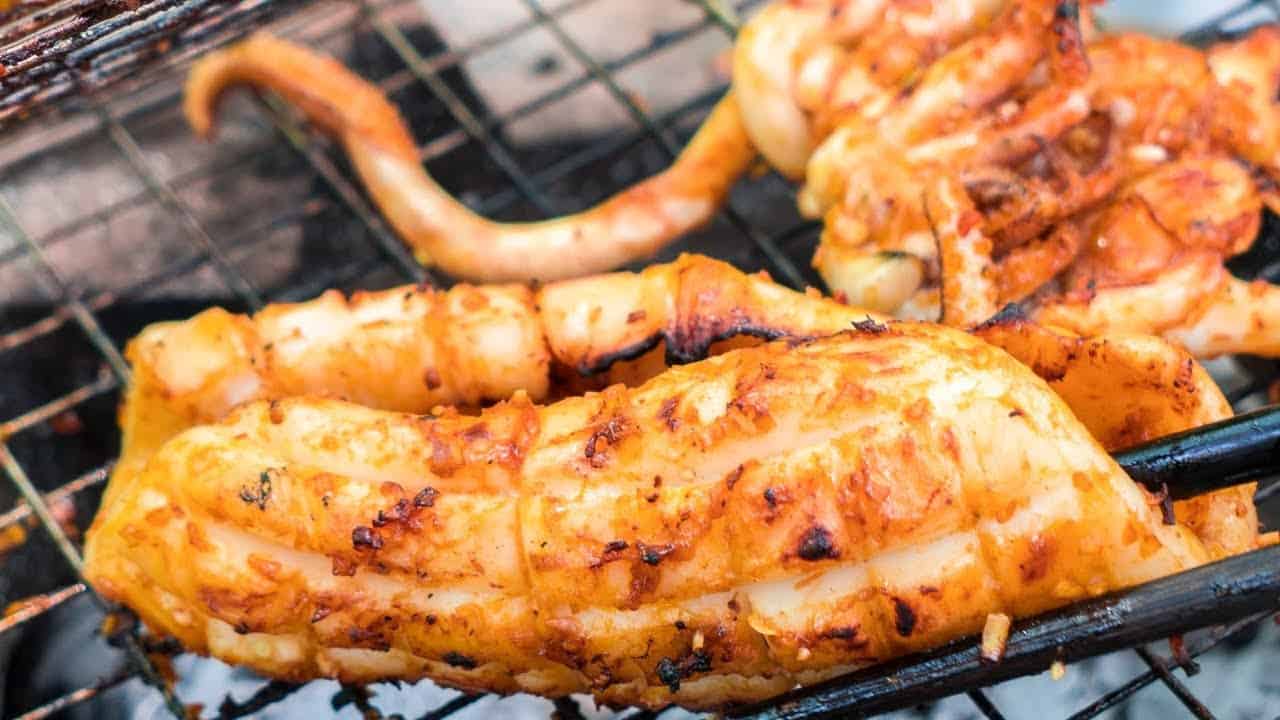 In Co To island, the Squids season is from April to July. After being caught, the flesh squids will be processed properly, and then dried under the sun for the whole day. One thing special is that, the environment in Co To actually makes these dried squids unique, with a sweet taste, tough but soft feeling.
V. How to Get to Co To Island?
From Hanoi, you'll have to go through 2 stages:
Stage 1: From Hanoi – Cai Rong port: The distance is more than 200km, travel time is 4-5 hours.
Stage 2: From Cai Rong Port – Co To Island: Distance is about 50km, travel time is from 1.5 to 2 hours.
1) Hanoi – Cai Rong port
1.1. By Bus
From My Dinh bus station (you can take a taxi here first), bus trips to Cam Pha and Cua Ong are frequent, you only have to wait for 15-30 minutes for a new bus to come. The best buses are Kumho Viet Thanh and Hoang Long (new 45-seat car) or other options such as Phuc Xuyen, Viet Thanh, Duc Phuc (24-seater car). Time from Hanoi to Cua Ong is about 4 hours, the fare is from 120,000 VND – 150,000 VND / time / per person (~$8).
If you stop at Van Don intersection, take a local bus labeled "Cai Rong" to go to Van Don post office. From this location, it is only about 1.5km to reach Cai Rong port; you can walk to the port yourself.
If the bus arrives at Cam Pha bus station, it would be about 20km far from Cai Rong port. You can then call a taxi to get there, the price will stay around 250.000VND (~$11).
1.2. By car
To be more flexible, you can take the Limousine Car directly from Hanoi to Cai Rong port. The price is about 180,000 VND – 280,000 VND/turn per person. Some good Limousine brands here are: Co To Limousine, Hoang Phuong Limousine … You can check out their website and call them directly to book a seat.
2) Cai Rong Port – Co To Island
There are two means to move to Co To Island for you to choose: speed boat or wooden boat. The high-speed train shortens the time while the wooden train is suitable to save money, and this is also an opportunity to admire the beautiful Bai Tu Long Bay scenery.
2.1. High speed train
90 minutes/trip
Ticket prices: 180.0000-200.000 VND / time / person
Specific train hours:

Van Don – Co To: departs during 6AM to 4:30PM (schedule varies according to different train lines)
Co To – Van Don: departs during 5:30AM, to 4:30PM (schedule varies according to different train lines)
Some Co To high-speed train lines:
Havaco (Cai Rong: 0964 655 818 – Co To: 0983 500 518)
Quang Minh (0203 3793 793 – 0973 755 222 – 0984 727 333)
Manh Quang (0985 669 276 – 0985 351 833)
Hoang Vy (0203 3877 889 – 0913 072 072 – 0975 877 889)
Phuc Thinh (0203 6568686)
2.2. Wooden train
Departure schedule:

Tuesday, Thursday, Saturday: 2 trips/day (departs at 6:30AM and 1:30PM)
Monday, Wednesday, Friday: 1 trip/day, departs in the morning at 6:30AM

Price: 95.000 – 110,000 VND / time / person
Travel time: 150 minutes
Some wooden trains go to Co To:
Minh Dat (0978 121 376)
Minh Ngoc (0987 986 800 – 0986 123 965) …
IV. Extra Tips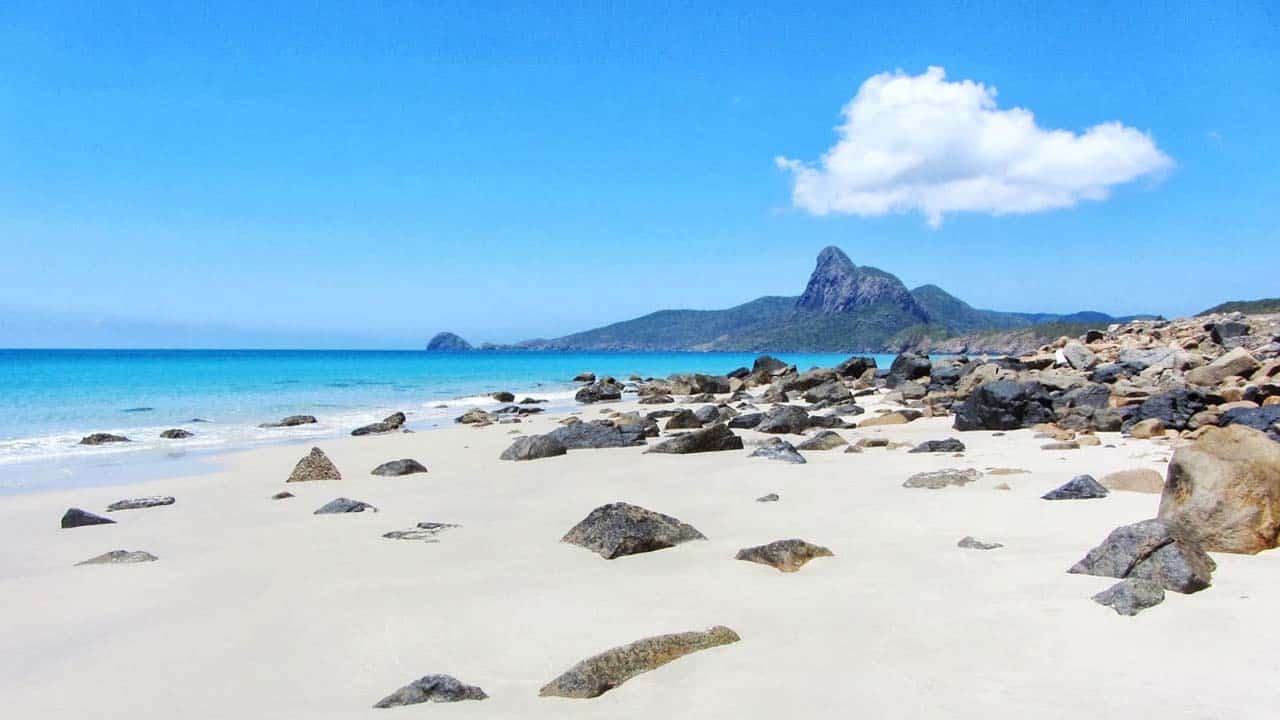 Covering an area of 50km2 or so, Co To island is rather small, so you can reach the nearest and the major beach on foot. To go further, rent a scooter/motorcycle or bicycle right in your guest house/hotel. There is also a small petrol station outside the city port for you to charge the fuel.
If you stay in large hotels, they also serve some small open minibuses that take you to the hotel and the beach with a small fee.
Google Maps is applicable for moving (especially by motorbike) on the island. Though there will be some unmaintained mini paths, overall, using a motorbike to move on the island is the best option.