There are many stunning beaches of Halong, but Minh Chau is one of the few that capture the attention of thousands of international travelers. Located on the small yet charming Quan Lan Island, Minh Chau beach has been doing a great job in attracting tourists from all over the world to Halong Bay, Vietnam. If you are looking for an unspoiled and pristine destination to relax, Minh Chau beach in Vietnam is a wonderful option.
Location: Minh Chau Commune, Quan Lan Island, Van Don District, Quang Ninh Province
I. Highlights of Unspoiled Beauty Minh Chau Beach
The tourism industry of Minh Chau beach has only been developed in recent years, so it still maintains the unspoiled and wild beauty of nature. The sand here is soft, tender and absolutely wonderful to relax on. The ocean water is mesmerizing with light waves and cooling sensation. One of the reasons that travelers like the Minh Chau beach so much is its stunning water, it is so transparent that at suitable depth, one can even see the bottom of the ocean.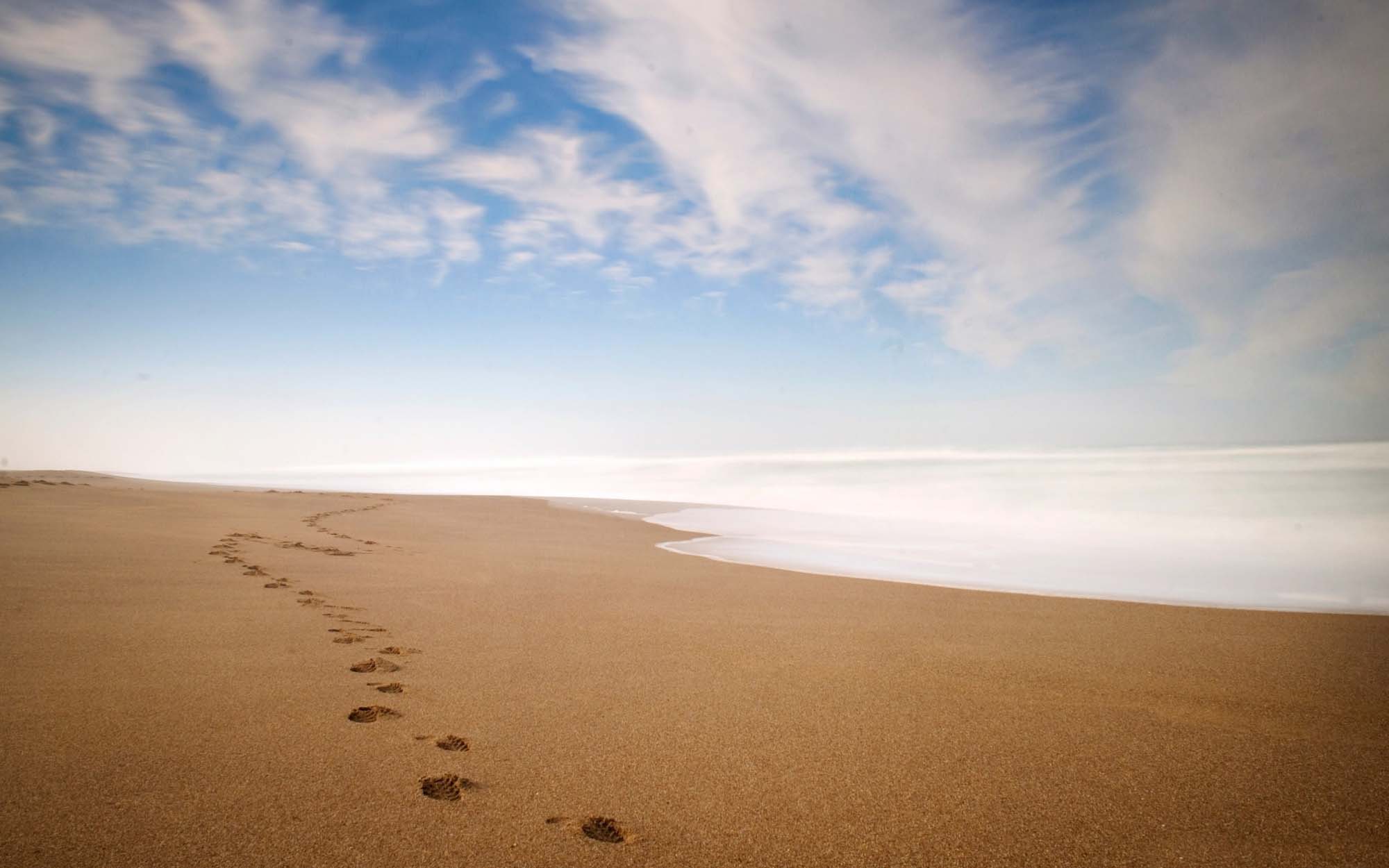 Haven't been discovered by many people, so this place still manages to keep its cleanliness and unharmed beauty. If you are looking for an ideal place to relax your mind and get away from the bustling city, Minh Chau beach is the right destination to be. It is no wonder that people called the beach "one of the quietest and most unblemished tourism attractions of Northern Vietnam".
II. What to Do at Minh Chau Beach?
1. Swimming at Minh Chau beach
The most popular activity to do when coming to a beach, especially somewhere as beautiful as Minh Chau beach, is to swim. No one can resist the charm of diving in the crystal clear water, enjoying the light salty sense and relax all the tight muscles, as well as getting rid of the stress from daily work routine. Remember to pack your best swimsuit and dive in the refreshing ocean water of Minh Chau beach, it will be an unforgettable experience.
The Minh Chau beach is not very deep, and the waves are light as well, so this is an ideal place for women and children to practice their swimming skills and have fun.
2. Take part in water sports at Minh Chau beach
Water sport is also something one should not miss when going on a vacation at a beach. Beach volleyball, surfing, diving and playing balls are popular sports to spend time with your friends at the beach. Lots of travelers have packed some balls and floats to enjoy at Minh Chau beach, you should do the same.
There haven't been many places that give ball renting service at Minh Chau beach, so it's best if you bring your own for the games.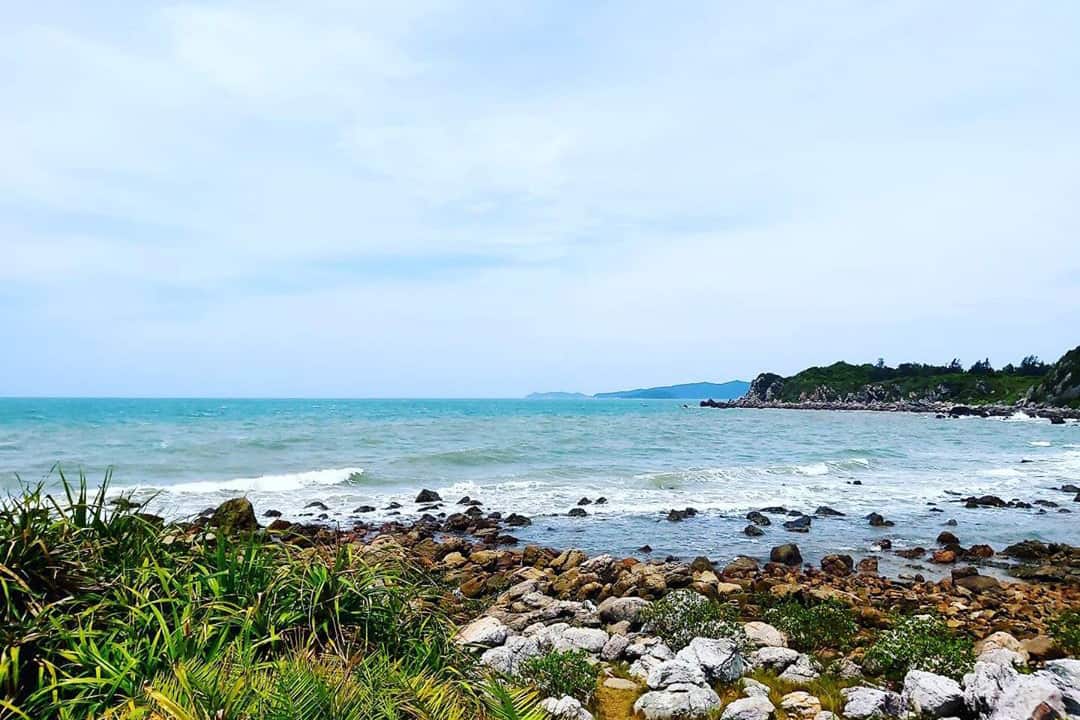 3. Visiting the floating villages around Minh Chau beach
The floating village is something that one cannot miss when traveling to any area of Halong Bay, Vietnam. These are the villages that were built on the ocean surface, where local people earn their living by fishing and catching sea creatures, such as shrimp, squid, crab and more. In these villages, tourists will feel the friendliness, the simple yet cozy way of living as well as understand the life of people who have attached their whole life with the ocean. It will be a new experience for you, helping you open your mind and gain so much more knowledge of other cultures and customs.
Visiting these floating villages, tourists will feel the hospitality of the locals, enjoy watching them doing their daily works on the ocean, see the way they sail the small bamboo boats, swimming and catching fishes. Tourists will also have the chance to experience how to catch fish as well as do other types of daily work of the local people. It's something you cannot find in other tourist attractions in the world.
4. Taking a look at other tourists attractions near Minh Chau beach
From Minh Chau beach, you can reach lots of other famous tourists attractions. After spending time at the beach, it will be absolutely awesome to head to these destinations for extra fun.
You can head to Robinson beach, which is 3-kilometer long with such mesmerizing beauty. The Rua beach (Tortoise beach) is where the sea turtles often lay their eggs. This is a wild beach on the left side of the Minh Chau beach, with no tourism services, so if you want to enjoy nature without human traces, this is the ideal option. On the right side of the Minh Chau beach, we have Nhanh Ria beach with a quiet and romantic beauty. The Con Khoi beach is also famous for crystal clear water, is a perfect place to hang out and have fun as well.
Besides the eye-catching beaches, tourists can reach the Tram forest and the Ancient commercial port of Van Don near Minh Chau beach. These are the two famous places to visit near Minh Chau beach, the forest is full of green and giant trees, creating a cooling sensation, while the Van Don port is an important historical relic of Quang Ninh province.
There are a lot of other worth-visiting areas near Minh Chau beach that is worth visiting, so making a trip to this beautiful beach won't be a waste at all.
III. What to Eat at Minh Chau Beach?
Coming to Minh Chau beach, seafood is something you cannot ignore. The delicious dishes of fresh seafood will be a remarkable highlight of your vacation in Halong Bay, Vietnam.
Roasted clam with spring onions is one of the most famous dishes of Minh Chau beach, Halong. The clams are caught straight from the ocean, grilled with fat and spring onion as well as other local spices. The rich flavor of this dish goes pretty well with beers, making a delicious dinner combo in Minh Chau beach.
Steamed squid is something you shouldn't ignore. Travelers can buy squids that are freshly caught from the local fishermen, and ask the restaurant to grill or steam for them. Dipping steamed squid with chilli sauce and eating with beer is a familiar way of eating for the locals in Minh Chau beach.
There are many other delicious dishes of seafood that one can only find in Minh Chau beach, Halong. "Sa sung" is a remarkable type of seafood that you must try, or grilled shrimp is also a good choice. There is nothing better than to
IV. How to Get to Minh Chau beach?
Located not very far from the capital, it is very easy for travelers to arrive at Minh Chau beach from Hanoi. If traveling from Hanoi to Halong, one can get to Cua Ong, Van Don District by bus. Remember to get off at Van Don intersection and continue to take bus number 01 which goes from Bai Chay to Van Don. You will find yourself at Van Don Post Office, then you can choose to ride a taxi or walk the rest 1 kilometer to Cai Rong Harbor.
Cai Rong Harbor and Hon Gai Harbor are where you can hop on a boat and travel to Quan Lan Island, which may take around 1 to 3 hours. Once you reach Quan Lan Island, continue to hire a taxi to get to Minh Chau beach.
If you don't want to change the means of transport too much, you can book a ticket to ride by a limousine (3 hours) or cars (4 – 5 hours) to head straight from Hanoi to Van Don District. It may cost you more money, but surely it will save you so much time.
V. Tips When Traveling in Minh Chau Beach
Check the schedule before buying boat tickets. Every day there will be only two or three boat routes going to Quan Lan Island, so make sure you know the schedule before going, to avoid having to wait tiredly at the harbor.
You can rent many means of transport in Quan Lan island, Minh Chau beach. To travel around, you can rent a motorbike, an electric car and even a bicycle on Quan Lan Island. You can ask the receptionists of the hotel you are staying at to support you with this.
Book a room and make a deposit in advance. During the tourism season, the hotels in Minh Chau beach may raise their fee due to the high demand, so to make sure you get the best place to stay with reasonable price, you should call the hotel, book a room in advance, and may make a deposit to guarantee your booking as well.
Prepare enough swimsuits beforehand. The Minh Chau beach hasn't been developed in tourism for a very long time, so the place still lacks services such as swimsuit renting and bathing services, so if you want to swim, you should bring your own swimsuit and floats.