Updated: 13th Aug, 2020
Since the novel coronavirus outbreak started, Vietnam has been doing its best to prevent the infection of the virus as well as well maintain the situation. However, what is the current situation now? Let's read our article and find out everything you need to know about this handy guide for travellers on coronavirus in Vietnam and stay informed day by day.
I. Overview of Coronavirus in Vietnam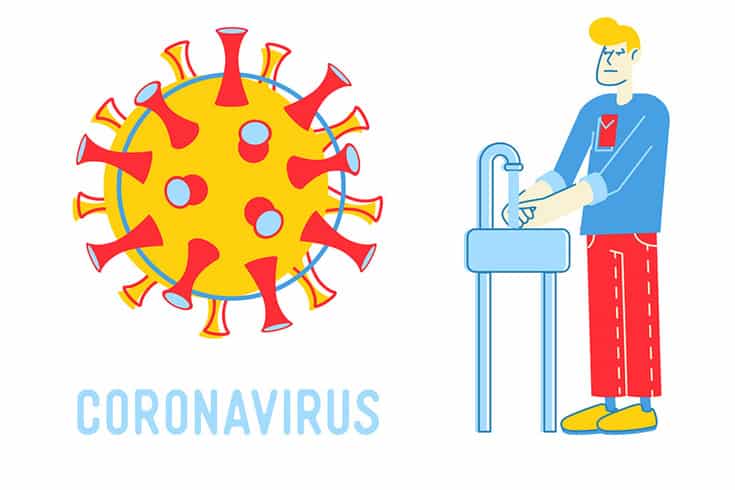 1. Essential Info about Coronavirus
1.1. What is Coronavirus?
Coronaviruses (or so-called CoV) are a large family of viruses that cause illness ranging from the common cold to more severe diseases such as Severe Acute Respiratory Syndrome (SARS-CoV) and Middle East Respiratory Syndrome (MERS-CoV). The novel coronavirus (nCoV) is a new strain that has not been previously identified in humans. Coronavirus can spread from person to person and be transmitted between animals and people.
1.2. Symptoms of Coronavirus to Watch for
According to Centers for Disease Control and Prevention (CDC), the symptoms of coronavirus diseases range from mild to severe or even deadly. Between 2 to 14 days after you are infected, the symptoms will start, including:
Fever
Cough
Shortness of breath
1.3. Prevention for Travellers on Coronavirus
You can take care of your health and protect others from coronaviruses by doing the following preventative measures, recommended by WHO:
Wash your hands frequently
Maintain social distancing
Avoid touching eyes, nose and mouth
Eat only well-cooked food
Practice respiratory hygiene
If having fever, cough and shortness of breath, seek medical care early
Avoid close contact and travel with animals that are sick
Avoid spitting in public
Stay informed and follow advices given by healthcare providers
2. Current COVID-19 Cases in Vietnam
Updates on COVID-19 Cases in Vietnam on 13th Aug, 2020.
| | |
| --- | --- |
| Suspected infections | 182.267 |
| Confirmed infections | 883 |
| Deaths | 17 |
| Recoveries | 409 |
| Quarantined cases | 133.340 |
The confirmed patients come from: Vinh Phuc (19), Hanoi (149), Ho Chi Minh City (72), Nha Trang (1), Quang Ninh (11), Lao Cai (2), Lai Chau (1) Da Nang (301), Ha Giang (1), Quang Nam (84), Quang Ngai (7) Hue (2), Bac Giang (10), Ninh Binh (23), Ha Nam (5), Hai Duong (5), Hung Yen (5), Thai Binh (31), Nam Dinh (7), Bac Ninh (1), Phu Tho (1), Lai Chau (1), Bac Giang (10), Hai Phong (3), Thanh Hoa (18), Ha Tinh (4), Nghe An (2), Hue (2), Ninh Thuan (2), Binh Thuan (9), Khanh Hoa (6), Hoa Binh (6) Tay Ninh (4), Lang Son (4), Quang tri (6), Ben Tre (1), Bac Lieu (25), Tra Vinh (4), An Giang (1), Can Tho (2), Dak Lak (3), Vung Tau (37), Dong Thap (6), Dong Nai (3), Thai Nguyen (1), Ca Mau (1), Kien Giang (1).
II. How Does Vietnam Beat the Coronavirus?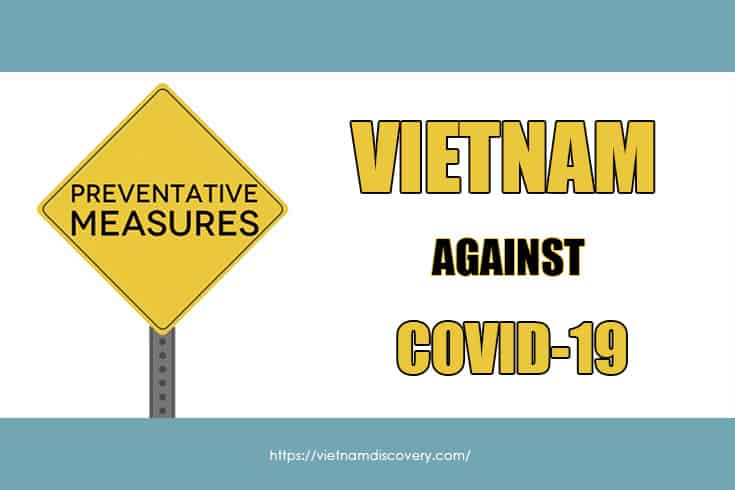 1. Preventative Measures by the Vietnamese Government
From 7th March, all inbound travelers to Vietnam must submit the health declaration upon arriving.
From 12th March, Vietnam has temporarily suspended visa exemptions for citizens of South Korea, Spain, Germany, France, Italy, Sweden, United Kingdom, Denmark, Finland, Belarus, Russia, Japan and Norway.
From 12th March to 26th March, some popular tourist attractions in Vietnam including Bai Tu Long Bay, Ha Long Bay, and Yen Tu Complex will be temporarily closed to tourists.
From 12 pm on 15th March, travelers from 26 Schengen countries or those having visited or transited through these 26 countries in the past 14 days will not be issued Vietnam visas and allowed entry into the country.
A mobile app has been launched by Vietnamese government, allowing Vietnamese citizens to update their health status.
Travelers with symptoms of COVID-19 will be carried out health check and quarantined in 14 days in the designated area.
Suspend all flights to and from mainland China.
Reject non-Vietnamese passenger having been or transiting via Daegu and Gyeongsangbuk of South Korea, except for those entering Vietnam for business purpose (compulsorily experience 14 days of quarantine)
Propose quarantine restrictions on travelers from Japan
Carry out early detection infected cases through disease screening and monitor border crossings, airports, seaports and other international points of entry.
Establish 45 Emergency Response Medical Teams to support countrywide hospitals to combat COVID-19.
Cancel some close festivals and tourism activities nationwide.
Instantly designate 4 hospitals to handle potential cases (by Ministry of Defense)
Close public schools in 63 provinces temporarily until the situation improves.
2. Aviation and Entry Policies at Vietnam's Airports
Every passenger flight to Vietnam of all airlines are officially suspended from April 1, 2020.
All flights to and from mainland China of all airlines have been suspended by the Civil Aviation Administration of Vietnam since February 1.
Two-way international flights of Vietnam airlines are suspended from March 25 until there is any other notice from the official authorities of the brand.
Upon arrival, all travelers getting into Vietnam (inbound travellers) will be requested to submit a health declaration and experience the medical checks of COVID-19. Travellers can either find and fill out the health declaration at the airport or submit it in advance here.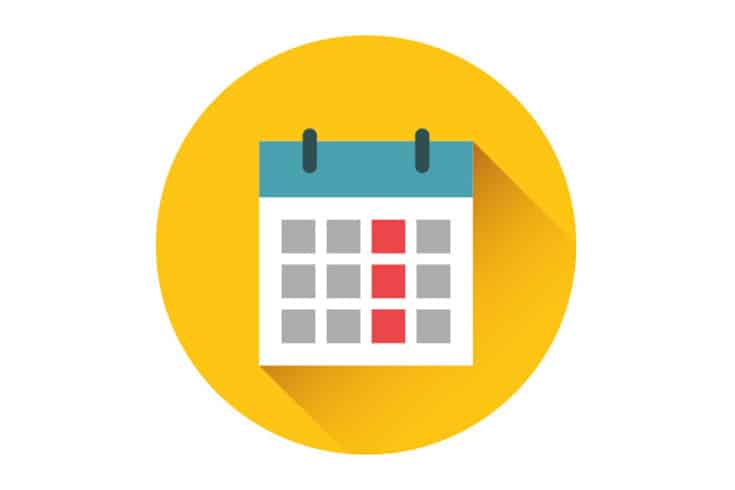 3. Closures and Cancellations in Vietnam Due to COVID-19
At present, most attractions, heritage sites, and restaurants are closed to control the situation of COVID-19.
Travelers can still plan tours of Hoi An Ancient Town and some other public attractions; however, a number of festivals and events in the country have been postponed following the directive of the government to avoid public gatherings.
Festivals have been cancelled this year:
Yen Tu Festival (Quang Ninh province),
Tran Temple Festival (Nam Dinh province),
Tam Chuc Festival (Ha Nam province), and
Huyen Tran Festival (Hue).
Tourism and sporting events have been postponed, including:
Hue Festival,
Quang Binh Marathon,
Da Lat Sufferfest,
Techcombank Hanoi Marathon, and
Sunrise Sprint.
For more related details to postpone or cancellation, please contact the organizers.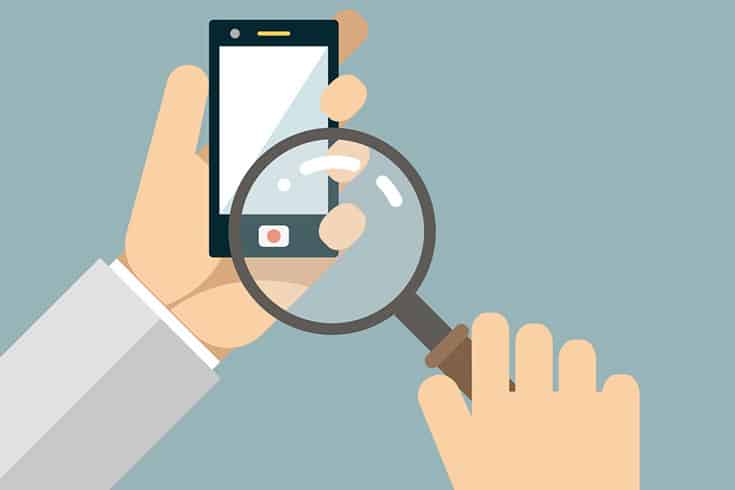 III. Emergency Contacts and Official Government Sites in Vietnam
If you need any emergency assistance, please contact the Vietnam Health Department via the hotline 1900 9095 – 19003228.
To stay informed about Coronavirus in Vietnam, it is advisable to update reliable information from:
Vietnam has strictly executed a lot of effective measures to fight against, handle and prevent the spread of COVID-19 up to now, so this explains why many foreigners who are already in Vietnam want to stay more in the country to avoid COVID-19 epidemic at their hometown. If you are one of them, consider extend your Vietnam visa soon.
IV. Will You still Go or Cancel the Trips to Vietnam?
Looking at the current situation, it is considered quite safe to make your plan and travel to Vietnam as well as several Asian countries. Vietnam has reported 883 infected cases and the country have closely controlled the situation, 409 cases have been recovered so far and the number of deaths remain 17.
Prevention measures have also been effectively taken to control the situation. However, traveling during this time is not recommended. Flights transiting in affected areas are denied and the number of daily flights decreases. If you cannot cancel your trip, you should check the flights and choose a suitable one. Besides, please check your health status before you travel to Vietnam. The Vietnamese airlines are also doing hygienic methods following advice by the authorities, and you may expect to fill in some forms upon arrival.
In case you are really worried about the situation, we would suggest delaying your trip to a better time. Our company will try our best to help you rescheduling the trip to Vietnam.
If you have any questions related to coronavirus in Vietnam, don't hesitate to contact us for more details. We are always willing to support you.