Located about 12km north from Sapa town center, Ta Phin Village is one of the famous tourist spots in Sapa, Lao Cai province.
The village is not only famous for the pristine and spectacular natural beauty, but also attracting every traveler for the unique ethnic culture values, of which the H'Mong brocatelle weaving and Red Dao traditional medicinal herb bath are two "specialties" that you should not miss.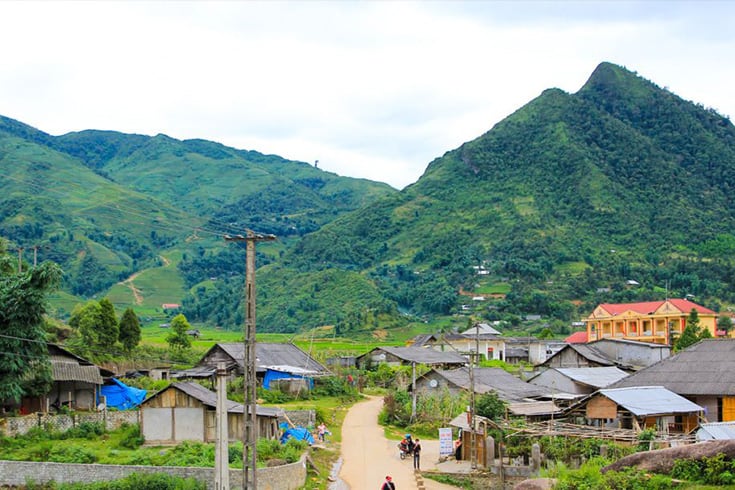 When arriving at Ta Phin village, the charming H'Mong women in their colorful traditional costumes may capture your heart at first sight.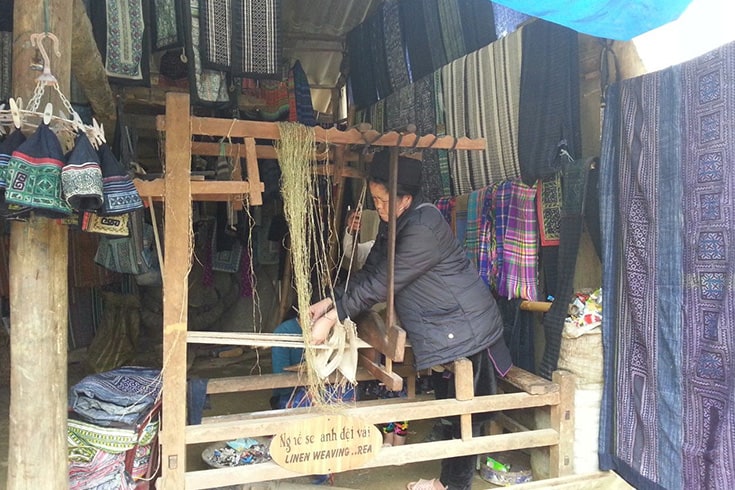 Continuing walking in to the village, you will easily see ethnic women weaving in front of their houses. They are so skilled and talented to make many brocatelle products, including backpacks, tourist hand bags, scarves, wallets and even clothes of different colors and patterns, which are also indispensable souvenirs for tourists to Sapa. Particularly, the Ta Phin brocatelle are bought throughout the country and even exported to the US, France, Denmark, etc.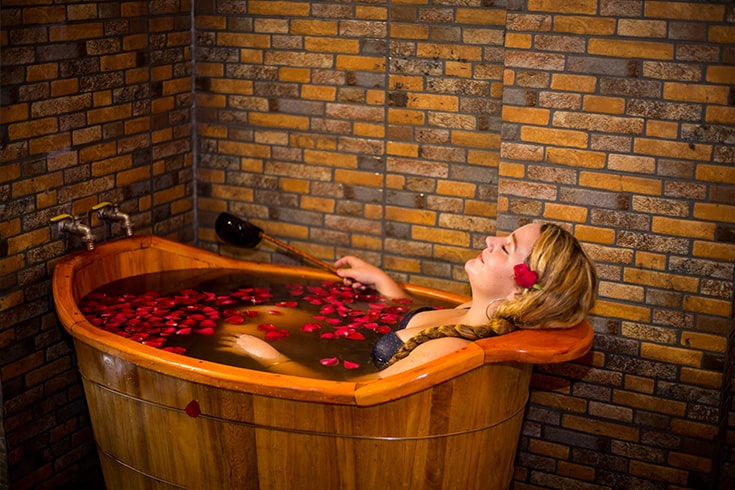 Beside the H'Mong's traditional brocatelle, Ta Phin Village offers tourists the traditional medicinal herb bath of Red Dao people. Herbal bath of Red Dao not only is a goof therapy for health, but forms the culture values of ethnic people as well. Nowadays, many Red Dao households are ready to provide tourists with medicinal herbal bath service.
Thanks to the untouched scenery, cool climate and friendly and hospitable local people, along with the unique and interesting tourist products, Ta Phin has attracted a large number of both domestic and foreign tourists. Surely, every tourist wish to return to Ta Phin Village to experience the ethnic life as well as the special gifts endowed from the Nature and local gentle ethnic people.