In Sapa, there is a village that no tourists would go home without visiting it thank to its extremely charming natural landscape, the preserved ethnic customs and the hospitality of local residents. That is Ban Ho Village – one of the must-visit attractions in Sapa and definitely worth your time to discover.
Location: 30km southwest of Sapa town, Sapa, Lao Cai
I. Overview of Ban Ho Village
Ban Ho village is the centre of Ban Den village, where the two streams Muong Hoa and La Ve cross each other. The village is about 30kilometers southwest far from Sapa main town. It is divided into three major areas: Xeo Trung Ho, Ta Trung Ho, and Hoang Lien, which are respectively home to the Dao, Mong, Tay ethnic minorities.
Although Ban Ho village has a drawback of not being close to the tourist center like other places in Sapa, it possesses magnificent natural scenery, with romantic waterfalls, huge terraced fields and a majority of unique cultural heritages. Recently, Ban Ho has actively exploited its strengths in tourism, attracting thousands of tourists each year and becoming one of the key tourist areas of Sapa district.
II. What to Do in Ban Ho Village?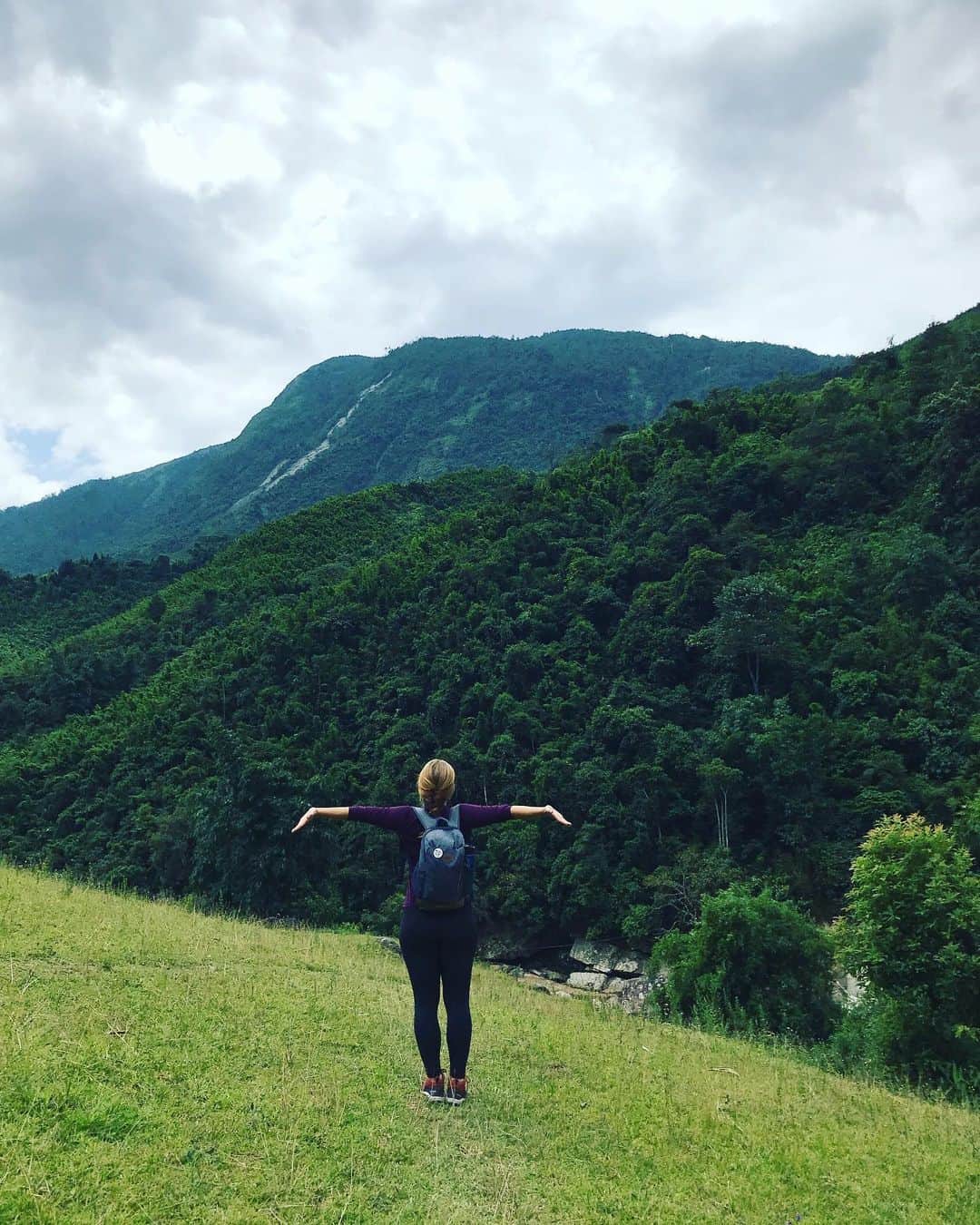 1. Admiring the Natural Landscape
Coming to Ban Ho, visitors would be amazed by the extremely vast terraced fields, which are breathtakingly eye-catching. Moreover, the scenery is also mixed with the bamboo houses of the people scattered along the two banks of the stream. Being the meeting place of two streams Muong Hoa and La Ve, Ban Ho has a very unique charm.
Muong Hoa Stream is landscape with a beautiful terrain, temperate climate and traditional Tay villages, creating a charming and captivating picture of the water. The stream is too familiar in the daily life of the Tay people here.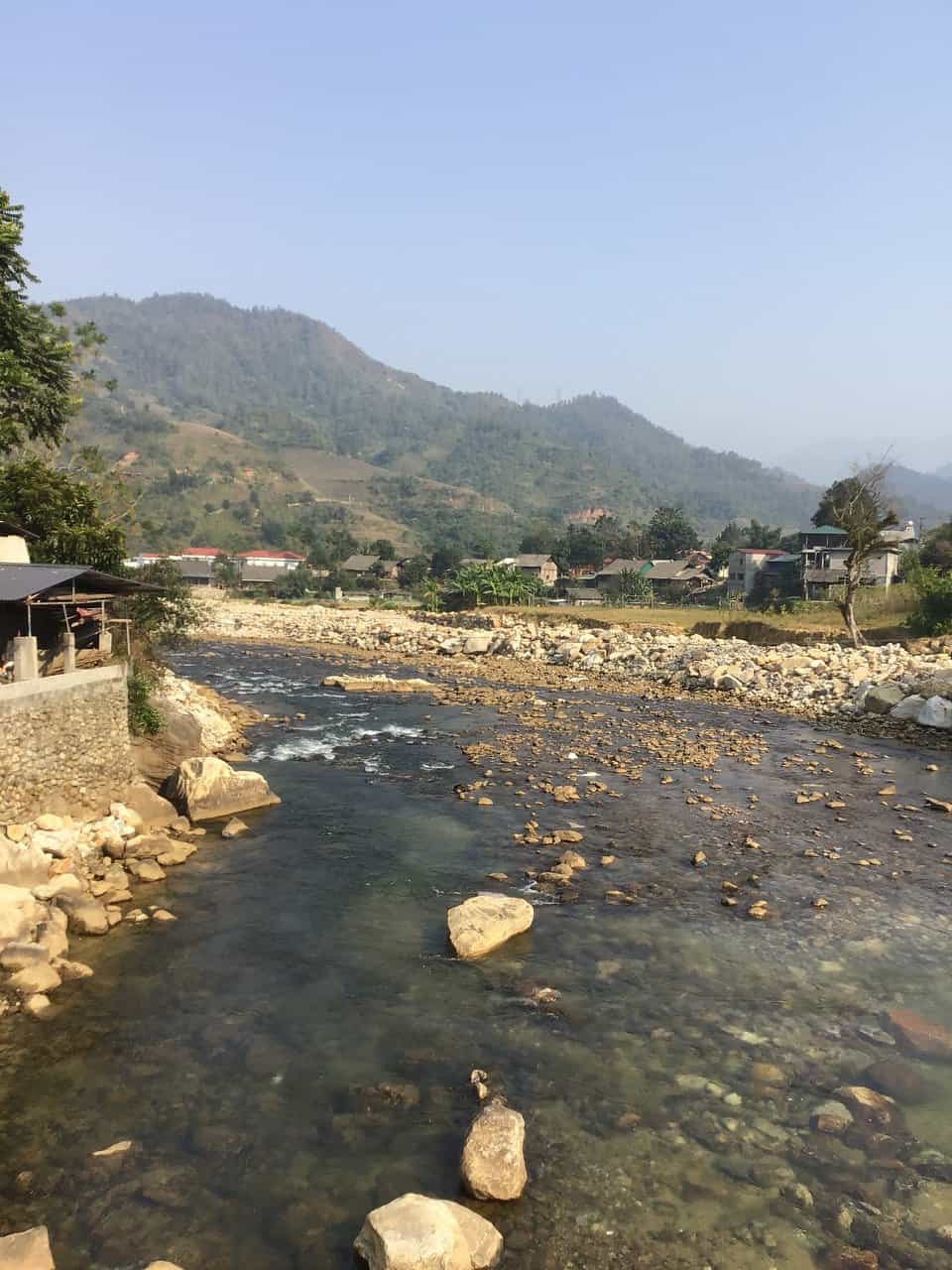 La Ve stream flowing to Ban Ho from the high mountains and deep forests has created a crystal clear waterfall. Perhaps that is why the stream fish often gather here very crowded and dance under the waterfall like artists diligently performing on stage. Therefore, the local people named it the Jumping Fish Waterfall. Waterfall fish dance is the ideal place for those who want to use their net to catch fresh and delicious stream fish and enjoy grilled fish right next to the waterfall.
On the way to the waterfalls, which were named by locals after seeing fish jumping out of the water in the old days, visitors will pass brooks gently running down bamboo cylinders that locals use to channel the water into their terraced paddy fields, wooden houses perched on the sides of rolling hills and wildflowers
2. Swimming in the Streams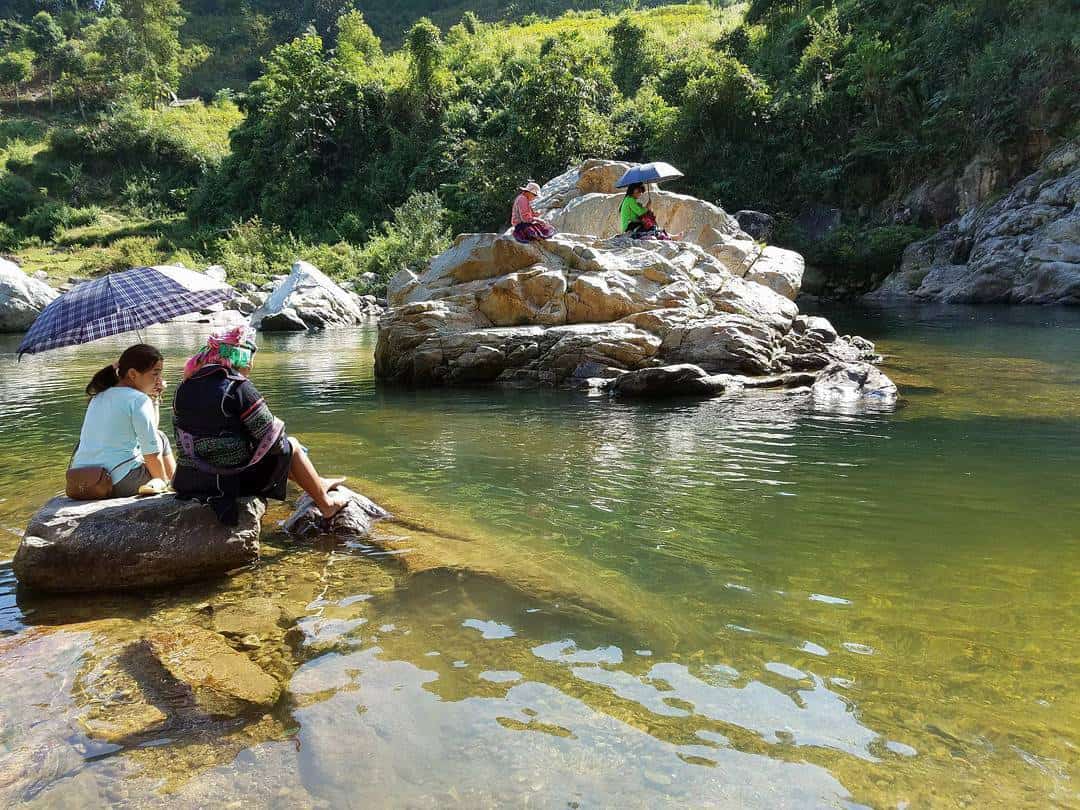 Since the climate in Ban Ho is warmer than Sapa (the average temperature is between 18-250C), in the afternoon, you can enjoy yourself in the stream Lave and Da Nhay waterfall. The Muong Hoa River winds its way around the village, making this place so romantic.
3. Exploring the Ethnic Culture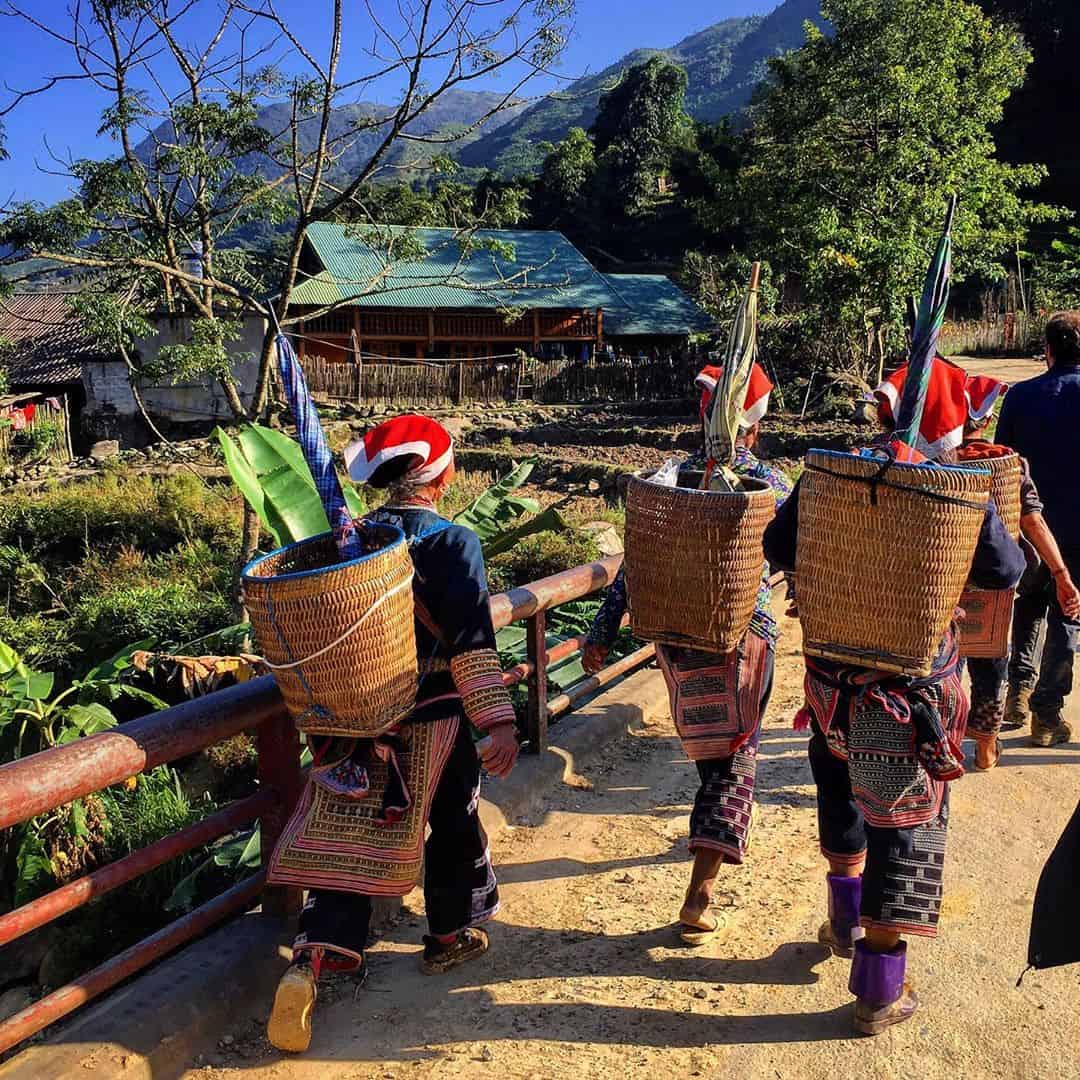 Located at the end of the motor way about 25 km from Sapa town, Ban Ho Village is home to the Tay ethnic minority. The Tay people possess highly-developed rice farming techniques and live their sedentary lifestyle.
Their villages are very large with hundred households. They built their houses on stilts, which form superb dwellings. It is an ideal spot for experiencing home stay. You have a chance to go swimming in hot water pool or cold water stream, do some sightseeing or learn how to make traditional handmade woven fabric and participate in community activities. Locals are friendly and the atmosphere is cozy and lively.
Cultural Values in Ban Ho Village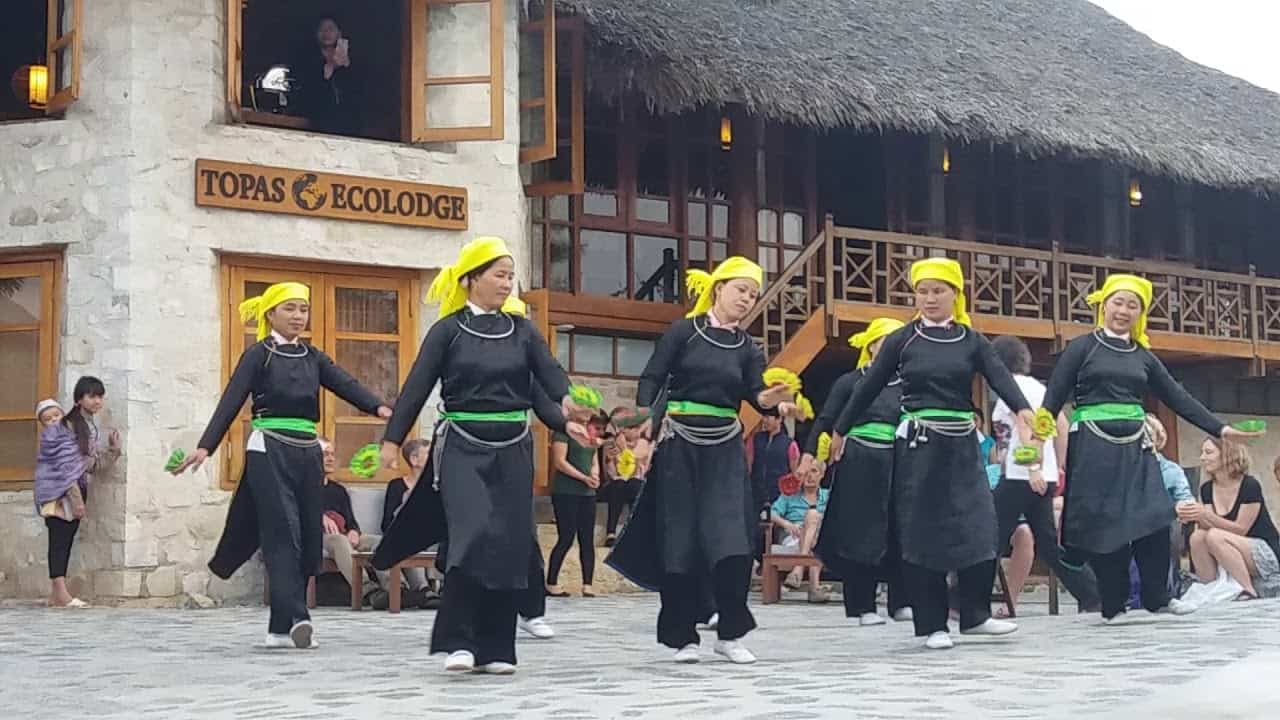 The cultural potential of Ban Ho people is expressed through ancient songs, dances and rituals. The ancient crafts have been restored and tend to expand. The most prominent is the cultivation of cotton, growing mulberry, silkworm and weaving. Traditional brocade of Ban Ho which is woven by the Tay women are beautiful costumes and many home decoration products …
4. Herb Bathing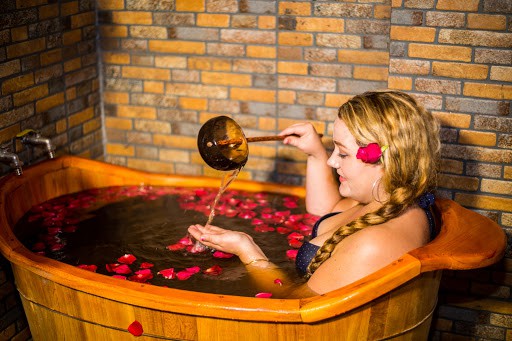 After lunch, the hospitable owner will take guests to the Red Dao village on the mountain so as to bath with herbs. The herbs will be poured into the wood tank. Tourists will dip into the tank and after 15 minutes the water has been drawn to refill new water. After that, tourists can feel well being, euphoria extremely.
Ban Ho Village is a popular route for biking and trekking in Sapa. Hence, tourists can also take part in such activities around the village.
III. Where to Stay in Ban Ho Village – Homestay Services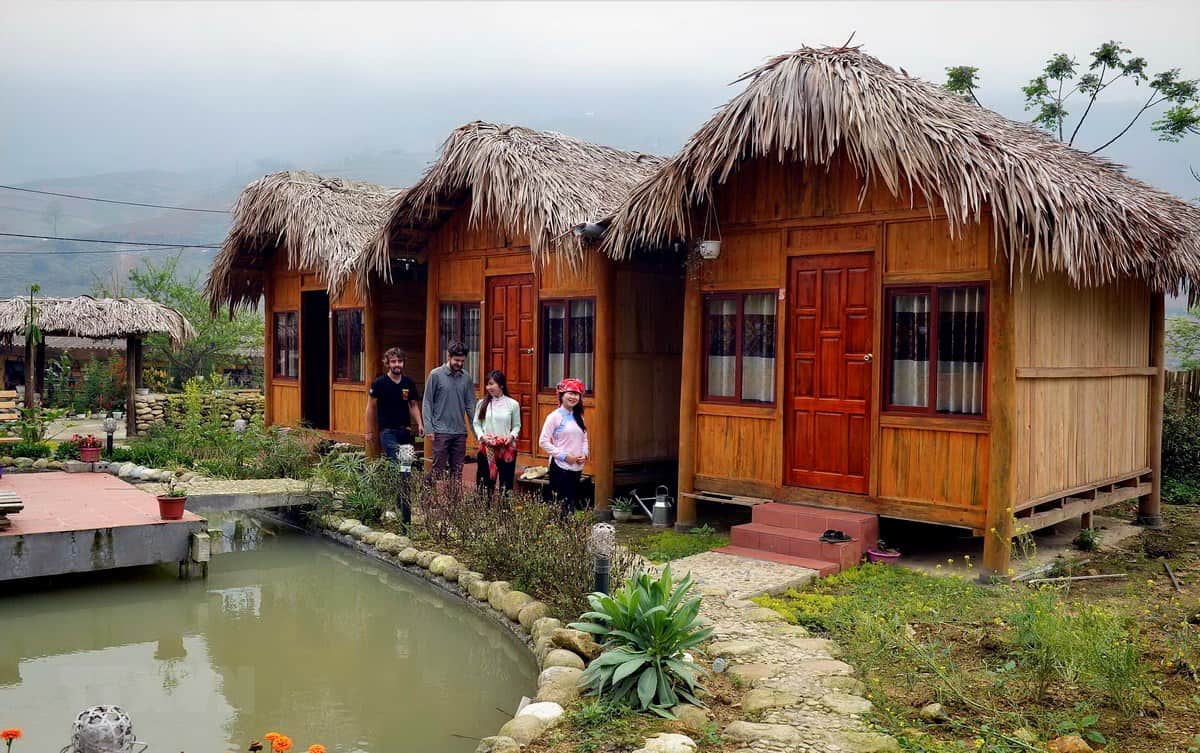 Homestay is one of the things that makes Ban Ho attractive. 29 houses on the most beautiful stilts in the village have been selected to open this service. The influx of people has come to Ban Ho to eat together, live with people, and work with local people. The taste of modern life is gradually spreading and blending with the purity in the deep, magical mountains here.
IV. How to Get to Ban Ho Village?
There are three options for you to get to Ban Ho Village.
Motorbike (for day trip)
By car (for day trip)
By foot (for at least 3 days and 2 nights tour)
From Sapa Town, follow the way Lao Chai village, and the keep going for 3km more passing the Lao Chai. Then, you will see a glimpse of the wild and beautiful Ban Ho village on the mountains. It is highly recommended to have tour guide with you, since on mountainous area there are no wifi or signal, and the roads are really complex.
V. Extra Tips
Do not give candy or money for children, since that's useless for them. If you can, please give them books or pencils.
Do not put the camera near their faces for photos. Ask the locals for permission for photos of them.
The best time to visit Ban Ho Village is April, May, June, September, October
Some locals will follow you to chat and try to sell you their products. If you do not like that, you just friendly say " No", it is fine, they will stop following you sooner or later.
Ban Ho Village is worth the somewhat difficult journey to get there, as the village rewards visitors with stunning views of unspoiled sites and an opportunity to discover the daily activities of the ethnic people Tay