Coming to Central Vietnam, Hue and Danang are definitely the top 2 tourist cities that you must visit. Wondering what's the best way to travel between these two famous cities? Keep reading to find out the way on how to get from Hue to Danang and vice versa that suits you the most!
I. Distance from Hue to Danang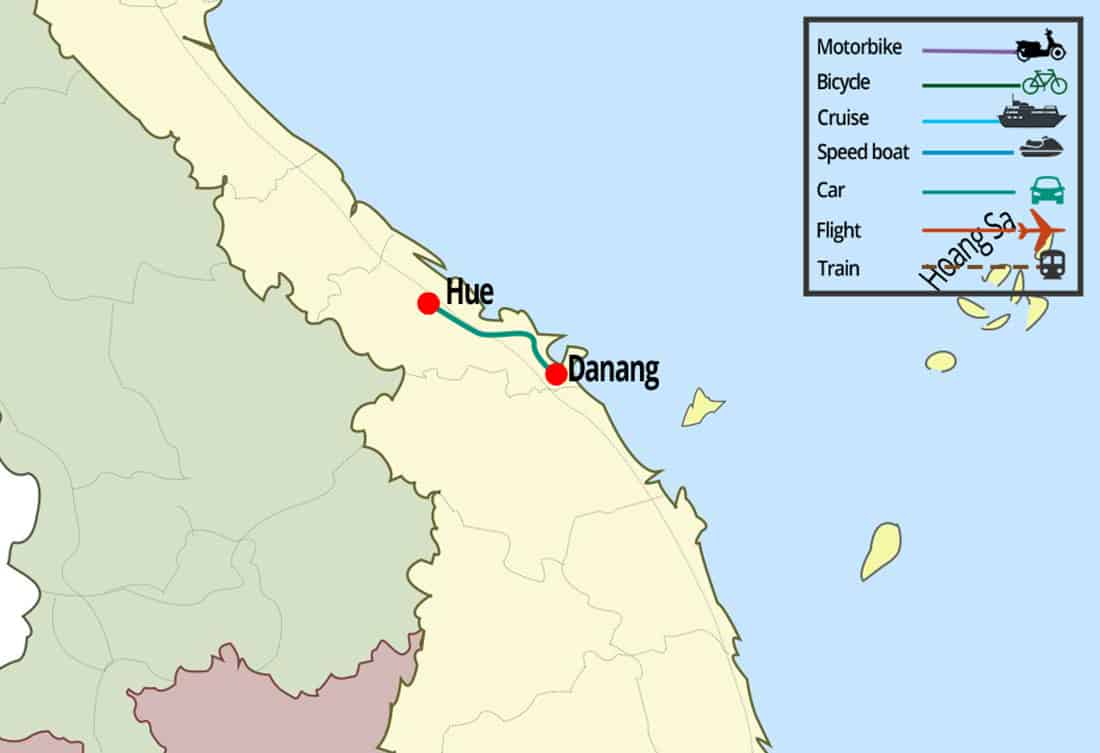 Both of the cities are located in Central Vietnam, particularly Central Coast, so the distance is not too far, just about 100 kilometers. With this distance, it's possible to transfer between 2 cities by bus, train and motorbike as well.
II. 4 Means of Transportation to Travel from Hue to Danang?
1. Travel by Bus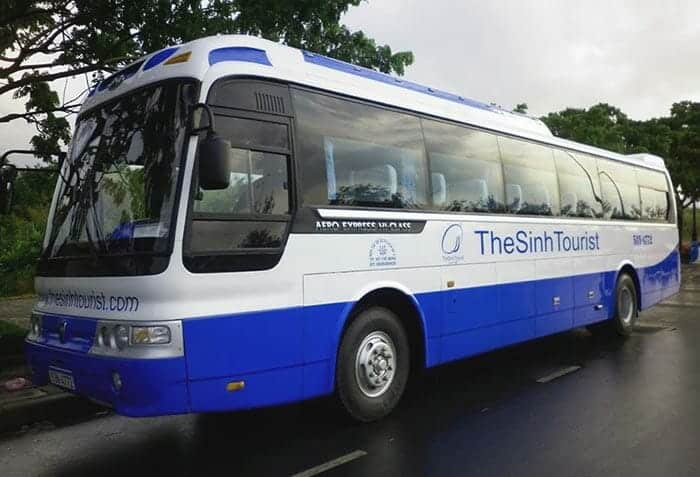 Travelling by bus is so far the most popular way to transfer from Hue to Danang, thanks to the short distance between them.
► Booking: Two highly-recommended companies for bus travels are Hoang Long Tourist and The Sinh Tourist. You can go on their websites and call the hotline for more booking information.
► Route: the bus from Hue to Danang will go through Hai Van Pass, like mostly other vehicles
► Duration: a bus ride will take about 3.5 hours
► Cost: around 100,000VND/one way (~$5)
► Pros and cons: This is the cheapest option, so it's great for people who want to travel around Vietnam on a tight budget. For just around $5, you will get to experience a comfortable sleeper seat with toilets, TVs… There are also numerous departures from Hue to Danang daily, so you can choose a time slot that fits your schedule the best.
However, the bus is usually slower than trains and taxis, and the time depends on the traffic situation, and the hop-in and hop-off time, since the bus usually stops at many points on the way to pick up guests. Also, if you travel by bus, it's nearly impossible to ask for stopping randomly on the way to take photos, since many other people are also on the bus and they might be in a hurry.
2. Travel by Train
Another option to travel from Hue to Danang is by train, and this option has several advantages as well! The train does not cost too much more than the bus, but the travel time is shorter, and the seat is comfortable. Also, you will get to see the great scenery along the way! Like the bus, there are also many train departures in a day, so it's easy to find a time that fits your plan.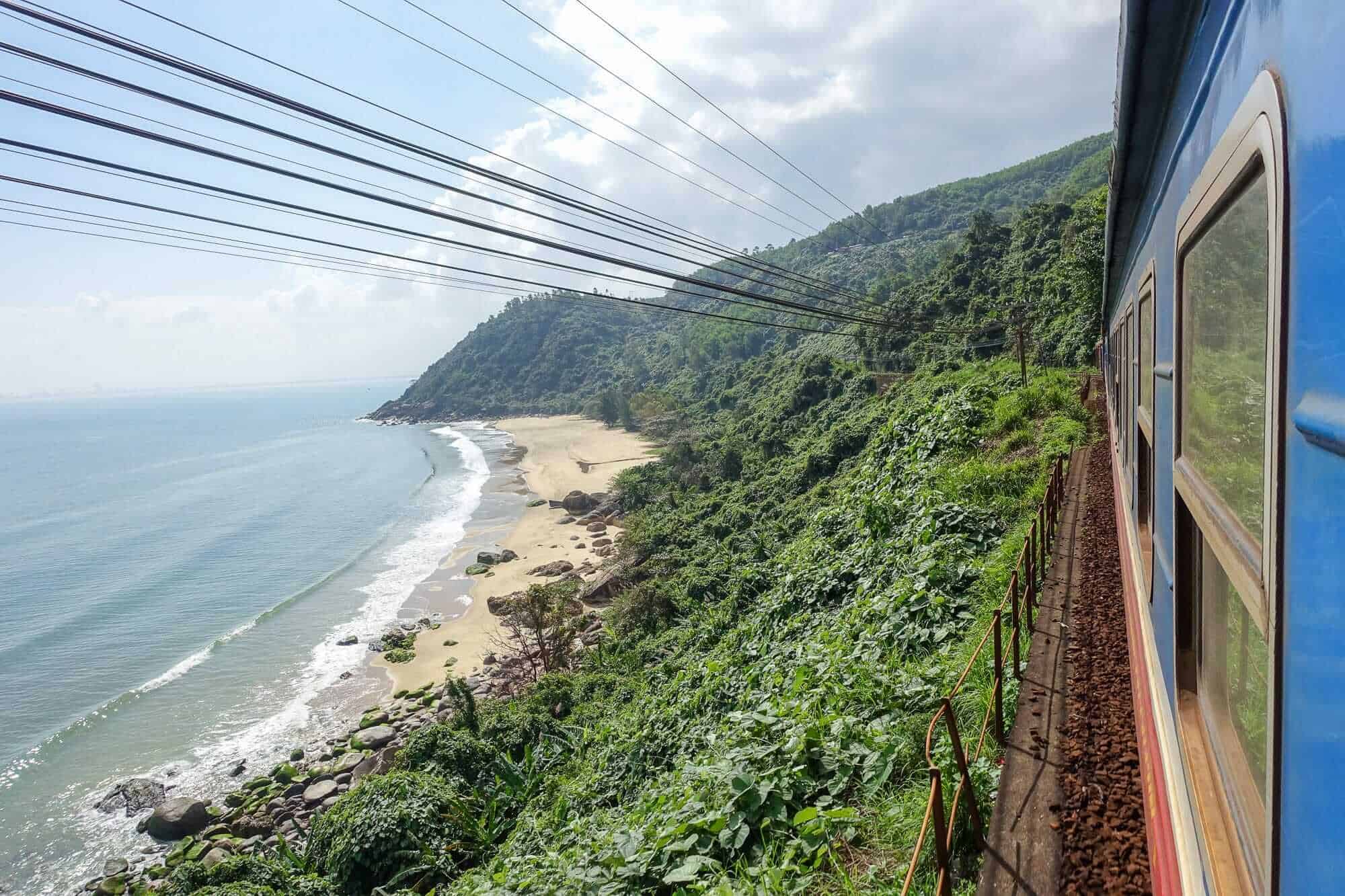 ► Booking: You can go straight to the train station and buy tickets there, or book online through an agency. However, it's recommended that you go to the station and buy a ticket since the online ticket system in Vietnam does not work very well.
► Route: the train will also go through Hai Van Pass
► Duration: a train ride will take about 3 hours, slightly less than the bus
► Cost: around 130,000VND/one way (~$6-$7)
► Pros and cons: There are usually 3 options for the seats: hard seats, soft seats, and cabins (small beds). The prices for these seats are not really different, therefore it just depends on your preference, whether you want to sit and do a little sightseeing from the window, or you want to lie down and rest before a new journey. No matter which option you choose, you can still use the common services such as toilets, steward service, snacks and air conditioning. The train can be a bit noisy sometime, but then everything else is convenient enough.
3. Travel by Limousine Van/Taxis
The most expensive but convenient choice to travel from Hue to Danang is that you take a taxi or buy a ticket for a limousine van. For taxi, many taxi companies would have a special policy for long-distance travel: they don't charge you base on the electronic clock because that would be too expensive, instead they would give you a fixed price. Or if you want to travel on a van with more people, you can book a ticket for a limousine van.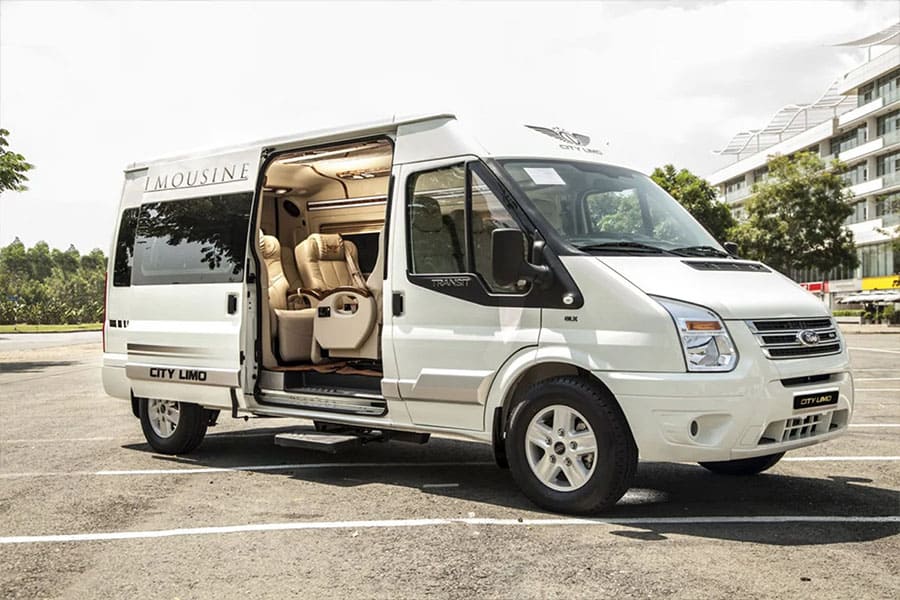 ► Booking: You can ask your hotel to help with booking a taxi or a van, they know which companies are the most reliable.
► Route: through Hai Van Pass
► Duration: around 1.5 hours
► Cost: The price for a limousine van ticket is actually pretty cheap, just around $8-$9/one way/per person. However, travelling by taxi would cost about $40 (but you can split the cost, so about $10 each person).
► Pros and cons: You will be picked up at your accommodation and drop off at your desired destination, stop by any points on the way that you want to take pictures, and you can also travel with your family/friends and split the cost with them. Moreover, the travel time is significantly faster than by bus or by train. The only disadvantage is the price, but if you don't have much time then it's actually not too expensive.
4. Travel by Motorbike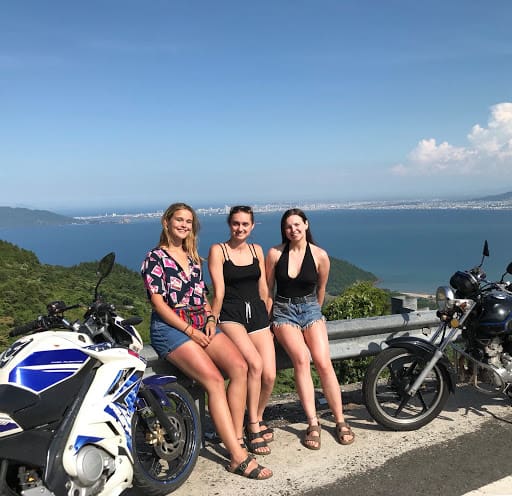 ► Booking: You can rent a motorbike at Hue for 2-3 day. One recommended place is Hidden Lan Travel (address: Lane 11, number 24, Ly Thuong Kiet street, Hue). If you want to be more sure, ask your hotel for more help!
► Route: through Hai Van Pass
► Duration: around 4-5 hours, depending on how many times you stop to take pictures
► Cost: The price for a motorbijke rental is about $10/day
► Pros and cons: Travelling by motorbike would be the optimal choice to fully experience Vietnam's breathtaking landscape. However, travelling by motorbike is pretty dangerous if you're not a pro. Therefore, make sure you're in good health conditions, have some partners and a smartphone with sufficient 4G/data. Also. you might want to bring some soft drinks and food in case you get lost.
We hope to have provided you with sufficient information on how to travel from Hue to Danang. You have many options to choose from, and whichever you choose, don't forget to take time seeing the beautiful natural scenery of Central Vietnam's beach and forests through the way.