Visiting Da Nang, you not only have a chance to admire the spectacular scenery and the unique architecture but also visit Ho Chi Minh Museum to understand more about Uncle Ho and the life of local people during the war in the past. 
Location: 01 Duy Tan street, Hoa Thuan Dong ward, Da Nang city
Opening Hours: 7:30 am - 4:30 pm
Visiting duration: 2 hours
Good for: First time visitors
Entrance Fee: USD 2.5
1. Overview of Ho Chi Minh Museum in Da Nang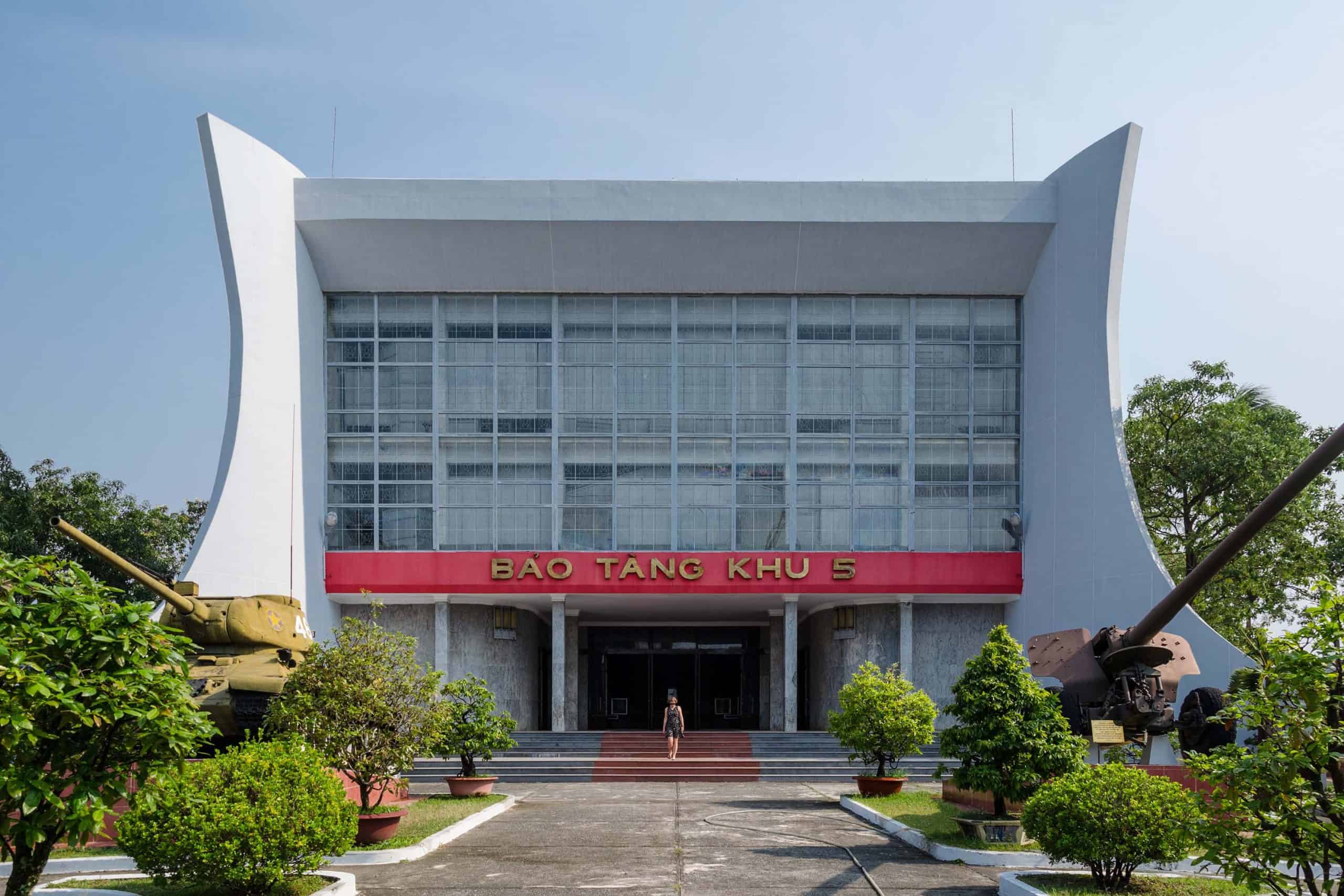 If you have ever visited President Ho Chi Minh Mausoleum in Hanoi, you will see some similarity between the two houses in the museums. Located on Duy Tan street, it features the stilt house that Uncle Ho used to live in, with a garden, a fish pond, and some relics. Visiting the stilt house, you will have the feeling as though the President is still here.
As you may know, the South of Vietnam gained its complete liberation in 1975. And, just 1 year later, Ho Chi Minh Museum was built in the Fifth Military Division Museum of Da Nang (aka Zone 5 Military Museum) to show the love of local people and soldiers to dear Uncle Ho. It was also named after the President and officially opened to the public in May 1977.
2. Structure and What to See in Ho Chi Minh Museum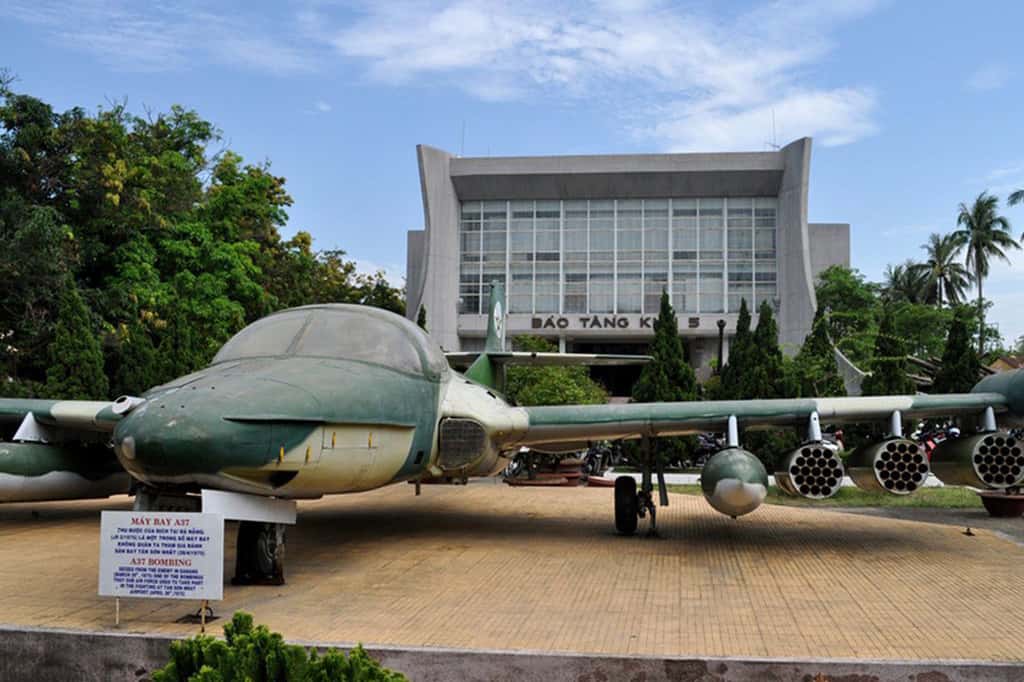 With an area of 9 ha, the museum comprises two main parts: the outside and inside displays.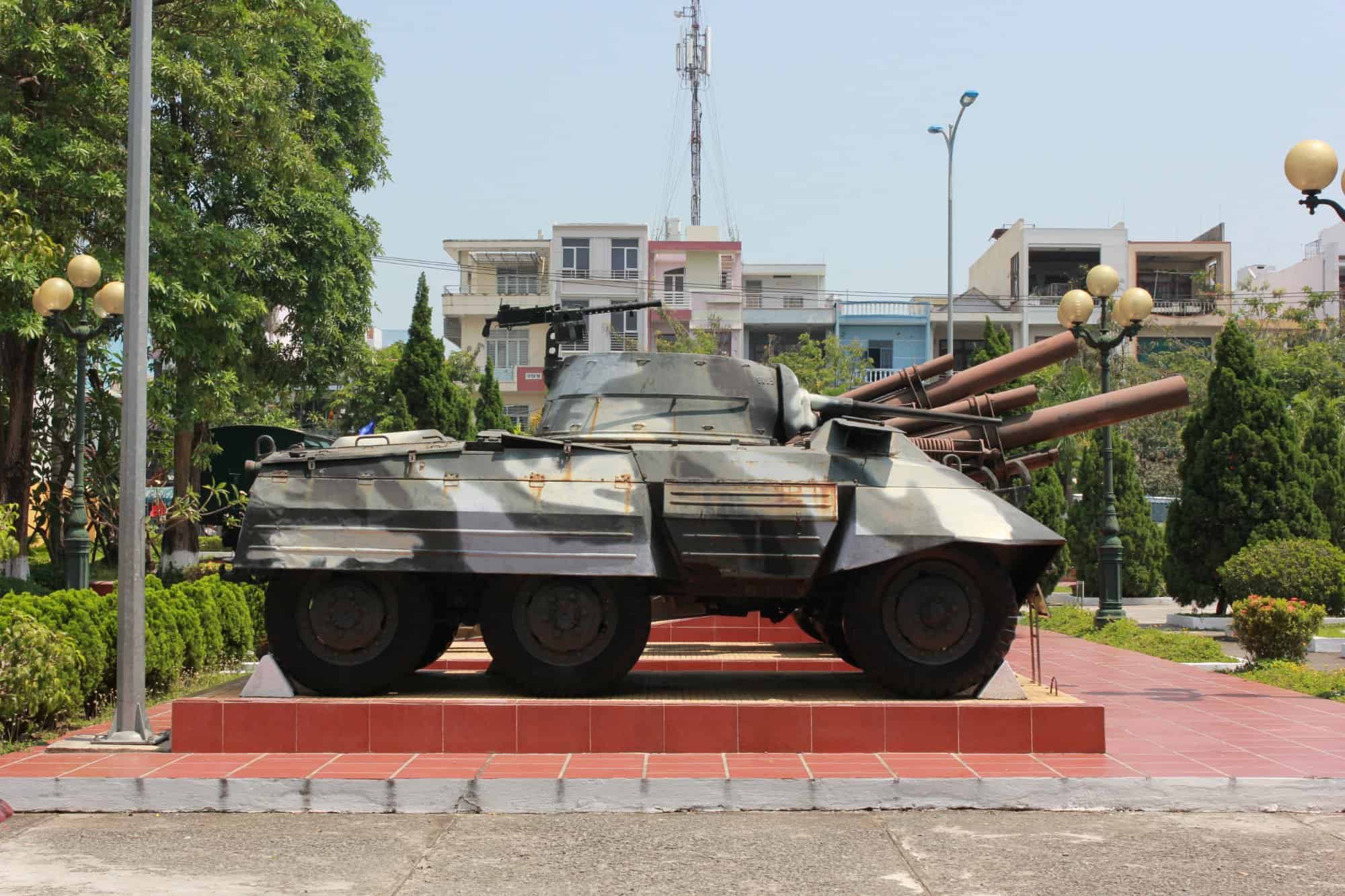 The exterior area includes the stilt house campus, a garden, a fish pond, and displays the large weapons such as helicopters, tanks, 75mm to 175 mm anti aircraft guns, and some types of weapons from French and American armies.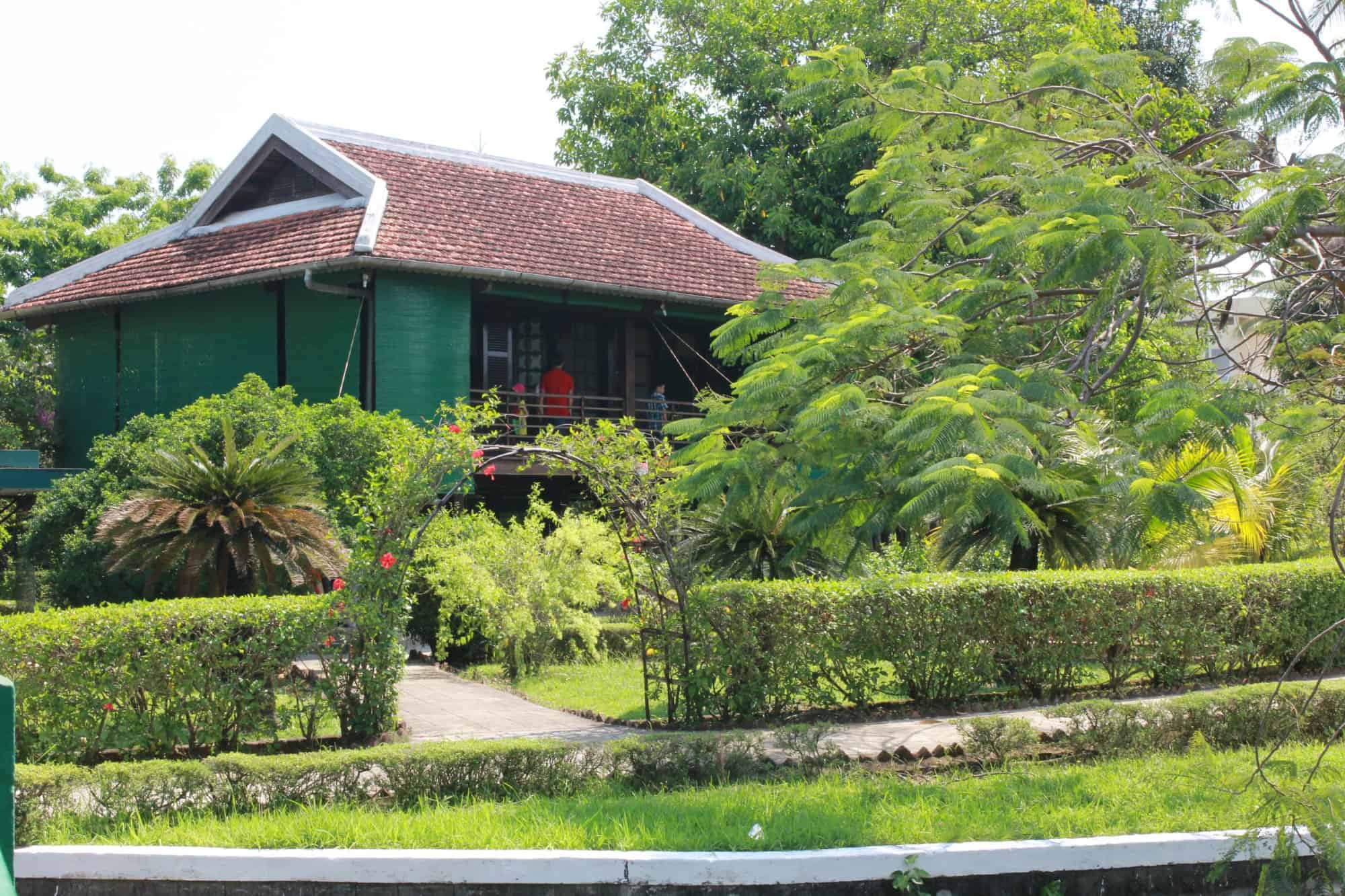 Visiting the stilt house and its campus, you can see how simple Uncle Ho's life wass, with not too many items in the house and most of them are wooden. You also have a chance to feed the golden fishes in the pond.
Interior space is divided into 4 showrooms exhibiting photos and artifacts about the life and career of President Ho Chi Minh, a national hero and also a worldwide famous cultural man; and 8 rooms exhibiting thousands of photos about the brave fight of the Fifth Division force.
Especially, there are many rare artifacts and hard-to-find photos that show the creativity and solidarity of local people in the 2 wars against France and America, and their faithfulness to Vietnamese Socialist Party and Uncle Ho.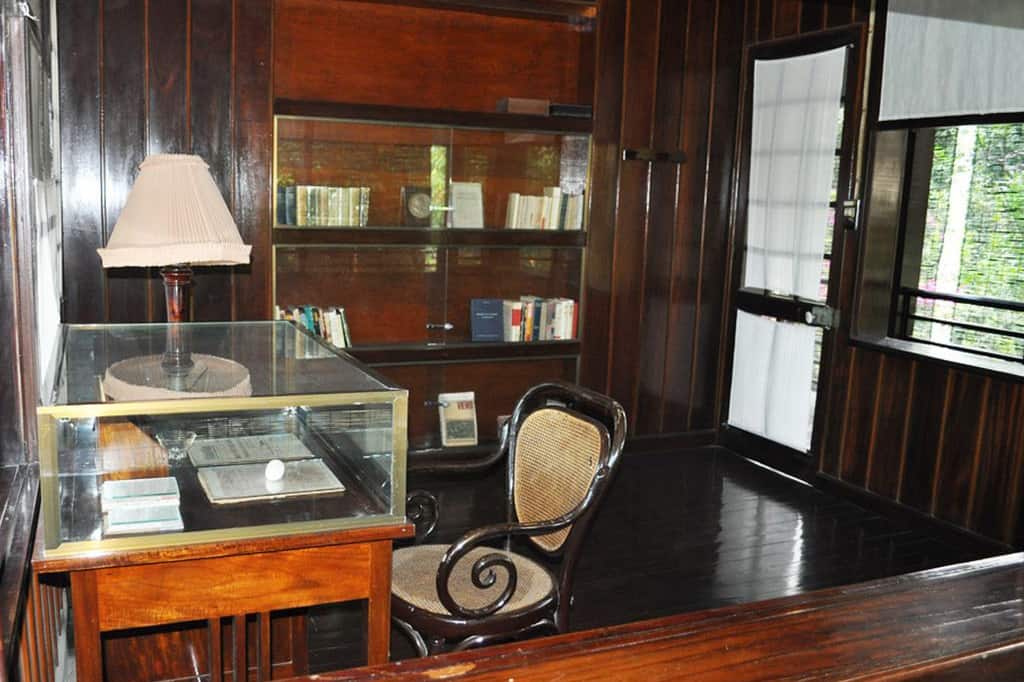 Each object on display is a moving story about the sacrifice and struggle of Da Nang people for independence and freedom of their country.
For example, it is the 2 layer shoes of Mr. Ho Le Phuong who lives in Hoa Cuong ward, Da Nang. Though they look like other normal shoes, they have the 2nd layer that is very hard for the American soldiers to find out. During the war, Mr Phuong and his wife used to wear these shoes to safely deliver the secret documents for his son, Mr Ho Le, who had worked in the city from 1965 to 1970. When the war ended, the family gave these shoes to the Ho Chi Minh Museum.
Or, you may be attracted to the old sandals displayed in the museum. They belonged to Ms Phan Thi Mua who had a profound hatred of American Army for killing her mother. 17 years old, she took responsibility for destroying the enemy's petroleum storage in Trung Nu Vuong street. Working in the storage, she secretly brings a little gunpowder day by day to this place by putting the powder under her sandals. After 4 months, she had brought 4 kilograms and successfully burned the petroleum storage in August 1972. Her success caused severe damage to American army and greatly encouraged the local people in this period.
Ho Chi Minh Museum is not only the place where tourists get better understanding about President Ho Chi Minh, but also helps the next generations have a deeper insight into the fight of Da Nang people against the enemies to gain the freedom and unification for the country, as well as the love of the President for every Vietnamese person.
3. How to Get to Ho Chi Minh Museum in Danang?
From the Da Nang International Airport, it takes about 7 minutes to get to the Fifth Military Division Museum, and about 9 minutes if departing from Da Nang Train Station.
If you visit Da Nang, don't miss your chance to discover the history of this land through Ho Chi Minh Museum. We hope that you have a happy trip in this beautiful city.