Situated in Hoa vang district, Danang city, Ba Na-Nui Chua Nature Reserve is an appealing attraction in the coastal city of Da Nang. This tourist area wins travelers' hearts by the year-round cool climate and wonderful natural scenery. Can't wait to discover this place by yourself? Then, read the following article!
Alternative site name(s): Ba Na
Province(s): Da Nang City
Area: 38,210 ha
Coordinates: 15°57′ – 16°08'N, 107°49′ – 108°04'E
1. Topography and Hydrology of Ba Na – Nui Chua Nature Reserve
Ba Na-Nui Chua Nature Reserve is centred on Mount Ba Na, a 1,487 metre-high mountain on the border between Da Nang city and Quang Nam province. Mount Ba Na is situated to the south-east of the mountain ridge that stretches across central Vietnam, from the Annamite mountains to the Hai Van pass. However, Mount Ba Na and the montane habitats it supports are isolated from this ridge by intervening areas of lower elevation.Streams and rivers originating in the north-west of the nature reserve feed the Ca De river, which flows into the north of Da Nang bay, while those originating in the south and east of the nature reserve feed the Yen river, which flows into the south of the bay.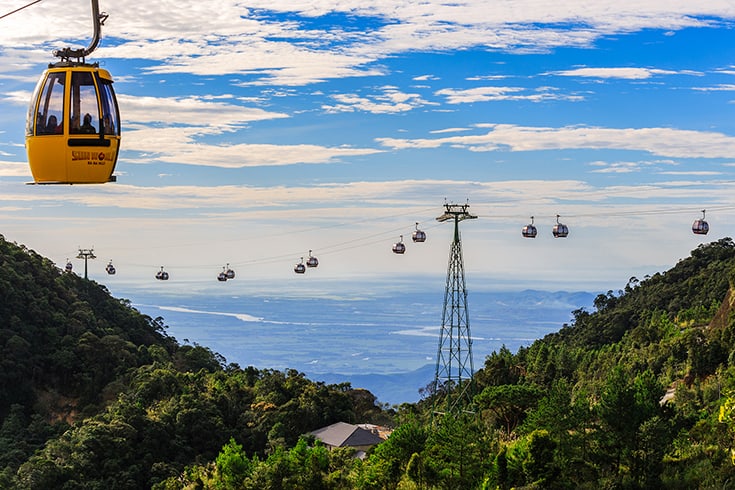 2. Biodiversity Values
The main natural vegetation types present at Ba Na-Nui Chua Nature Reserve are lowland evergreen forest and lower montane evergreen forest. The lowland evergreen forest is characterised by the presence of tree species in the Dipterocarpaceae family, which are absent from the lower montane forest. The lower montane evergreen forest is dominated by species in the Lauraceae, Fagaceae and Podocarpaceae families. Areas which have been cleared of forest support secondary vegetation. The summit of Mount Ba Na was cleared of forest by the use of herbicides during the Second Indochina War and now supports grassland.
543 species of vascular plants have been recorded at Ba Na-Nui Chua Nature Reserve. These include 12 species listed in the Red Data Book of Vietnam: including Dalbergia cochinchinensis, Decussocarpus fleuryi, Melanorrhoea usitata and Dipterocarpus grandiflorus.
61 mammal species, 178 bird species and 17 reptile species have been recorded at Ba Na-Nui Chua. Many of the species listed in the investment plan were also recorded during surveys by Frontier-Vietnam in 1994 and 1995, which recorded 472 vascular plant species, 29 mammal species, 106 bird species, 20 reptile species, six amphibian species, 33 fish species and 126 butterfly species. Further survey work is required, however, to determine the current status of species of conservation concern at the site.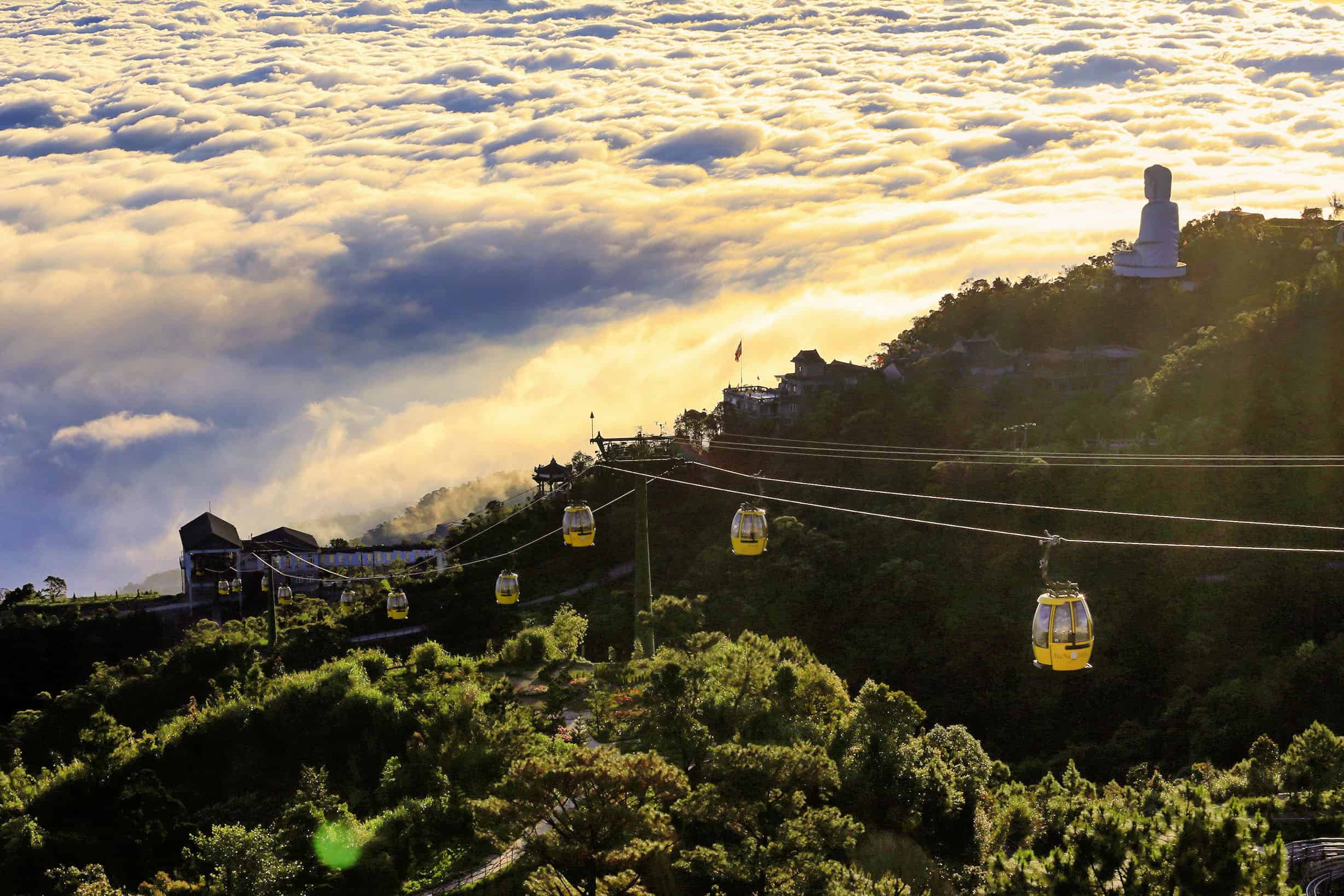 3. What to See in Ba Na – Nui Chua Nature Reserve?
Ba Na – Nui Chua tourism area is an ideal ecotourism and relaxation destination in Central Vietnam. Tourists have a chance to admire the cable car reaching 4 Guinness World Records and experience the wonderful feeling of floating on the cloud upon stepping onto the cable cars.
Once being on the cable car, you will see a panoramic view of Ba Na where you can witness the image of Ba Na gradually changing by height. On sunny days, it is more spectacular when you can view a large space of Da Nang city, Son Tra Peninsula, Hai Van Pass, Marble Mountains, My Khe beach, Thu Bon River winding over the fertile plains, and Cu Lao Cham. All of them create a beautiful ink painting. 
4. Other Documented Values
The forest at Ba Na-Nui Chua Nature Reserve protects the watersheds of the Ca De and Yen rivers. These rivers are an important source of water for irrigation, and domestic and industrial use in Da Nang city.
In 1919, the French colonists established a hill station at the summit of Mount Ba Na. In recent years, a tourism resort has been re-established at the site, with hotels, guesthouses, a cable car and a road to the summit of Mount Ba Na.