The Mekong Delta in Vietnam has long had a good reputation for gentle rivers winding through peaceful villages and reflecting lush green tree lines. The mighty Mekong Rivers has brought this area a lot of benefits, including agricultural profits and tourism potential. When coming to visit this region, taking part in an eco tour to Tan Phong island is surely a memorable experience in your discovery journey in Tien Giang, Vietnam.
Tan Phong (Cai Lay District), the island on the right bank of Cai Be floating market, is surrounded all four sides by Tien River. No one have any exact ideas of when the island is formed, but the region has become especially famous for the golden land specialty – fresh fruits.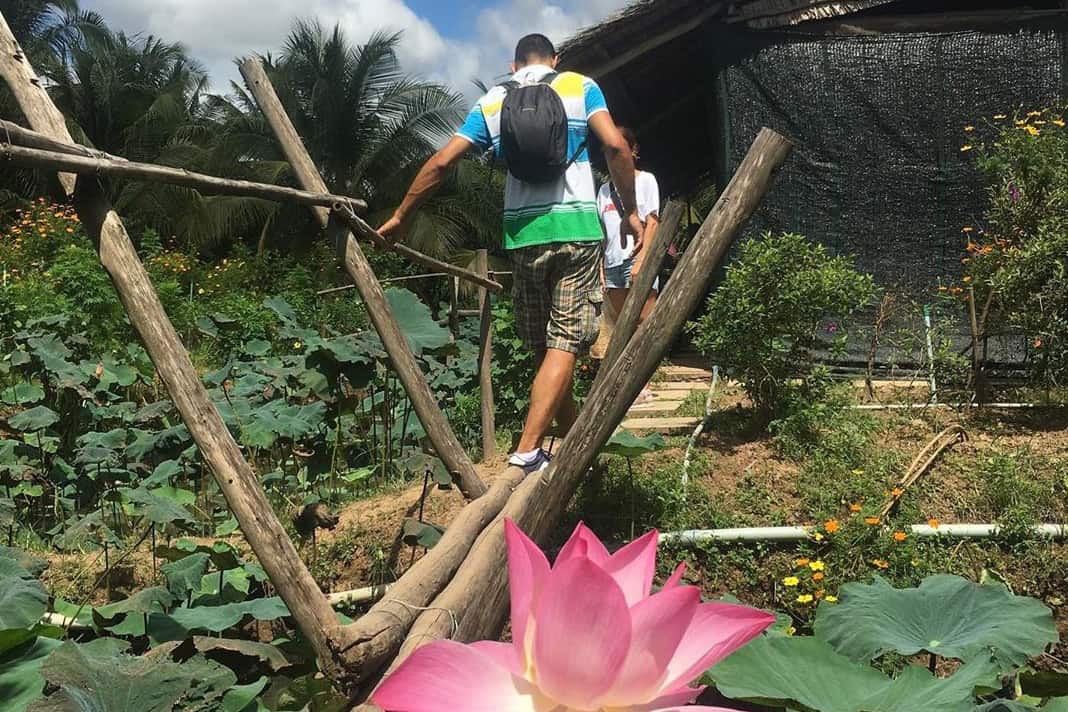 I. Highlights of Tan Phong Island
With a thousand hectare of both alluvial and freshwater land, the healthy soil Tan Phong island owns a favorable position which is blessed for economic development and aquaculture gardens. Here at this island full of fruits orchards, tourists can enjoy as much as they can right at the place or take them home with bags full of garden-fresh tropical fruits such as oranges, tangerines, mangoes, grapefruits, etc. Specially, the brand "Tan Phong rambutan", one of the favorite fruit brand in this land for more than 40 years, whose taste is much more specifically delicious than rambutan plantations somewhere else is always in restoring and developing plan of the locals here. Along with the popular rambutan type, Tan Phong residents also introduce and try more new varieties of rambutan which are also favored by the outstanding features such as longan rambutan, Thai rambutan, etc.
In particular, pretty small concrete roads next to the banks of the canal lead tourists into households in the neighborhood with lush orchards that seem to bring all into a whole new world. Right at these fruits gardens, tourists will join in the fascinating activities like harvesting with Tan Phong's people and enjoying the scrumptious fruits. In addition, visiting traditional handicraft workshops to have a look at products-making procedures or trying to make handbag and rice papers yourself are opportunities to understand more about local culture as well.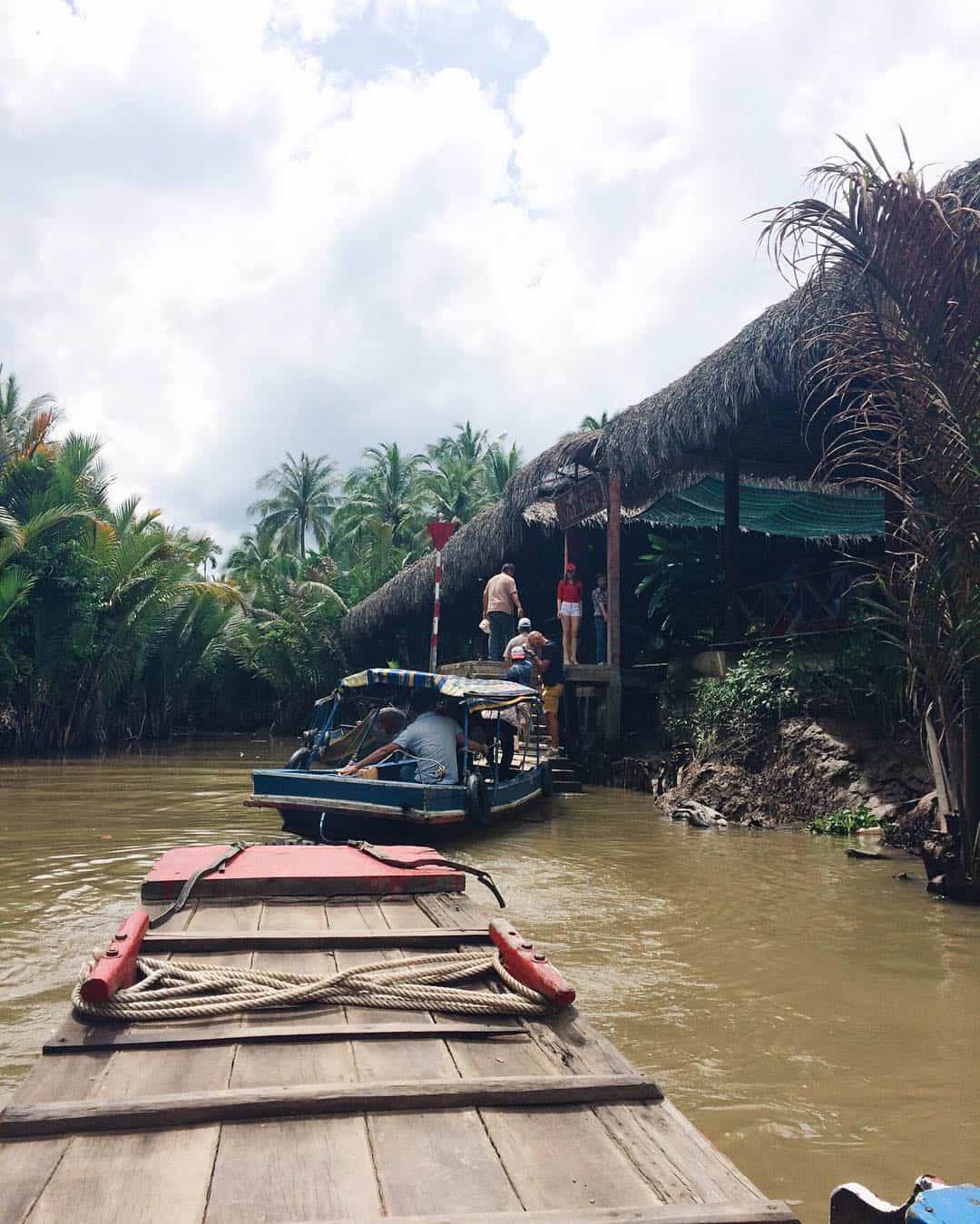 Stopping by resident's house, having a cup of tea and savoring local specialties while listening to them telling about how to nurture their gardens in Tan Phong are places of interests for travellers once they come to the Island. And if it is a good luck, tourists can also meet darling and gentle pupils from schools when the school days are open.
Discovering Tan Phong Island on a bicycle is the interesting part too when tourists will freely pedal as much as they want around the village paths to admire and marvel at every single attractive corner of the place. Someone says if one person wants to understand a land, just spend time living and experiencing like native people and then tourists will definitely have a deeper comprehension and sometimes find out unexpected, exciting things.