A trip to Phu Quoc Island will never complete without exploring its local markets. These best markets in Phu Quoc Island not only offer shopping and cuisine-tasting chances but also help you immerse in daily lives of local residents.
The following top list includes both daylight and night markets, which enables you to plan a flexible itinerary. In other words, shopping at Phu Quoc Island' markets is available at any time of the day.
1. Duong Dong Market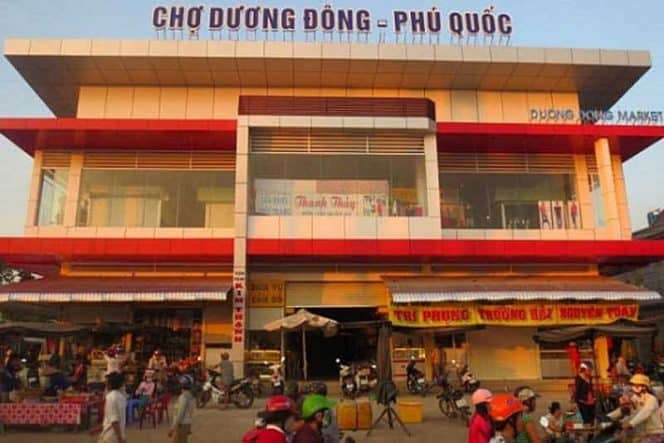 The first name that must be mentioned among top famous markets in Phu Quoc is Duong Dong Market. Situated on Duong Dong Riverbank, right in the center of the town, it is considered the largest seafood market in Phu Quoc, also seen as the heart of this Pearl Island for decades.
Duong Dong Market is divided into 2 primary zones. The inner space is where hundreds of stalls are displayed. Here you can find a variety of unique souvenirs, clothes and dried seafood. The outer space specializes in fresh seafood as well as other specialties of Phu Quoc. All the products are of superb quality over the island.
Highlights: What makes this market outstanding is the diversity of products in general and seafood in particular. There is a paradise of seafood for shoppers, from shrimps, crabs, snails to mussels, mackerel, herrings. Especially, this market provides some types of fish that are not easy to buy in the mainland, namely barracuda, cobia, freshwater garfish. Thanks to its diversity, you may hunt for bargains because the price is almost 2 times cheaper than other places.
In addition, when coming to Duong Dong Market, you can buy jewelry, souvenirs, rose myrtle wine, fish sauce, even pearls as a gift for friends and families, besides sampling its delicacies like snails with salt and chilli (Oc Muoi Ot), "Banh Canh Bot Loc", "Banh Tet Mat Cat".
Duong Dong Market opens from 5:00 to 19:00. If you want to purchase fresh seafood, it is advised to go in the early morning (6:00 - 9:00) or 15:00 - 17:00 so as to get the freshest products and have the most types of items to choose. If you crave for dried items like fish or squid, you should visit the market at noon.
Location: 21 Tran Phu, Duong Dong Town, Phu Quoc District
Opening hours: 5:00 AM - 19:00 PM every day
Seafood price: 120,000 - 250,000 VND/kg
2. Ham Ninh Market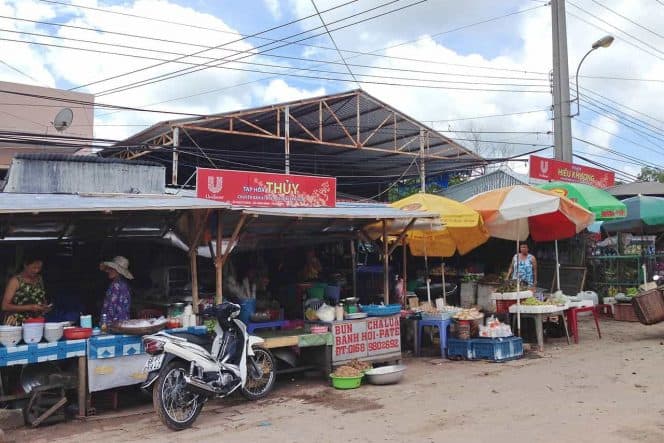 Ham Ninh Market is a small-scale market owning similar features of traditional Vietnamese markets. However, the items here are still diverse with the presence of fresh seafood, dry food, Phu Quoc specialties and essential goods. 
Highlights: You should bear in mind that Ham Ninh Market is located right in the Ham Ninh fishing village which is well-known for sentinel crab and saurel. Sentinel crabs are caught by fishermen and sold to tourists during the day, so the freshness is always ensured and the price is extremely cheap. Therefore, don't pay a visit to Ham Ninh Market without buying these two specialties. 
Ham Ninh sentinel crabs are rather small, the biggest ones are just in normal sentinel crab's size. A redeeming feature is that their meat is often fimer and sweeter than usual. A tip for obtaining delicious sentinel crabs is you should choose the medium-sized ones, with one kilo consisting of 6 - 7 items.
If you travel to Phu Quoc at the beginning or the end of the lunar month, you can buy sentinel crabs with the toughest and the most savory meat. In the middle of the month, when crabs are in the process of peeling, their meat tends to be bland and tender.
Location: TL47, Rach Ham, Phu Quoc
Opening hours: 24 hours every day
Seafood price: 100,000 - 1,000,000 VND/kg
3. Phu Quoc Night Market (Bach Dang Night Market)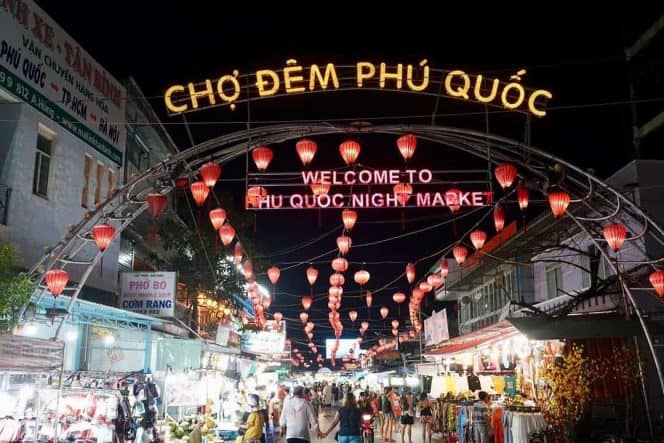 Phu Quoc Night Market is probably a familiar name with tourists. Situated at an easy-to-find location, this market has long been renowned as one of the region's best places for fun, dining and night shopping.
This night market is quite spacious with its stalls arranged on two sides of the aisles. It has 2 different zones. At the beginning of the market lies a culinary heaven waiting to be explored. There are over 50 fresh seafood stalls offering the peerless goodness, accompanied by Pearl Island's special dishes and products such as grilled sticky rice, silk candy, black pepper, fish sauce,... At the end of the market, you can find a vast array of souvenirs and accessories. Here you are able to purchase some lovely pieces of jewelry for yourself or your intimates.
Highlights: Apart from enjoying an extensive range of delicacies in Phu Quoc Night Market, visitors may immerse themselves in a multicultural space of many countries in the world. No matter where you come from, just be confident and show a little bit of English and you will have a lot of fun.
One thing that makes Phu Quoc Night Market mesmerizing is that its atmosphere is vibrant and electric but not too noisy and complicated as others. More importantly, security and safety are always ensured. That's the reason why you have to go to this market at least once in your lifetime.
Location: Intersection of Bach Dang Street and 30/4 Street, Duong Dong Town, Phu Quoc
Opening hours: 16:00 PM - 23:00 PM every day
Seafood price: 100,000 - 300,000 VND/kg
4. Dinh Cau Night Market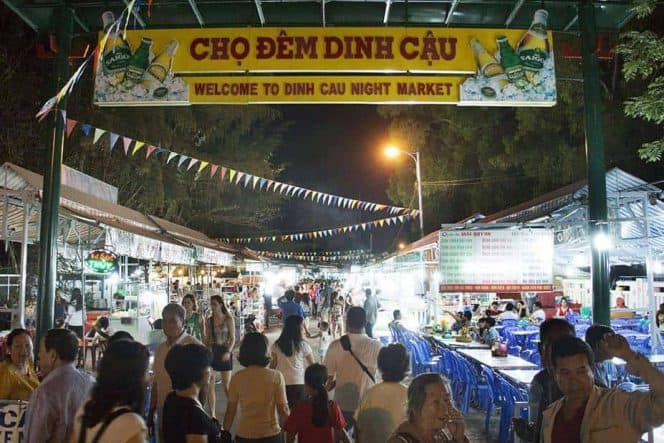 Dinh Cau Night Market is not too far from Phu Quoc Night Market. From Phu Quoc Night Market, you just have to go 3 km further to get to Ly Tu Trong Street where Dinh Cau Market is located. Although its area is somehow smaller than Phu Quoc Night Market, it is still a favorite destination of travellers when the night falls.
Its structure is similar to that of Phu Quoc Night Market, with more than 100 stalls displayed on both sides of aisles and 2 separated spaces: the beginning one for food stalls and the end one for souvenirs selling. 
Highlights: Dinh Cau Night Market offers a huge quantity of appetizing seafood products as well as eye-popping handicrafts, cosmetics, especially jewelry made from Phu Quoc pearls. As a result, you don't need to wonder where to spend your money as long as you come to this bustling market.
It is noteworthy that Dinh Cau Night Market lies at the most sacred tourist attraction in Phu Quoc - Dinh Cau - Dinh Ba Shrine. Accordingly, your fun trip to Dinh Cau Night Market can be conveniently combined with a short visit to Dinh Cau Shrine.
Location: 2 Ly Tu Trong Street, Quarter 2, Phu Quoc
Opening hours: 17:00 PM - 23:00 PM every day
Seafood price: 100,000 - 1,000,000 VND/kg
5. Ganh Dau Market
Ganh Dau Market is considered the furthest market from the center of Duong Dong Town. It is not very large, also not as busy as other markets. Serving as small merchants' exchanging and trading place, the stalls in Ganh Dau Market sit close to each other without being carefully planned.
Highlights: However, a small market also possesses its own strengths. Besides items of affordable prices, the sellers' friendliness and hospitality create sheer magnetism drawing flocks of consumers to this market. You are free to choose goods until feeling satisfied without being ripped off.
If you are aching for a self-sufficient trip here, you should first visit the market to buy seafood, then head to Ganh Dau Cape for a BBQ party. Enjoying an outdoor party while soaking up the fresh atmosphere and cool breezes from the sea is such a wonderful experience.
Location: Suoi Cai Village, Ganh Dau Commune, Phu Quoc
Opening hours: 6:30 AM - 21:30 PM every day
Seafood price: 100,000 - 800,000 VND/kg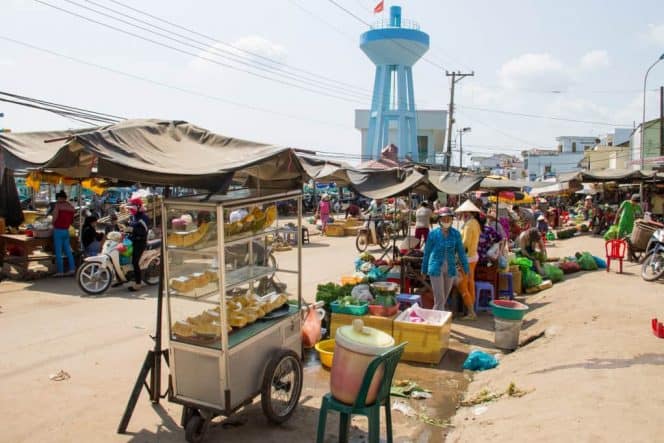 An Thoi Market is the largest seafood market in Southern Phu Quoc. With the characteristics of a typical country market, its space is simple and rustic. Trading activities here still remain intact, not much affected by commercialization. 
Highlights: At this market, you can buy fresh seafood and dried seafood at a bargain price. Wandering around this market always gives you a sense of comfort and intimacy, especially you can be rest assured that there is no situation of dragging and pulling.
Location: Nguyen Van Cu Street, Quarter 1, Phu Quoc
Opening hours: 7:00 AM - 17:30 PM every day
Price: 100,000 - 1,000,000 VND/kg
7. Cau Sau Market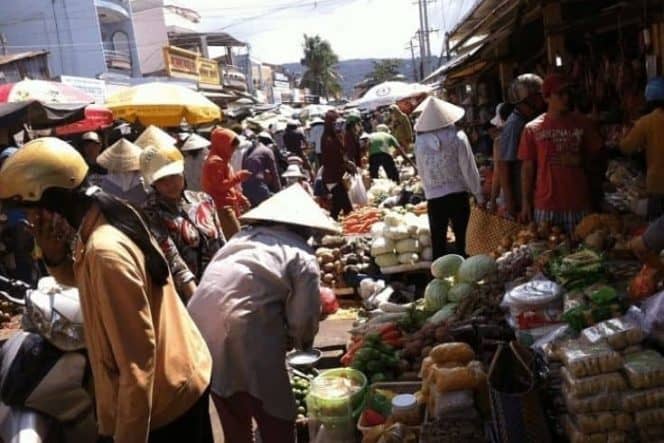 In this list, Cau Sau Market can be seen as a lesser-known market. It is located on Nguyen Van Cu Street, about 3 km from An Thoi center. Like Ham Ninh Market, Cau Sau Market specializes in fresh and dried seafood. Therefore, you can easily purchase products with first-rate quality here.
Highlights: The striking feature of Cau Sau Market is that the products are directly sold along the roadside. Due to the plain display, this market never lacks handy picks. Many tourists and locals say that if you want to buy cheap seafood, you should not miss out on Cau Sau Market.
Location: Nguyen Van Cu Street, An Thoi, Phu Quoc
Opening hours: 24 hours every day
Price: 100,000 - 1,000,000 VND/kg
Visiting seafood markets is a valuable chance for you to realize the bustle of this pearl island as well as penetrating into local residents' daily lives. If you are a first-time traveller to Phu Quoc Island, it is necessary to equip yourself with these helpful guidelines for an ultimate excursion.