Cua Can Beach is a public beachfront that is located beside Cua Can estuary, approximately 15km far from Dong Duong City. It is basically a branch of the Cua Can river that gradually flows into the ocean.
The shore is 3km in length, formed by the intersection of sea and river on its two sides. Since Cua Can have not been through much substructure developments and traffic innovation, it still retains most of its primitive attractions as an ideal destination for your ongoing vacation this year.
Location: Cua Can Commune, Phu Quoc District, Kien Giang Province
I. Highlights of Cua Can Beach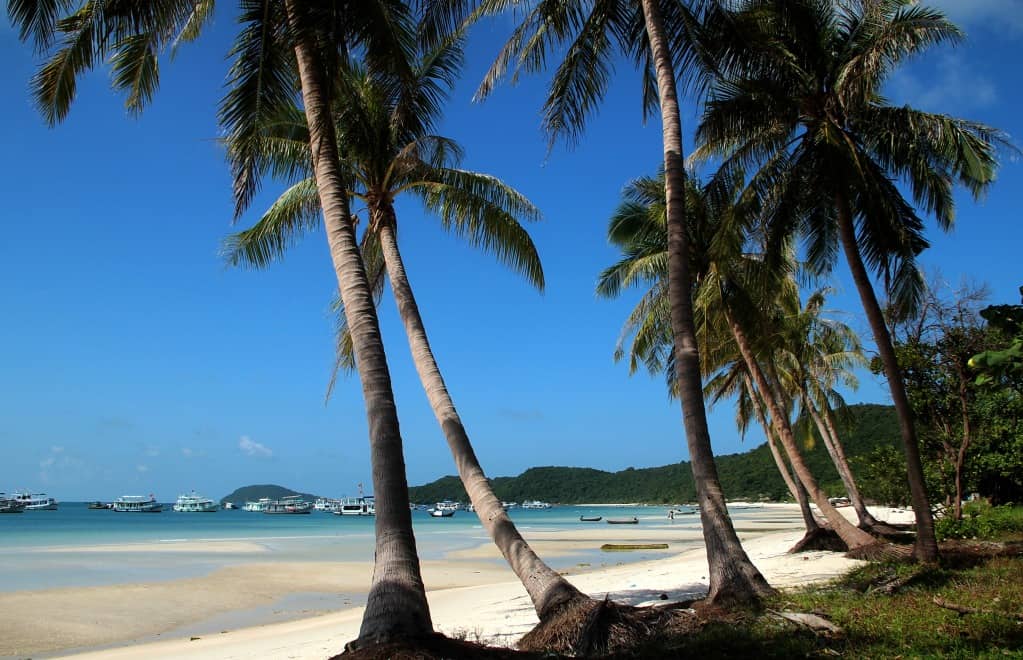 Cua Can Beach is popular because of its obscure beauty. Though listed as the top 10 best beaches in Phu Quoc, Cua Can has its own specialties. Its geographical position is marked as relatively complicated to get there. Therefore, investors are hesitating in innovating and developing the land as with its tourist activities which operate spontaneously. This action of not putting too much pressure on the land, in contrast, creating such a good chance for nature here to thrive verdantly.
What's more, the area is suitably wild for anyone who loves to explore nature. The sand bar immerses itself in choppy waves, standing out like a famous water-color painting with distinct tortuous lines. Taking a further view, tourists can be able to spot lots of overspreading mounds, backed by deep forest that reaches far enough to touch the skyline.
On the other side are local houses that characterize the special rivery style of the Southwest region in Vietnam. They scatter along the riverbank to the coast, charmingly loom behind rows of coconut trees that would attract inquiring attention of any travel lovers.
II. Things to Do in Cua Can Beach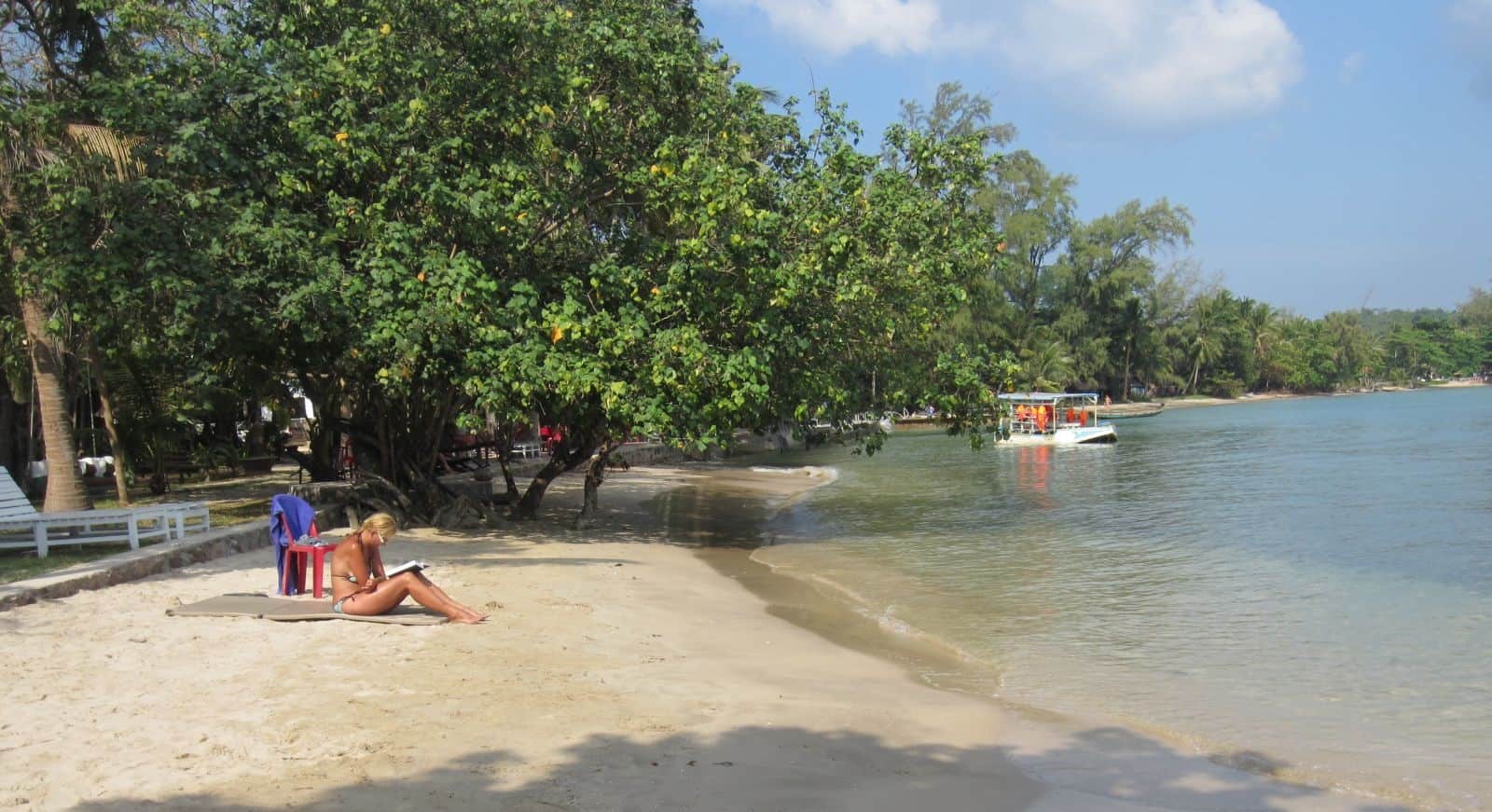 Basically, tourists choose beaches as an ideal destination for their holiday due to their healthy atmosphere and open space for all kinds of amusements. Cua Can is neither an exception.
1. Observing Sunrise and Sunset
It can be said that all worries and tensions from ordinary life will possibly disappear at the moment you witness the process of the sun going up and down. Spending more than one day on the beach is recommended as the sea reveals its tranquil beauty at night.
2. Aquatic Activities
If you are expecting to enjoy the trip in a more exciting way, swimming is one of indispensable activities when traveling to the beach. In other cases, fishing is another possible option for those who are craving for seafood. Cua Can Beach offers visitors its diverse ecosystem featuring marine creatures. It'd be wise for you to bring along fishing tools before departure. Otherwise, you can borrow boats from local residents or ask for them to accompany you to the fishing areas.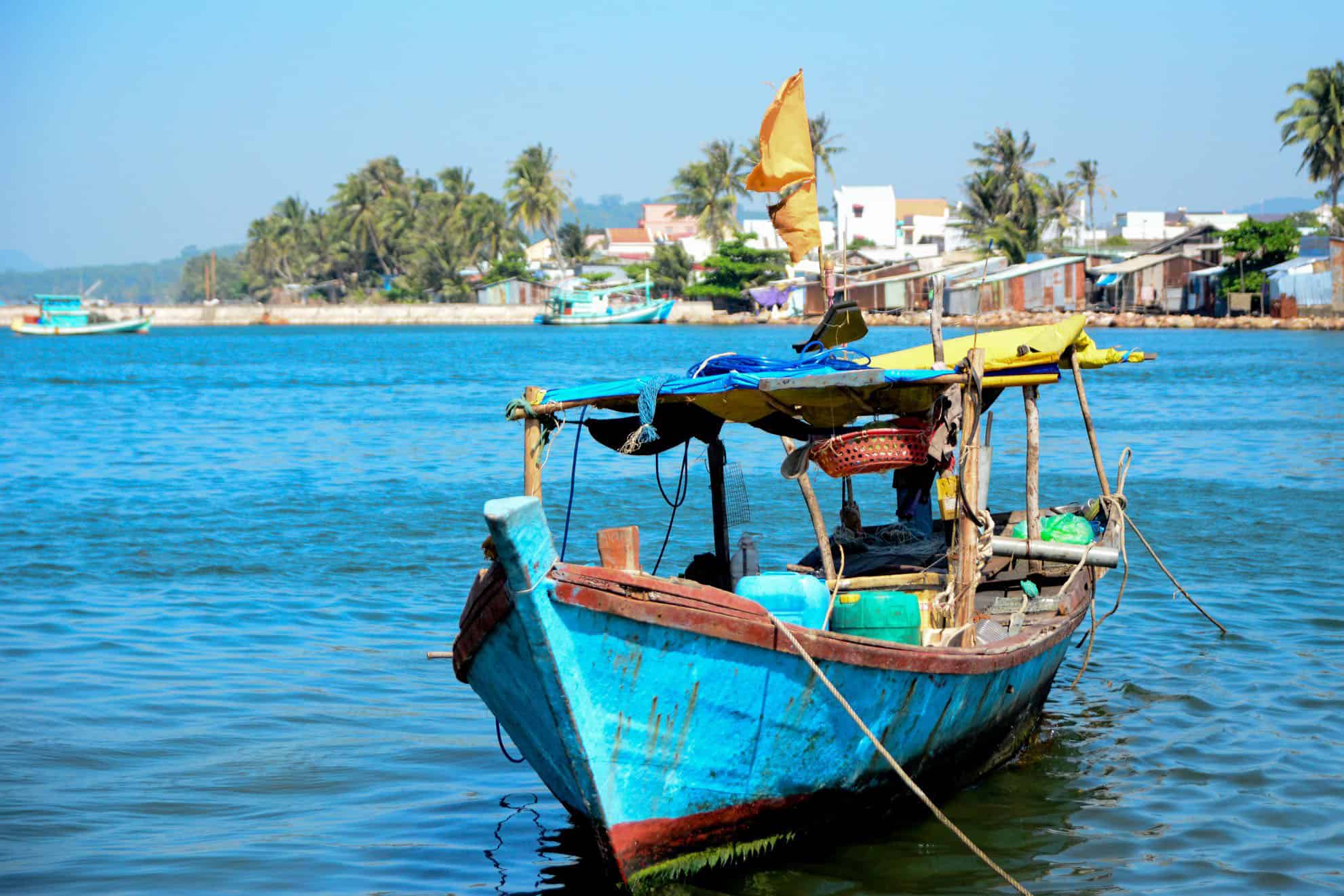 3. Exploring on Kayak
Paddling is an unforgettably interesting experience for adventurers. In order to paddle from the source of Cua Can, tourists should hire a kayak right on the beachfront or nearby resorts. After rowing across graceful gardens and serene local villages alongside the river, paddlers can stop at the seaport and leisurely contemplate the ocean.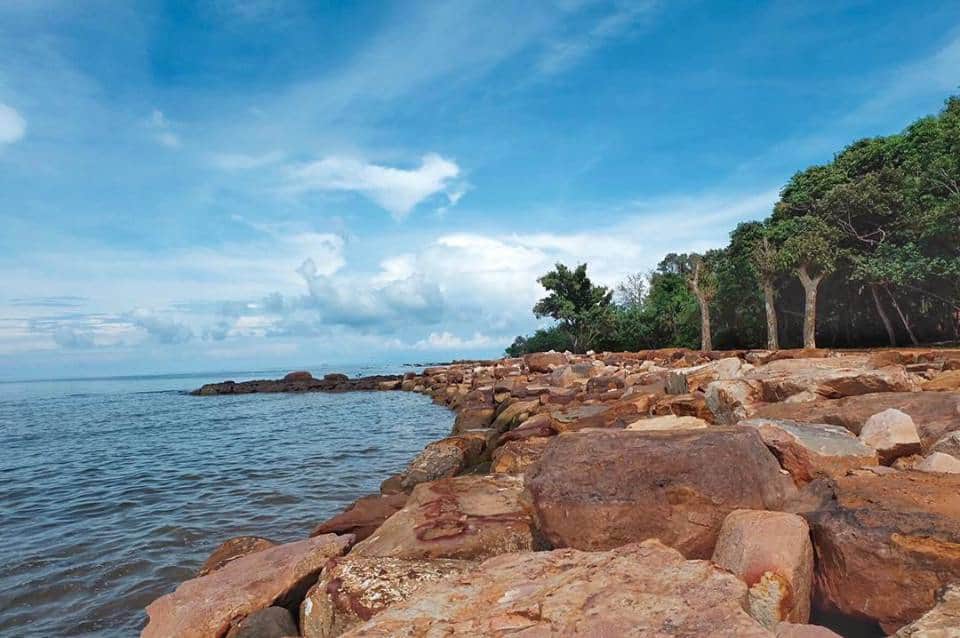 III. Where to Stay in Cua Can Beach?
In case you want to settle down to take some rest in Cua Can, considering nearby resort with a wide range of options for tourists to choose among:
Chez Carole Beach Resort is one of the most favorable options since this resort meets all tourists' needs in Cua Can. The place provides all possible kinds of facilities and is suitable for those who plan on staying more than one day on this beach.
Location: Hamlet 4, Cua Can Commune, Phu Quoc, Kien Giang, Vietnam
Phú Quốc Eco Beach Resort
Hiding from the view of an ecological forest which is the habitat of various natural plant and animal species, Phu Quoc Eco Beach Resort is designed and decorated in a specialized Bali country. It provides accompanied services such as spas, restaurants, swimming pools, private beaches, cycling, billiards,.. and other basic facilities.
Location: Group 3, Ong Lang Hamlet, Cua Duong Commune, Phu Quoc, Kien Giang, Vietnam
Not only equipped with amazing material facilities such as badminton field, private beach, outdoor swimming pool, spa, massage, Elwood Resort Phu Quoc also offer standard services: free wifi in every room, 24/7 security, private kitchen,.. that is suitable for large families that have lots of people.
Location: Group 5, Ong Lang Hamlet, Cua Duong, Phu Quoc, Kien Giang, Vietnam
IV. How to Get to Cua Can Beach?
To reach Cua Can, after getting to the centre of Phu Quoc Island – Duong Dong Commune, you need to book a small boat ($15-20 if there are more than 5 people in your group) or hire a kayak ($4-5 for two people) to navigate through Cua Can river.
Otherwise, if you are not interested in discover-by-yourself activities, the most convenient way to enjoy your trip is to book a full tour at a travel firm in Phu Quoc.
Cua Can Beach is undoubtedly an amazing spot for you and your family in the next vacation. Let's pack up immediately and head forward to this wonderful beach. We hope you'll enjoy your trip and do not forget to leave us a comment on your opinion after experiencing it!